Zack Snyder's Justice League Sees Batman & Deathstroke Team-Up
Zack Snyder's Justice League will see Batman and Deathstroke team-up. The enemies were supposed to face off against each other in Affleck's standalone Batman feature, but those plans were nixed when Affleck exited the movie. The foundation for this conflict was previously laid in the 2017 theatrical version of Justice League, with Joe Manganiello's Deathstroke recruited by Jesse Eisenberg's Lex Luthor to join the Injustice League.
The post-credits Justice League scene was Manganiello's only appearance as the character in the DC Extended Universe, but the franchise reportedly had big plans for the character. At one point, Manganiello says, there were at least seven different Deathstroke projects in the works at the studio. Those projects were seemingly put on hold, but Snyder decided to bring back Manganiello for reshoots for the upcoming HBO Max release of his four hour cut of Justice League. Now, it sounds like Batman and Slade Wilson's relationship will be vastly different when they are seen onscreen next.
Speaking at IGN Fan Fest 2021, Snyder said that, when we see Batman and Deathstroke in the film, their relationship will be very different. Due to unmentioned circumstances, the pair will have to team up to face a bigger enemy, Snyder says. The director says that, ultimately, the two are trying to make the world work together, rather than fighting against each other with opposing goals. Snyder notes the departure for the character after Slade Wilson was last seen with Lex Luthor at the end of Whedon's cut, but that doesn't seem to matter to the director.
Joe's character in this movie when we find him, clearly he and Batman have struck some sort of a deal and they have a bit of a partnership. There's a bigger enemy, I guess. I think that's the big difference. They're not locked in mortal combat. They're actually working together to try to figure out how to make this world work.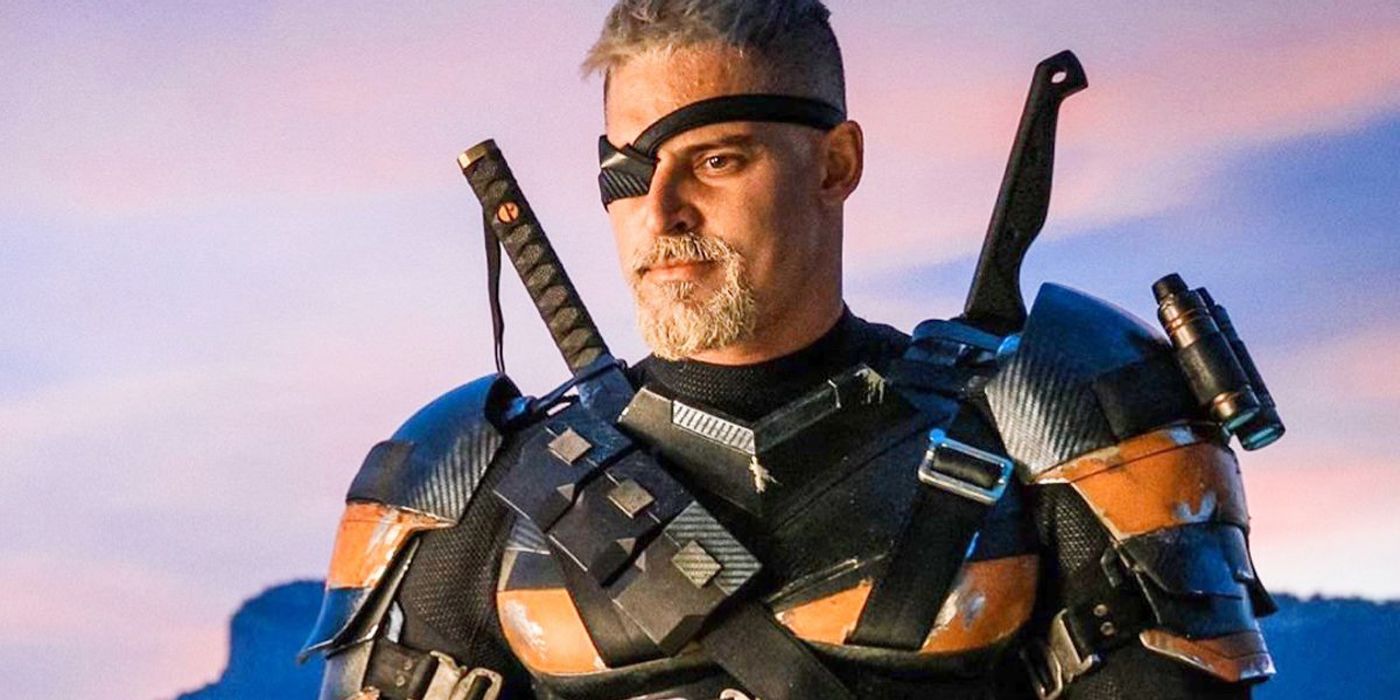 Unfortunately, due to a major restructuring of the DCEU, Snyder's Justice League may be the last chance for Manganiello's Deathstroke to appear. The studio has called the Justice League Snyder Cut a storytelling dead-end and, after the box office failure that was the 2017 version, the studio seems to be looking at a future for the franchise that doesn't pull from Snyder's vision for it.
Snyder has been known to flip typical superhero conventions on their heads, and the Deathstroke and Batman team-up would've done just that. It's likely the pair will unite in one of Snyder's Knightmare sequences, and those are clearly a way for Snyder to imagine a future for the Justice League, one that the studio has repeatedly said it has no interest in. Luckily for audiences, Snyder is set to at least flesh out these roles in his Justice League. It's just a shame he won't be able to continue the story he has had planned for years.
Source: IGN