Zack Snyder Reveals Justice League's First Two Chapter Titles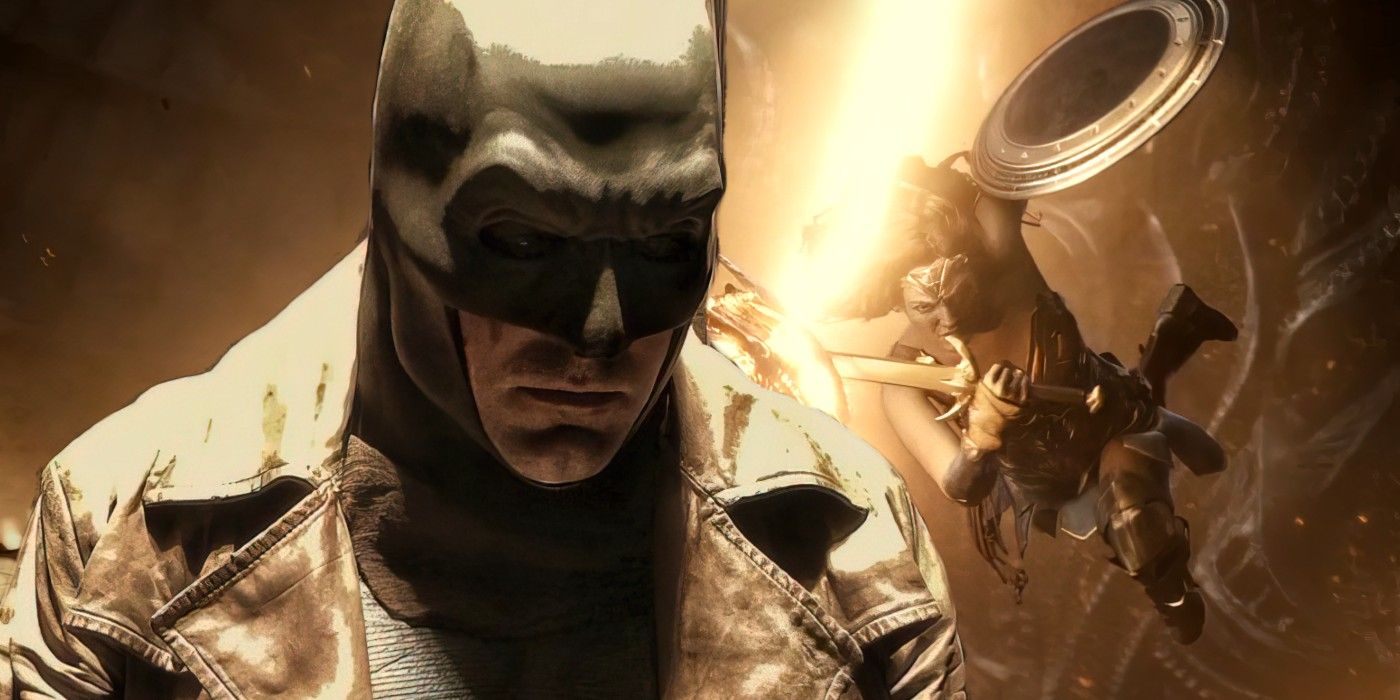 Zack Snyder has revealed the titles for the first two chapters of his much-anticipated director's cut of Justice League, which will soon be arriving on HBO Max. Snyder is getting a second chance to tell his version of Justice League's story after the infamous failure of the retooled film in 2017. Following the critical drubbing and box office underperformance of Snyder's Batman V Superman: Dawn Of Justice, Warner Bros. began reconsidering Snyder's dark, intense version of the DC Universe. Snyder left the production of the film before production ended amid clashes with the studio and a family tragedy.
Avengers director Joss Whedon was brought on to substantially trim down, rewrite and reshoot Justice League, which resulted in a mishmash of both directors' very distinctive styles that ultimately pleased no one. After an unprecedented fan campaign on social media to let Snyder finish the film on his own terms, HBO Max agreed to let the director do just that, coughing up millions of dollars for Snyder to create his sprawling four hour cut of the film.
Now, in an interview with IGN Fan Fest, Snyder has revealed the titles for the first two chapters of his Justice League epic. The first is titled "Don't Count On It, Batman," and the second is titled "The Age Of Heroes." The first chapter is likely in reference to Batman's tall task of assembling the team at the outset of the movie, while "the age of heroes" has been referenced several times in the film's trailers and promotional material.
It's interesting that the Justice League Snyder Cut will have chapters, as there were early rumors that the film would be split up into a more easily digestible four part miniseries. Breaking up the film into chapters is a smart move for anyone who feels like a four hour movie is a daunting task rather than a pop culture escape.
It's unclear what Snyder's Justice League will mean for the greater DC Extended Universe. Snyder's style has slowly leaked out of most of the recent DC films, with unqualified successes like Wonder Woman, Aquaman, and Shazam going in a warmer, more earnest direction. There also figures to be little overlap with the plot of the film going forward in the DCEU. Unless something very strange happens, this is almost certainly Zack Snyder's last go as a director of a big DC movie, and he's squeezing every bit of epic hype he possibly can out of it.
Source: IGN Fan Fest