Xbox's Official Headphones Could Rival PS5's Pulse 3D Wireless Headset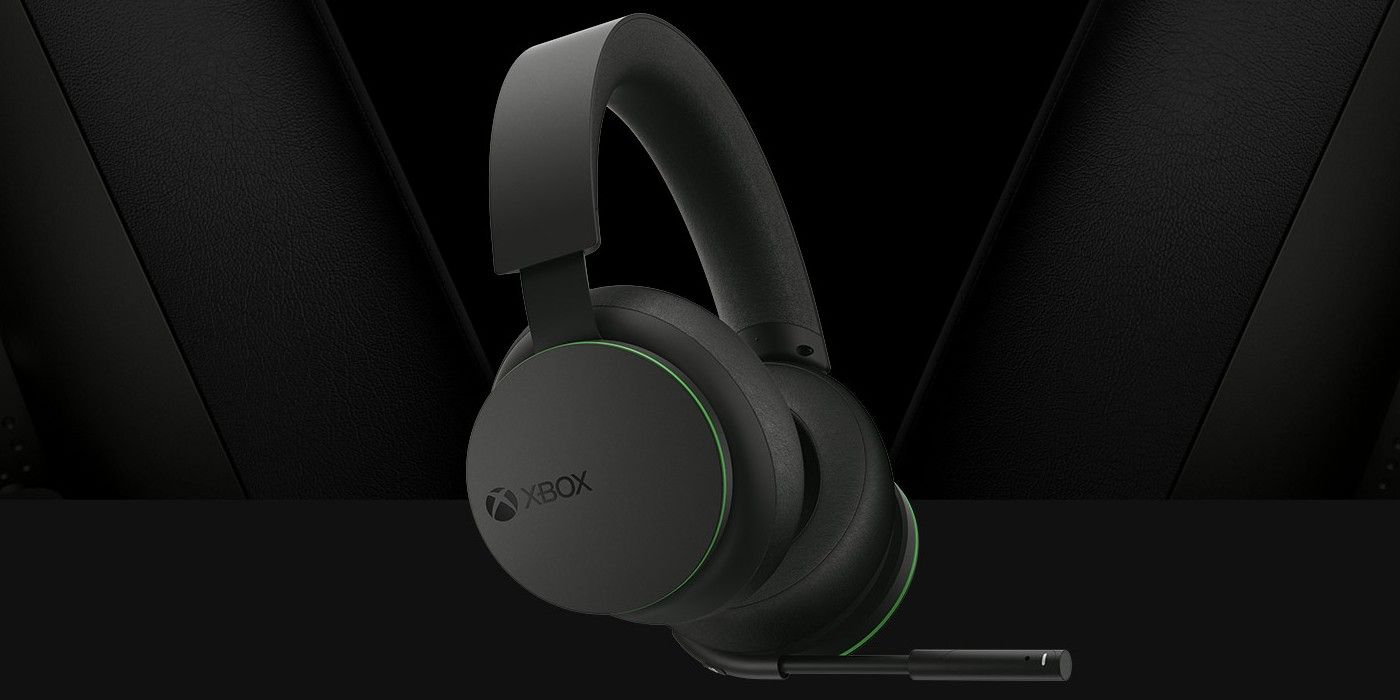 Microsoft is gearing up to release a new wireless Xbox gaming headset that could rival Sony's Pulse headsets. The newly-announced item packs a lot of really cool features, design choices, and is also pretty affordable for a premium headset.
The new wireless headphones join a new wave of Microsoft accessories, following a new iteration of the Xbox controller. The new design came along with the Xbox Series X and is subtle in its new details. It had a new grip on the back, giving it a more comfortable feel, as well as a new share button in the center of the control to easily snap photos and record in-game videos. This will be Microsoft's first new official headset since the Xbox One Stereo Headset which was released in 2016 – the company has been opting for third-party headsets since then. The Xbox Series X was notably missing just such a peripheral with the console but this new product looks to be a great add-on for the company's newest platform.
Microsoft has confirmed that its new wireless headset will release on March 16, 2021, for $99 USD. The device is also designed in a way to totally minimize background noise, ensuring it has an easier time picking up the player's voice. The mic also has an option to mute itself unless the player is speaking. The mic can still be muted in a more traditional way to ensure it's not listening for the player's voice. It will, of course, also feature capabilities for Dolby Atmos to allow for even cleaner, crisper audio. "We've learned that gaming is a deeply social activity. Especially nowadays, given the state of the world, gaming and communicating with others is a critical need. The team took a human-centered approach to design a headset that removes the unnecessary distractions so that players can focus on the game and their friends," said Scott Wang, the Senior Design Researcher working on the new Xbox Wireless Headset.
The new Xbox headset can be used on Windows 10, Xbox One, Xbox Series X, as well as mobile devices. It even has a really cool ability that allows users to use it to talk on the phone while still being able to hear the game they're playing – making it ideal for xCloud gaming sessions on mobile. The Xbox Wireless Headset can last up to 15 hours and only takes 30 minutes to get 4 hours' worth of charge. Needless to say, Microsoft isn't cutting corners on this thing and it looks to be very promising.
Microsoft has been lacking a bit on audio peripherals for a while and Sony has been doing everything it can to take that lead while it's open. Given its affordability, accessibility across Xbox and other platforms, and Microsoft noting that it will be updated over time, it sounds like a really promising headset that can put some triple-digit figure headsets to shame. Hopefully, it lives up to the hype Microsoft has created for it.
Source: Xbox Wire