Xbox Series X Introduces FPS Boost For Backward Compatible Games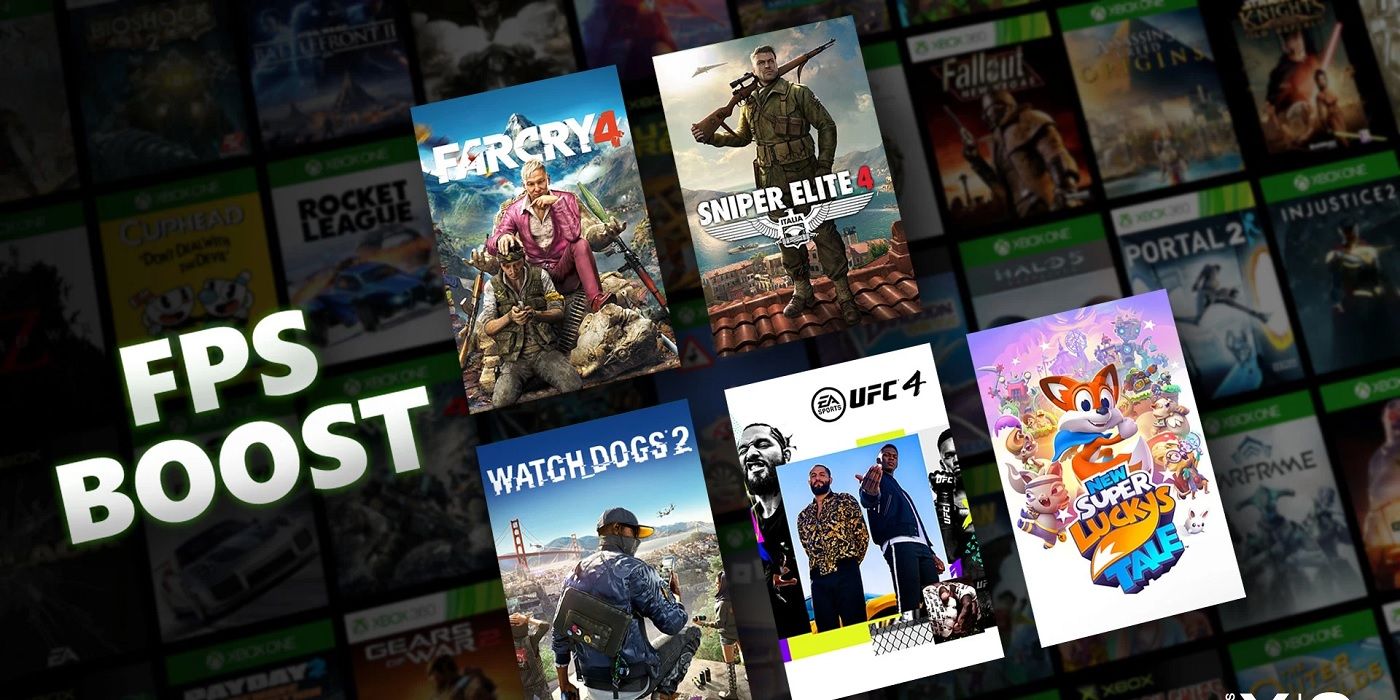 The Xbox Series X/S just got a brand new feature called FPS Boost that aims to increase performance for backward compatible games on the new consoles. Only a limited number of players will be able to experience the new mode, though, as stock shortages for both the Xbox Series X/S and PlayStation 5 continue. This is largely a result of the COVID-19 pandemic affecting the manufacturing process, keeping the supply of the new consoles incredibly limited.
There have been rumors that Microsoft was looking to improve the backward compatibility features on the Xbox Series X/S since the start of 2021. Just a few days ago, several members of the console development team confirmed that Microsoft is looking to implement more support for older games in the future. This could include enabling Quick Resume and Smart Delivery for a wider range of titles.
Microsoft has introduced a brand new feature to the Xbox Series X/S that will improve the performance of backward compatible games on the console. According to the company, FPS Boost should allow older Xbox One and Xbox 360 titles to boost their framerates up to 120 frames per second. The mode should also help to stabilize the framerate of these titles. Unfortunately, there are only five games that support FPS initially, including Far Cry 4, New Super Lucky's Tale, Sniper Elite 4, UFC 4, and Watch Dogs 2. But more titles will follow in future updates, which will also add extra icons and system settings so that users can better see which games can take advantage of the new feature. Players will be able to toggle whether to use FPS Boost and Auto HDR or to play the game as it was originally designed.
Announcing FPS Boost featuring backwards compatible titles on Xbox Series X|S ⬇️

💎 Up to 120 fps boosts
⚡️ Improved framerate performance
⚙️ New icons & settings
🎮 Compatibility Options toggle
🤝 More FPS Boost games incoming pic.twitter.com/0JZtMZ78sF

— Xbox UK (@xboxuk) February 17, 2021
It has been a week of big news for Xbox. Yesterday, Microsoft unveiled a new Xbox Wireless Headset that will release this March.  Costing $99 USD, the peripheral will officially launch on March 16 and includes support for Dolby Atmos. The headset will also feature auto-mute when the player is not speaking and technology to reduce background noise. From what has been revealed so far, it looks to compete directly with Sony's Pulse headsets for the PS5.
The news that Microsoft is further expanding the backward compatibility capabilities of the Xbox Series X/S is good news for those who have extensive libraries. With the console still being new, there is a limited library of titles available so being able to play older games with improved performance will certainly appeal to plenty of gamers.
The Xbox Series X/S is available now worldwide.
Source: Microsoft