Wrong Turn 5: Doug Bradley's Hellraiser Easter Egg Explained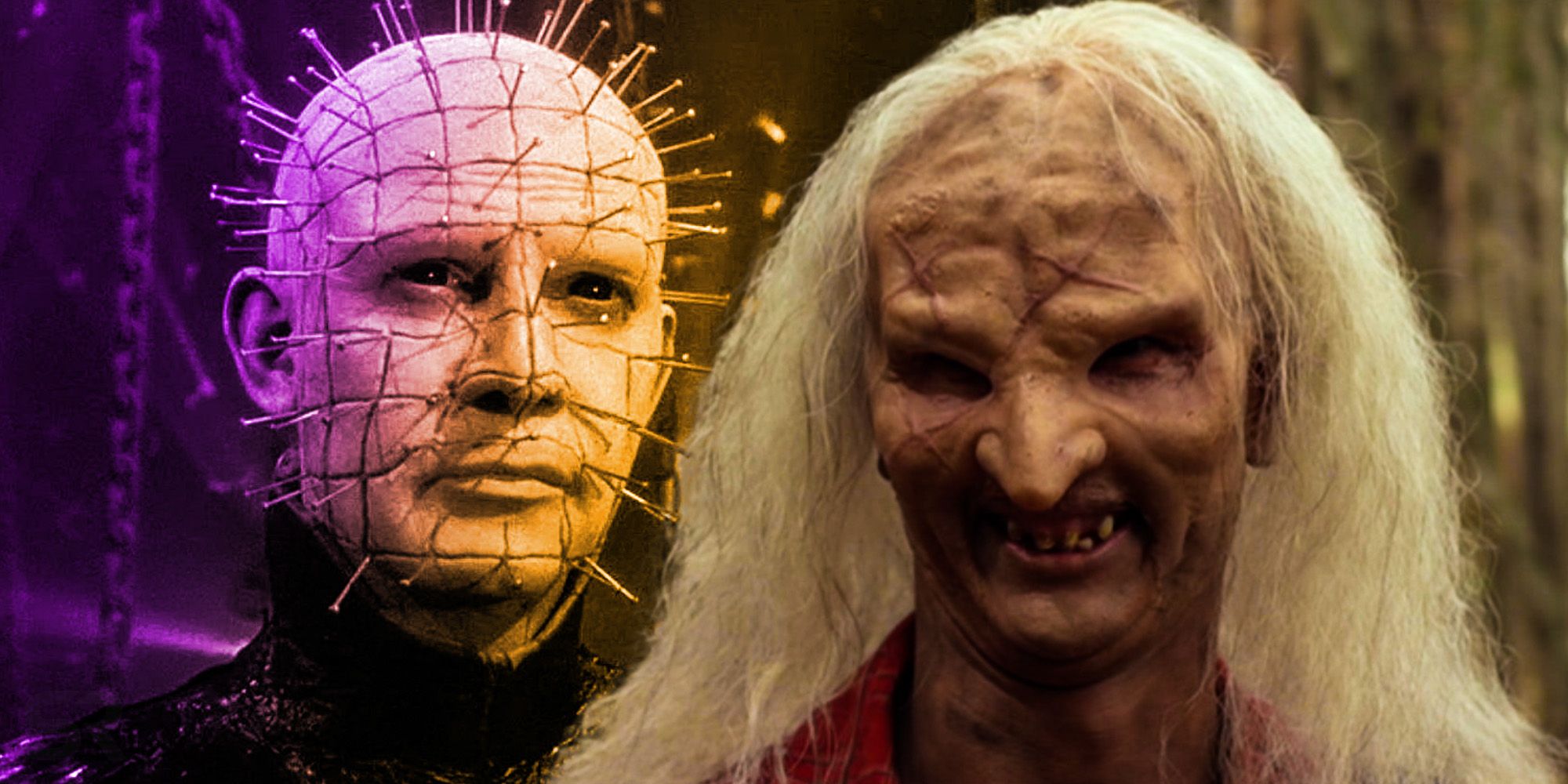 Most horror fans know Doug Bradley best as the unforgettable villain of the Hellraiser franchise, but the actor appeared in another popular franchise with Wrong Turn 5: Bloodlines — where he made a pretty blatant reference to his most iconic character. Recently rebooted by its original writer Alan McElroy as an altogether more thoughtful and serious slice of folk horror, the original Wrong Turn was released in 2003 and begat a string of gory, straight-to-DVD sequels of varying quality.
From the first Eliza Dushku-starring movie onwards, each installment of the Wrong Turn series followed the standard slasher formula of introducing a slew of new, often-annoying, always-interchangeable college co-eds for the true stars to kill off in increasingly gory fashion. Said true stars were Wrong Turn's trio of killer Hillicker siblings, a brood of mutant human hunters clearly modeled on the Texas Chainsaw Massacre's Sawyer clan and the mountain men of The Hills Have Eyes – albeit sans any attempt at political commentary.
By the time the franchise made its way to Wrong Turn 5: Bloodlines, it had already explored the backstory of the Hillickers and unlike most slasher series, the creators of the Wrong Turn series seemed (understandably) reluctant to send the siblings to space. As a result, more horror royalty needed to be enlisted to keep viewers invested, which is how Doug Bradley ended up playing a new villain in Wrong Turn 5 who helps out the cannibal clan. Bradley is best known to horror fans as Pinhead—AKA the Hell Priest—from the Hellraiser franchise, and around ten minutes into Wrong Turn 5: Bloodlines he drops a quick Easter egg when he yells at the Hillickers for leaving the belongings of their victims behind and calls them "Pinheads!"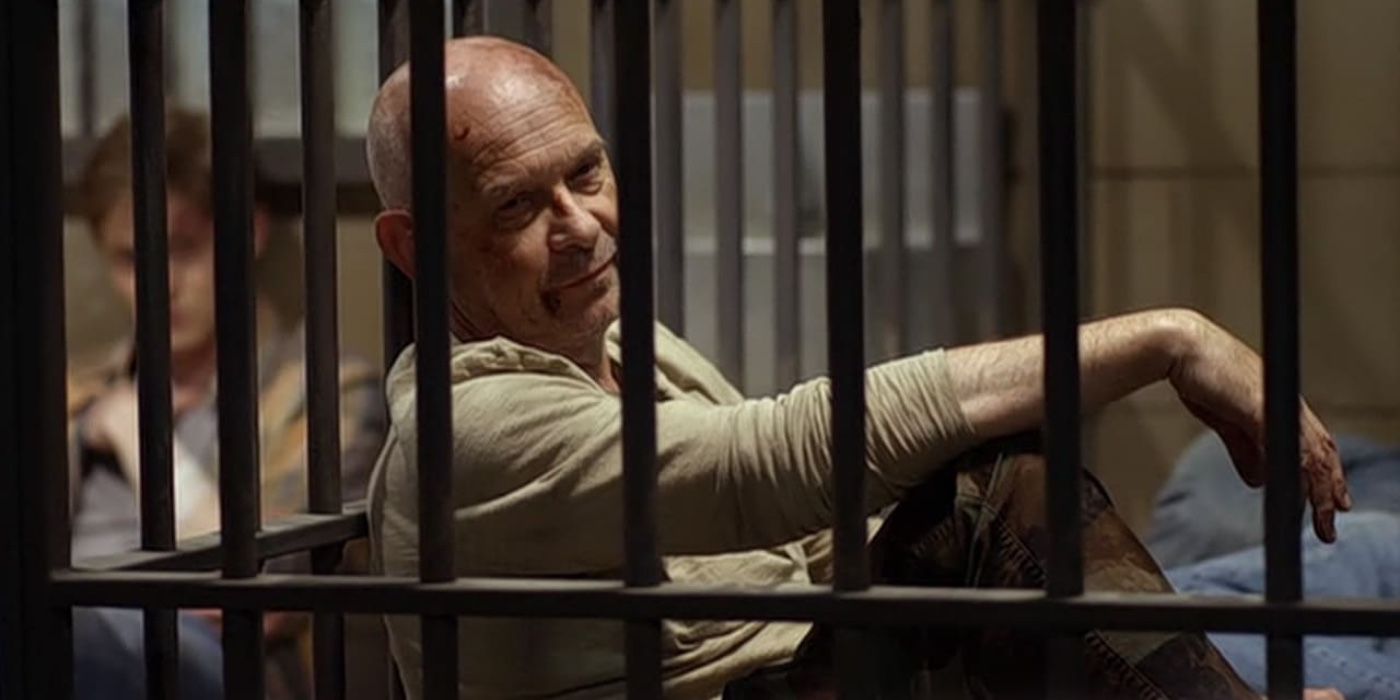 It's a very obvious nod to the actor's most famous role and one that briefly elevated the otherwise limp sequel. Beginning with 1987's original Hellraiser – a classic supernatural horror directed by Clive Barker and based on the author's novella The Hellbound Heart – the franchise may be as inconsistently reviewed as the Wrong Turn movies, but they nonetheless provided Bradley with a star-making role. Bradley played Pinhead in eight Hellraiser movies and remains the most consistently well-received element of the series, with his terrifyingly placid incarnation of evil, avarice, and temptation elevating even the weakest entries.
With such horror pedigree to his name, it's no surprise Bradley joined another horror series with Wrong Turn 5: Bloodlines. Unfortunately for fans of the franchise, Wrong Turn 5: Bloodlines is typically considered one of the weaker entries despite his presence. The Pinhead joke proves Bradley at least had some hammy fun as Maynard, and the actor does manage to provide the uneven sequel with most of its best moments. Despite this, the character didn't return in the next sequel.