Will Travis Barker Appear Alongside Kourtney Kardashian On Reality TV?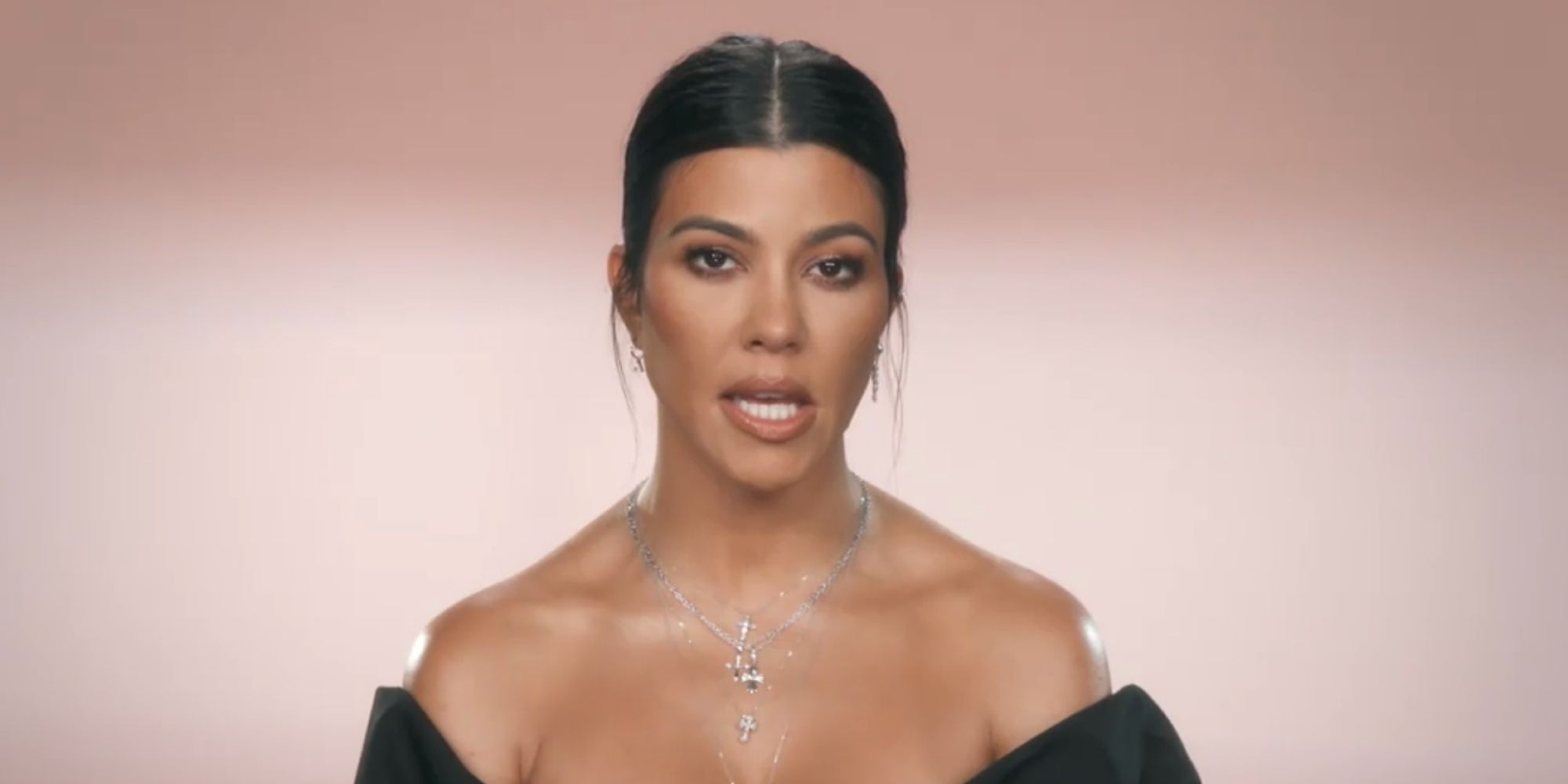 Travis Barker is now dating Keeping Up With The Kardashians star Kourtney Kardashian, and some fans are wondering if the Blink-182 drummer will join reality TV to appear with the Kardashian-Jenner family. Kourtney's significant others have nearly always been heavily featured in the KUWTK series. In fact, one could argue that Kourtney's former partner Scott Disick is the most famous Keeping Up With The Kardashians star to not come directly from the Kardashian-Jenner family. Even after the couple broke up, Scott is still constantly featured on the show as a semi-regular cast member.
With that said, many significant others that were already famous prior to their Kardashian-Jenner relationships weren't exactly open to appearing on KUWTK on a regular basis. For example, despite choosing to get married to reality TV superstar Kim Kardashian, Kanye West was clearly very opposed to appearing on her family's show. The same goes for Travis Scott throughout his on-again-off-again relationship with Kylie Jenner. And yet, certain people haven't been that opposed to making a few cameos, as Tristan Thompson has made quite a few appearances since he first got into a relationship with Khloe Kardashian.
So the question stands: now that Travis Barker is with Kourtney Kardashian, will he be open to appearing on KUWTK or on the family's upcoming Hulu series? Historically, Travis has been an extremely private individual whose personal life is kept away from the public eye. On the other hand, the Blink-182 drummer has been very open about his relationship with Kourtney as of late, which seems "out of character" but is true nonetheless. As such, one can't entirely rule out the possibility that Travis would be willing to appear on reality TV alongside Kourtney.
Some fans argue that like Kanye West and Travis Scott, Travis Barker is just too famous to expose himself on Keeping Up With The Kardashians. Alas, Travis Barker is not necessarily experiencing a career-high as a musician at the moment, and being tied to the Kardashian-Jenner brand would not hurt his image or reputation whatsoever. This will come down to a personal choice for Travis. If the rockstar doesn't mind joining reality TV, it is very possible that the fans will see him on the small screen soon.
For now, the fans of Keeping Up With The Kardashians should stay tuned for more updates regarding Travis and Kourtney's new relationship. The show would certainly be fun if it included a little bit of Blink-182 in it.