Why Nomadland's Reviews Say It's 2021's Oscars Frontrunner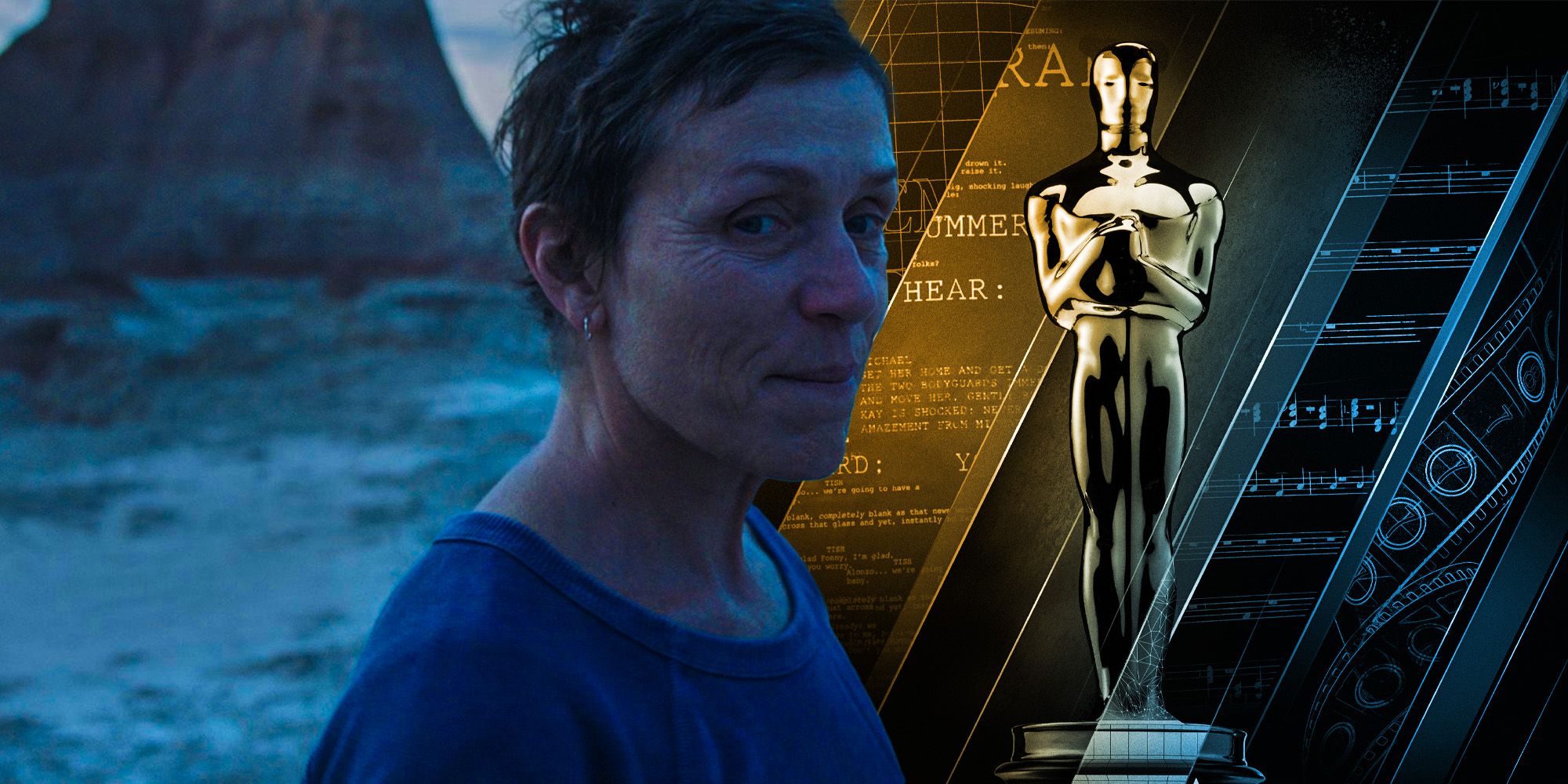 Nomadland is living up to the hype according to the overwhelmingly positive reception the neo-Western is garnering from critics. Based on Jessica Bruder's non-fiction book, Nomadland: Surviving America in the Twenty-First Century, the movie stars Frances McDormand as a woman who leaves her small town to travel throughout the American West. The drama, directed by Chloé Zhao, won top awards at the Venice Film Festival and TIFF in September 2020. After a limited IMAX run, Nomadland officially debuted to the public on February 19, 2021, releasing simultaneously in theaters and on Hulu.
Nomadland centers on Fern (McDormand), a woman from Empire, Nevada, who loses her job shortly after her husband's death. Set in 2011, Fern sells her belongings and purchases a van before setting off on a cross-country trip to search for a new job opportunity. Along the way, Fern meets other nomads who are willing to teach her lessons on survival and tips for making the most out of life on the road. David Strathairn serves as the supporting role in a cast that also features real-life nomads like Linda May, Bob Wells, Derek Enders, and Swankie.
At the time of writing, Nomadland holds a stellar 95% critics rating on Rotten Tomatoes. The consensus among the reviews highlights the character study of the forgotten figures left behind in the wake of the Great Recession. Zhao is said to brilliantly tackle American contemporary life, while McDormand provides another performance of a lifetime in her role as Fern. While the central figure might find newfound freedom as a pioneer, Nomadland examines corners of society that are not often in the spotlight. With a slew of prestigious award nominations, the film is already a frontrunner for the next Oscars. Here's why critics are labeling Nomadland one of the best movies of 2020:
Nomadland is, in some ways, a condemnation of a system that rewards decades of corporate loyalty with poverty and insecurity. But it's also remarkably clear-eyed and honest about the pleasures and benefits of life on the road, its blend of documentary and fiction allowing those on the margins to tell their stories on their own terms. What results is a nuanced portrait of free spirits who reject a culture that has rejected them.
Nomadland feels like a definitive depiction of post-recession America. Not just as a place, but as a sinking feeling, one that becomes all too real when the film visits a foreclosed factory laden with dust, and a series of abandoned homes. It's a moment that silently reckons with all that's been lost. But despite the hardships it portrays, the film's soulful reflection on time, place and circumstance is the kind you want to step into, and live within, and hold onto for as long as possible. It's ruthless, but it radiates a healing, comforting glow.
The journey Zhao has crafted is marvelous, exploring literal peaks and valleys as well as emotional ones. Though Fern's story is made up, the world through which she's traveling is real, made all the more striking by the rest of the cast and the little, seemingly insignificant moments Zhao chooses to linger on.
It's hard, too, to picture any actress other than McDormand (who also has a producer credit) in the part. She doesn't just become Fern, she creates her: melding Zhao's screenplay to her own fierce character in a way that feels almost uncannily real. Together, they've managed to make that rare thing: a film that feels both necessary and sublime.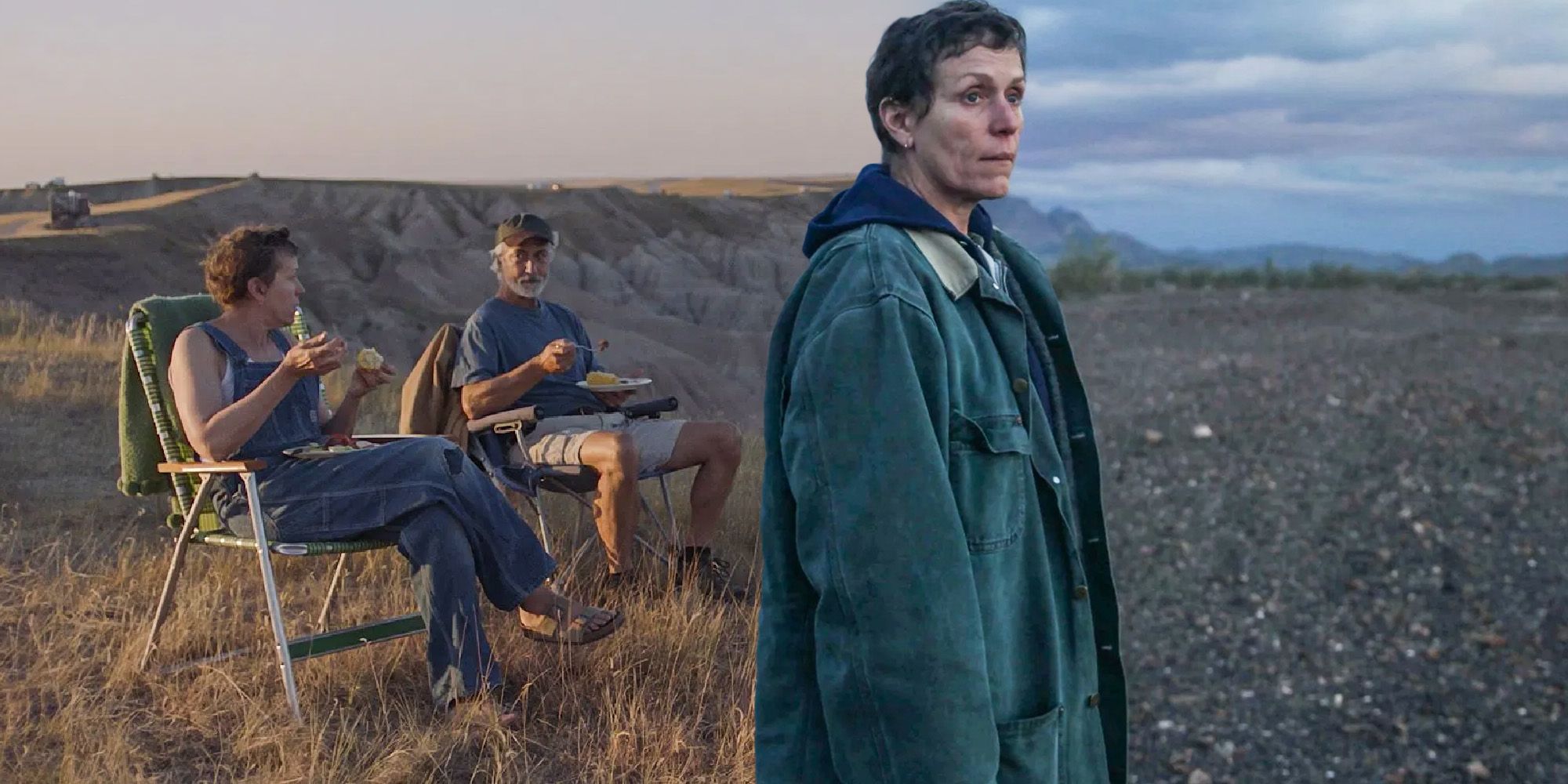 A majority of critics are also commenting on Nomadland's beautiful cinematography, applauding Joshua James Richards' work for capturing the downtrodden American West. Despite using the landscape as a vehicle for Fern, some critics felt that the narrative lacked focus. There's no doubt that Zhao is an extraordinary storyteller, but some believed McDormand was the one who propelled the film to greater heights. The pacing might not be for everyone, but even the highlight greatly outweigh the few flaws. Here's what reviewers have pointed out about potential critical aspects of Nomadland:
Other travellers tell of spouses and friends who have died. Many have been tossed aside by corporate America. Those histories are presented without sentimentality or condescension – an admirable choice, but one that occasionally makes Nomadland feel a bit clinical. Even then, McDormand's commanding, deeply empathetic performance holds the film together. She is so convincing and unaffected that it feels as if Fern is another non-actor whom Zhao magically gets to be natural on screen.
Fern's story unfolds in small doses, never lingering in a single dilemma because Fern can only bother with it for so long before she's ready to move on. At one point, Wells tells Fern that he never says goodbye to his nomadic peers, only "See you down the road." Anyone waiting for a big moment won't find one here: As Fern drives on, the movie embodies that line as a mission statement.
Based on the recent Golden Globe award nominations, McDormand could very well be on her way to a third Academy Award win for Best Actress. Being considered one of the best movies of 2020 has helped Nomadland emerge as an awards darling, which many predict will carry through the Oscars. Thankfully, streaming on Hulu will give more viewers a chance to watch Zhao's latest title without the need to travel to theaters. The pandemic's effect on movie releases will surely hinder exposure for certain titles hoping to become the next awards darling, but that's not the case for Nomadland.