Why Cyberpunk 2077 Patches & Fixes Are Being Delayed
The problems surrounding Cyberpunk 2077 and developer CD Projekt Red continue. The long-awaited Patch 1.2 for the game was expected this month, but has now been delayed. Here's everything to know about the delay and when more patches and fixes for Cyberpunk 2077 may arrive now.
Cyberpunk 2077 launched late last year with an incredible number of problems. The game had innumerable bugs and glitches, which ultimately led to refunds and PlayStation even pulling Cyberpunk 2077 from its digital store. In December, CD Projekt Red announced that bug fixes and patches for Cyberpunk 2077 would be arriving throughout 2021. This was enough to keep some fans hopeful, but a patch in January ended up creating additional problems with the game.
Patch 1.2, which was planned for this month, was supposed to be the first major patch to fix some of Cyberpunk 2077's biggest issues. Now, CD Projekt Red has announced it will be delaying Patch 1.2 for now. The company is blaming the delay on a cyberattack that occurred earlier this month. With players' patience likely wearing thin, the company will need to get Patch 1.2 out as quickly as possible. So, when will Patch 1.2 actually release now?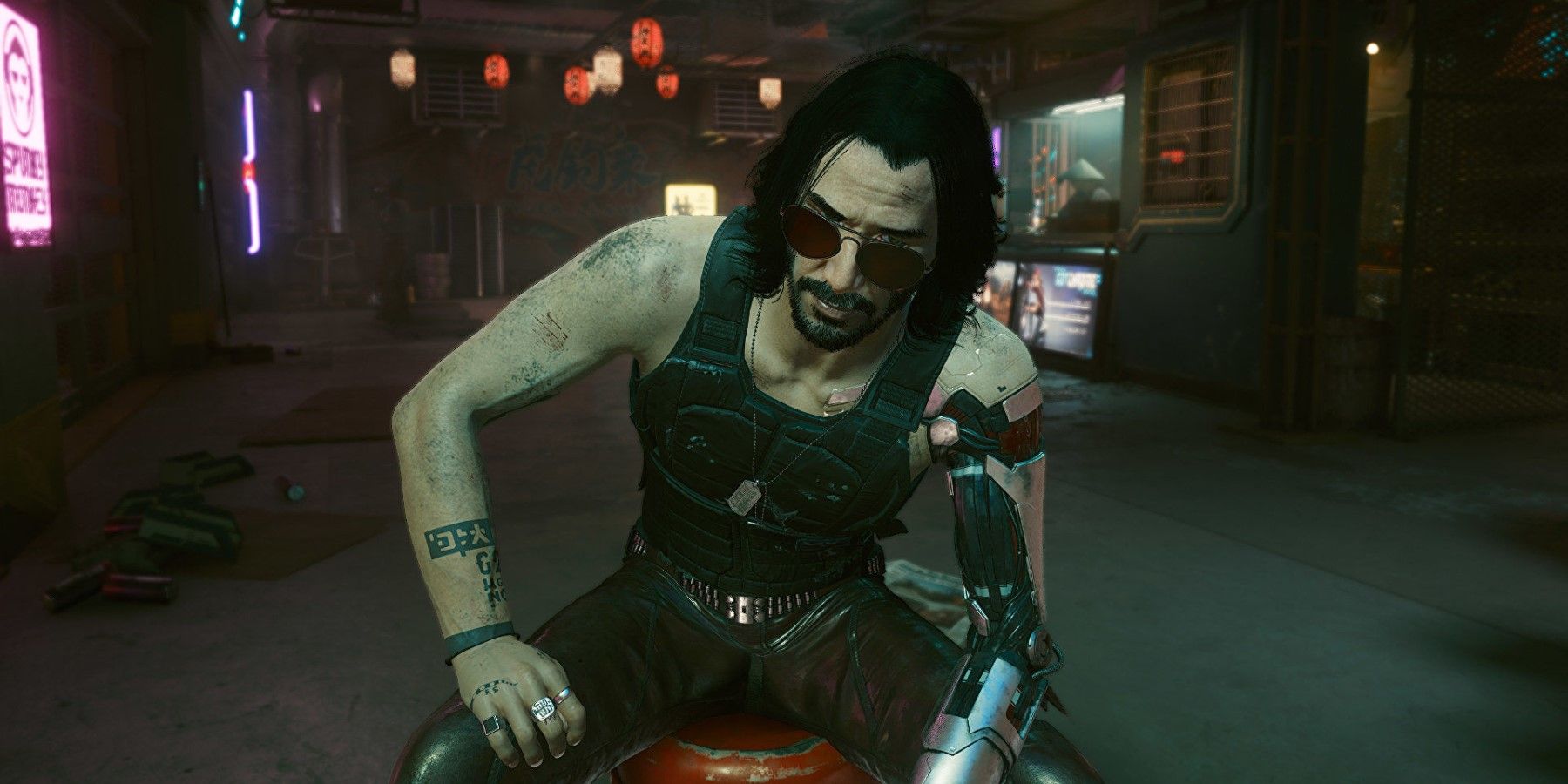 Earlier this month, CD Projekt Red was targeted by a cyberattack, which affected the studio's IT infrastructure. Because of this, and the large size of Patch 1.2, the company is delaying the patch and fixes that were scheduled to release this month. While this latest issue may not be CD Projekt Red's fault, it's definitely not helping to calm down fans who've been understandably frustrated with the many problems, delays, and controversies that have surrounded Cyberpunk 2077 already.
Reportedly, the hackers stole sensitive data from CD Projekt Red and left behind a ransom note. The breach was pretty significant, and it's likely taken a lot of the company's attention right now. So, the delay of Patch 1.2 is somewhat understandable. Since notifying the public of the delay, CD Projekt Red has announced it's now aiming for a Patch 1.2 release during the second half of March, essentially delaying the fixes by about a month. With players' patience wearing thin, it will be paramount for the company (and Cyberpunk 2077's success) to get Patch 1.2 out by its new projected release date. Otherwise, it seems unlikely fans will stand for another delay – no matter the outside circumstances.
Our goal for Patch 1.2 goes beyond any of our previous updates. We've been working on numerous overall quality improvements and fixes, and we still have work to do to make sure that's what you get. With that in mind, we're now aiming for release in the second half of March. 2/3

— Cyberpunk 2077 (@CyberpunkGame) February 24, 2021
It's admittedly been a tough road for Cyberpunk 2077 and CD Projekt Red since the game launched in November. Hopefully, Patch 1.2 won't be delayed any further and players will finally get a better gaming experience.
Source: Cyberpunk 2077/Twitter