Why American Gods Creators Bryan Fuller & Michael Green Left After Season 1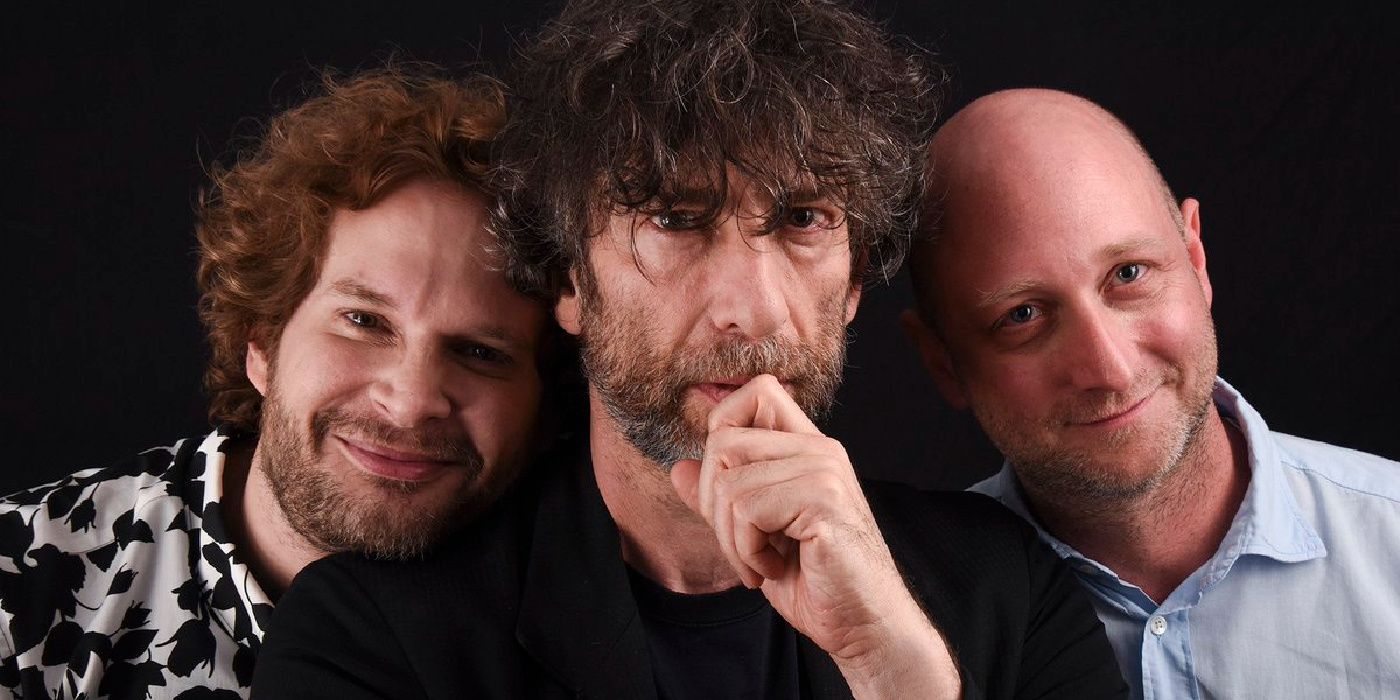 After a stellar premiere season, showrunners Bryan Fuller and Michael Green left American Gods. The reasons for their departure following season 1 were not clear at the time, but more information has since come to light. In a now-deleted tweet, Fuller said, "We were dedicated to cast, crafted the season, wrote 5 episodes, even had Media as Mr. Rogers & Princess Leia. We were in the process of reducing scope due to a dramatic budget reduction when we were fired." The series was renewed for a second season on May 10, 2017, and on November 29, 2017, an announcement was made that Fuller and Green were leaving after having written half of the episodes for season 2.
American Gods is an adaptation of Neil Gaiman's novel of the same name. After initial failed attempts to adapt the book for television, Fremantle Media acquired the rights to the adaptation in February 2014, and in July of that year, it was announced that Fuller and Green would be developing the series with Starz. The series was planned to stay close to the details of the novel while expanding beyond them and including elements from the companion book, Anansi Boys. Gaiman was heavily involved with the project, and there were hopes that he would write at least one episode. The series was officially greenlit on June 16, 2015.
Fuller was working on CBS All Access' Star Trek: Discovery when he left to work on American Gods. The Star Trek franchise had been of dream of his since childhood, but he was unable to juggle both, and there were also disputes over budget and creative direction for him at CBS. As a show creator, he had worked on projects such as Dead Like Me, Hannibal, and Pushing Daisies. Green was also a hot-ticket item, having penned screenplays for Blade Runner 2049, Alien: Covenant, Logan, and Murder on the Orient Express. He also worked on television shows like Sex and the City and Smallville and was nominated for an Academy Award for Logan. Despite their hard work and talents, the two writers were let go from American Gods for a myriad reasons.
At the time Fuller and Green left the show, word was that the decision was amicable and that they would stay involved at a certain level. However, a piece in The Hollywood Reporter in 2017 revealed tension behind the scenes, and that part of the reason for the departure was disagreement between the showrunners and Gaiman. From the beginning, Gaiman had pushed for a direct adaptation of his novel, and Fuller and Green were not aiming to respect his wishes. Gaiman began to dispute with them over their original ideas, moves that would have taken the story further away from the 2001 novel, American Gods. Gaiman was heavily involved with the direction the show was to go in, and he was dissatisfied with the plans Green and Fuller had for American Gods season 2.
Gaiman was originally going to help showrun American Gods season 2, but instead, had to focus on another of his adaptations, Good Omens. Jesse Alexander, who worked with Fuller on Hannibal, was brought on to work alongside Gaiman, but he was also let go for what appears to be the same reason. Without a showrunner, season 2 was left rudderless and came across as unmoored. It is unclear what Green and Fuller had intended to do with the season, but the show now continues under the leadership of Gaiman and Charles Eglee of The Shield and Dexter.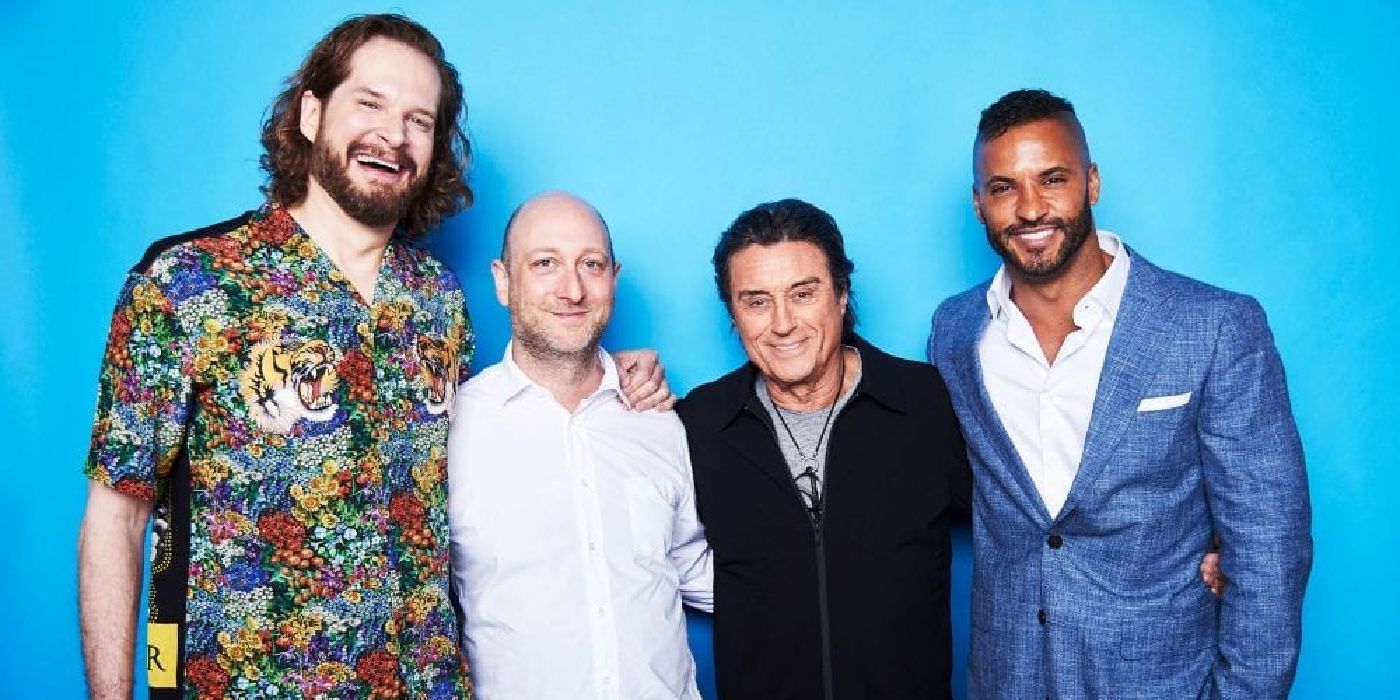 Among the qualms that Fuller and Green had with the show's producers was the matter of budget. The production company Fremantle Media had gone $30 million over budget with American Gods season 1, yet the showrunners pushed for even more funds for its second. With the budget ballooning, the production company pushed back, denying the showrunners what they asked for. Yet, the high-concept drama received accolades from critics, and its ambitious gambits surely fed into whatever notions Fuller and Green had for the following seasons. Starz and Fremantle Media North America have not responded to any outlets for clarification on the matter.
With the hit the show's production took, a hiatus was necessary to get things sorted out. The show underwent reshoots for season 2, particularly after the hiring and then firing of Alexander, who attempted to keep things under budget. Producing director Chris Byrne and line producer Lisa Kussner were left to pick up the pieces, but the problems didn't stop there: The executives of Starz were allegedly disappointed with a number of season 2 episodes, saying that they looked "cheap." An intensive reworking of the season made for delays and confusion.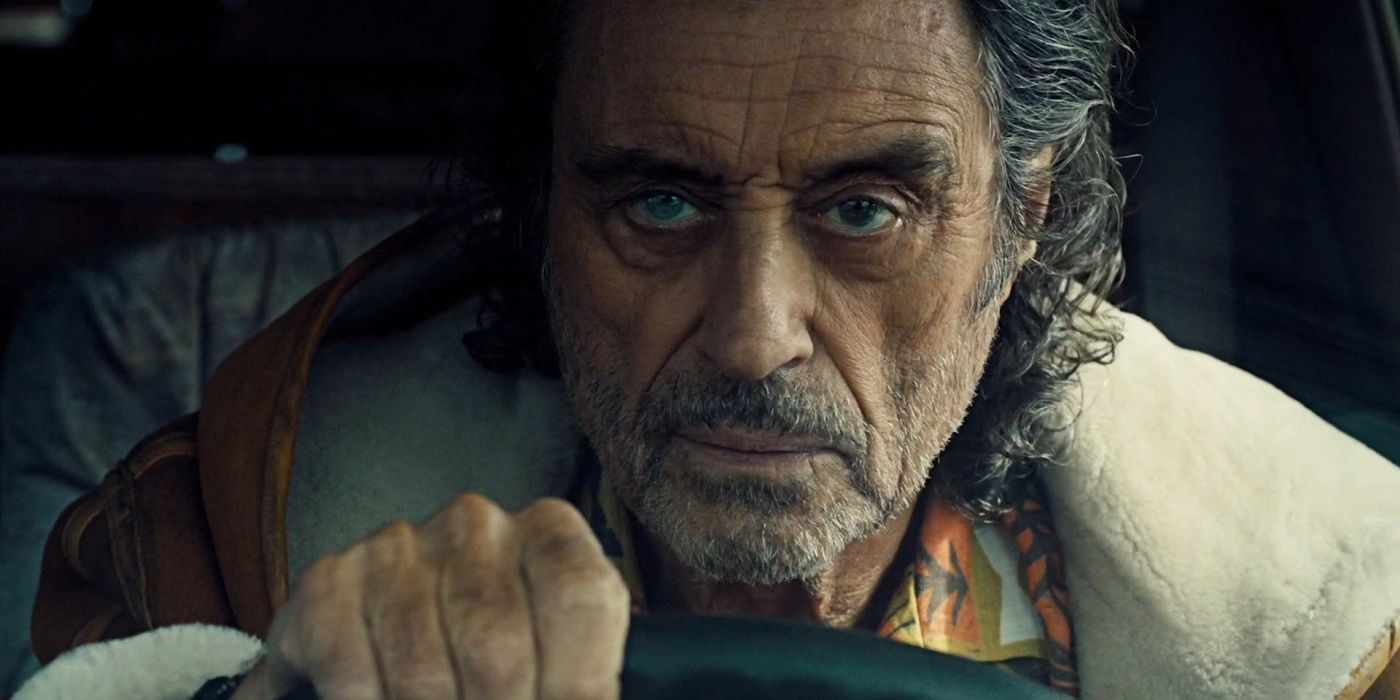 In solidarity with Fuller and Green, both Kristin Chenoweth and Gillian Anderson left the show, though some reports have alleged scheduling difficulties. The showrunner shuffle left many of the actors rattled and unsure about the show's future. Nevertheless, the cast showed up with Gaiman at New York Comic Con in 2018 to promote its 2019 return. They confirmed which sections of the book would be adapted for the next storyline, further reassuring fans that the show would indeed go on despite its difficulties. Pablo Scheiber mentioned Fuller's name to some applause, but not much was divulged about the conflict. Gaiman and the cast were more frank to the press following the panel, showing optimism about the direction American Gods would be traveling in.
Yetide Badaki had a metaphor for the status of the show, comparing it to a school in which the classroom and teachers had changed, but the classmates stayed the same. Emily Browning also spoke on the subject, making a joke about being monitored by drones operated by Starz executives. "If you had have spoken to me about it a few months ago, I would have been in a very different place with it. To be totally honest, I think we were all nervous about it in the beginning. We all loved Michael and Bryan, and this was their vision, so losing them was terrifying," she said in an interview with Den of Geek.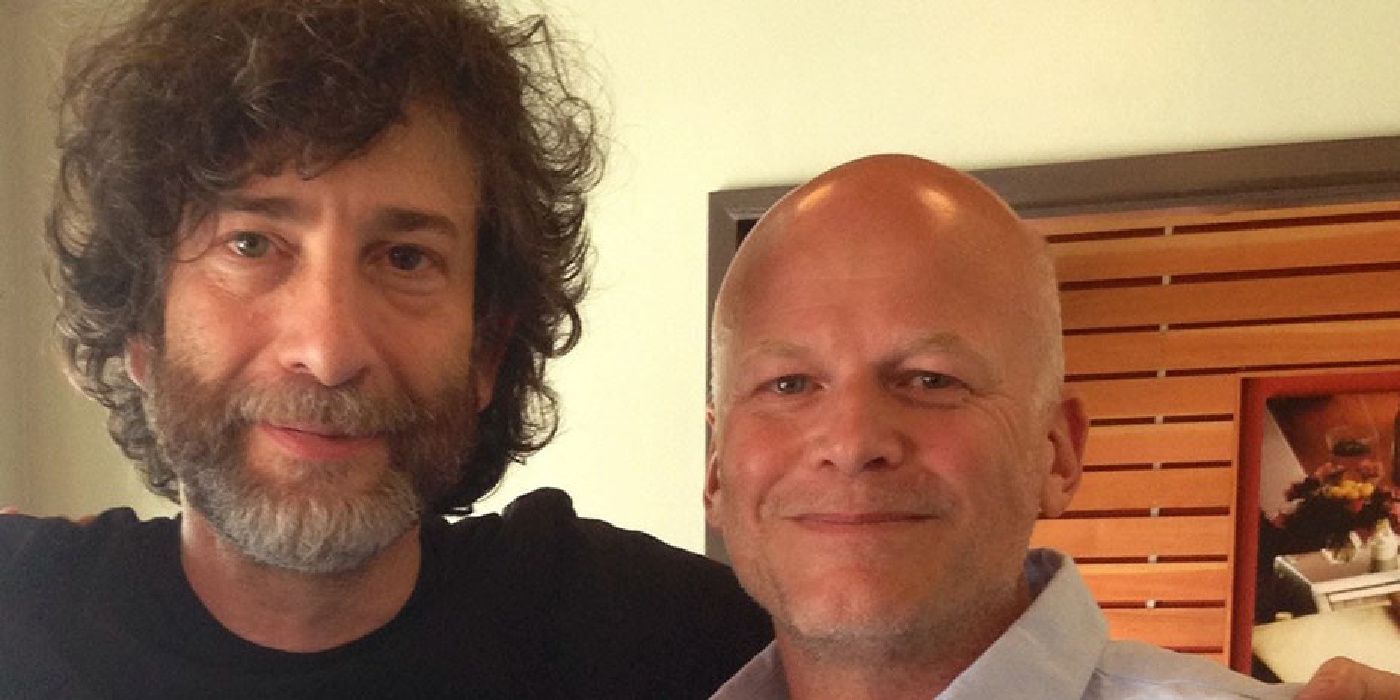 When Green and Fuller left, the plan was to have Gaiman run the show along with a TV veteran. He was already showrunning Good Omens, which left him little time for American Gods. The two shows were being shot in vastly different locations with different time zones, which stretched Gaiman fairly thin. His plan with the new showrunner was to plot and guide the construction of American Gods, just as he had done with Fuller and Green. Alexander was brought on as the day-to-day showrunner, Gaiman's first choice for the role. Such was the fallout from the Green and Fuller shuffle that many showrunners were wary of taking the material on. It has been suggested that Fremantle opted for Alexander because the company believed it would have more sway over the screenwriter than it did over Fuller and Green. Once Alexander arrived, however, his intentions with the material was disagreeable to not only the executives but to the cast and crewmembers. Gaiman didn't divulge much of what went on with Alexander, but instead, focused his reports on what it was like for him trying to manage the run of two shows in two locations.
From the moment Green and Fuller were let go, Fremantle regained its focus on making sure American Gods was kept in line with what Gaiman wanted, and that is what Alexander promised. The show's adaptation was under tight control, and therefore the scripts Green and Fuller had written were scrapped, compelling Alexander to start from scratch and get everything running like clockwork — a hefty task. Alexander trimmed the season 2 episode count from ten to eight in an effort to minimize the budget after some of the early scripts had already been shot. Despite this, there were arguments over the script from day one at the first table read. Scripts were being rewritten on set, and actors like Ian McShane and others fought to honor the original version, sometimes improving dialogue on their own to protect character and plot development. Orlando Jones was enlisted as a writer on the series in an effort to ensure that a member of the WGA would be credited with writing so that guild rules would not be violated by the actors. Several reports of screaming matches between McShane and Alexander came out, illustrating how dissatisfied the creative team was with the showrunner. Starz was also displeased, due to Alexander's desire to take the show in a more conventional direction. One thing that had garnered praise and award recognition was the atmospheric and unusual tone that Fuller and Green had gifted to the show. Alexander was eventually sidelined, and American Gods was left without a showrunner and in a certain level of disarray.