Who Is Cole Young? Lewis Tan's Mortal Kombat Character Explained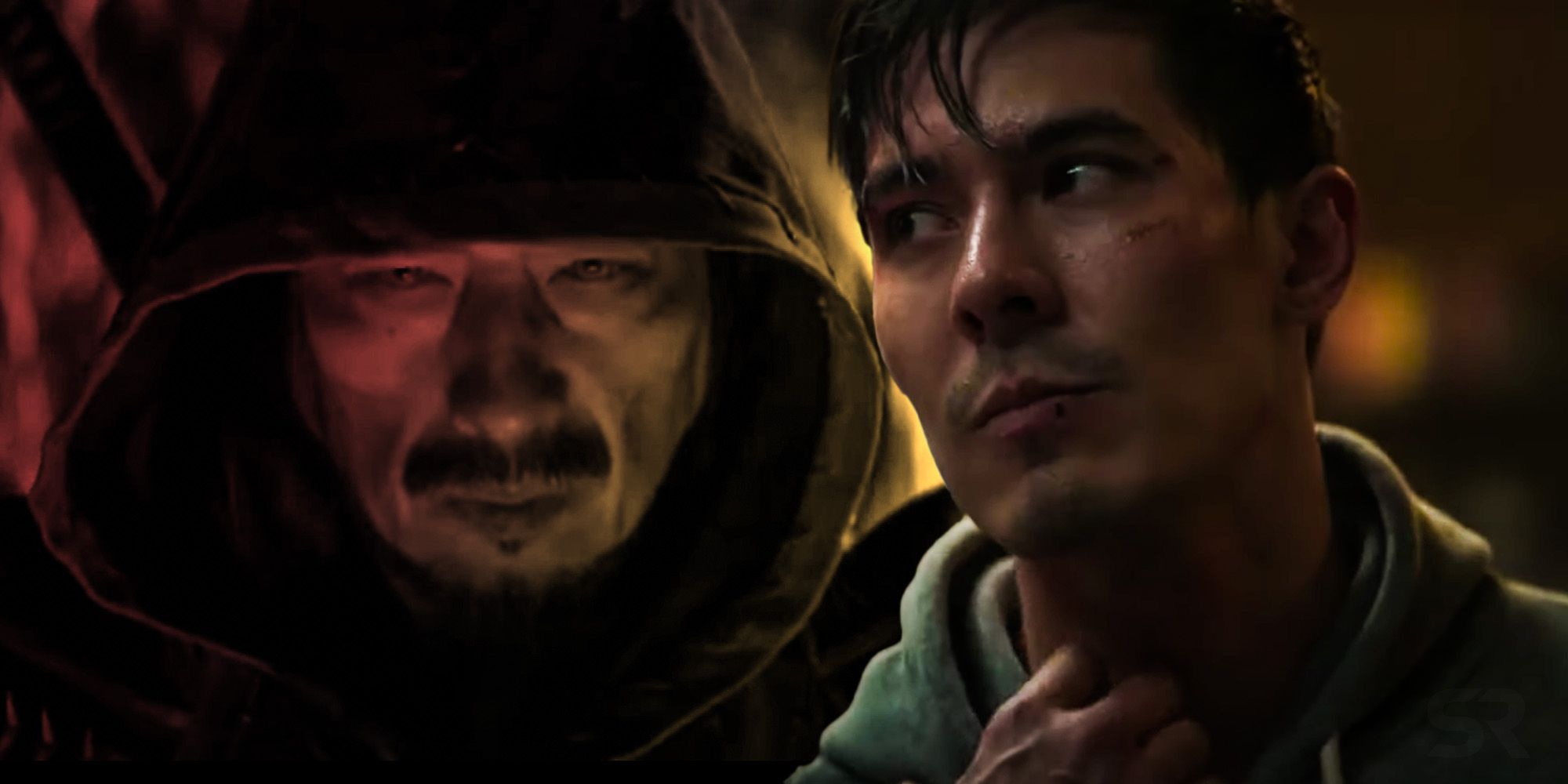 2021's Mortal Kombat movie introduces a new character to the mythology with Cole Young, and here's what we know about Lewis Tan's fighter. Previous attempts to adapt the classic fighting video game did not do the property justice, but that is something director Simon McQuoid and producer James Wan are hoping to avoid with the reboot. The launch of the first Mortal Kombat trailer generated a lot of excitement due to the film's ability to include so many fan-favorite characters from the thirty years of game history.
The heart of Mortal Kombat revolves around the ongoing duel between Sub-Zero (Joe Taslim) and Scorpion (Hiroyuki Sanada), two of the most iconic characters from the games. They are just the beginning of the familiar faces gamers will see in the movie though. Sonya Blade (Jessica McNamee), Liu Kang (Ludi Lin), Kano (Josh Lawson), Jax Briggs (Mehcad Brooks), Raiden (Tadanobu Asano), and Kung Lao (Max Huang) will all be featured as protagonists. Mortal Kombat's villains will include Shang Tsung (Chin Han), Mileena (Sisi Stringer), Goro, Reptile, and Kabal. With all of these characters from the games included in the movie, it would be understandable to think that one of them is the main character — but that isn't the case.
As made clear through the early promotional materials for Mortal Kombat, the lead character will be an original character created for the movie: Cole Young. This revelation came as a surprise for many, especially with other significant characters from Mortal Kombat lore left out of the movie. So who is Cole Young? Here's everything we know about the newest contender selected to defend Earthrealm.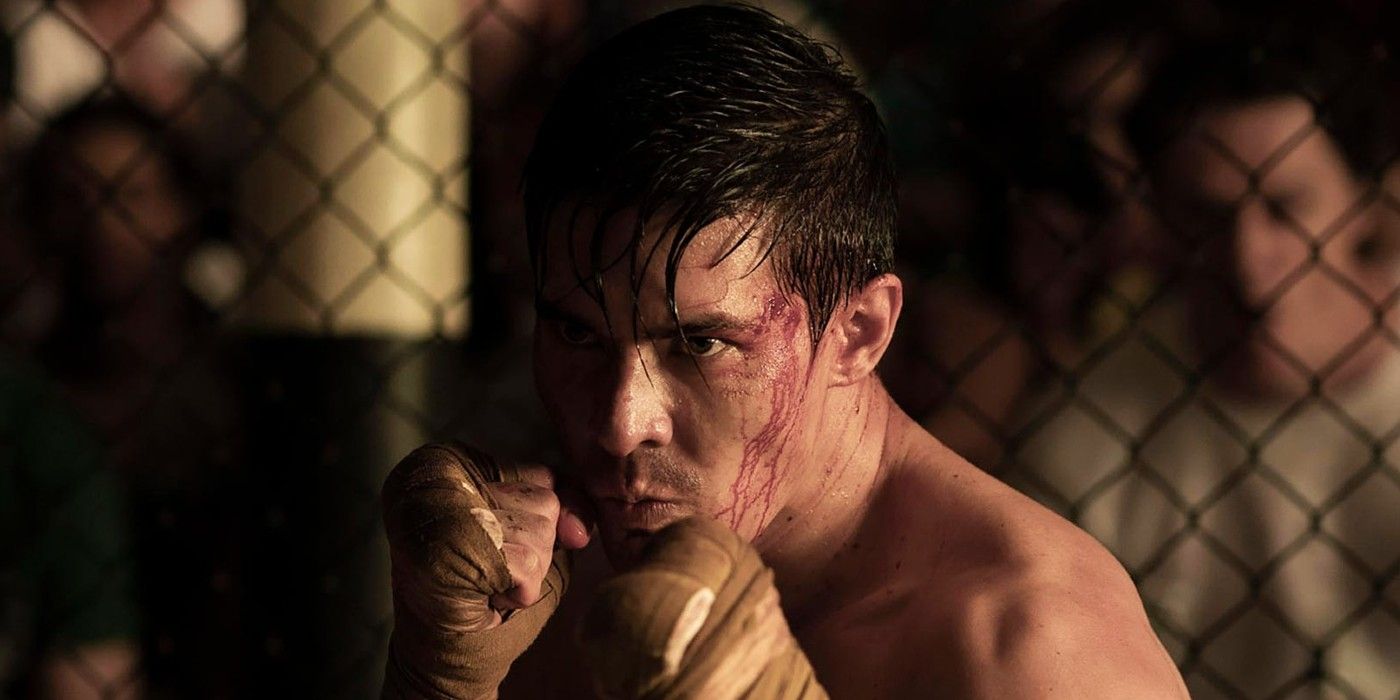 The man playing Cole Young in Mortal Kombat is Lewis Tan. The skilled martial artist in real-life has become a bit of a fan-favorite actor online in recent years thanks to his various roles. He picked up a sizable following as he campaigned to be Iron Fist in Netflix's Iron Fist series. While he didn't land the lead role of Danny Rand, he delivered a memorable appearance as a drunken martial arts master in one episode. After missing out on that superhero role, Tan landed the part of Shatterstar in Deadpool 2, but his X-Force character was killed with the rest of the team during the movie.
Tan's more substantial roles prior to Mortal Kombat come from Into the Badlands and Wu Assassins. He played Gaius Chau in Into the Badlands during season 3, appearing in twelve episodes in total. Tan then landed one of the main roles in Netflix's action-heavy series Wu Assassins, where he played Lu Xin Lee. Both of these roles utilize his real-life expertise as a fighter, which only led to more calls for Tan to get a bigger role. Now, he has that opportunity as Cole Young in Mortal Kombat.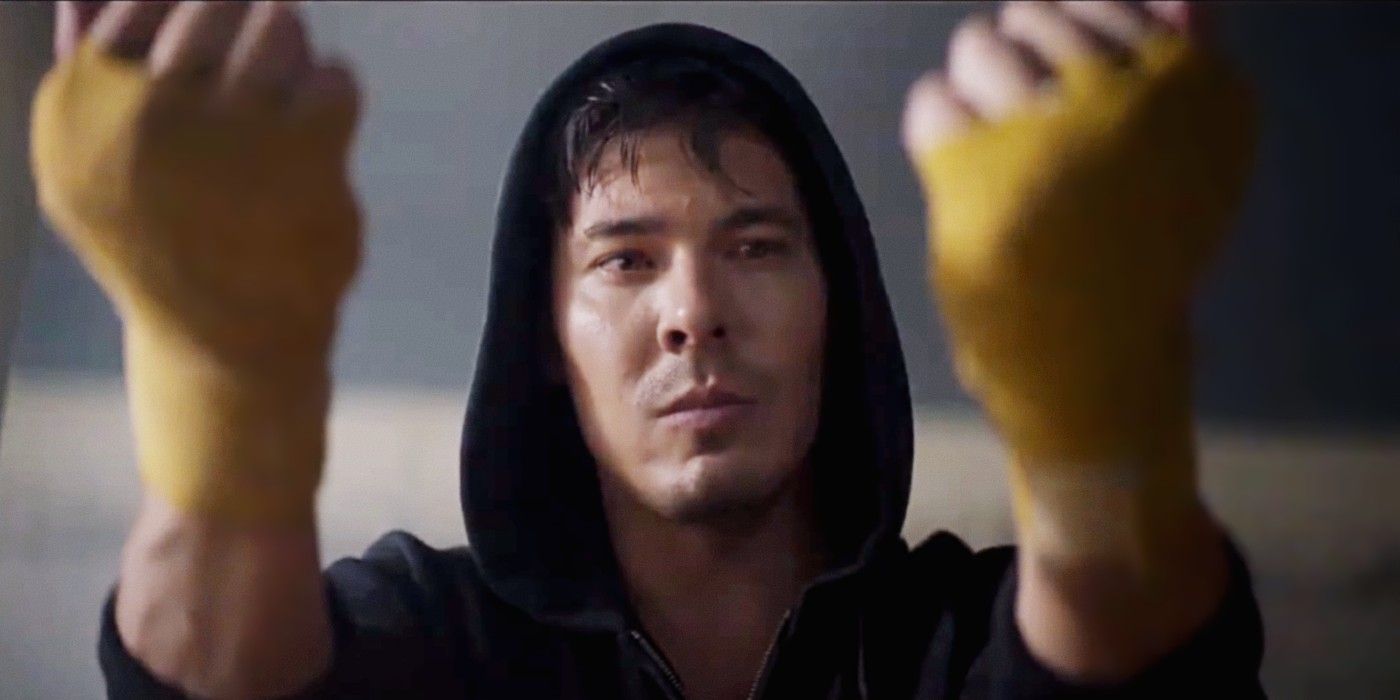 As mentioned, the protagonist in Mortal Kombat is Cole Young, a brand new character created for the movie. The trailer showcased some other changes to the game's mythology, and introducing a new fighter is something the director believes keeps with the spirit of the games. Cole Young is featured throughout the Mortal Kombat trailer, which provides some general information on him — especially when combined with details obtained through interviews and the movie's synopsis.
Cole Young is an MMA fighter in Mortal Kombat before becoming entrenched in the fighting tournament to defend Earth. The synopsis positions Cole as someone who is talented but down on his luck since he is said to be someone "accustomed to taking a beating for money." There have been a few teases of Cole fighting, but Mortal Kombat has yet to reveal what powers he has. Even though he's yet to be shown using any special abilities, the movie's synopsis teases him unlocking his "arcana," which is described as "the immense power from within his soul." This makes it clear that there is a power hidden within Cole just waiting to be unlocked.
Cole becomes part of this story partially due to a birthmark that matches the Mortal Kombat logo, but there are also hints that he's a much larger part of this world than he or we know. Sub-Zero is tasked with hunting Cole Young in Mortal Kombat by Shang Tsung, but it is not yet known why that is. The movie's synopsis teases there is much more to Cole's backstory as he has a heritage he's unaware of. The Mortal Kombat trailer has already generated many theories about who Cole could really be.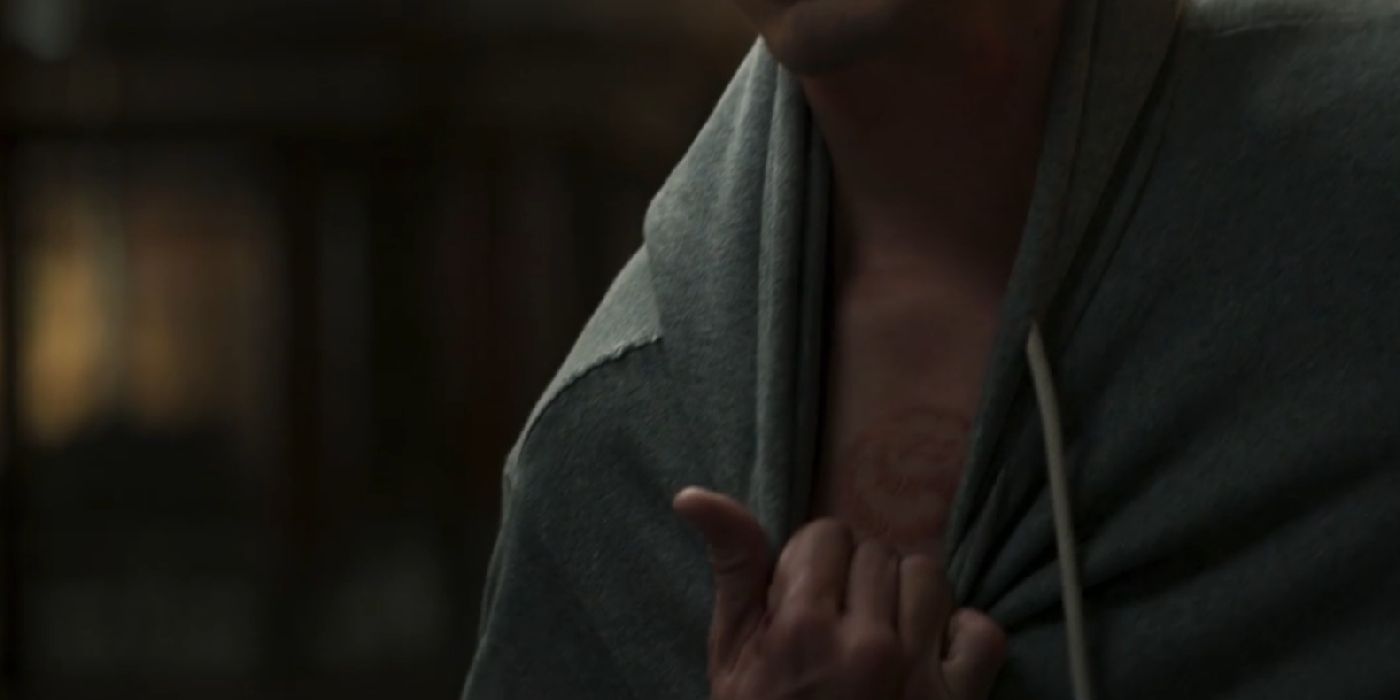 One aspect of Cole Young and the Mortal Kombat 2021 lore that is somewhat new is the dragon tattoo. Cole is the only person physically shown to have the tattoo in the trailer but it is described as a birthmark at first. The Mortal Kombat synopsis confirms Jax also the same marking, which provides more insight to the trailer. Jax is heard in the trailer telling someone — presumably Cole — that the tattoo means he's been chosen. This is believed to be a reference to Cole being chosen to defend Earth and the universe in the fight against Outworld. The main difference between Cole and Jax's markings could be that Cole was born with his, while it is unknown how or when Jax received it.
The Mortal Kombat trailer also makes this birthmark significant for Cole Young through a potential connection to Sub-Zero. Sonya Blade explains how she and Jax first encountered Sub-Zero seven years ago, a mission that appears to be where Sub-Zero freezes off Jax's arms. Sonya says that Sub-Zero has the same marking as Cole does. The Mortal Kombat games are known for featuring two different versions of Sub-Zero, a pair of brothers known as Bi-Han and Kuai Liang. With the movie's Sub-Zero confirmed to be Bi-Han, Cole Young's secret history and dragon birthmark could be a sign that he is related to Sub-Zero. Since Mortal Kombat is connecting Sub-Zero's origins to feudal Japan, Cole Young could be a distant descendant of Bi-Han. Their secret connection could be why Sub-Zero is tasked with hunting down Cole.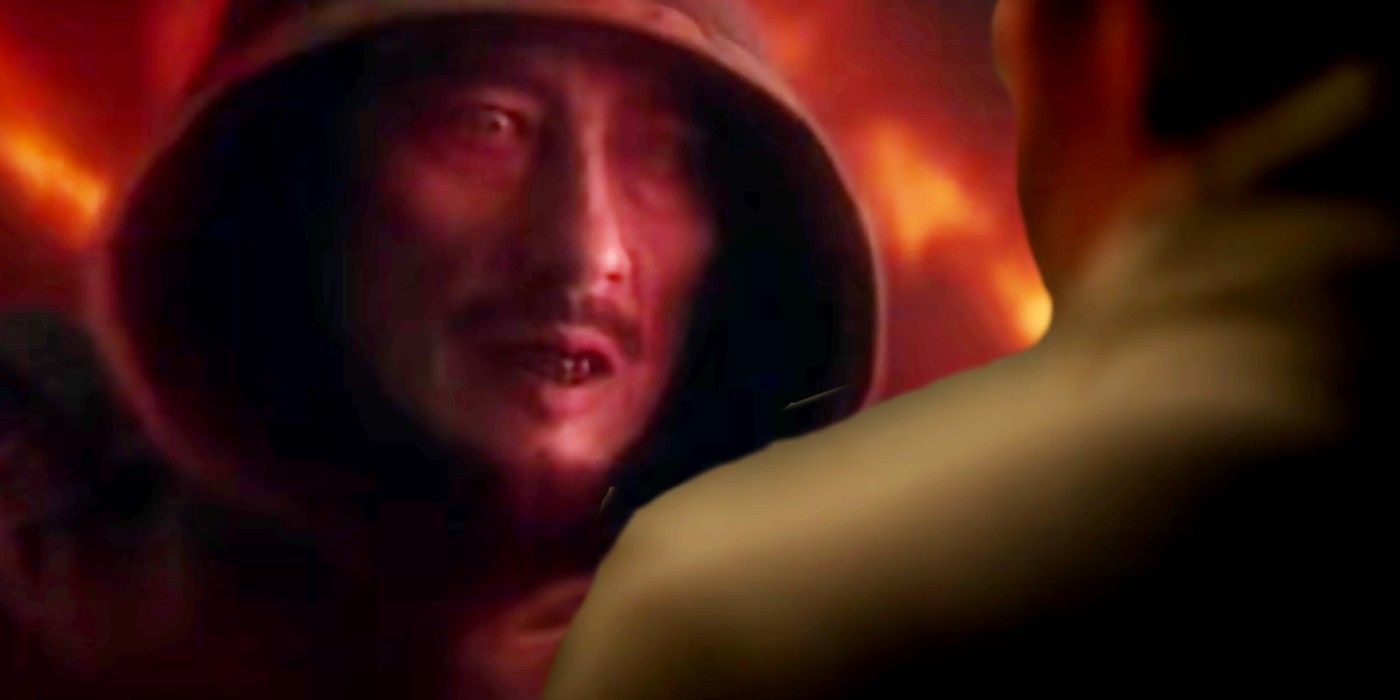 Sub-Zero isn't the only Mortal Kombat character Cole Young could be connected to either. Fans have generated several theories about characters Cole could really be or those he might be related to. The movie's trailer includes a fascinating tease that there is something connecting Cole to Scorpion. When Cole is shown looking in a mirror at one point, he has a haunting flash of Scorpion appear in front of him. Since Sub-Zero is tied to Scorpion, this could be viewed as a sign that Cole is haunted by the atrocities Bi-Han committed in the past. But, there is also a chance that Cole Young is a reborn version of Scorpion. Such a revelation would make this moment an example of Cole remembering his past self.
Another popular theory is that Cole Young is secretly another identity for one of Mortal Kombat's original fighters, Johnny Cage. The movie includes just about every other prominent character from the video game franchise's rich history. There's no obvious reason why Johnny Cage wouldn't fit with Mortal Kombat's story or why the hopeful movie franchise would try to save him for a possible sequel. This led many to speculate about Cole Young being Johnny Cage, even before the trailer arrived. While that does seem somewhat less likely after the trailer links Cole to Sub-Zero and Scorpion, we can't rule out the possibility entirely.
There are other theories floating around the internet too, which only makes it clear that Cole Young is already fascinating Mortal Kombat fans. With all the purposeful teases and ambiguity this early on, fans should fully expect Cole Young to be tied to the larger mythology in one way or another. Now audiences have to wait and see how the movie pulls off whatever reveal it has in store.