When FF7 Remake: Intergrade Releases on PS5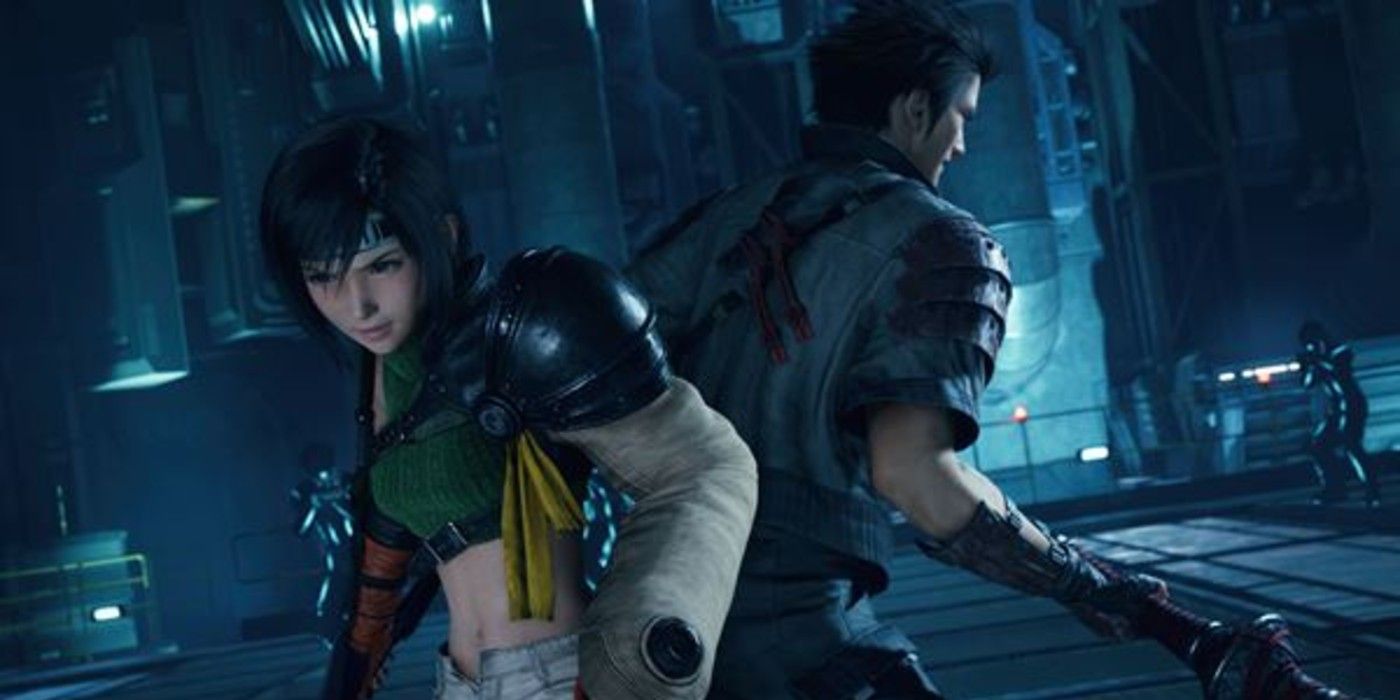 Sony's latest State of Play didn't have many surprises, but the reveal for Final Fantasy 7 Remake: Intergrade definitely was. It's a new upgrade of the game for PlayStation 5 that includes new DLC and story content. Surprisingly, the DLC will let players take control of Yuffie as well. Here's everything to know about FF7 Remake: Intergrade and its release date on PS5.
The reveal of FF7 Remake: Intergrade during the State of Play broadcast was a well-welcomed surprise. Rumors had been circling of a PS5 upgrade of the game, but Intergrade is much more than that. It features the usual PS5 enhancements – higher frame rates and resolution – and takes advantage of the PS5 DualSense controller's haptic feedback and adaptive triggers. However, it will also include new story content DLC that lets people play as Yuffie.
The upcoming DLC content for FF7 Remake was the center of attention during the game's showcase at State of Play. While most of the focus was on Yuffie, some characters from the Dirge of Cerberus spin-off were also revealed for FF7 Remake: Intergrade – expanding Remake's universe even more. Fans are understandably excited to see the new content for themselves, and they thankfully won't have to wait much longer, since FF7 Remake: Intergrade is releasing in just a few months.
Final Fantasy 7 Remake: Intergrade will be releasing for the PlayStation 5 on June 10th, 2021. The PS5 upgrade will be free for those who own the game on PlayStation 4 already, although the Yuffie DLC will cost extra. For those who don't own the game already, FF7 Remake: Intergrade will sell at the typical PS5 games price of $69.99 and includes the new Yuffie content. It can be pre-ordered now, and Yuffie's Cacstar weapon is a pre-order bonus for the digital version of the game. A Digital Deluxe version is also available, and it includes a digital artbook and digital mini soundtrack.
Final Fantasy 7 Remake was a massive hit when it released last year as a timed exclusive on the PS4. PlayStation's exclusivity for FF7 Remake ends soon, though, so the introduction of Intergrade is perhaps a way to keep the additional content exclusive to PlayStation consoles for now. No matter the reasoning behind the changes, fans should be pretty hyped about the new Yuffie episode.
A PS5 upgrade of Final Fantasy 7 Remake has been rumored – and expected – for a while now, and it seems like the game will perform very well on the newer console. For now, Final Fantasy 7 Remake: Intergrade appears to be a PS5 exclusive that will be releasing on PlayStation 5 on June 10th, 2021.