What Song Is Playing In The Deathloop Trailer (& Who Sings It)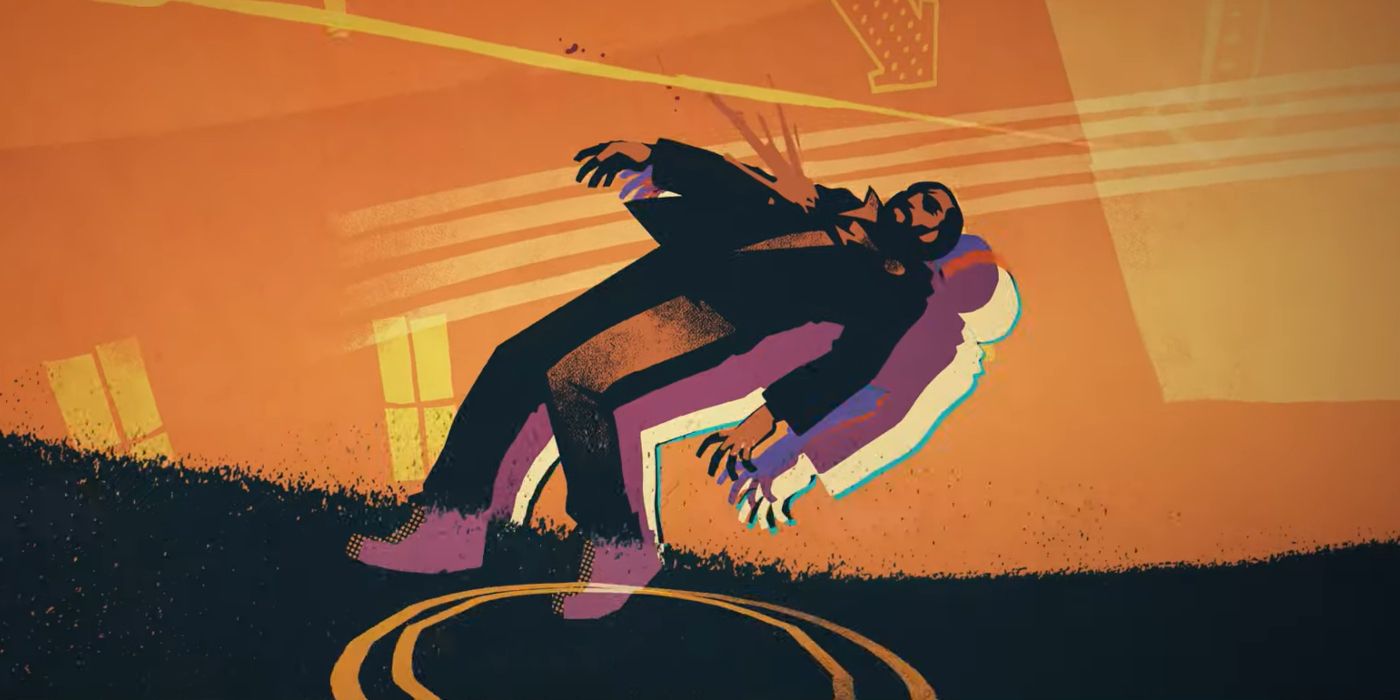 During Sony's latest PlayStation State of Play presentation, Bethesda showcased the newest trailer for Deathloop. In it, a foul-mouthed radio broadcaster by the name of Ramblin' Frank dedicates a song to the "handsome a–hole trying to break our loop." What follows is a fantastic, James Bond-esque theme over flashy and frenetic gameplay. The Deathloop trailer song is an earworm called "Déjà Vu," performed by FJØRA. 
The track perfectly fits with the style Bethesda has been pushing for with Deathloop. It's a throwback to 1960s spy-thriller themes – think Shirley Bassey's "Goldfinger" or Adele's "Skyfall," which was itself a revival of that style. The interstitial art splashes within the trailer hit this theme, as well, with one moment even appearing to be a direct reference to the poster for Alfred Hitchcock's Vertigo. Previous trailers for Deathloop have also shown some of this evocative style, but this is among the most cohesive yet.
Following the trailer reveal, FJØRA tweeted a thanks to production company Sencit Music for being asked to perform the song. The company's other credits include trailer songs for Toy Story 4 and Samurai Shodown, as well as many others. "Déjà Vu" fits particularly well in the new Deathloop trailer, so the company certainly seems to have hit the mark with this latest showing.
The Deathloop trailer wasn't all just flash: Viewers got a new look at Deathloop's gameplay, which looks to be pulling from games like Dishonored and DOOM – not at all surprising, considering it's made by Dishonored developer Arkane Studios. The player character alternates between teleporting across roofs and blasting away with large and loud guns, all in a first-person perspective.
Questions remain about what the primary gameplay loop of Deathloop will be. Previously, its FPS time-loop combat was explained to be centered around the player being forced to assassinate several targets before midnight or else be sent back to the beginning of the loop. There is also a multiplayer component, wherein another player is sent work against the main character and protect those targets. It is unknown at this time if that means Deathloop is multiplayer-only or if it's possible to play alone. 
Deathloop is set to be released for PC and PlayStation 5 on May 21, 2021, and it will later come to Xbox consoles.