What Clarice Reveals That Silence of the Lambs Didn't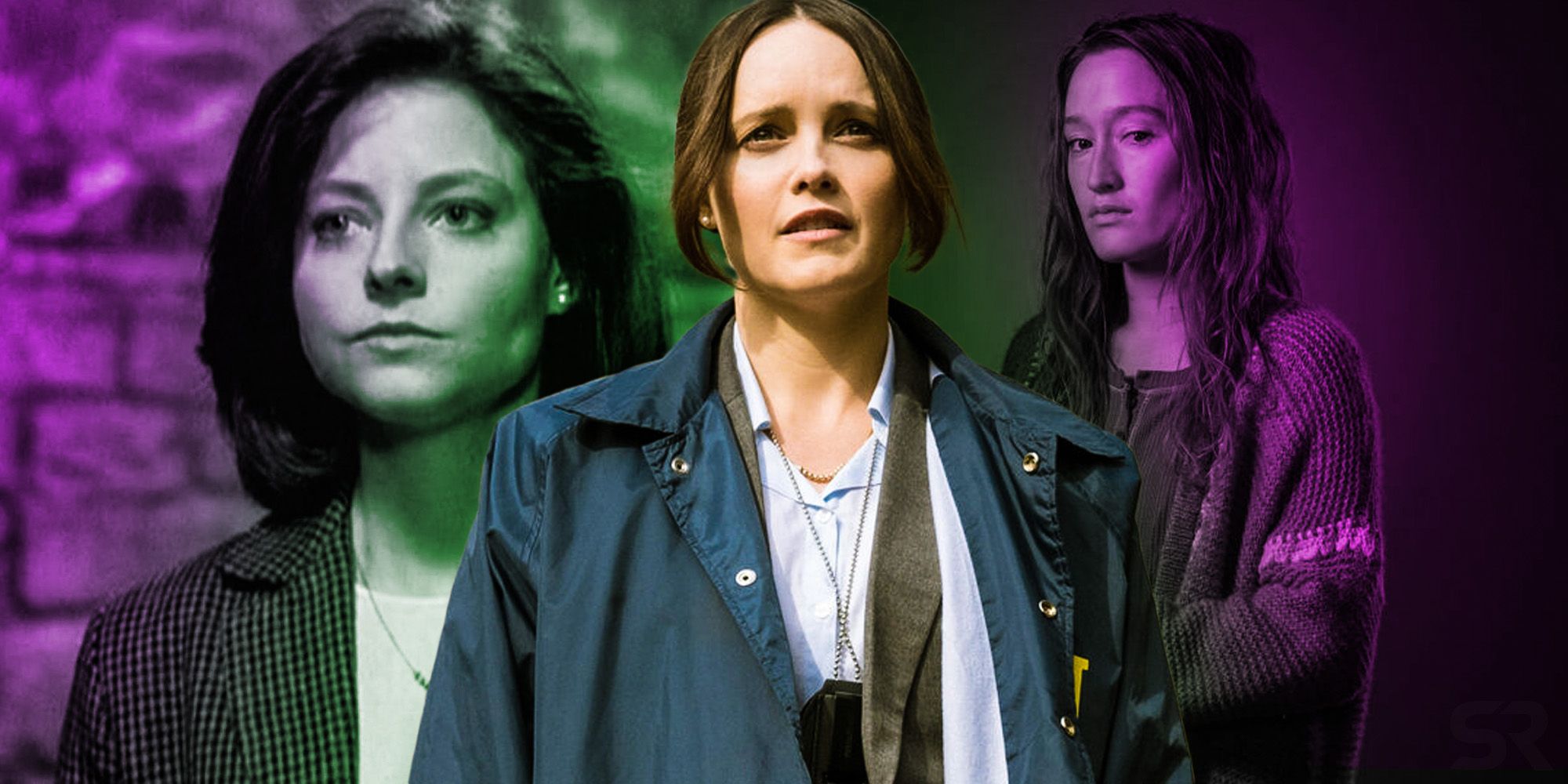 Clarice provides some closure to The Silence of the Lambs and it also reveals new information about what happened to the characters from the film. Starring Rebecca Breeds as Special Agent Clarice Starling, the new CBS series is a sequel to The Silence of the Lambs and sets Clarice on a new path to hunt more serial killers. In the meantime, Clarice fleshes out aspects of The Silence of the Lambs' ending.
In The Silence of the Lambs, Clarice Starling (Jodie Foster) was an FBI trainee sent to interview Dr. Hannibal Lecter (Anthony Hopkins), a notorious serial killer and cannibal incarcerated at the Baltimore State Hospital for the Criminally Insane. Hannibal became fascinated by Clarice and offered to help her capture another serial killer, Buffalo Bill (Ted Levine), who kidnapped, murdered, and skinned women. Lecter and Starling entered a quid pro quo arrangement where she traded memories of her life in exchange for his insight into Buffalo Bill. Thanks to Hannibal's mentorship, Clarice was able to kill Buffalo Bill and rescue his final victim, Catherine Martin (Brooke Smith). However, The Silence of the Lambs ended with Lecter escaping custody and becoming a fugitive, although he contacted Clarice during her FBI graduation and promised he wouldn't come after her if Starling did him the same courtesy.
The Silence of the Lambs gave Jodie Foster's Agent Starling a happy ending but Clarice's premiere episode, "The Silence is Over", changes her victory. Clarice reveals that life has been difficult for Starling after the film ended. Clarice is set in 1993, one year after The Silence of the Lambs, and Starling suffers from PTSD since her descent into Buffalo Bill's house of horrors (whereas Foster's Clarice seemed to suffer no psychological ill effects). However, her FBI superiors decided that Clarice was merely lucky to catch Buffalo Bill; instead of lauding her success, Clarice was banished to the bowels of the Behavioral Sciences Unit where she was called an "Igor" or gopher. Starling was barred from fieldwork and mandated to receive therapy, although Clarice was brought back into action as part of the Violent Criminals Apprehension Program (ViCAP) when "The Silence is Over" begins.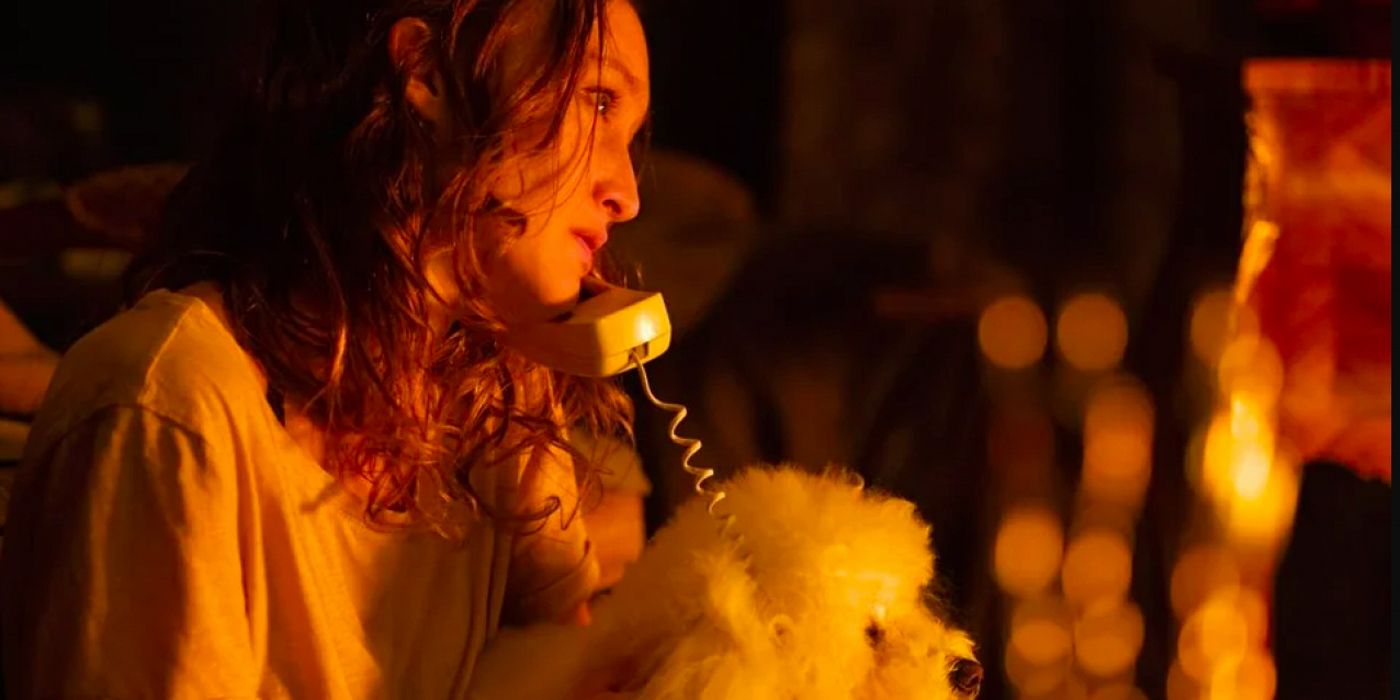 It turns out Clarice Starling became a celebrity for stopping Buffalo Bill, which rankled the higher-ups in the Bureau who resented Starling being hailed as "the Face of the FBI" by the tabloids. When Clarice is assigned to ViCAP by Ruth Martin (Jayne Atkinson), who was a Senator in The Silence of the Lambs and is now Attorney General in Clarice, Starling is derisively called "Martin's drop of honey" by Paul Krendler (Michael Cudlitz), Clarice's new boss at ViCAP. Krendler also thinks Clarice didn't deserve the credit she got for Buffalo Bill's high-profile collar.
However, Clarice actually shied away from the spotlight, although she decided to meet with the families of Buffalo Bill's victims on the one year anniversary of the killings. But one victim Starling has avoided is Catherine Martin (Marnee Carpenter), who is Senator Martin's daughter. Catherine is terribly scarred by her ordeal with Buffalo Bill; the killer kidnapped her because she was a "large" woman but, in the last year, Catherine has become very thin. She also kept Precious, Bill's white poodle. But her continual attempts to contact Agent Starling were rebuffed until she finally got through to Clarice in "The Silence is Over".
Fans may be disappointed that Clarice has no new information about Hannibal Lecter, and the series can't even mention him due to a dispute over the character's rights. This is actually a positive thing as it lets Clarice build a new future for Starling where she can hopefully escape Hannibal's shadow and stand alone in her own story. As for when Clarice Starling and Hannibal Lecter will meet again, it won't canonically happen until the events of the 2001 Hannibal movie, although it's possible Clarice could forge a different continuity altogether for Special Agent Starling.