Welcome to Plathville: Moriah Plath Calls Romance With Max 'Heaven'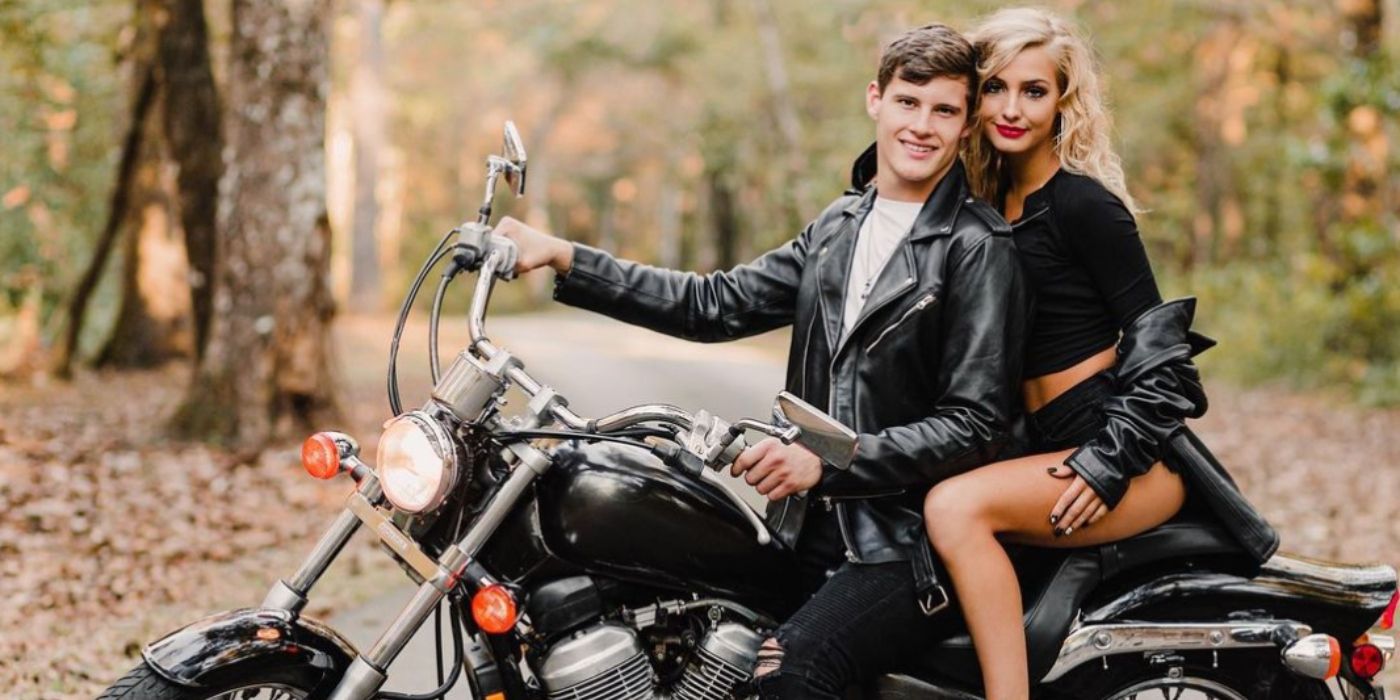 Moriah Plath has been dating her boyfriend Max Kallschmidt for nine months. According to her, each month has been heaven. The Welcome to Plathville star made her feelings known in a recent Instagram post dedicated to her boo in honor of Valentine's Day.
Moriah Plath is one of the nine Plath siblings who star in TLC's reality show Welcome to Plathville. What parents Kim and Barry likely hoped would be a quaint look into their quirky lives turned into more of an exposé on the abusive tendencies of the Plath parents, and fans rallied around the Plath children instead. The Plath children have minds of their own, despite their strict upbringing, and no one more so than Moriah Plath, the 18 year-old aspiring musician. She was forced to move out of her childhood home at the age of 16 after she and her brother Micah pursued their more "secular" interests like music and modeling. However, when Kim and Barry met Moriah's boyfriend Max Kallschmidt, they seemed to approve. These two could very well be a match made in heaven.
Moriah and Max started out as friends, but when he appeared on camera in Welcome to Plathville, fans could tell the two had chemistry. Soon they announced they were a couple – only to break up two months later, saying they were better off as friends. However, the two lovers couldn't stay apart for long, and they got back together in no time. Moriah and Max are now celebrating nine months together, and Moriah added new photos from the pair's iconic motorcycle photoshoot to celebrate the occasion.
Moriah's caption celebrated, "9 months of heaven! And our first Valentine's together." As someone who grew up very Christian, she must be taking the word heaven seriously when she says it, and Max should feel honored. Moriah dropped the L-word, telling Max that she loves him and is crazy about him. Max returned the love with his own Valentine's Day Instagram post featuring lots of photos of the two of them – including many photos that Kim and Barry probably wouldn't approve of. He wrote, "it's been a wild ride but I love every minute of it. Happy Valentines day AND 9 months Moriah Jasper!!" and Moriah responded, "'My cool my crazy it's been the best 9 months ever."
One sign of a young couple is celebrating each new month as a new anniversary, and Max and Moriah are no different. The close couple seems eager to show off their love for one another and remind the world that they are still together. Even when her family might not, it's clear that Max has Moriah's back and vice versa.
Source: Moriah Plath, Max Kallschmidt