Welcome to Plathville: Is Max Kallschmidt Working On Season 3 With Family?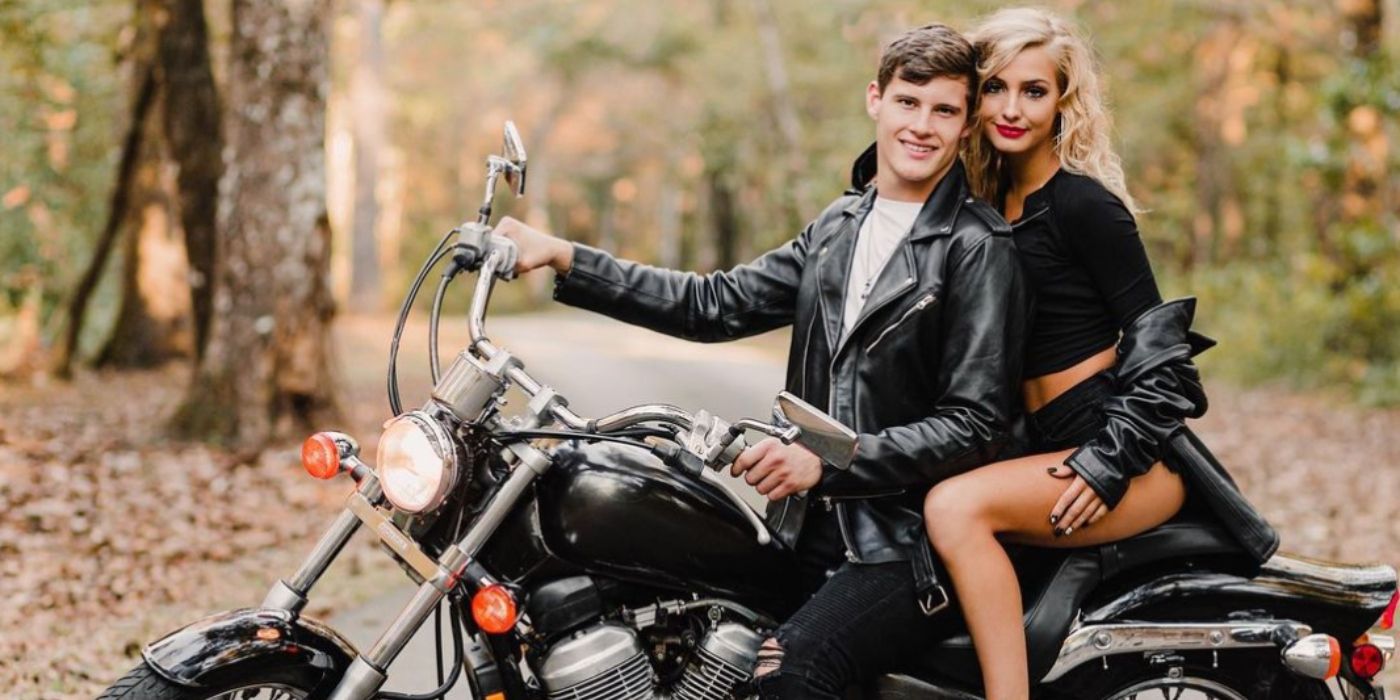 Max Kallschmidt just revealed a potential clue about Welcome to Plathville season 3. Fans have been curious about whether the popular TLC show will return after season 2's fiery finale. Max Kallschmidt, the boyfriend of Moriah Plath, recently told one of his Instagram followers that he's "working on it." Could this mean that season 3 is officially a go?
Max Kallschmidt was first introduced on Welcome to Plathville as Moriah's friend, but the two eventually started dating. The ultra-conservative Plath family was shocked when Max rode up on a motorcycle to meet his girlfriend's parents, but the polite teenager soon won over Kim and Barry Plath. Unfortunately, parental approval wasn't enough to keep the young couple together, and they broke up after two months of dating. Max and Moriah reconnected not long after and got back together, and they both shared romantic Valentine's Day posts dedicated to each other.
Max and Moriah both use their Instagram accounts to connect with their fans and answer their questions. When one inquiring fan asked him, "when is season 3?!?!" Max responded with, "working on it." His response is not full of information, but it does give us the first hint that there might be a Welcome to Plathville season 3. So far, there has been no announcement from TLC about whether the show has been canceled or renewed. See his post below:
Max's comment could just mean that he's working on making sure that there is a season 3. Or, as many Welcome to Plathville fans hope, it could mean he's already filming the series or preparing to film it. Although it's not an official confirmation, the romantic reality star's positive response does seem to indicate that season 3 has gotten the green light. If so, the season would most likely premiere in November of 2021, since seasons 1 and 2 each aired in November 2019 and 2020.
Max from Welcome to Plathville didn't address any other fan questions about a possible season 3, such as who is returning or what the show will focus on. Since season 2 ended, Moriah and her brother Micah are still living on their own after moving out of their parents' home. Ethan and his wife Olivia have not had contact with Kim and Barry, and Olivia is keeping herself busy, sharing information about her personal growth online and running her successful photography business. If Max's breadcrumb is true, it seems certain that he will be a part of season 3, as Moriah's boyfriend.