WandaVision's Agatha All Along Song Rap Remix Is A Hit With Teyonah Parris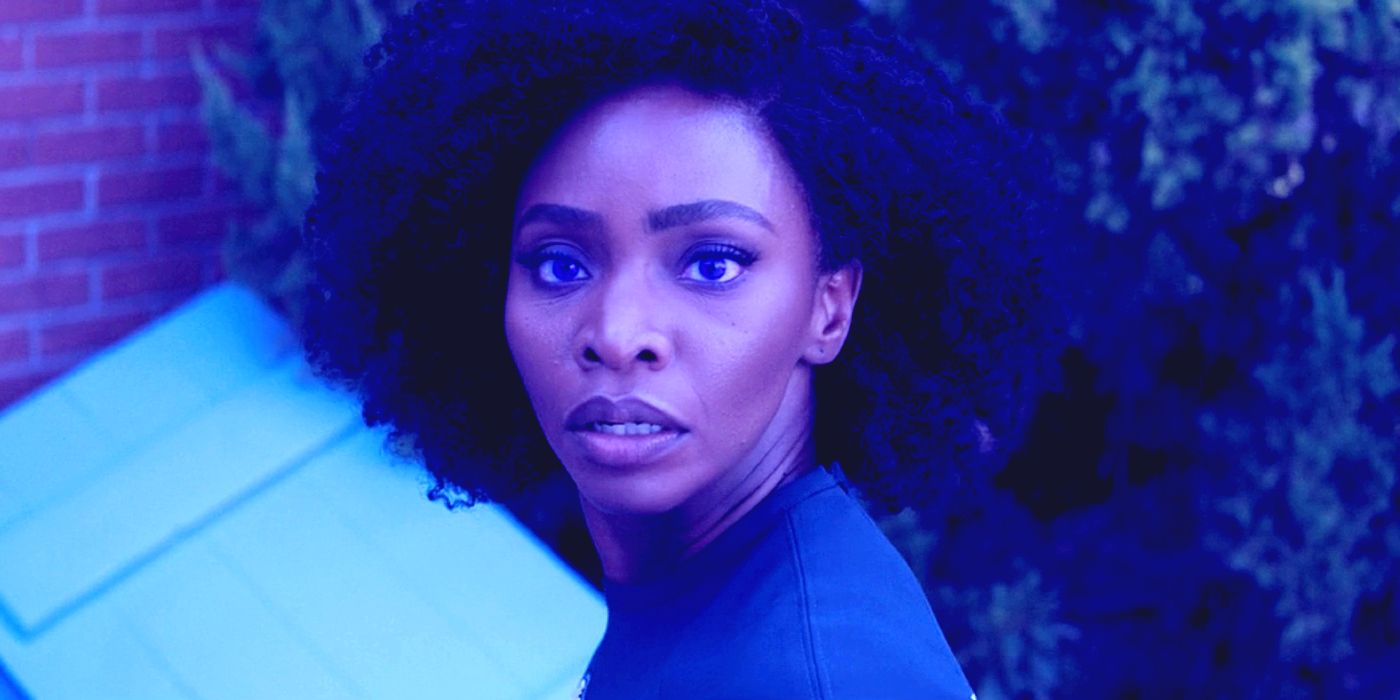 A rap remix version of "Agatha All Along" from WandaVision is a hit with Teyonah Parris, who plays S.W.O.R.D. agent Monica Rambeau. It was revealed in song form at the end of episode 7 of the Disney+ series that Agnes (Kathryn Hahn), the lovable and seemingly harmless neighbor to Wanda (Elizabeth Olsen) and Vision (Paul Bettany), is the evil Agatha Harkness. Since the reveal, there have been many hilarious fan-made responses to the episode 7 cliffhanger, including remixes of the catchy song.
Parris posted a video compilation on her Instagram of her jamming along to the original version of "Agatha All Along" from the show and the "Agatha TRAPHIPHOP (Remix)" by Leland Philpot. At the end of the video, she exclaims, "I mean… they're both a BOP!"
The video is so entertaining that those in the comments seem to have forgotten Monica is currently not on great terms with Wanda's evil neighbor. When WandaVision viewers last saw her, Monica had just broken through the hex again, picking up some superhero abilities along the way, and attempted to warn Wanda about Agent Hayward's selfish and aggressive intentions with her. When Agatha intervened and pulled Wanda away, a curious Monica ended up snooping around her house and discovering the basement's supernatural properties, only to be caught by Pietro, who has been revealed as one of Agatha's pawns.
Regardless of Monica's relationship with Agatha, Parris is right about how catchy "Agatha All Along" is. Despite the show's many brilliant theme songs, the villainous anthem has received the most attention. The various remixes highlight the way it's resonated with viewers, evidently including one of WandaVision's stars.
Source: Teyonah Parris/Instagram