WandaVision's Agatha All Along Recreated In Animal Crossing Parody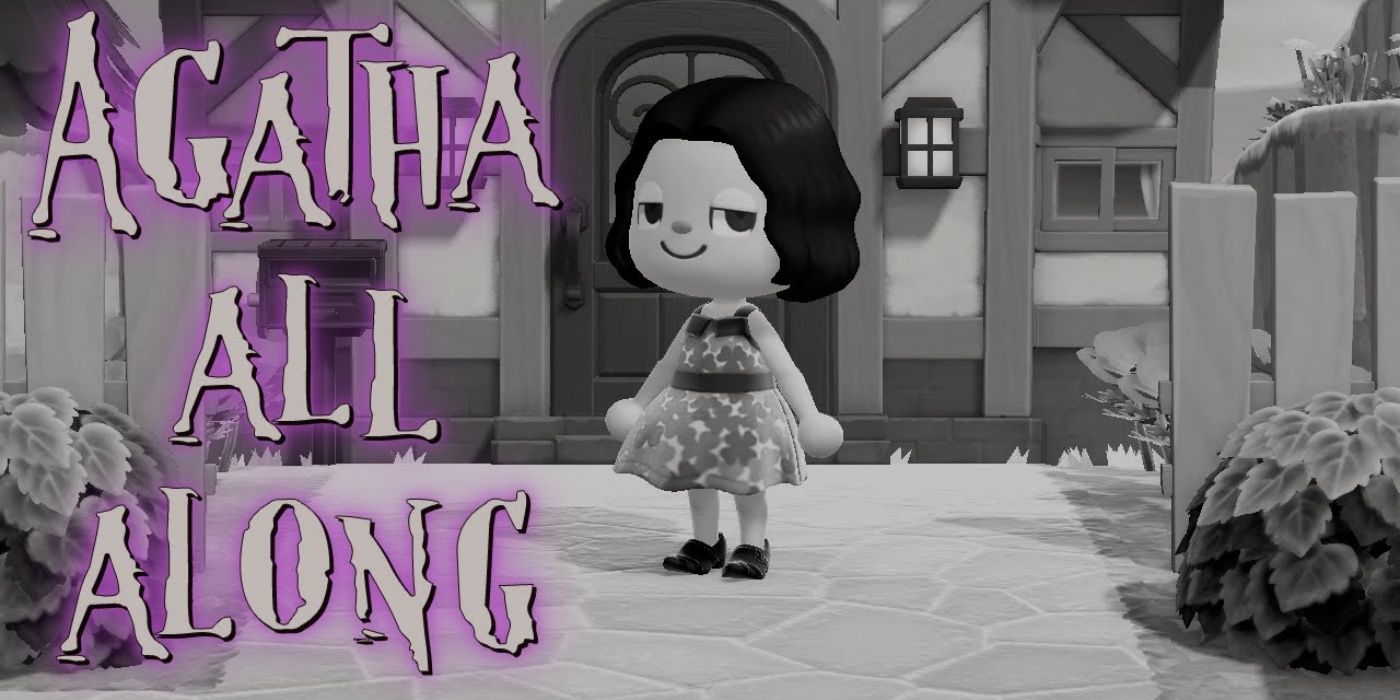 A fan recently recreated scenes from WandaVision's Agatha All Along song in Animal Crossing; suffice it to say, a parody couldn't get any more perfect. Marvel's newest TV series has been the talk of the town for the last several weeks, akin to the long-running excitement that surrounded the launch of Animal Crossing: New Horizons last spring.
Viewers have especially taken to WandaVision's recent turn of events, which featured confirmation of what many a fan had long suspected – Agnes wasn't who she seemed on the surface. In episode seven, the character revealed her true nature as the witch Agatha Harkness. What's more, such a revelation came about through song, an incredibly catchy song that took inspiration for its tone from the '60s TV sitcom The Munsters. So infectious was the WandaVision tune that Disney and Marvel officially released the music video and track for wider public consumption. This smart marketing move further cemented the song's popularity, as fans quickly churned out Agatha All Along remixes and helped it top the charts on iTunes. Of course, no internet craze is quite right until Animal Crossing steps in.
YouTuber Great-Bit Arcade took the Agatha hype to another level, creating a rather charming, and hilarious, parody inside of Animal Crossing: New Horizons. The full Agatha All Along tune features in the parody video, which employs both the black and white filter and The Munsters-inspired text. While the tools in Animal Crossing don't allow for a complete 1:1 recreation, Great-Bit Arcade managed to get pretty creative whenever necessary. For instance, the video's Sparky reference may not boast a furry stand-in for the puppy, but animated Agatha creepily holding tight to a shovel certainly gets the point across.
The Agatha All Along parody serves as just another example of how far Animal Crossing's toolset can take dedicated players. Earlier in the year, one fan reconstructed Joey's and Chandler's Friends apartment in-game. It's clear the possibilities are vast, so who knows how else fans may be able to take things another step forward?
Animal Crossing: New Horizons launched on Nintendo Switch nearly a year ago in late March 2020, and quickly became a best-seller. In fact, it may soon dethrone Mario Kart 8 Deluxe as the top-selling Switch game. New Horizons currently sits at over 31 million copies sold, not too far behind the Mario Kart title's 33 million.
WandaVision is streaming now exclusively on Disney Plus; Animal Crossing: New Horizons is available on Nintendo Switch.
Source: Great-Bit Arcade