WandaVision Reportedly Had a Bigger Audience Than Bridgerton In January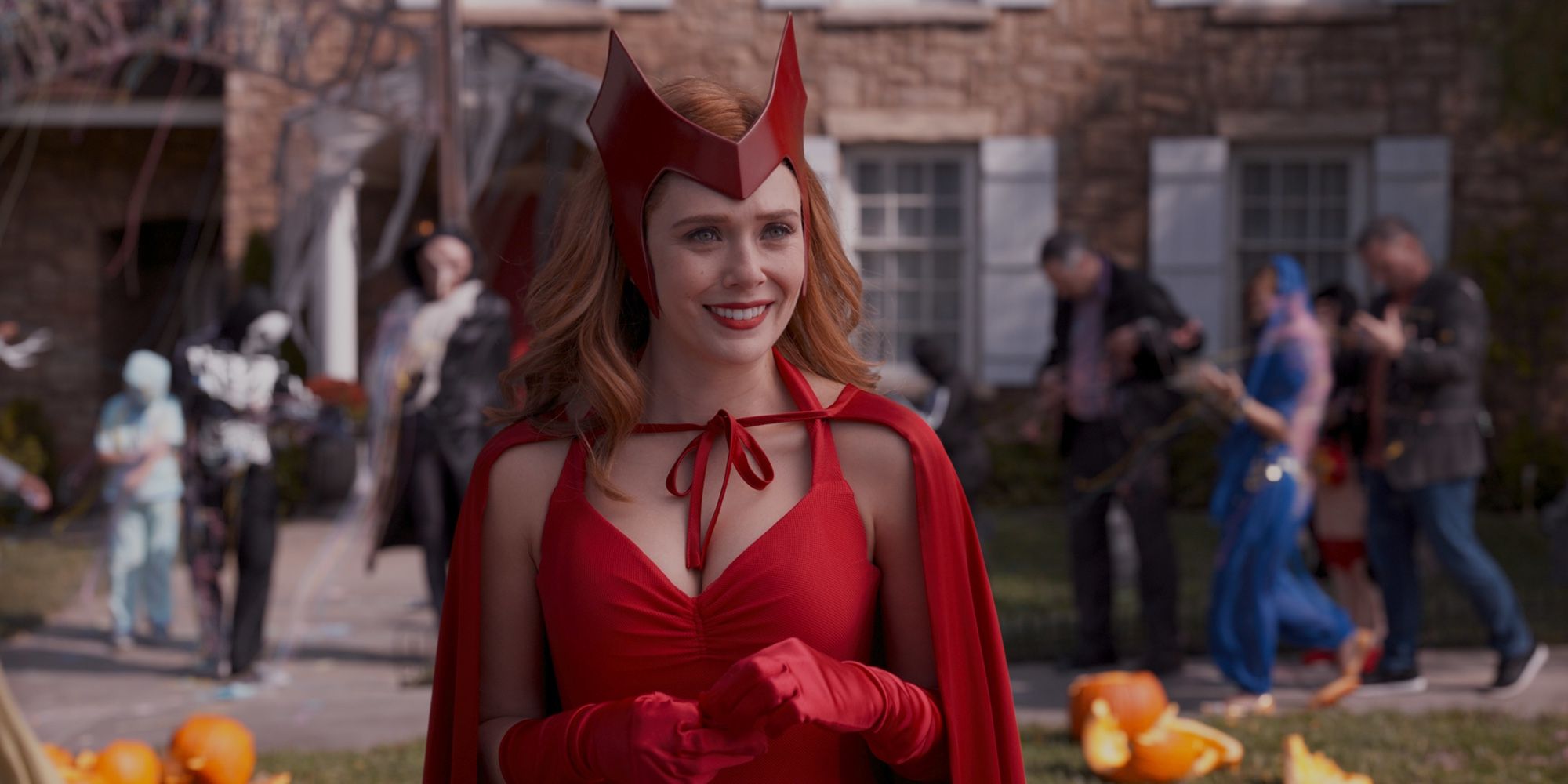 Disney+'s MCU spinoff WandaVision reportedly drew a January audience even larger than that of Netflix's period drama Bridgerton. The MCU's first series to go directly to streaming, WandaVision premiered its first two episodes on January 15th, with a new episode dropping on Disney+ every week since. Meanwhile, the first season of the Shondaland-produced Bridgerton was released in its entirety on Christmas Day and has continued to enjoy a lengthy stay in Netflix's Top 10 ever since.
The mind-bending WandaVision follows the titular couple of Wanda (Elizabeth Olsen) and Vision (Paul Bettany), two super-powered beings in love living undercover in the all-too-idyllic town of Westview. Each episode of WandaVision evokes a different era of American sitcoms, with the tropes and references becoming more and more contemporary as the series goes on. Though its unorthodox approach was initially regarded as risky, WandaVision's fresh take on two beloved Marvel characters has quickly earned the show a zealous following from fans and critics alike.
According to Variety, WandaVision's January audience surpassed that of a rival streaming sensation, Bridgerton. By indexed audience size figure, WandaVision earned a 8,127 compared to Bridgerton's 6,808, meaning that Marvel's hit series was watched nearly 81.3 times more than an average title across SVOD platforms in 2021's first month. WandaVision and fellow Disney+ offering Soul ranked first and third in audience size for January, with Bridgerton sandwiched in second place. Meanwhile, Disney+ (3%) was only the fourth most popular streaming service of the month by share of time spent using streaming devices behind Netflix (23%), Hulu (12%), and Prime Video (5%). That means that while Bridgerton is Netflix's biggest show ever and continues to drive their dominance in viewership, WandaVision netted significantly more viewers overall in the month of January.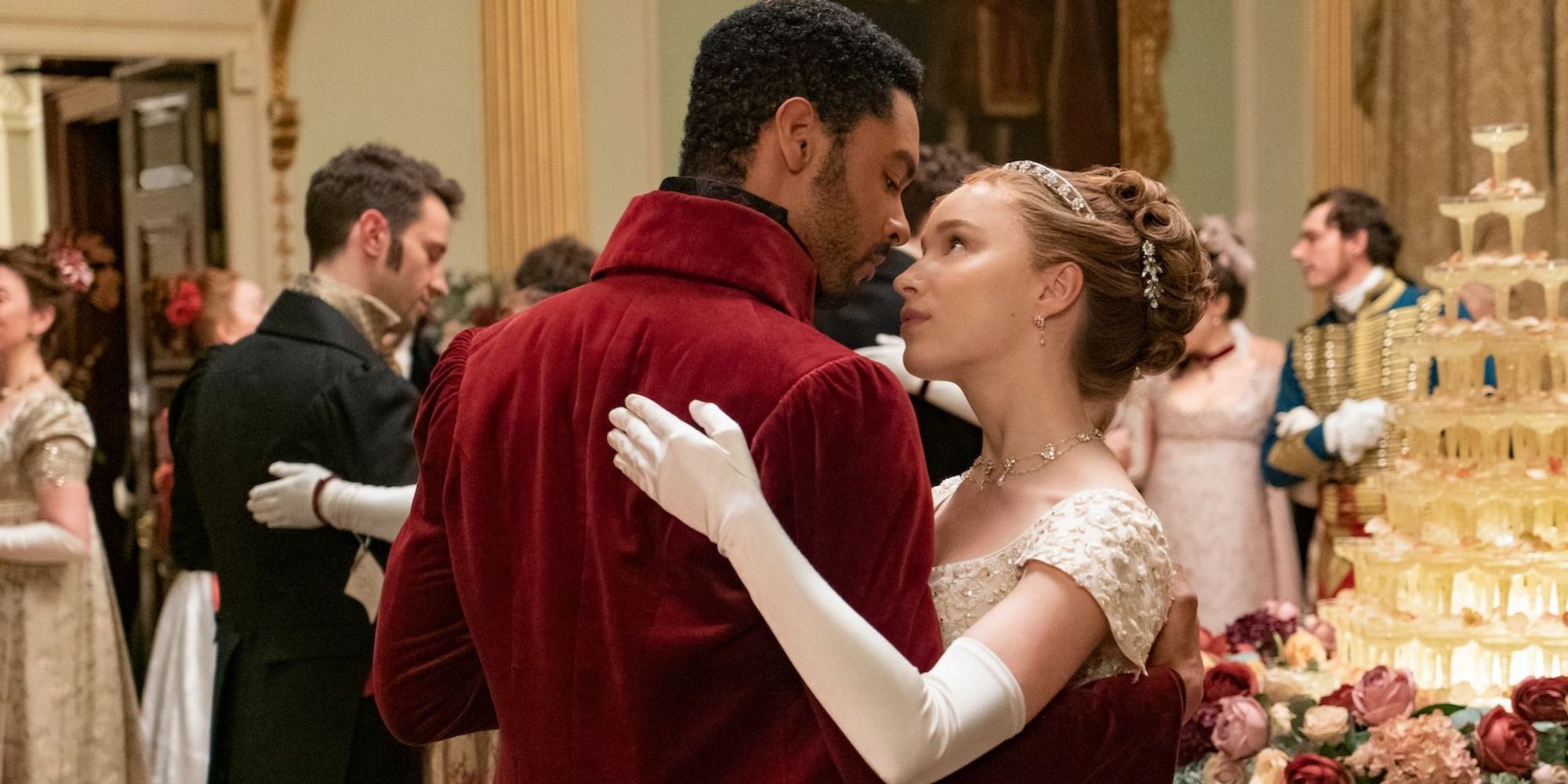 Though the statistics provided reference January alone, WandaVision has continued to grow in stature since its debut month. Once viewed as a risky departure from the tried-and-true Marvel formula, WandaVision has been the world's most popular show since the release of its fifth episode on February 5th, according to Parrot Analytics. Its most recent episode even sparked a viral remix trend based on "Agatha All Along," a musical number that reveals that Wanda and Vision's neighbor Agnes (Kathryn Hahn) has been the show's primary antagonist, Agatha Harkness, all along. With its penultimate episode having just released and the hotly anticipated finale dropping next Friday, WandaVision is all but assuredly the success its massive January streaming numbers hinted at.
Concerns that Marvel Studio's small screen releases wouldn't match up to their cinematic offerings have been largely sated by WandaVision, but questions remain about how much the show's success may change Marvel's future projects. Marvel Studios head Kevin Feige expressed excitement this week over the show's success, calling it a "burst of creative energy" for the studio and the MCU in particular, suggesting that Marvel may be inclined to inject some of the satire, intimate dramatic stakes, and genre-bending creativity of WandaVision into its other endeavors. Of Marvel's upcoming TV releases, June's Loki feels especially likely to carry the mantle of its sister show based on its trailer and premise, but next month's action-heavy The Falcon and The Winter Soldier could also provide an opportunity to test the limits of storytelling in the MCU that WandaVision has already pushed so far.
Source: Variety