WandaVision Is Tom Holland's Favorite Marvel Project
Tom Holland says WandaVision is his favorite Marvel project. Since joining the Marvel Cinematic Universe as Spider-Man, Holland has appeared in the lauded Captain America: Civil War and the record-breaking Avengers: Endgame. He's currently at work on the untitled Spider-Man: Homecoming 3, which comes out later this year.
WandaVision focuses on the title characters (played by Elizabeth Olsen and Paul Bettany), chronicling the duo's rapidly shifting and occasionally combative experience living in the ostensibly perfect town of Westview. As it approaches its conclusion, the show has offered plenty of twists and surprises that have kept viewers speculating from one episode to the next. Like so many, Holland has been enjoying the series, shedding light on what he appreciates about WandaVision in a recent interview.
Speaking with Collider to promote his new movie Cherry, the actor went into detail about what he thinks makes WandaVision so unique. He also admitted that, since he's currently filming Spider-Man 3, he's had to resist the urge to ask Marvel Studios head Kevin Feige about how the series will end. You can read Holland's full quote below:
I am obsessed with WandaVision. It's so difficult because obviously I'm on a Marvel set at the moment. So all of the producers are there, and I could just go up to Kevin Feige and be like, 'So what happens? What's going on?' It's really difficult for me to not ask the questions I want the answers to, but I'm loving it. And I think, honestly, it's for me, my favorite Marvel thing I've seen, because it really makes you think about 'What am I watching? What's going to happen? Where are they going to take this?' I love that they brought back the idea of releasing an episode a week. I think it requires the caliber and the quality of the show to be better because you need to keep people engaged for a longer period of time. So I'm loving it. I'm absolutely loving it.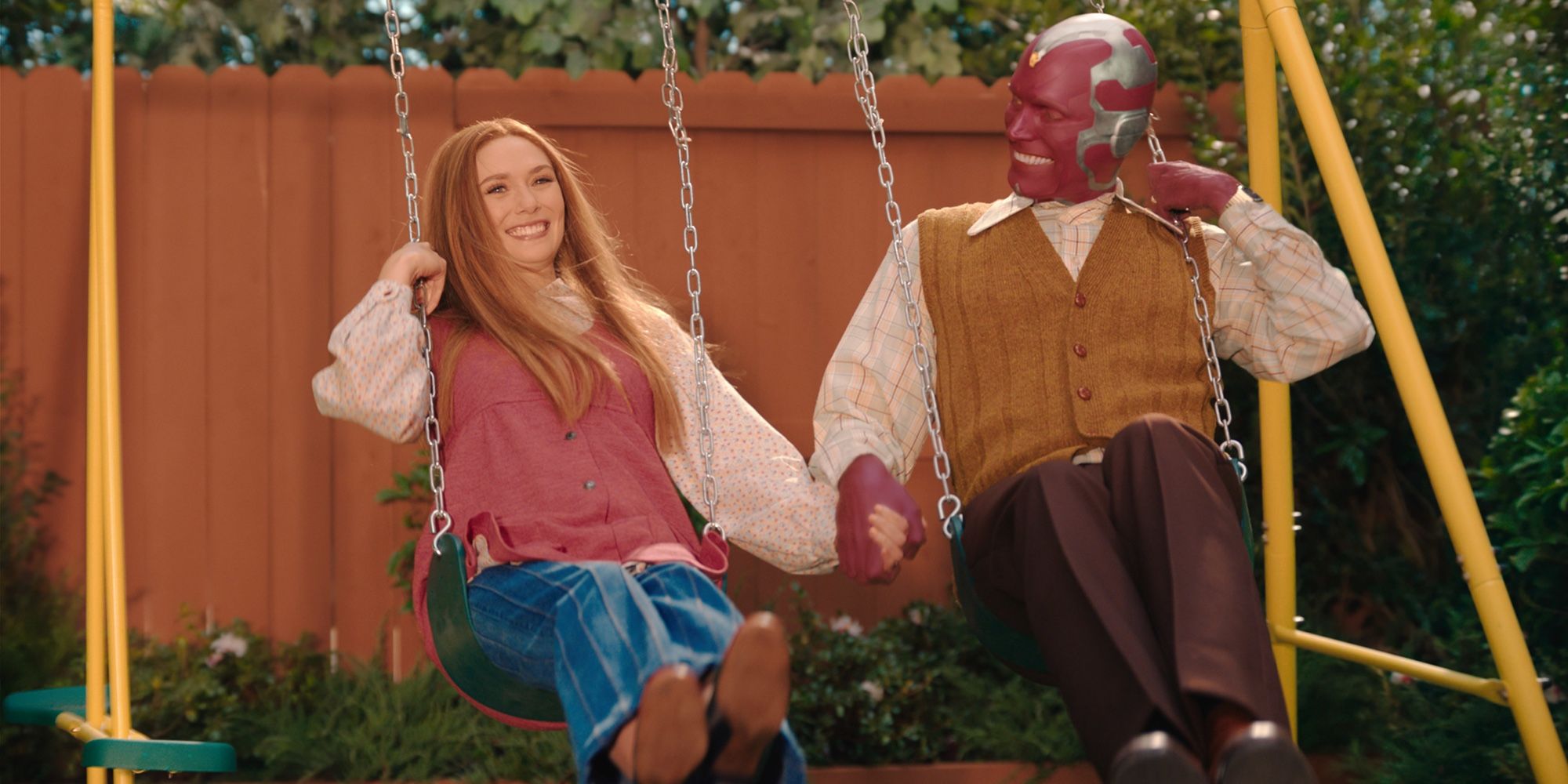 Holland's assertion that WandaVision's weekly release schedule has been helpful is a point which has been argued and contested by viewers since the Disney+ show debuted. In the era of Netflix, where audiences have grown fond of binging a new series all at once, WandaVision's weekly installments have been frustrating for some. Still, given the number of revelations and character moments that are packed into what has been relatively short episodes, it's likely the attention paid to WandaVision would have dissipated if it were to follow Netflix's model for releasing shows. As noted by Holland, part of the fun is having the space and the distance to wonder about where the story will go next. Stranger Things, a Netflix title, is an instructive counterexample. Similarly fueled by plot twists and turns, discussions around the show tend to decline gradually after a few weeks of a new season's debut.
On a separate front, and unrelated to its weekly drops, WandaVision was a relative risk for Marvel in terms of how it diverges from the formula established since Iron Man debuted in 2oo8. While it's fair to criticize the series for not committing to the potential strangeness of its sitcom homages nearly enough, or the fact that it hasn't explored Wanda's trauma as deeply as it could have, WandaVision nonetheless showed that Marvel could take two unserved characters and energize them through an episodic format. Holland's comments are a reminder that, for all its potential shortcomings, WandaVision easily ranks among Marvel's most exciting projects in years.
Source: Collider