WandaVision Episode 9 Will Answer Which Vision Is The Real One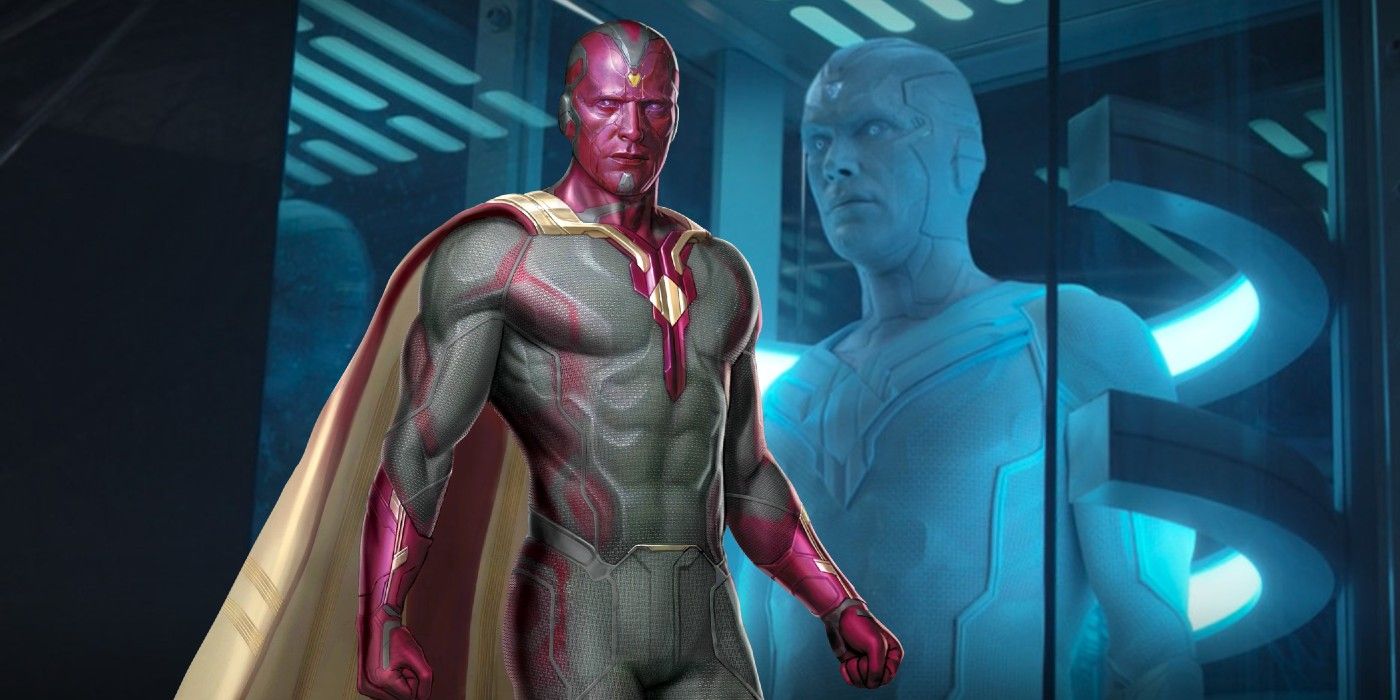 WandaVision's finale will answer who is the real Vision when it airs this week. Vision actor Paul Bettany has teased a significant cameo from an actor he's always longed to work with, and it seems he may have been trolling fans by referring to himself.  WandaVision episode eight, "Previously On…" ended with another mid-credits scene that introduced another new character to the MCU's first television show. Shady S.W.O.R.D. director Tyler Hayward activated White Vision that may or may not be the corpse of the real Vision.
In early WandaVision episodes, it was revealed that Wanda had broken into S.W.O.R.D. headquarters and stolen Vision's corpse in a grief-filled moment before she created the Hex. Episode eight seemed to show the opposite, though. Wanda is seen going to S.W.O.R.D. headquarters to retrieve Vision's corpse so that she can give him a proper burial, but she leaves empty-handed after seeing her former lover's dismembered body in the laboratory. Instead, Wanda travels to Westview and seems to create a new Vision specifically for her sitcom fantasy. Someone is clearly lying here, and  WandaVision's finale will reveal who is telling the truth.
In an interview with Collider, WandaVision director Matt Shakman spoke briefly about the upcoming finale. He said that episode eight was always a pivotal point in Wanda's journey and implied that White Vision was always going to be a part of exploring Wanda's grief. Shakman seems to acknowledge the confusion surrounding the double Visions, and he says that the finale will answer the questions surrounding the appearance of White Vision.
We've introduced a new character at the end of 8 in White Vision — so now you have two Visions on the board. The question of "who is the real Vision?" will play out. So there's a lot to come.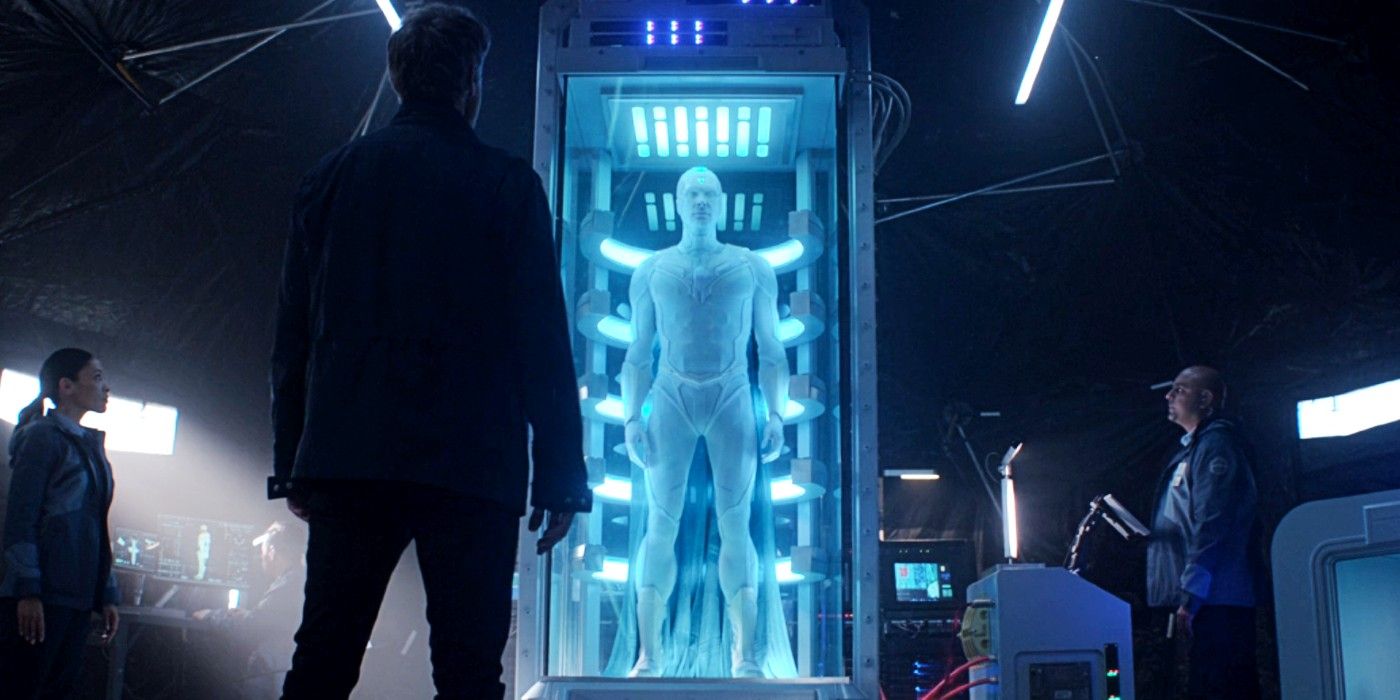 White Vision's introduction certainly seems to open up a massive plot hole. While Wanda appears to create a new Vision out of thin air at the end of episode eight, the move also raised questions about whether or not the version of Vision fans have seen in WandaVision is from the Multiverse. The finale will have a lot of ground to cover – not only does Wanda have to face off against Agatha Harkness to save Billy and Tommy, but all of Westview seems to be at stake with Hayward looking to infiltrate the Hex to steal whoever this new Vision is.
This battle between the two Visions will likely lead to even more grief for Wanda. The Hex can't last forever, and Wanda may have to contend with losing the Vision she's come to love throughout the series. However, when she realizes that White Vision is just an emotionless version of the original, her pain will only be heightened further. This will lead directly into Wanda's state of mind when WandaVision ends, and she next appears in Doctor Strange in the Multiverse of Madness. Unfortunately, it's looking more and more likely that the titular madness is referring to Wanda herself.
Source: Collider