WandaVision Episode 8 Poster Shows Both Sides Of Wanda & Vision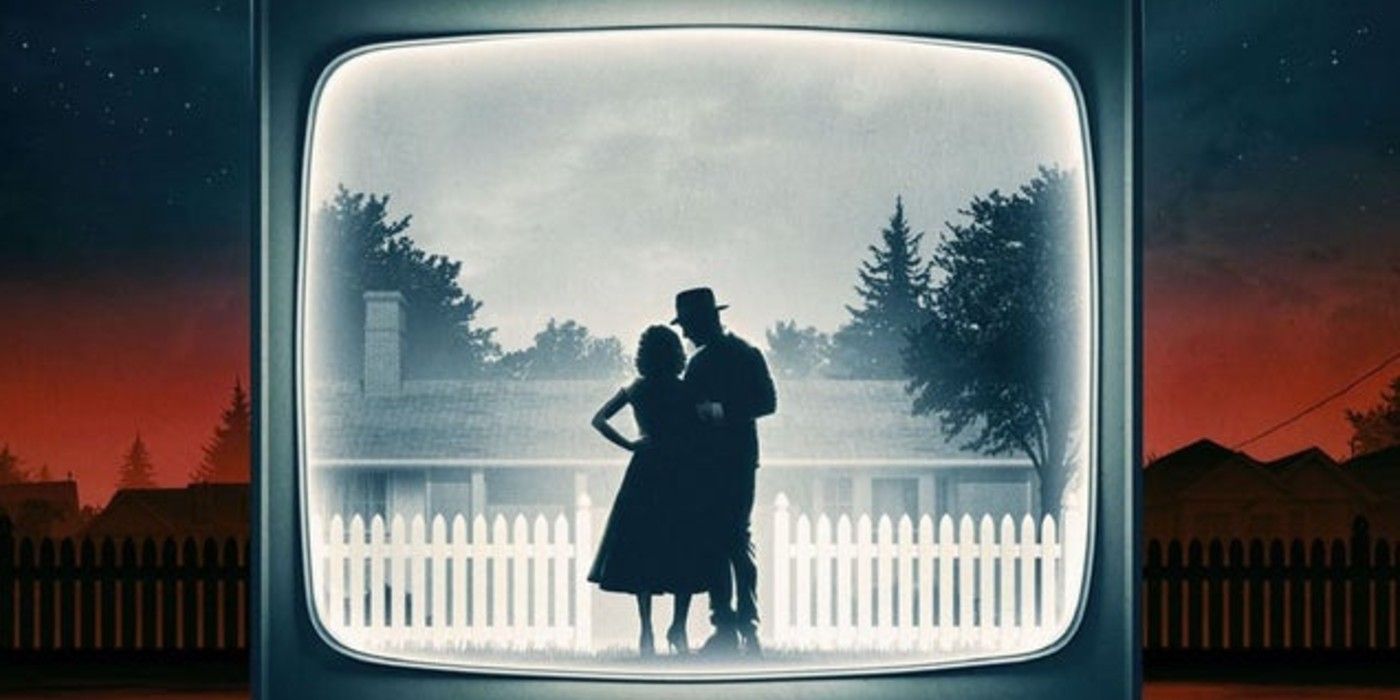 A New WandaVision poster has been released ahead of its penultimate outing's premiere. Marvel Studios' inaugural show for Disney+ is in its final stretch and with episode 8's impending debut, many are looking forward to what's next for the show's titular couple. This is especially true considering what happened in last week's offering titled "Breaking The Fourth Wall" which revealed that Agnes, aka Agatha Harkness, has been manipulating the events in Westview all along.
After the confirmation, the episode frustratingly ended, keeping viewers on the edge of their seats since then. Despite the reveal, there are still a lot of questions that need answering. While the general assumption has been that Agnes is the main villain of WandaVision, it's still unclear what her motivations are for manipulating Wanda. It's possible that there's a third entity at play here that's just waiting to be uncovered. Agnes may have been the scene-stealer of WandaVision episode 7, partly because of the hit song "Agatha All Along," but Marvel Studios' latest marketing material is all about Wanda and Vision.
Created by Matt Ferguson, the new poster, which was created for Disney+ UK and Marvel UK, highlights the titular couple's dual personalities. The WandaVision graphic features their Westview home inside an old-school television set while their reflection sees them for their true superhero identities. Check out the image below:
Looking at the image, Wanda and Vision are seemingly wearing their '50s costume — an era that was tackled in the show's premiere and was inspired by the sitcom I Love Lucy. On the flipside are them in their comic book superhero costume which was featured in episode 6, "All-New Halloween Spooktacular." These aren't their MCU battle costumes but, still, the new WandaVision poster emphasizes the double life they've been living in Westview not long after the events of Avengers: Endgame.
For its first seven episodes, WandaVision's storytelling has tackled each decade since the '50s, except the '90s. Now that it's essentially all caught up with the latest episode mining inspiration from Modern Family and The Office, it's curious what else they have left up their sleeves for the show's final outings. There was a promise that toward the end, it will be more familiar MCU fare, which could mean that a big battle is coming. Other than that, however, Paul Bettany has also repeatedly teased another surprise cameo — someone that hasn't been spoiled, unlike Evan Peters' Pietro. While the actor won't drop any more clues, he did say that he's been wanting to work with the actor for his whole life.
Source: Matt Ferguson