Valheim Cliffside Base Build Puts Other Players' Homes To Shame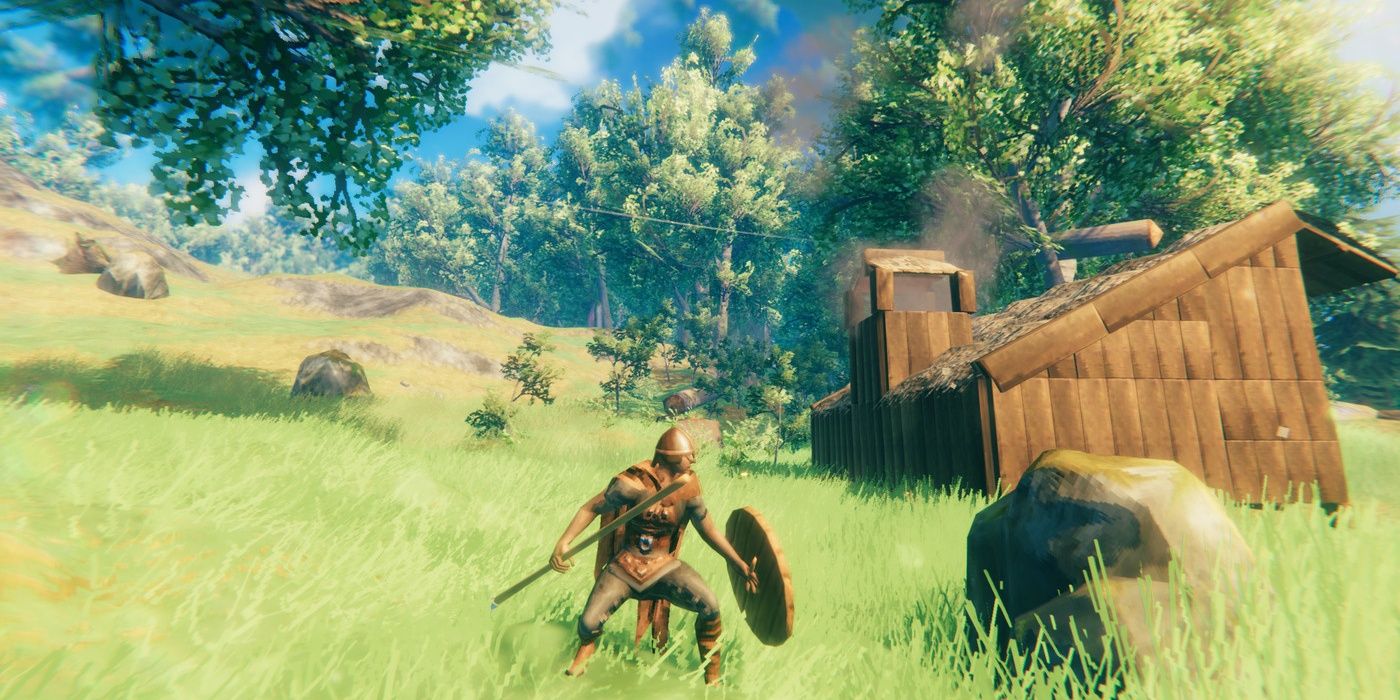 One Valheim player recently shared a clip of their intricately designed cliffside base, a build so impressive that others may want to take note of the stunning details. Though the survival title tasks players with braving the 10th Norse realm's harsh elements and defeating the most formidable of mythical beasts, much of the online hype seems to revolve around Valheim's robust base-building mechanics.
And those who dive into the depths of the exploration-based experience aren't merely crafting roads, log cabins, and tools. Many a player has dedicated untold amounts of time to recreating some of pop culture's most iconic locales. For instance, one gamer recently constructed High Hrothgar, the monastery situated atop the Seven Thousand Steps in The Elder Scrolls V: Skyrim. The build in question even featured a rather detailed interior design, complete with high ceilings and wall decorations where necessary. Yet another took it upon themselves to bring a bit of Star Wars to the world of Valheim, building a wooden version of the Millennium Falcon in-game. Make no mistake, though, completely original base designs have proven impressive, as well.
On Reddit, a user named Fyxate shared footage of their cliffside base. The user noted that what's shown is only a work-in-progress, but the build itself warrants plenty of praise. A long pathway made out of steps winds around the rock face upon which the player laid their base's foundations. The front of the build is ornate, with large logs of wood sticking out for an incredibly creative design. Fyxate's interior design work demands just as much applause, with its open floor plan that looks fit for a Norse king. In some respects, this build seems to have been modeled after a more modern interpretation of a Viking longhouse.
Undoubtedly, the above now counts among the best house design ideas in Valheim. How players will continue to top themselves and fellow users remains to be seen, but someone will likely share something just as impressive in the very near future, especially considering the survival game's unceasing popularity.
Developer Iron Gate launched Valheim in Steam Early Access approximately one month ago. Within a week of release, it managed to move a staggering one million units. Since then, it's sold another three million copies in its Early Access phase, bringing Valheim's total sales to four million as of the last Steam Charts count.
Valheim is playable now on PC via Steam Early Access.
Source: Fyxate