Unexpected: What Happened To Hailey Tomlinson After Season 3 Of TLC Show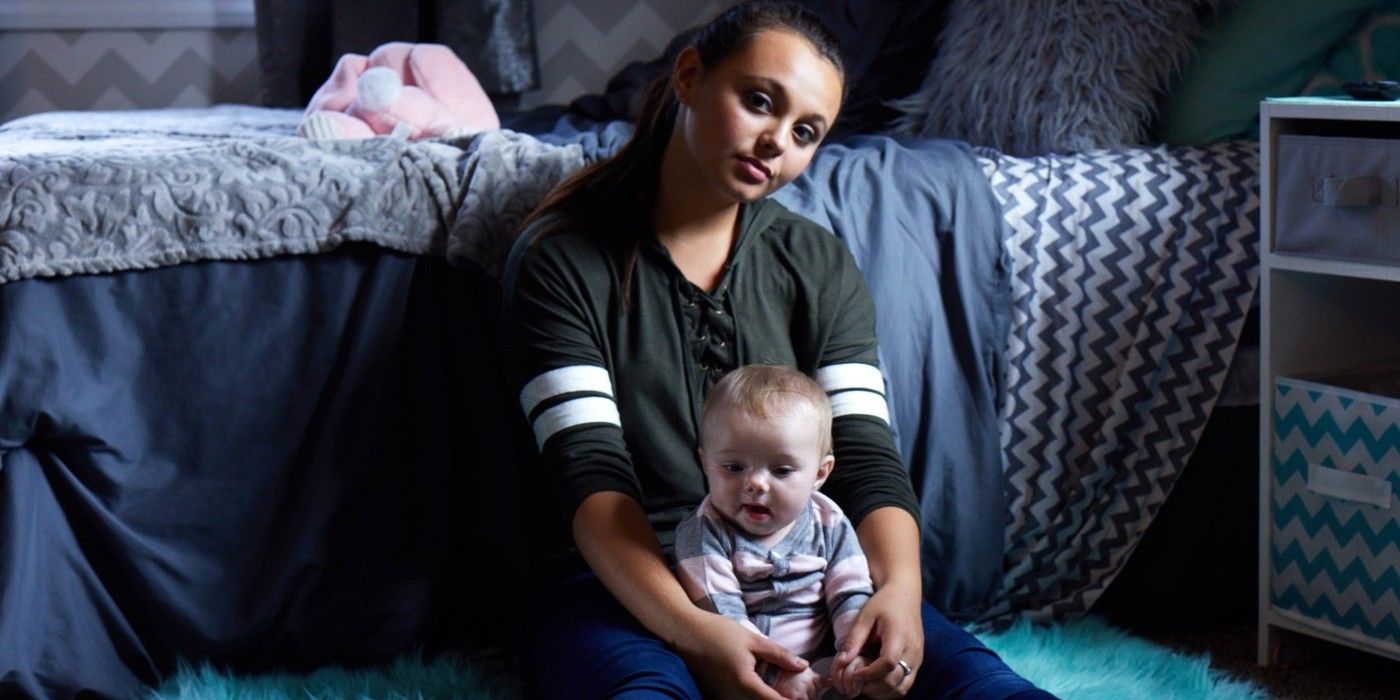 Cast members from TLC's teen parent reality series Unexpected are always dropping dramatic bombs of some kind. From Mckayla Adkins' surprise second pregnancy with Caelan Morrison to "insincere" Max Schenzel's arrests and drug addiction, the show is not for the faint of heart. Surprises are waiting around every corner. However, no surprise has been bigger than the one that shocked Hailey Tomlinson during the season 3 Tell All.
Throughout season 3, Hailey and her mother were always kind (maybe too kind) to the father of Hailey's baby girl, Matthew Blevins. As for Matthew, the controversial teen parent started flirtatiously texting with Hailey's best friend, Hailey "Hailey Two" Tilford, while Hailey One was expecting. He eventually broke things off with Hailey Tomlinson and began officially dating Hailey Tilford. Then, at the Tell All, after Matthew wildly disrespected host Ananda Lewis, he and "Hailey Two" broke the news that "Hailey Two" was eight weeks pregnant with Matthew's baby.
Hailey Tomlinson was deeply hurt by Matthew and Hailey Two's betrayal. However, in the end, it seems like things have worked out for the young mother, despite her unusual relationship timeline. Matthew was revealed to be exactly who Tomlinson's mother thought he was because he broke things off with "Hailey Two" and left her to care for their son, Levi. He's done the same thing to Hailey Tomlinson and their daughter, Kinsley. See Hailey Tomlinson below:
Hailey Tomlinson's new boyfriend is Darren and he started showing up on the Unexpected alum's Instagram in September 2020. Though little is known about Darren, and the couple's only been together for a couple of months, Hailey says he treats her well and loves Kinsley as if she were his own. He is her "boyfriend and best friend all in one." She seems incredibly happy to have this new partner in her life. and she posted a cute picture of them together in January, with the caption, "So in love with you."
It's not just Hailey's love life that's going well. Her relationship with "Hailey Two" is also on the mend. The two women bonded over their similar experiences with Matthew Blevins. Though they don't seem to be best friends just yet, they are outwardly supportive of each other. After all, their babies are half-siblings.
Hailey experienced a betrayal so shocking that it sent the other season 3 teen moms out of the green room and onto the Tell All stage. They went on the stage to hug her supportively. Now, she's in a happy relationship and mending fences with "Hailey Two." As for whether or not she's going to have more children, the Unexpected star does want to get pregnant again, but not for a long time.