Twisted Metal TV Show Officially Moving Forward With Deadpool Writers Attached
Sony's Twisted Metal TV Show is officially moving forward with Deadpool writers attached. Released in 1995 on the venerable PlayStation console, Twisted Metal mashed up demolition derby-style vehicular mayhem with elements of Mad Max post-apocalyptic action to create a truly twisted and fun (if not particularly cerebral) experience for gamers.
Given the games' clear debt to action movies like the Mad Max series as well as comic books like Ghost Rider, it should be no surprise that in 2012 Sony pursued the possibility of making a Twisted Metal movie, and even had Crank co-director Brian Taylor on board to helm. Sony ultimately elected to pass on making the movie however, as Taylor himself confirmed in 2017. But it was reported recently that Twisted Metal is getting another chance as a TV show, with Will Arnett rumored to be taking on a voiceover role as Sweet Tooth, the killer clown character who became the game series' mascot.
After initial reports about a Twisted Metal show from Sony got the games' fans excited, Variety now reports that the live action series is officially going ahead with Deadpool scribes Rhett Reese and Paul Wernick onboard to executive produce. Cobra Kai writer Michael Jonathan Smith is also on-board as writer and executive producer. The aforementioned Arnett is credited as executive producer as well though there's no confirmation that he will in fact be taking on extra duties by voicing the character of Sweet Tooth (though Arnett's famous deep growl would be ideal for the psychotic clown character).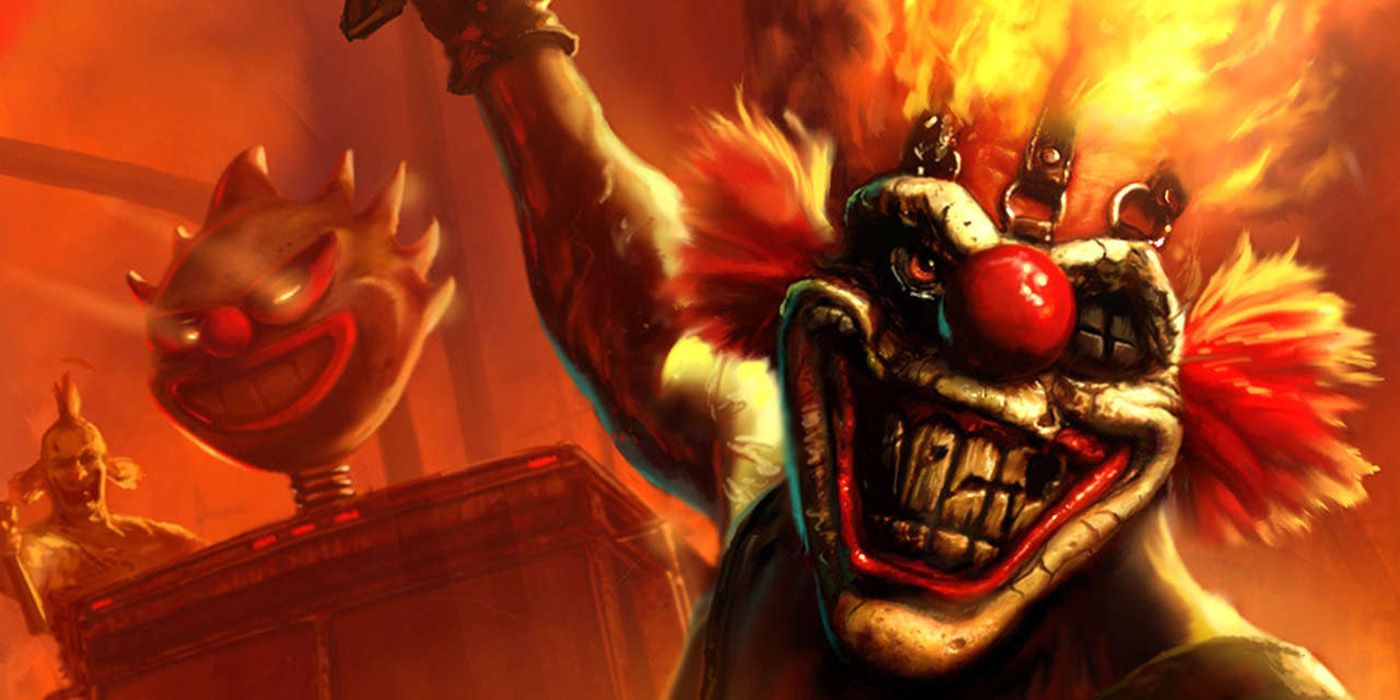 Reese and Wernick of course are best known for their writing work on the Deadpool franchise as well as the Zombieland films, works that showed off their ability to bring a darkly comedic flavor to genre-based material. Indeed the two scribes' sensibilities would seem to mesh well with the world of Twisted Metal, which features numerous outrageous characters and settings that could easily be plucked from the world of Zombieland. The Twisted Metal TV show's story reportedly follows a "motor mouthed outsider" who is given the task of delivering a package across a post-apocalyptic wasteland, with the promise of a reward. He is joined in his mission by a "trigger happy car thief" as they face characters based on the demolition derby competitors from the Twisted Metal games, including Sweet Tooth himself.
Indeed this plot description illustrates how the TV show will deviate from the games, as it seemingly will do away with the death-derby tournament premise players have been familiar with since the old PlayStation days. On the one hand this may perturb those who wish the movie the recreate the original Twisted Metal experience in all its details. On the other hand, it can be argued that the tournament-based layout of the game isn't nearly as important as the characters and the world, and of course the pure insane spectacle of tricked-out Mad Max vehicles racing through wasteland environments with reckless abandon, indiscriminately firing a variety of deadly projectiles at each other.
Source: Variety