Trailer Park Boys: Every Trailer Park Supervisor (& Assistant Supervisor), Ranked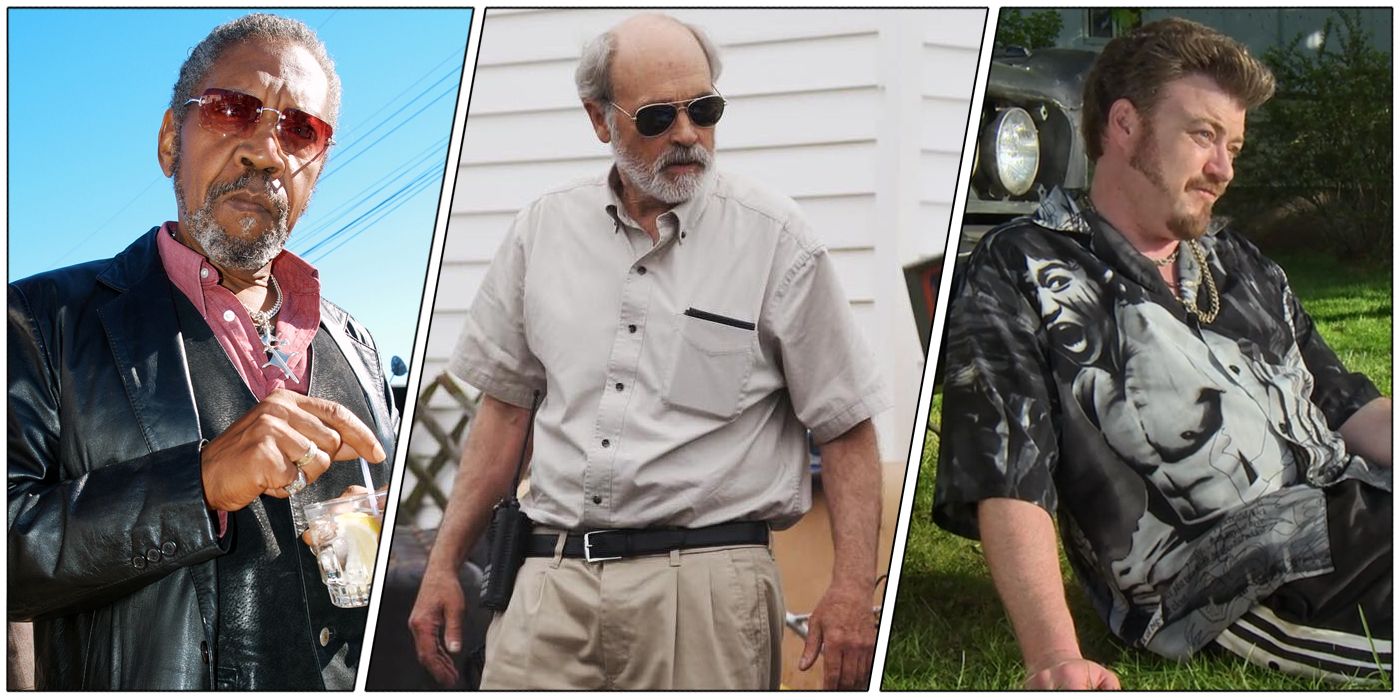 The Sunnyvale Trailer Park that appears in Netflix's hit Trailer Park Boys franchise has seen some rough days over the years as it was locked in the ongoing war between the Boys (Ricky, Julian and Bubbles) and Jim Lahey and Randy, who attempt to keep order in Sunnyvale as the Trailer Park (and Assistant Trailer Park) Supervisors.
Of course, those highly valued park positions switch roles as often as the Boys go to jail, and each new Trailer Park Supervisor (and Assistant Trailer Park Supervisor) have brought their own skills or troubles to the job over the years, which we'll take a closer look at as we explore the best Sunnyvale Trailer Park supervisors.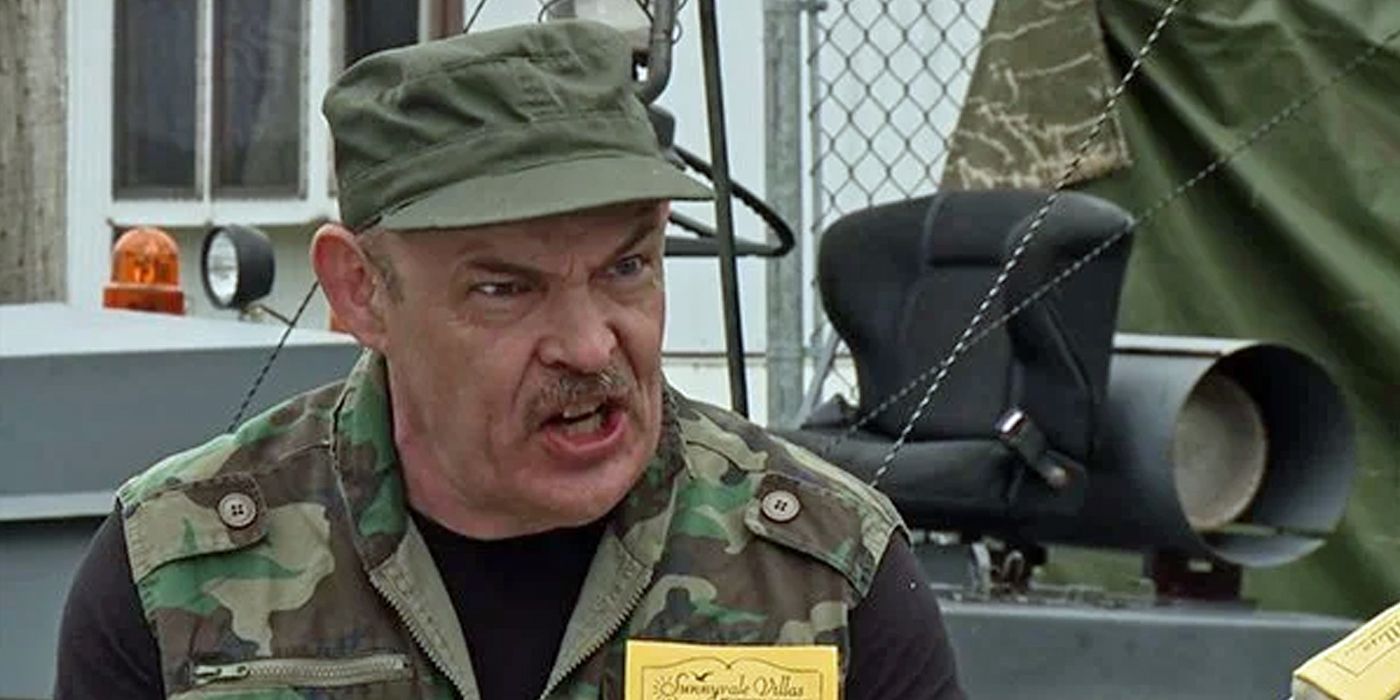 While the man who became known as Private Dancer never actually earned either title of supervisor at Sunnyvale, Leslie Dancer (Daniel Lillford) was brought on as the head of security during the ninth season, and he attempted to enforce increasingly strict rules in an attempt to keep Ricky out of the park.
However, while he claimed to be a Colonel it was revealed he only achieved the rank of Private, leading to his authority-reducing nickname. Dancer did go off the rails like most trailer park supervisors and attempted to kill the Boys and destroy Julian's bar, so he belongs here with the rest of them.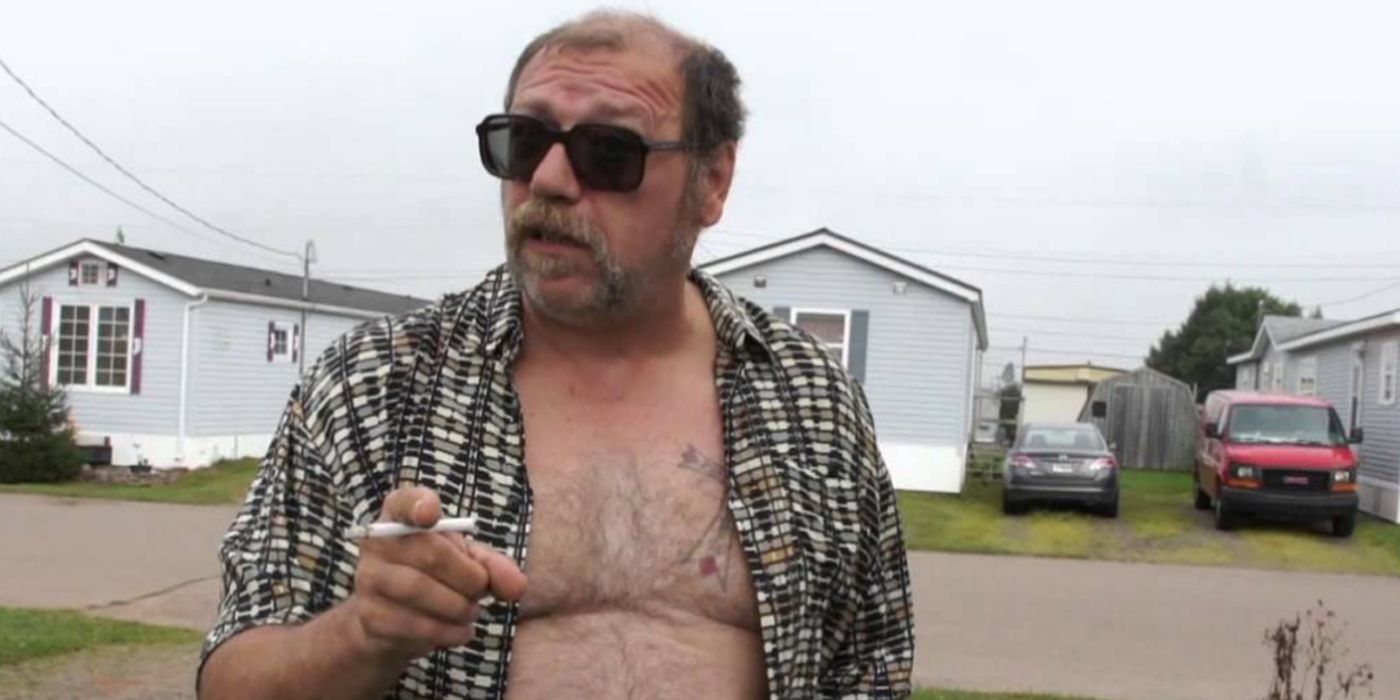 Sam Losco earned a number of nicknames during his time on Trailer Park Boys, from Samsquanch to Caveman to the Denture King, though he was almost also the Trailer Park Supervisor after he ran against Jim Lahey during the second season's election, which was one of the only democratic examples of supervisor election in the series.
Losco is almost universally hated around the park, though he was close to winning the election due to a recent bad spell from Mr. Lahey, though he blew the televised debate after the Boys dosed him with magic mushrooms and lost the election.
The eighth season introduced a new Assistant Trailer Park Supervisor named Donald, who was played by SwearNet: The Movie's Leigh MacInnis and worked under Randy after Mr. Lahey's retirement.
However, Donald's time in the position was very short-lived and he became a recurring character along with his twin sister Donna, who was really just another of Don's personalities. This Don is not to be confused with the unseen but frequently heard Donny (voiced by Mike Smith), who can be heard yelling in the park when things get a little too crazy.