Tom & Jerry Voice Cast Guide: What The Actors Look Like In Real Life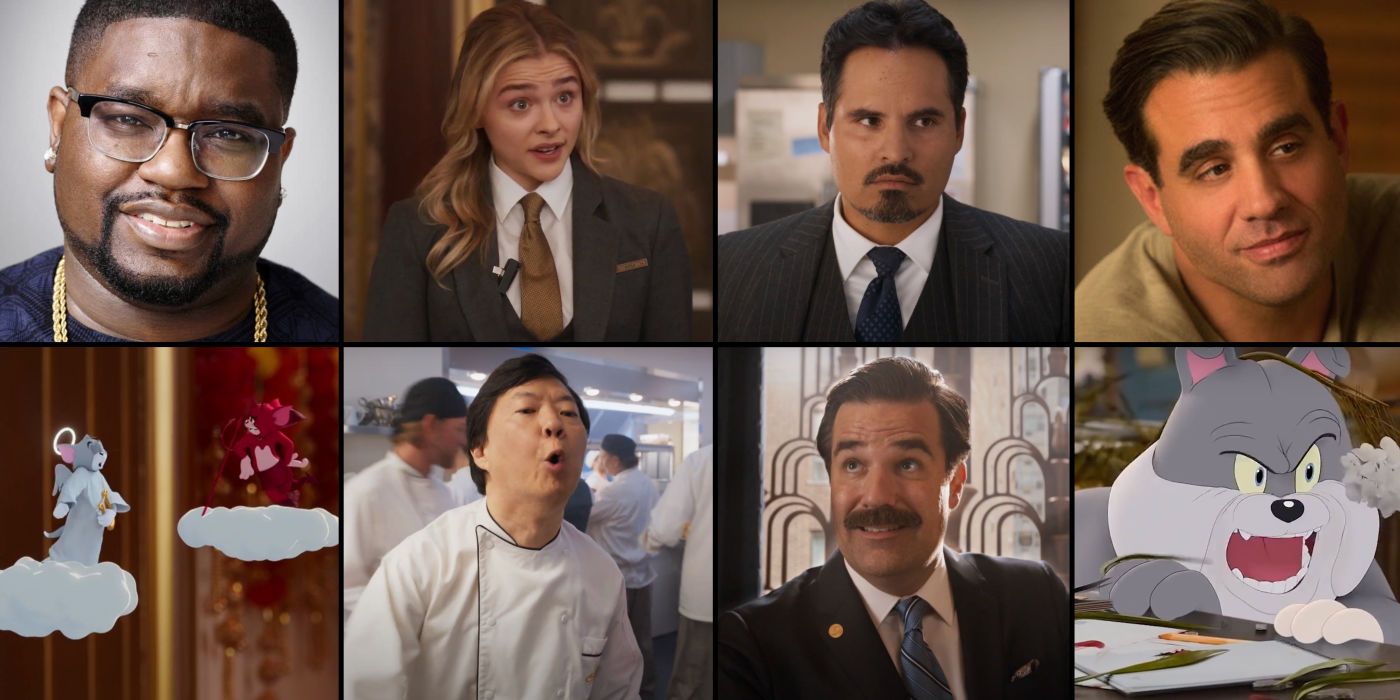 The Tom & Jerry cast is only about the voice actors, and it certainly helps to have people like Michael Pena and Chloe Grace Moretz taking lead of the live-action bits. Based on the iconic Hanna-Barbera characters, the 2021 Tom & Jerry movie features a mixture of animation and live-action comedy.
In Tom & Jerry, Kayla Forester (Moretz) loses her job and fraudulently lands a wedding planner position at New York City's Royal Gate Hotel. While organizing a high-profile wedding for New York's favorite couple, she hires the cat Tom – a hotel employee – to track down a pesky mouse named Jerry. With all eyes on Kayla, she tries desperately to keep her secret while fending off various threats.
Related: The Most Anticipated Movies of 2021
Moretz is the primary star of Tom & Jerry; however streamers, will recognize the supporting players from mainstream TV and cinema. Saturday Night Live's Colin Jost has a prominent role has Ben, and Pallavi Sharda receives a big opportunity to connect with a global audience as Preeta.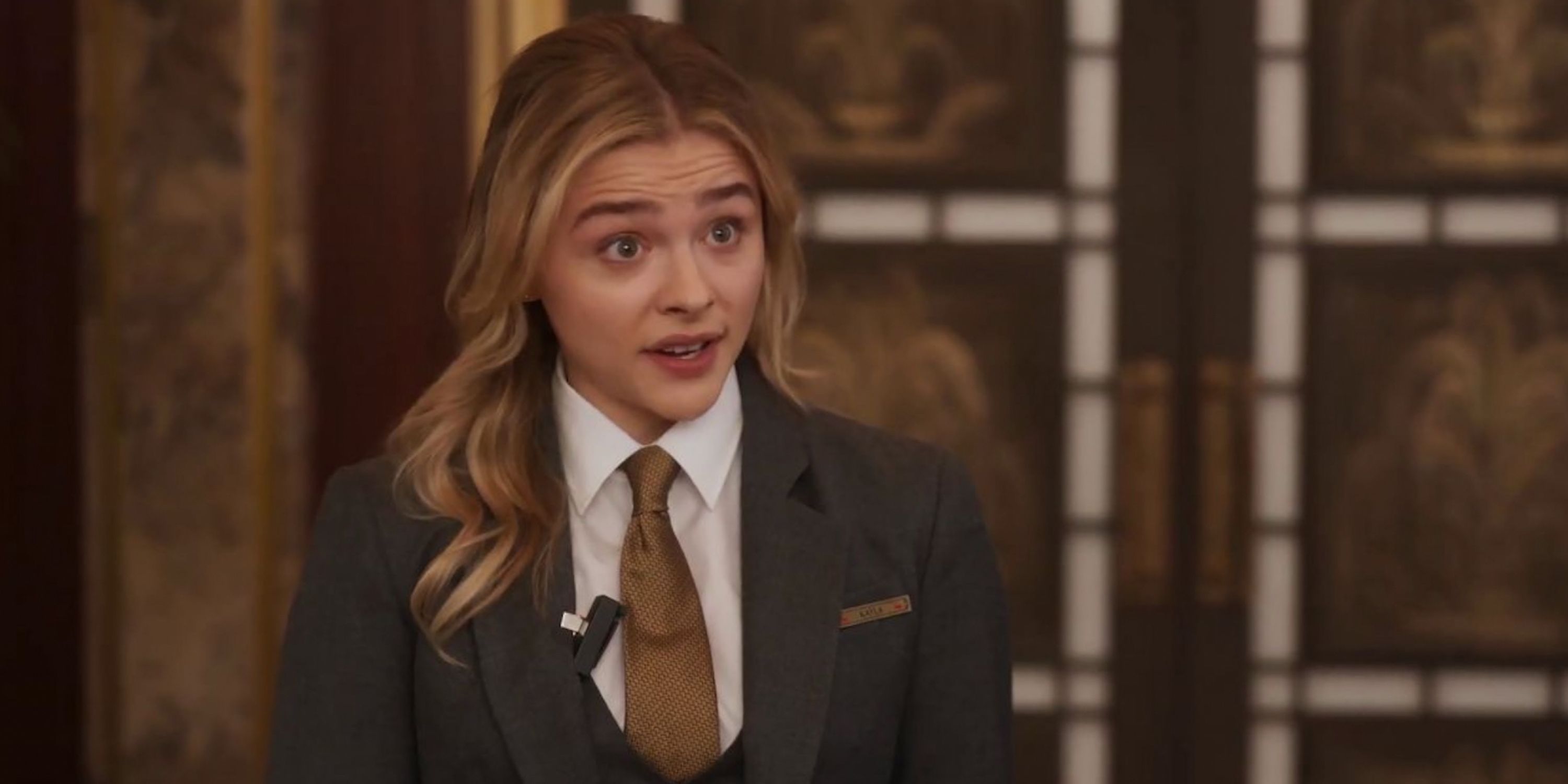 Chloë Grace Moretz stars as Kayla, a New York City woman who loses her job and steals a resume at the Royal Gate Hotel. She attempts to locate Jerry during the weekend of a high society event, and wants to make sure the mouse can co-exist with Tom. Moretz starred as Mindy Macready/Hit-Girl in the Kick-Ass franchise and headlined Martin Scorsese's Hugo as Isabelle. In recent years, she appeared as Patricia in Suspiria, Frances McCullen in Greta, and Maude Garrett in Shadow of the Cloud.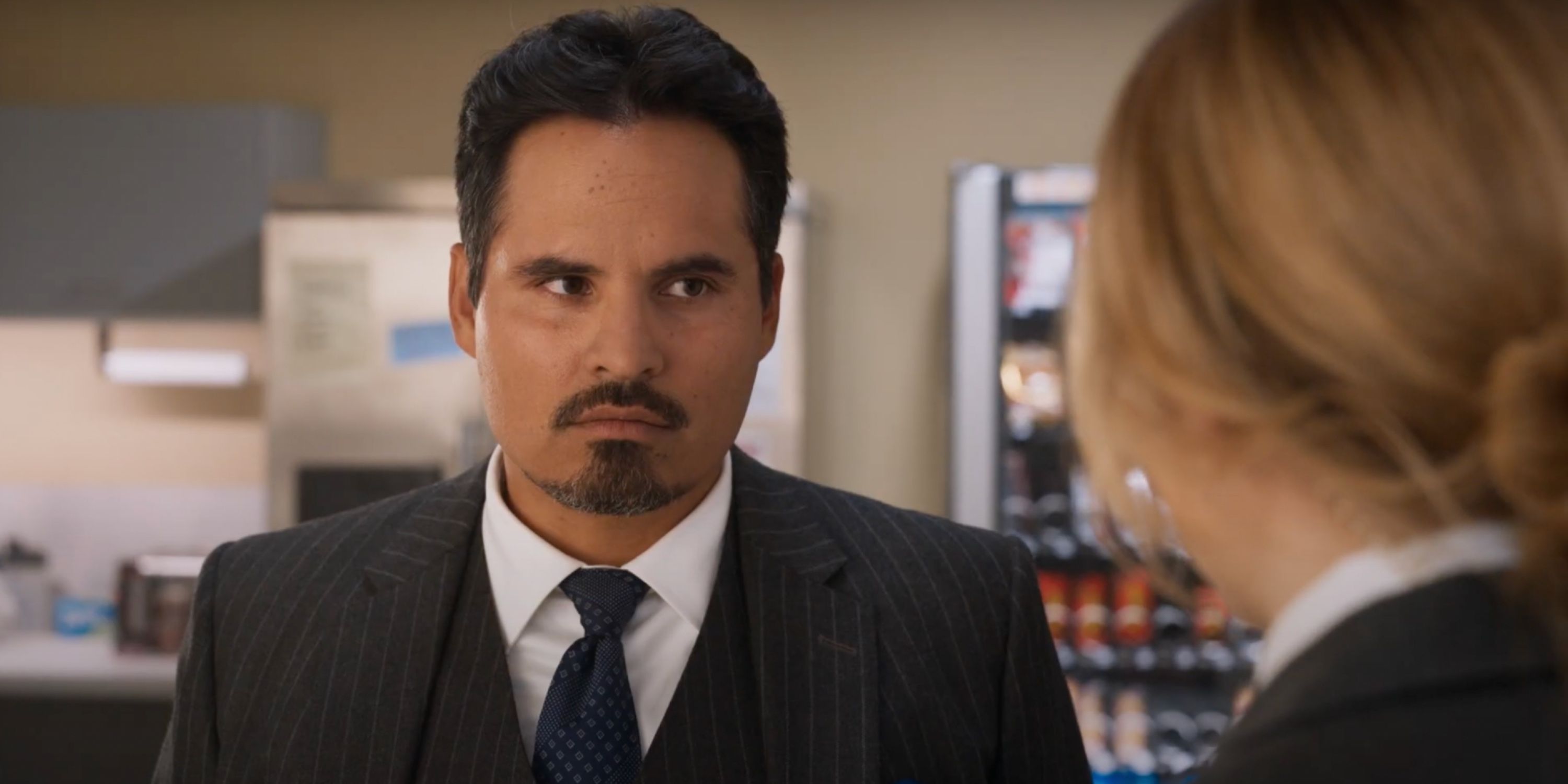 Michael Peña co-stars as Terence Mendoza, the events manager at the Royal Gate Hotel. He's a proud Cornell graduate who doesn't fully understand pop culture, and also believes that Kayla is just an unmotivated millennial. Peña portrayed Paco Hernandez in American Hustle, Mike Zavala in End of Watch, and Luis in the MCU's Ant-Man films. He also appeared as Cole in Dora and the Lost City of Gold and Kiki Camarena in Narcos: Mexico.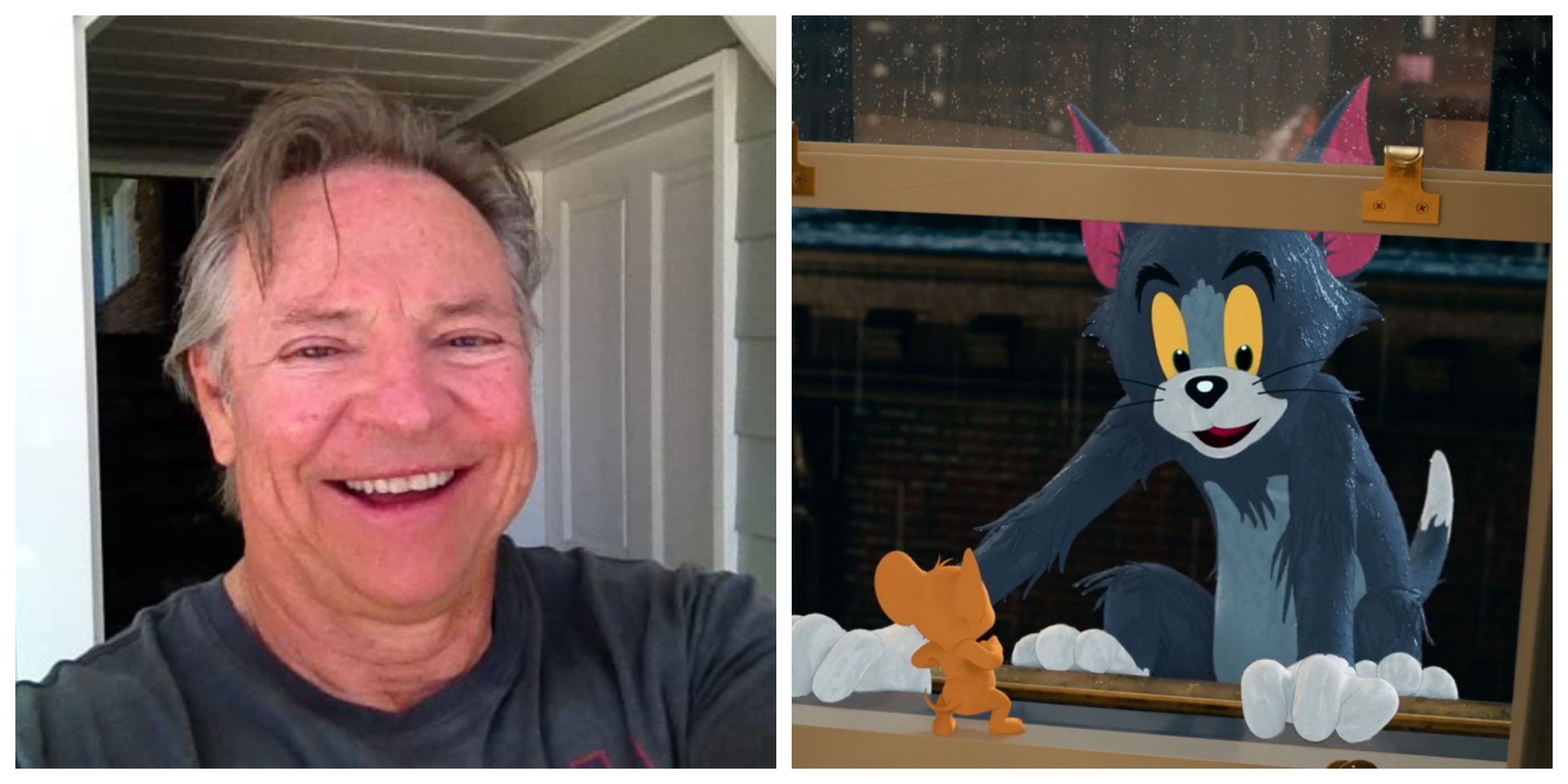 Frank Welker voices Tom, a famous singer who is scheduled to open for John Legend at Madison Square Garden. While staying at the Royal Gate Hotel, he's bothered by his rival named Jerry. Welker is an iconic voice actor who is best known for portraying Fred Jones in the Scooby-Doo franchise. He also voiced Shao Kahn in Mortal Kombat, Shockwave in Transformers: Dark of the Moon, and Megatron in Transformers: The Last Knight.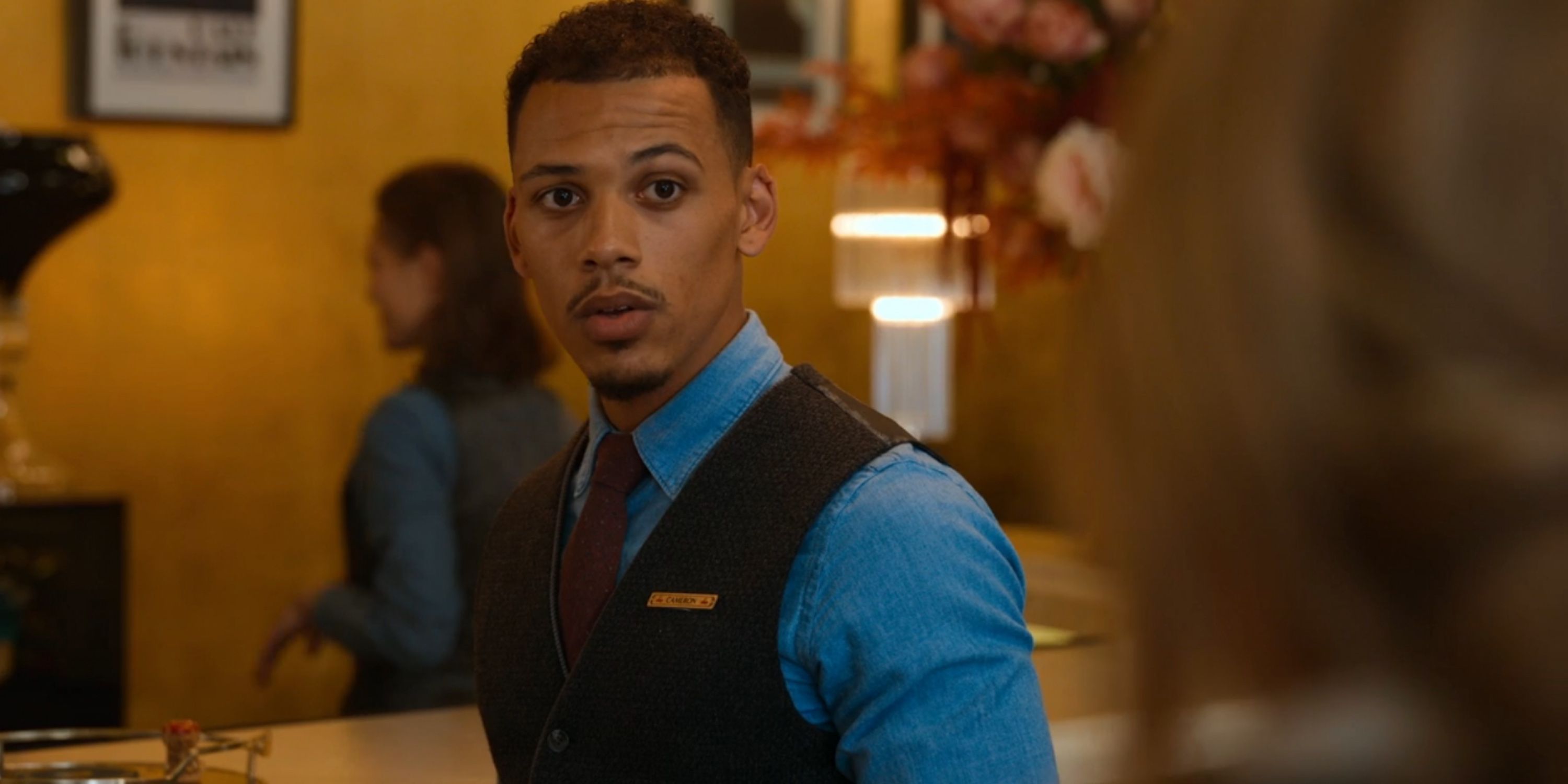 Jordan Bolger portrays Cameron, the bartender at the Royal Gate Hotel who wears Air Jordan 5 sneakers. He befriends Kayla but doesn't realize she's not a hotel employee. Bolger portrayed Isiah Jesus in Peaky Blinders and Miles Ezekiel Shaw in The 100. He also appeared as Shinobi in David Makes Man.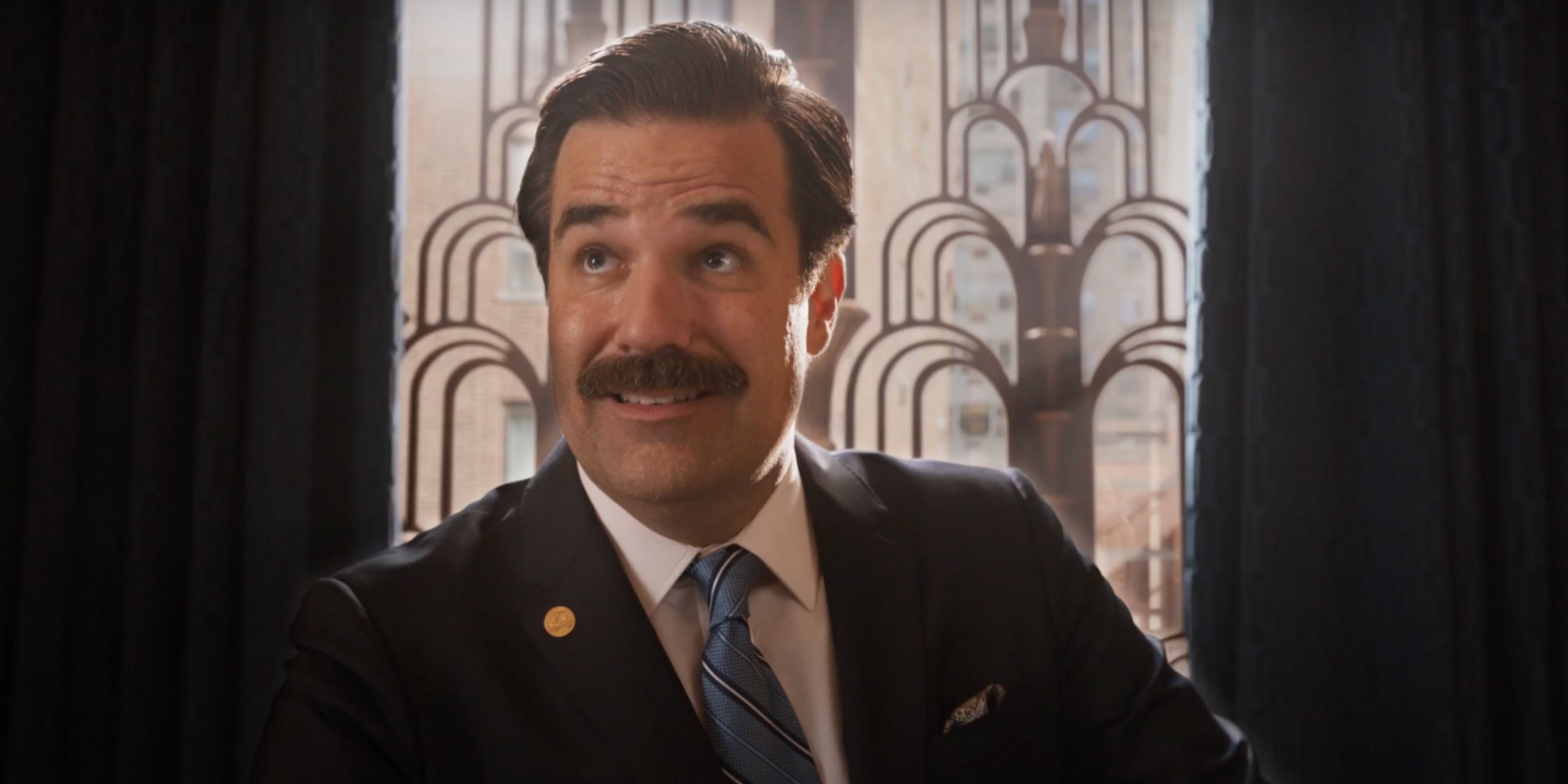 Rob Delaney appears as Mr. DuBros, the general manager at the Royal Gate Hotel. He speaks passive-aggressively in a deadpan style. A popular stand-up comedian, Delaney starred as Rob Norris in Catastrophe and portrayed Peter in Deadpool 2. He also appeared as Agent Loeb in Fast & Furious Presents: Hobbs & Shaw and Gil Norman in the 2019 movie Bombshell.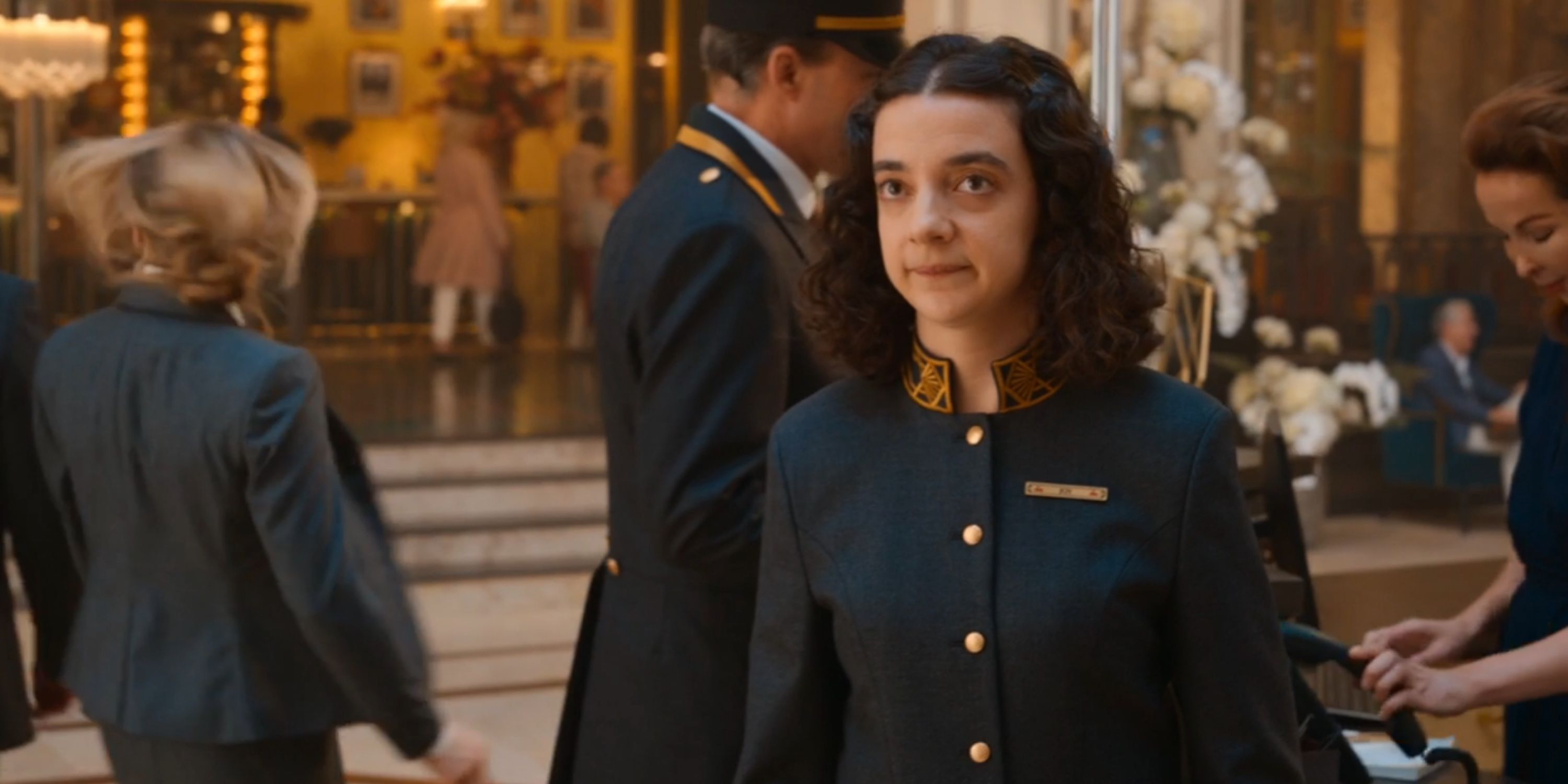 Patsy Ferran portrays Joy, the bell girl at the Royal Gate Hotel. She helps Kayla track down Jerry and tends to ramble on when discussing her interests. Ferran portrayed Robyn in God's Own Country and Mercy in Jamestown. She recently appeared as Sister Blanche in Black Narcissus.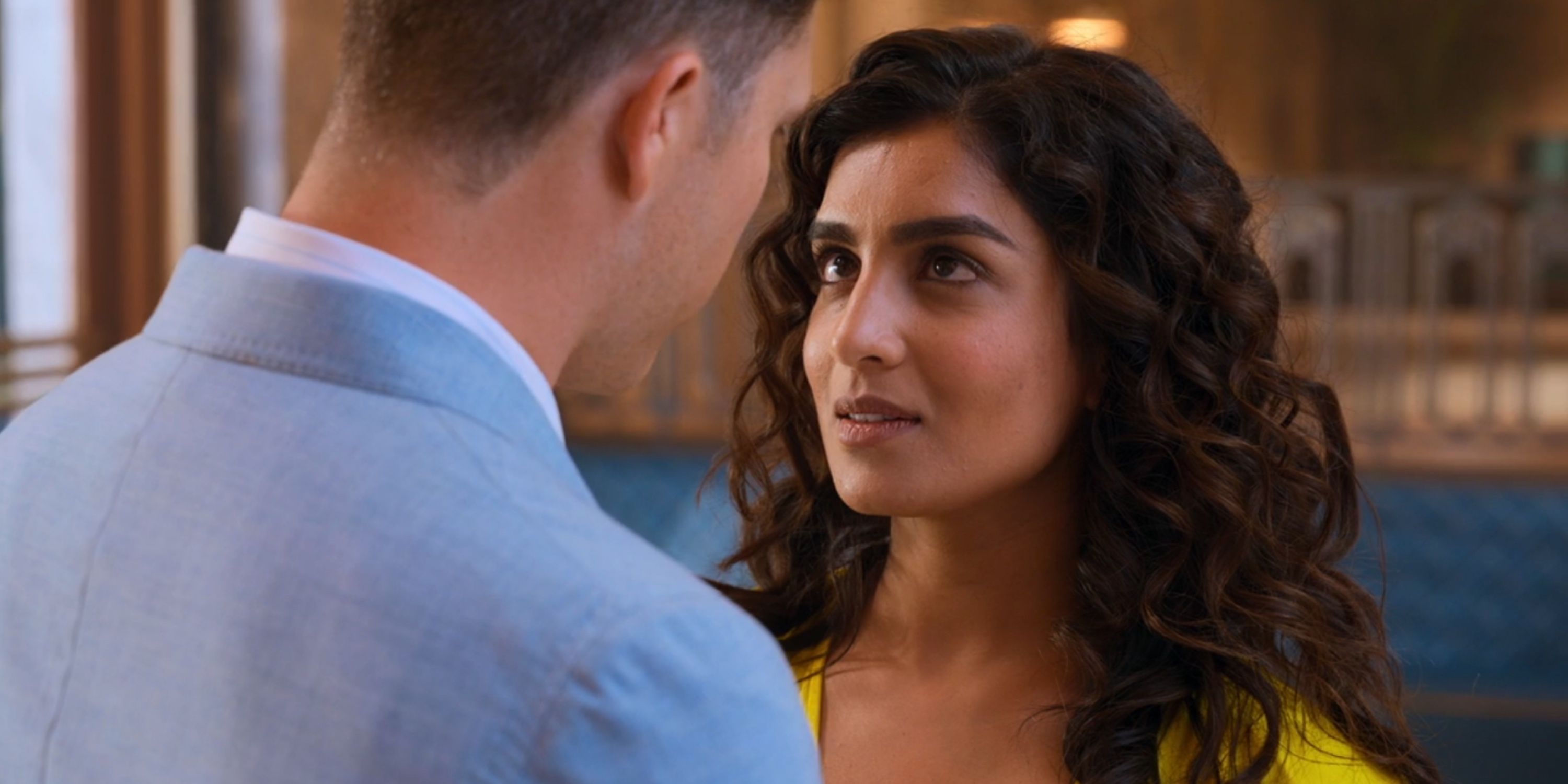 Pallavi Sharda appears as Preeta, a high society New Yorker who visits the Royal Gate Hotel for her wedding party. She ends up losing her ring and enlists Kayla for help. Sharda portrayed Prama in Lion and Chandrika in Beecham House. She most recently appeared as Maddie in Retrograde.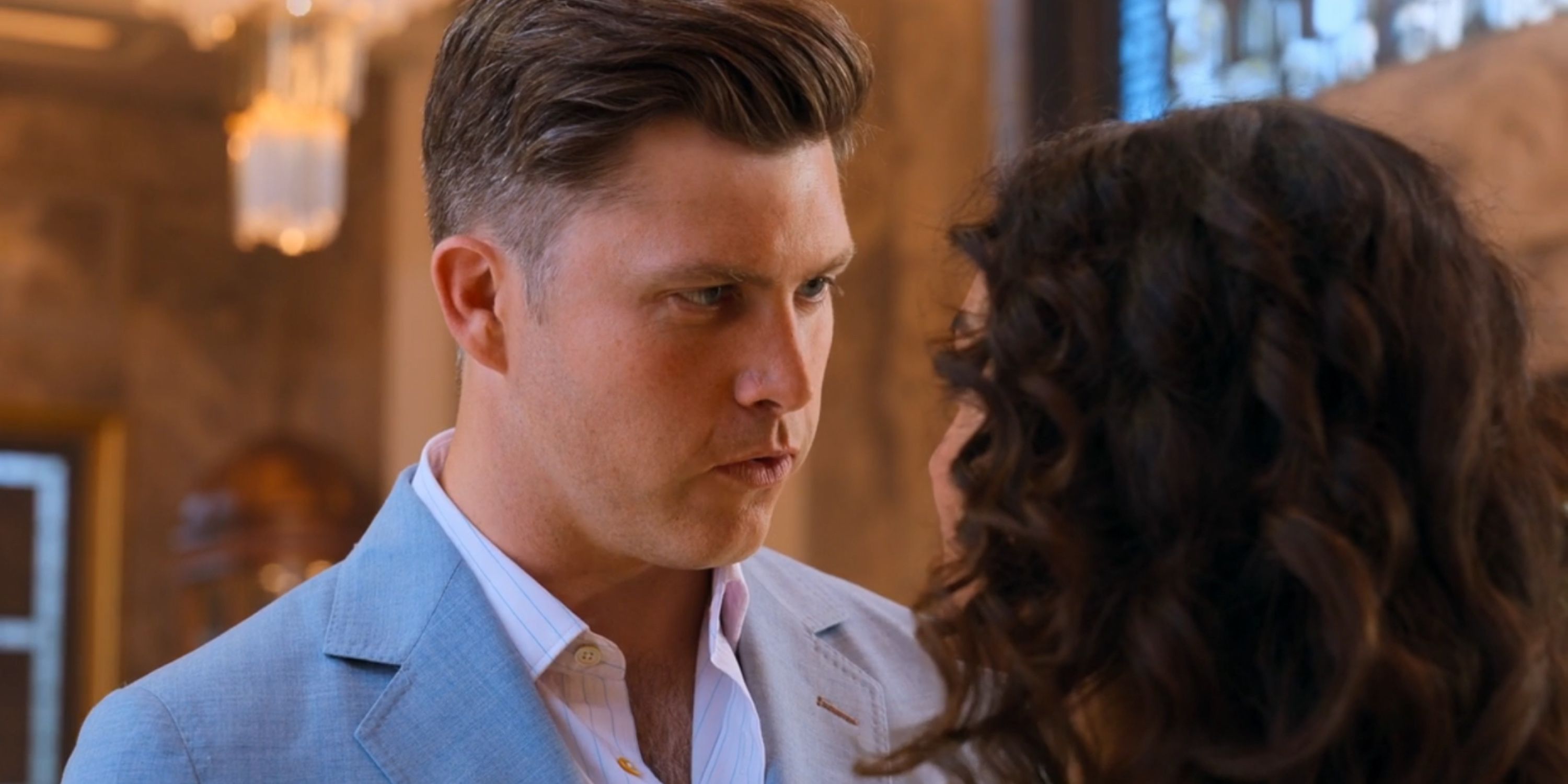 Colin Jost portrays Ben, Preeta's high society boyfriend. He flippantly jokes about his white-collar crimes and represents a typical coastal elite. Jost is best known as the co-host of Weekend Update on Saturday Night Live. He also portrayed Officer Greg in Staten Island Summer and Pau in How to Be Single.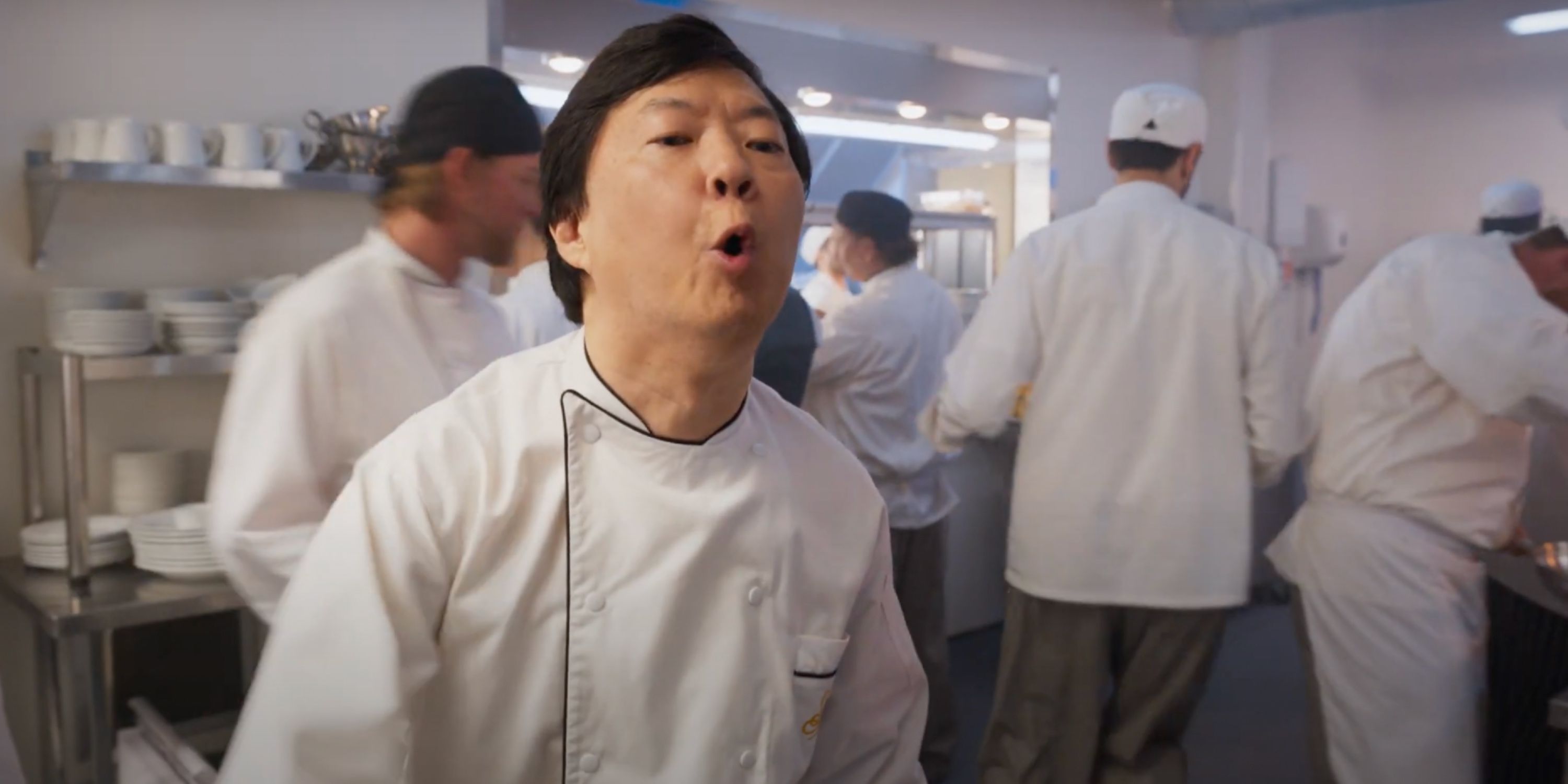 Ken Jeong portrays Jackie, a chef at the Royal Gate Hotel with an angry streak. Jeong delivered a breakthrough performance as Mr. Chow in The Hangover, and had a recurring role as Ben Chang in Community. He headlined Dr. Ken as Ken Park and appeared as Wye Mun Goh in Crazy Rich Asians.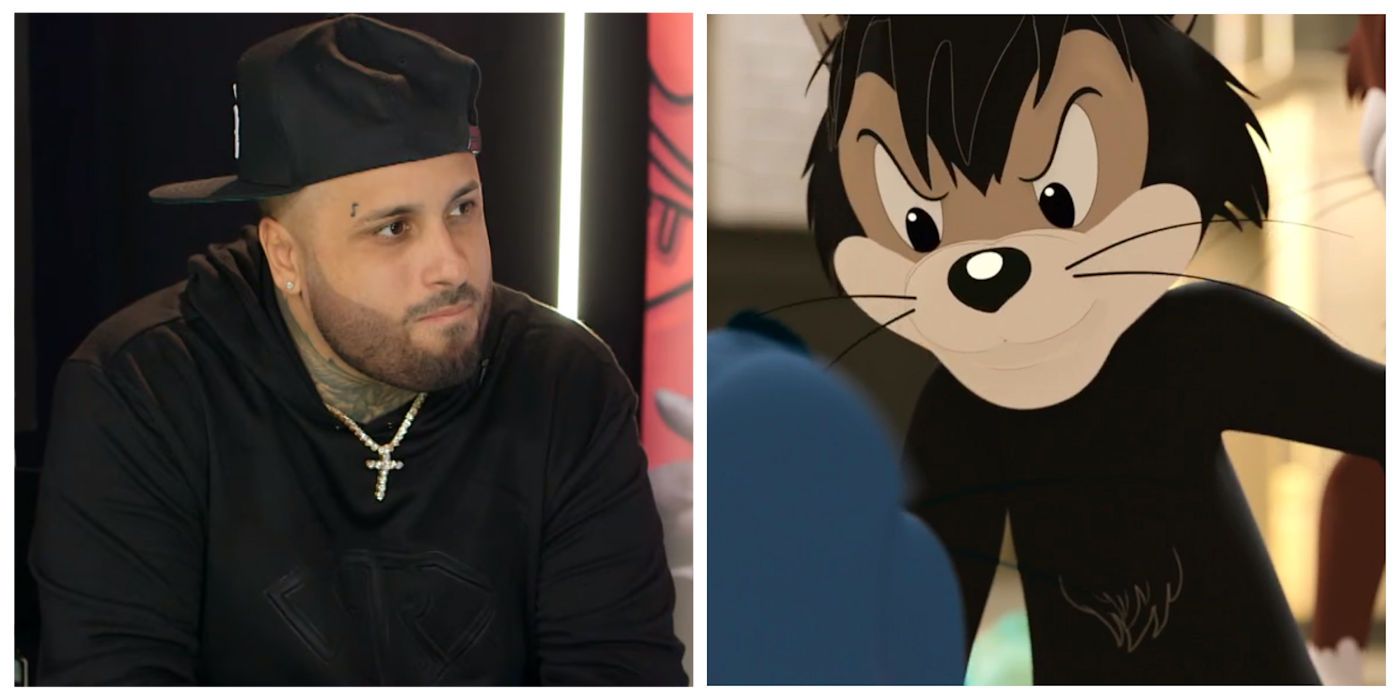 Nicky Jam voices Butch, a menacing feline who threatens Tom. He's the leader of a pack of alley cats who appear sporadically throughout the film. Jam portrayed Lazarus in xXx: Return of Xander Cage and Zway-Lo in Bad Boys for Life.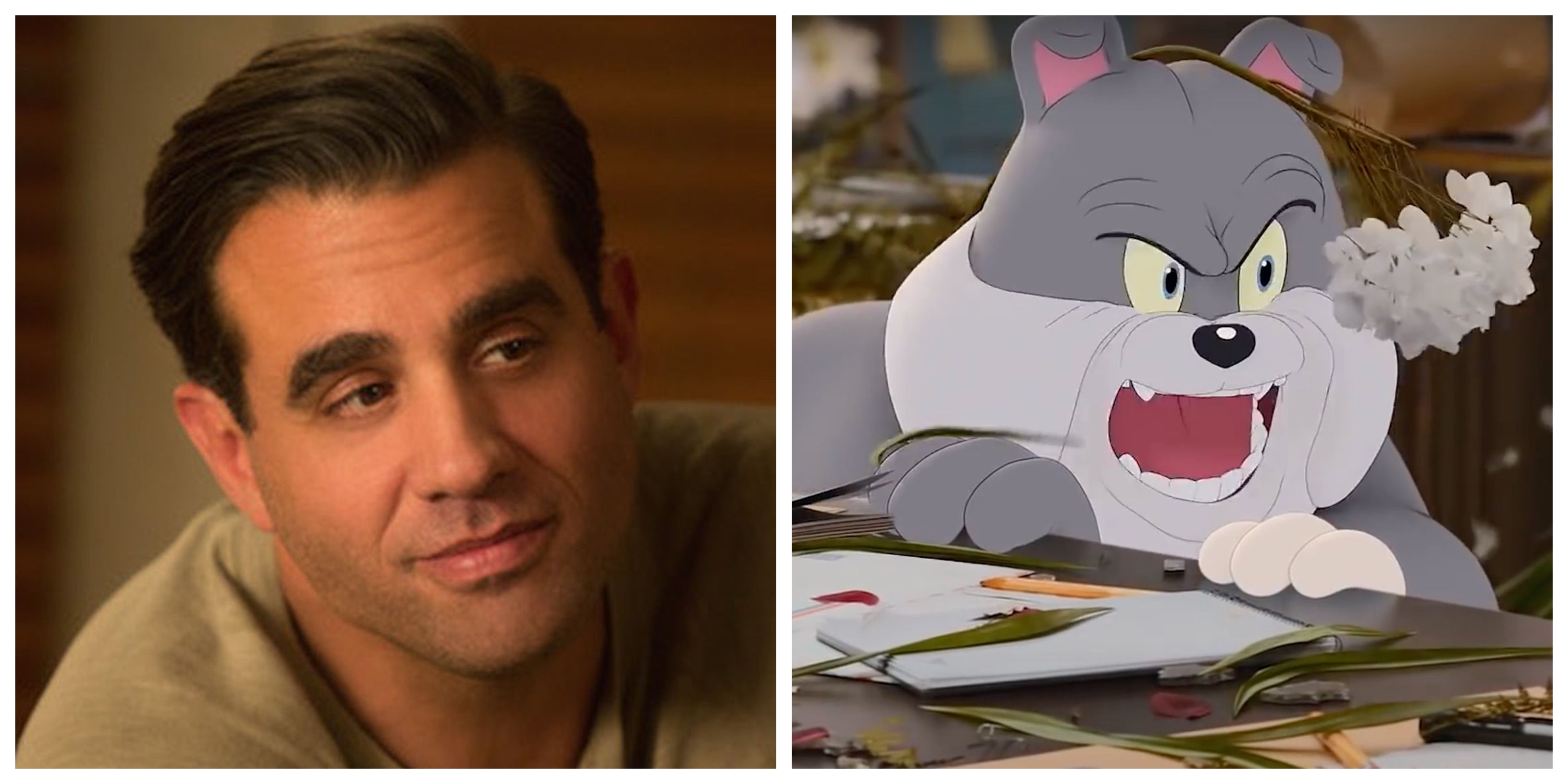 Bobby Cannavale voices Spike, Ben and Preeta's bulldog with gastral issues. Cannavale portrayed Paxton in Ant-Man and starred as Richie Finestra in the short-lived HBO series Vinyl. He also appeared as Vince D'Angelo in Will & Grace and Colin Belfast in Homecoming.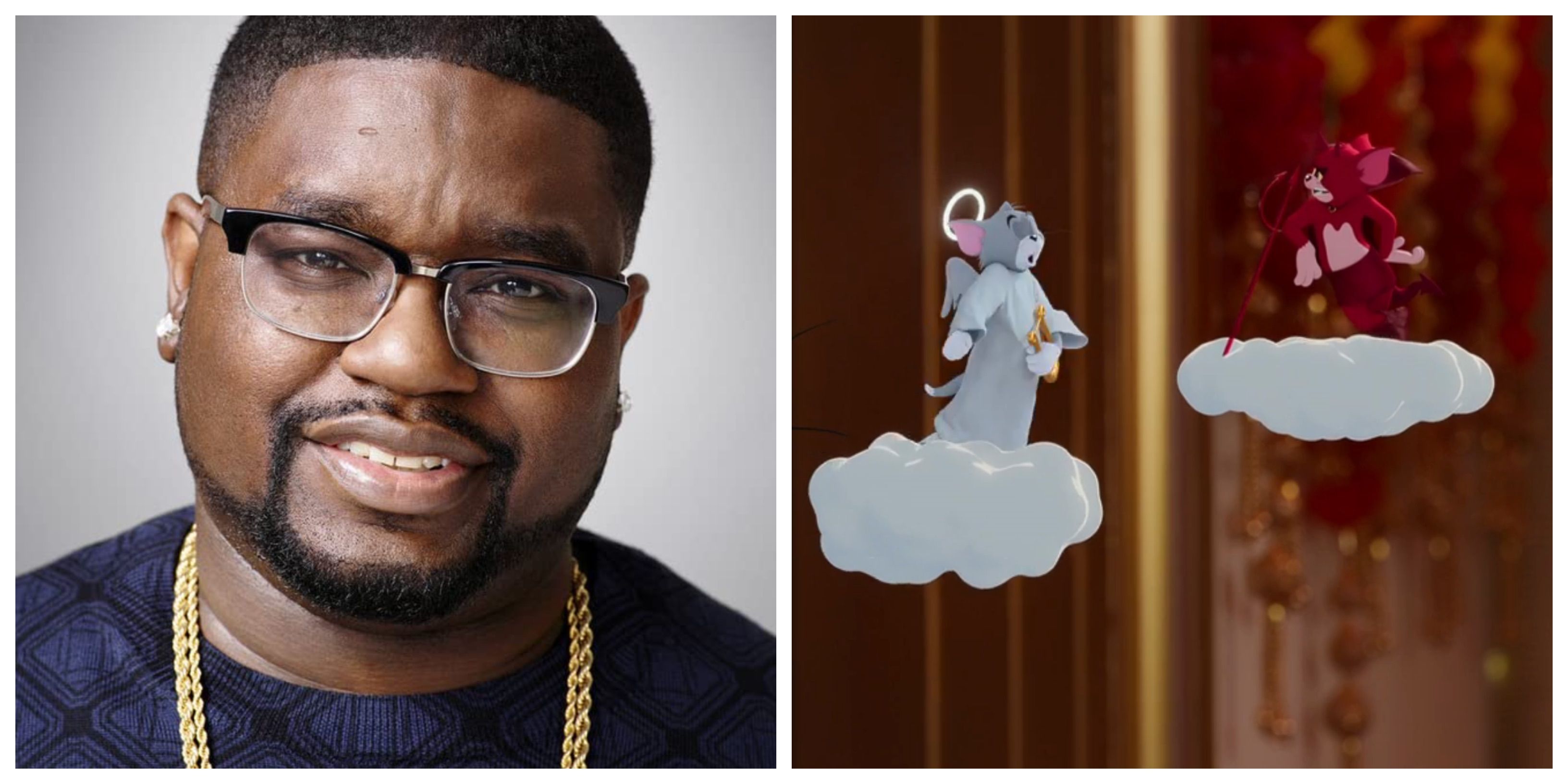 Lil Rel Howery voices Angel and Devil Tom, who represent Tom's conflicting feelings about Jerry. Howery portrayed Bobby Carmichael in The Carmichael Show and Rod Williams in Get Out. He briefly appeared in the 2021 film Judas and the Black Messiah as Wayne.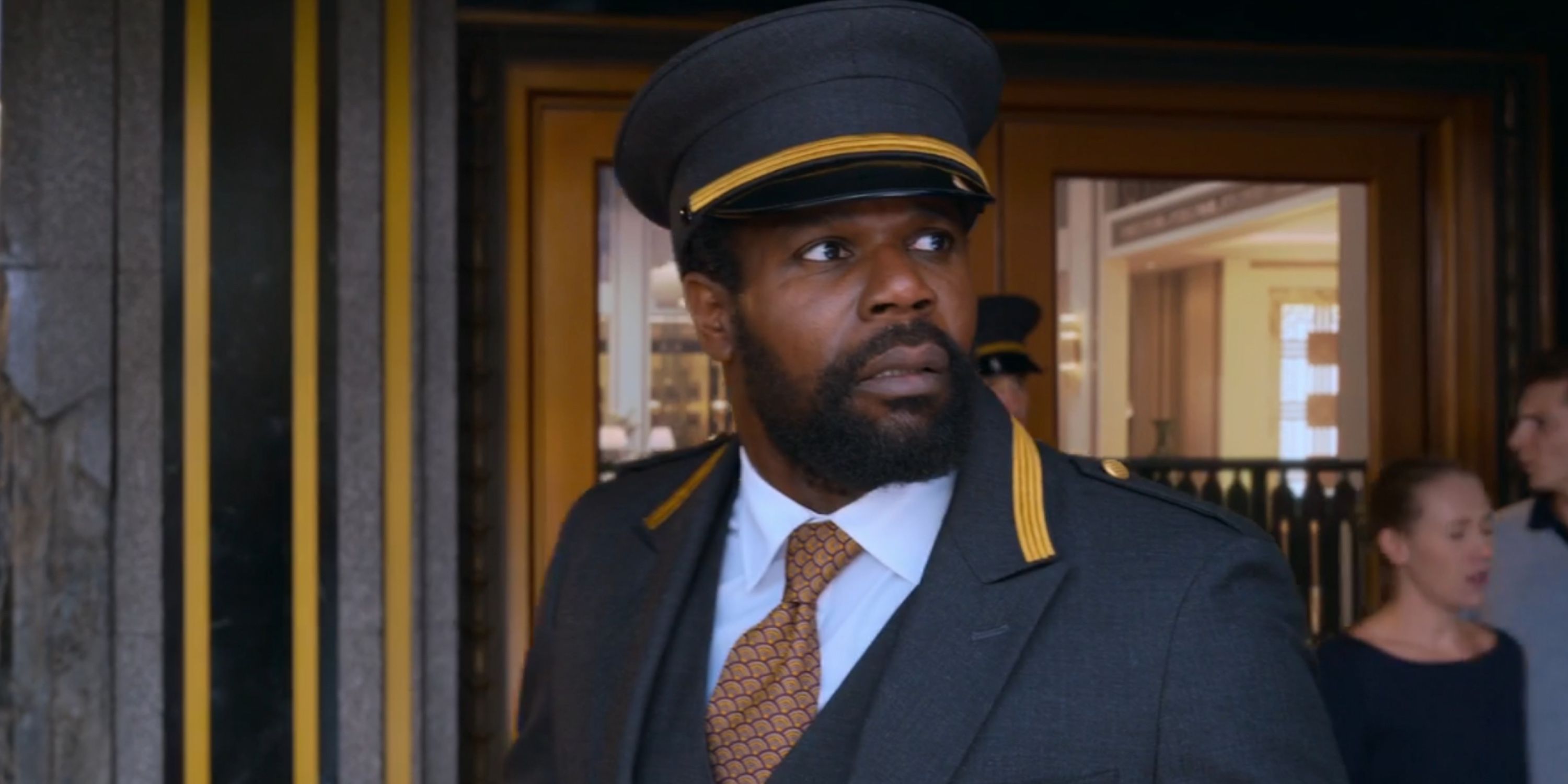 Daniel Adegboyega as Gavin: The doorman at the Royal Gate hotel, a master of small talk. Daniel Adegboyega portrayed Silva's Mercenary in Skyfall and Viktor in 6 Underground.
Ajay Chhabra as Mr: Mehta: Preeta's father who chastises Ben for not wearing a turban. Ajay Chhabra portrayed Rafik in Four Weddings and a Funeral on Hulu and High Commissioner Khanna in '83.
Christina Chong as Lola: A hotel concierge that gets Kayla an interview during the opening act. Christina Chong portrayed Tamsin in the Black Mirror season 2 and Mariana in 24: Live Another Day.
Camilla Arfwedson as Linda Perrybottom: A woman whose resume is stolen by Kayla at the Royal Gate Hotel. Camilla Arfwedson portrayed Lady Charlotte in The Duchess and Young Mrs. Ayres in The Little Stranger.
Joey Wells as Lightning (voice role): A orange cat, a member of Butch's crew. Joey Wells is a member of the Plastic Cup Boyz comedy troupe and co-wrote the 2018 film Night School.
Na'im Lynn as Meathead (voice role): A brown cat, a member of Butch's crew. Na'im Lynn is a member of the Plastic Cup Boyz comedy troupe and portrayed Jeremy in Tyler Perry's Assisted Living.
Harry Ratchford as Topsy (voice role): A gray kitten, a member of Butch's crew. Harry Ratchford is a member of the Plastic Cup Boyz comedy troupe and co-wrote Night School with the aforementioned Wells.
Spank Horton as Ash (voice role): A brown cat, a member of Butch's crew. Spank Horton is a member of the Plastic Cup Boyz comedy troupe. He has appeared in Ride Along and Kevin Hart's Guide to Black History.
Utkarsh Ambudkar as Real Estate Rat (voice role): A entrepreneurial rat who meets with Jerry at the beginning of the film. Utkarsh Ambudkar portrayed Rishi Lahiri in The Mindy Project and Rin in Blindspotting. He recently appeared as Skatch in Mulan 2020.
Tim Story as Pigeon Announcer: A bird who raps at the beginning and speaks to the audience later on. Tim Story directed Tom & Jerry. He previous helmed Barber Shop, Fantastic Four, and Think Like a Man.