Tom Holland Jokes His Spider-Man Could Be Mystery Cameo on WandaVision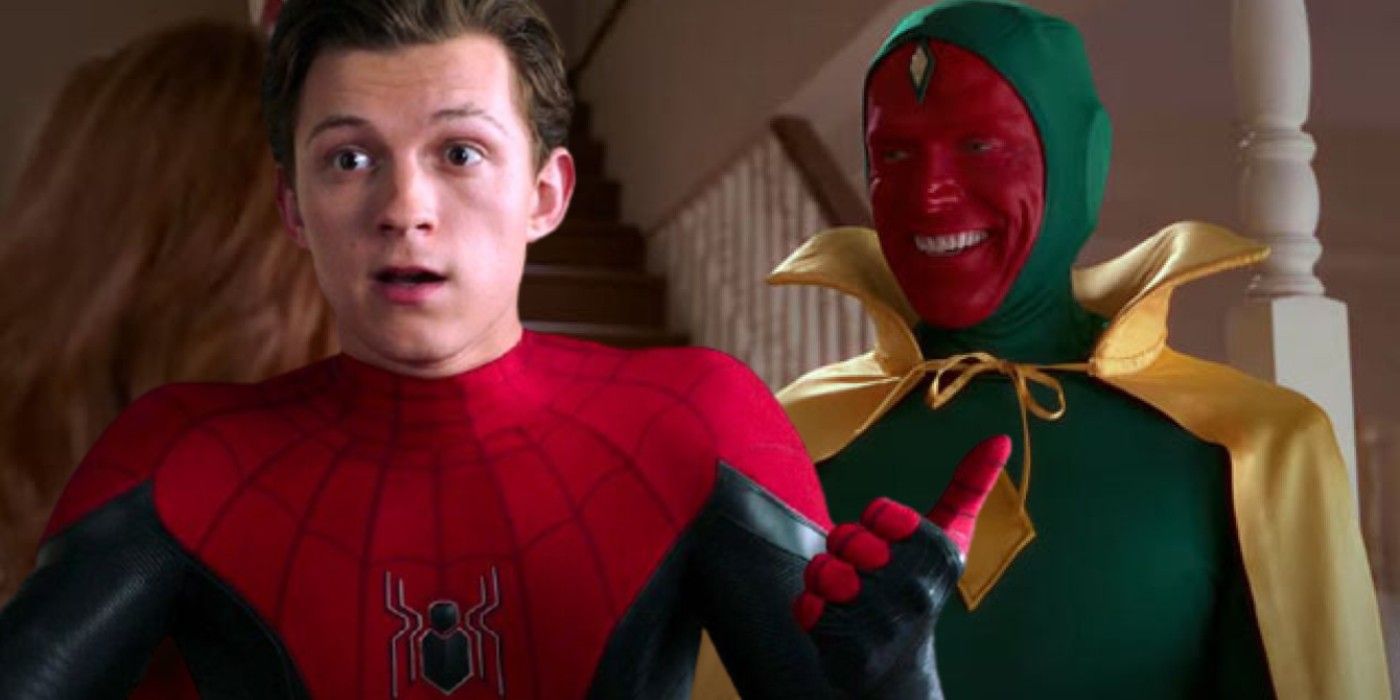 Tom Holland jokes his Spider-Man could be the secret WandaVision actor Paul Bettany has been teasing. Marvel's first Disney+ series is coming up on its final two episodes, yet there's still so much to be uncovered. WandaVision stars Elizabeth Olsen and Bettany as the titular couple following the events of Avengers: Endgame. The two have settled into the suburb of Westview for a peaceful life, but not everything is as it seems. As WandaVision has since revealed, Westview is being kept inside a hexagon of Scarlet Witch's magic, with her and Vision's carefully constructed reality being nothing but a fiction.
Throughout its first seven episodes, WandaVision has supplied the audience with numerous twists and turns, from last week's reveal about Kathryn Hahn's Agnes to the surprising return of Evan Peters' Quicksilver from Fox's X-Men movies. Still, there are even more surprises that are bound to arrive, including a mystery actor. For weeks now, Bettany has mentioned the casting of a secret actor he's never worked with before and that fans will never see coming.
Fans have been trying to parse out the identity of this mystery actor ever since Bettany first discussed them, but they're no closer to working it out. However, there could be a new contender for their theories: Tom Holland. While speaking to The Playlist about his new film Cherry, Holland was asked about his guess for who WandaVision's surprise performer is. Before the question could be properly asked, though, Holland questioned the assumption that it isn't him. "How do you know that though?" he joked. The exchange continued:
Because it's someone he hasn't worked with, that's what he said.

But I've never worked with Paul.

But you've been in films together.

But we've never been on set together, so it could be me.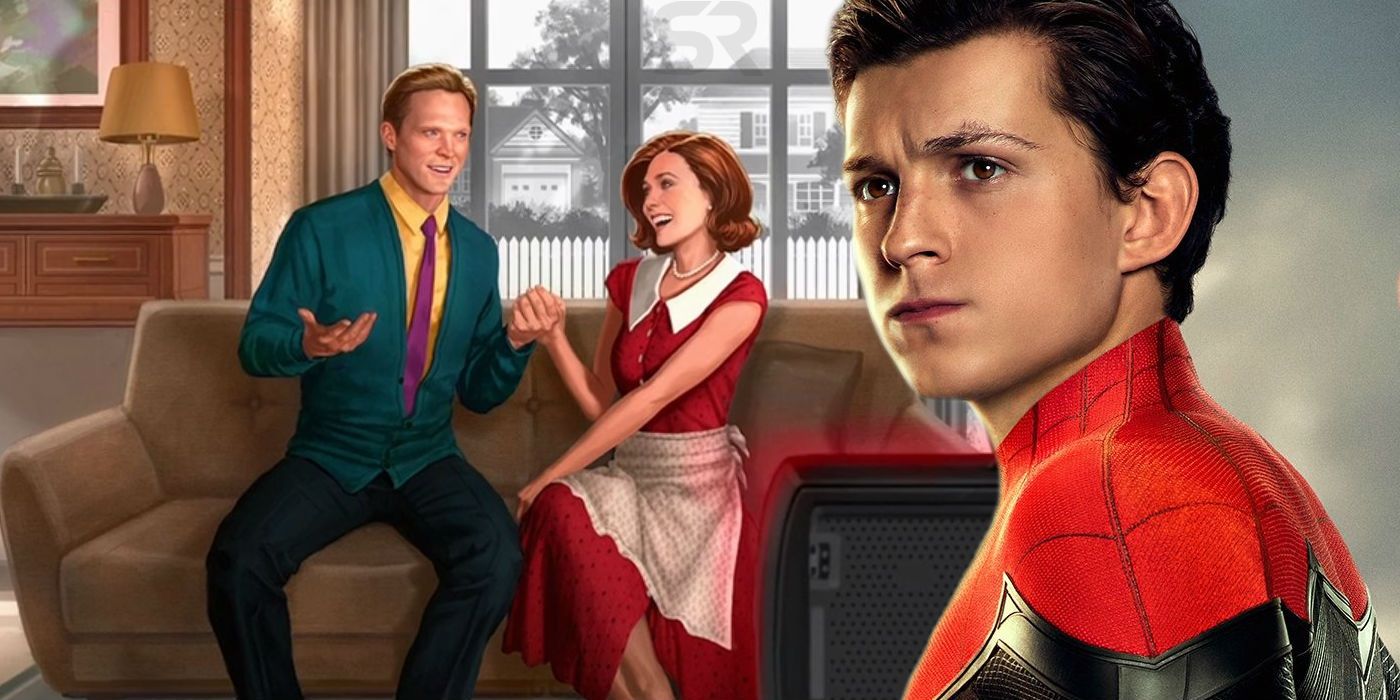 Holland then went on to say he genuinely has no clue who WandaVision's secret actor is, and he's hesitant to even guess because he doesn't want to give the impression he spoiled it. If Holland actually were to appear on WandaVision, it's safe to say fans would be pretty shocked. He has no real reason to, save to potentially set up future movies. Though it's highly unlikely WandaVision's cameo is Holland, it's fun to imagine what it would be like to have him appear on the show.
Some wondered if Peters could be the person Bettany was referring to, but he later doubled-down by saying the casting hadn't been leaked at all. With only two episodes of WandaVision left, this actor has to show up either this week or the next. At this point, it feels like the hype could be getting too big; if WandaVision's surprise cameo isn't on, say, Holland's level or even higher, fans could get disappointed. It's hard to say what will happen, but hopefully this mystery will be solved soon.
WandaVision continues Friday with episode 8 on Disney+.
Source: The Playlist