Tom Holland Has A Mustache In Cherry Because Of The Movie Dodgeball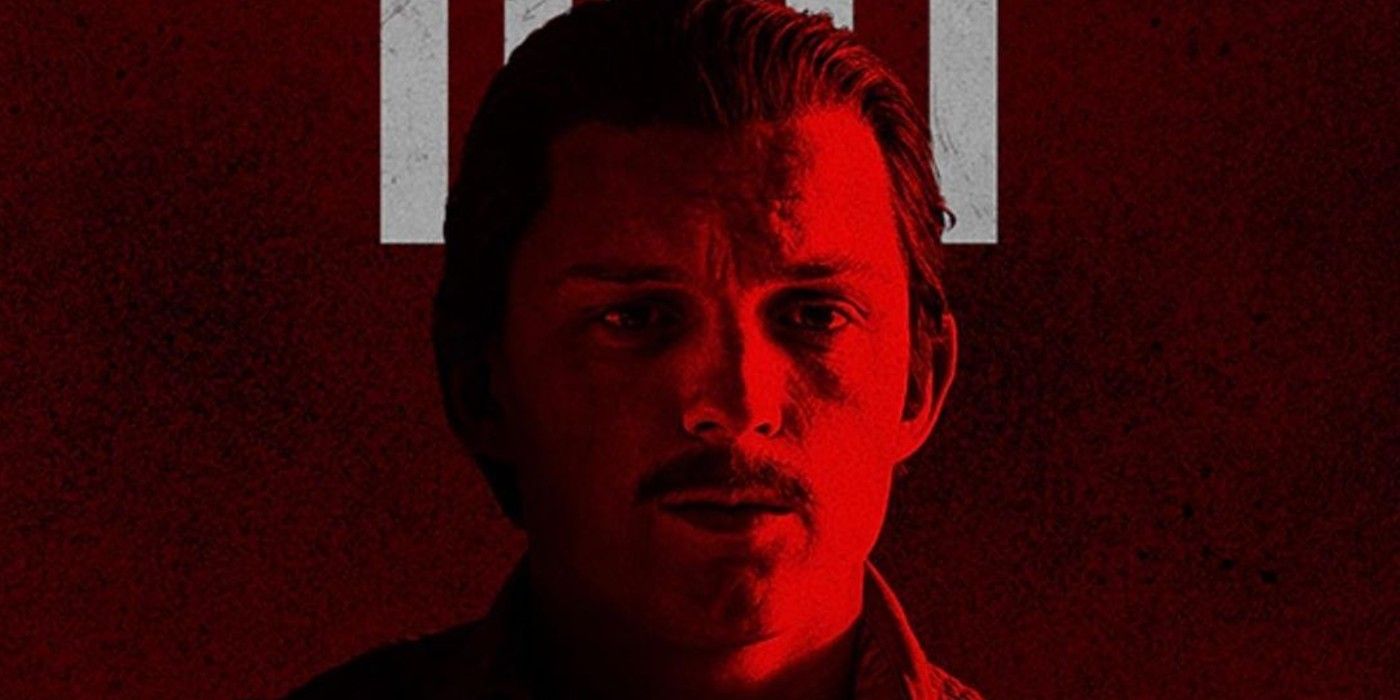 Cherry star Tom Holland has revealed the unlikely influence behind his character's mustache during part of the movie – the sports comedy, Dodgeball: An Underdog Story. Cherry marks Holland's fourth collaboration with the Russo Brothers as co-directors and sees the young British actor take on a starkly different role from playing the MCU's friendly neighborhood Spider-Man. The crime drama, based on the novel of the same name, is about an army veteran who struggles to adjust back to civilian life as he wrestles with undiagnosed PTSD. Holland plays the titular, Cherry, who becomes addicted to opioids and resorts to robbing banks in order to pay for his drug addiction.
Cherry is currently showing in a limited selection of theaters across the US and will be available to stream via Apple TV+ on March 12, 2021. The film has received a relatively positive if slightly lukewarm response, with many praising Holland's strong lead performance in an otherwise fairly standard drama. Cherry is just one of several major movies that Holland will get top billing in this year. The actor stars alongside Daisy Ridley in the long-awaited book adaptation, Chaos Walking, which is set to be released in March. He'll also be returning as Peter Parker in the recently officially titled, Spider-Man: No Way Home, which is currently slated to have a release date of December 17, 2021.
There are many different chapters in Cherry – the film covers several significant moments in its protagonist's life, from Cherry's first meeting with his wife Emily (Ciara Bravo) to his time in the army, to his later struggles with drug abuse. The Russos have already pointed out the impressive and dramatic physical transformation Holland went through as part of the role, having to gain and lose thirty pounds in a very short space of time. Now, Holland has talked about another transformation as part of playing Cherry – a Dodgeball-inspired mustache. In an interview with Uproxx, the actor revealed that Cherry's prison mustache was actually inspired by a group Halloween costume. Read Holland's quote below:
I sadly cannot grow my own mustache, so it is a stick-on. And they are the most uncomfortable things in the world, so whatever I can do to avoid having a mustache. [Laughs] That idea actually came from a Halloween party while we were shooting Cherry. My team, we went as the Average Joe's…From Dodgeball, yeah. And my makeup artist, Rachel, drew a mustache on herself. And Anthony and Joe Russo were like, "We need you to give Tom a mustache in the prison because that looks great." So that's where the idea for the mustache came from.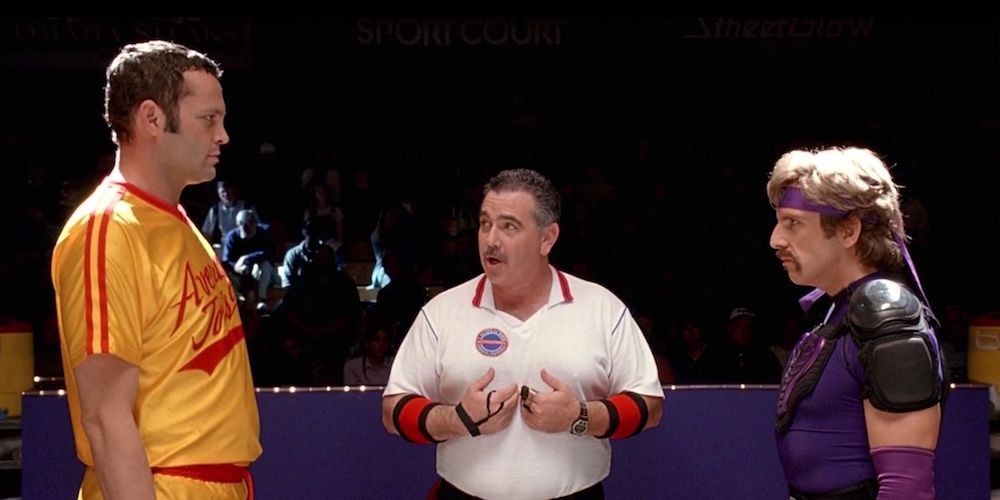 Cherry, unlike Dodgeball, is a heavy and intense film and one that Holland says really challenged him as an actor. He went on in the interview to explain that while he is at a point in his career where he can take on films with heavier and more serious tones, he would still not rule out films with lighter tones, like romantic comedies, as long as it challenges him. When asked if he was specifically looking for roles that aren't just Peter Parker, he explained that he doesn't have a strict agenda when it comes to choosing roles and that he simply wants to do things he hasn't done before.
Dodgeball, the crude 2004 sports comedy starring Vince Vaughn and Ben Stiller, definitely seems like an unlikely img of inspiration for a gritty crime drama like Cherry, although the Russo's approval of the Halloween homage speaks to their background in comedy as the directors of sitcoms like Arrested Development and Community. Fans may be glad that Holland wants to avoid mustaches, seeing as it would certainly be an unconventional new look for Peter Parker. Either way, the cast and crew of Cherry should be glad that Holland's facial hair isn't the only thing that makes the film worth talking about.
Source: Uproxx