Tom Clancy's Without Remorse Movie Teases Trailer Releasing Tomorrow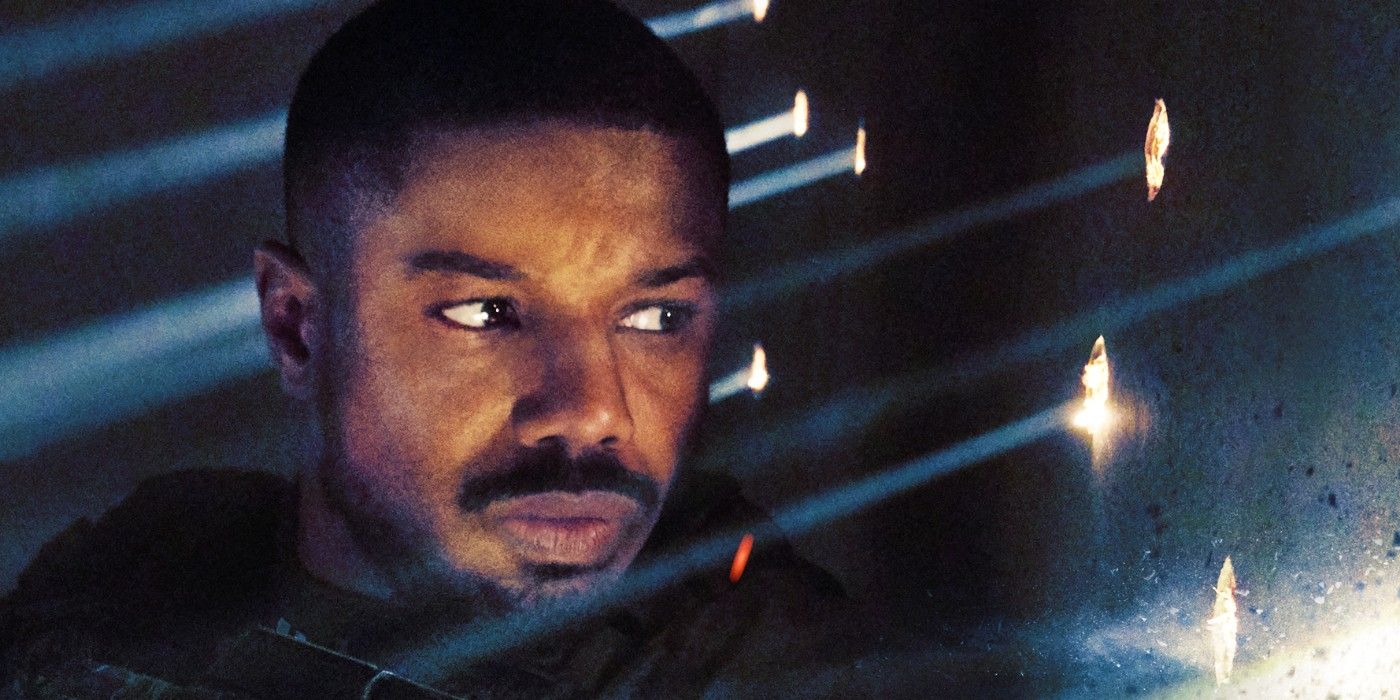 Tom Clancy's Without Remorse, starring Michael B. Jordan, is set to release its first full trailer on Wednesday, ahead of its April release. Jordan takes the lead in the adaptation of Clancy's 1993 novel, playing Sr. Chief John Kelly, aka John Clark. The Black Panther and Creed star appears alongside Jamie Bell and Jodie Turner-Smith in the movie, which takes place in the same universe as Clancy's other fan-favorite creation, Jack Ryan, currently played by The Office's John Krasinski in Amazon's series of the same name.
Without Remorse was one of the biggest casualties of the coronavirus pandemic, getting delayed by its studio, Paramount, and ultimately getting sold to Amazon Prime Video for distribution on the streaming service. It finally got a release date earlier this month, confirming that Without Remorse will be available to watch on April 30. The adaptation has been in the works since the mid-90s, thus marking the end of a two-and-a-half decade saga to get the story onto the screen. Little has been seen of the movie beyond a teaser released in the early part of 2020, but that's all about to change.
Amazon today released a short teaser revealing that a full trailer for Without Remorse will be released on Wednesday. The 20-second teaser smartly focuses on Jordan, who is in seriously brooding form as John Clark. He's seen tooling up his gear, as well as taking cover behind a wall that's been punctured by a number of bullets. There is also a brief look at a team of Navy SEALS getting shot at. You can watch the teaser for the trailer below:
Are you ready? Don't miss the official trailer for @WithoutRemorse tomorrow and see the film only on @PrimeVideo April 30. pic.twitter.com/NleSwgaN0i

— Amazon Studios (@AmazonStudios) March 2, 2021
Of course, the small snippet of footage is just a taster for the real thing tomorrow, which should reveal more about the plot of Without Remorse. The movie is known to be an origin story, but just what tone and approach it takes to the material remains to be seen, though this look teases a moody, atmospheric thriller, using Jordan's star power as the main attraction.
The actor has proven himself one of Hollywood's biggest and most bankable stars over the past few years, and he was even named Sexiest Man Alive by People in 2020. His appeal means Without Remorse is one of Amazon's biggest releases of 2021, so you can expect the trailer to get prime attention on Wednesday. Expect to see lots of Jordan and a host of high-octane action in the footage debuting tomorrow, with Amazon getting audiences excited about Without Remorse ahead of its release on April 30th.
Source: Amazon Studios/Twitter