To All The Boys 3's Universe-Breaking X-Men Easter Egg Explained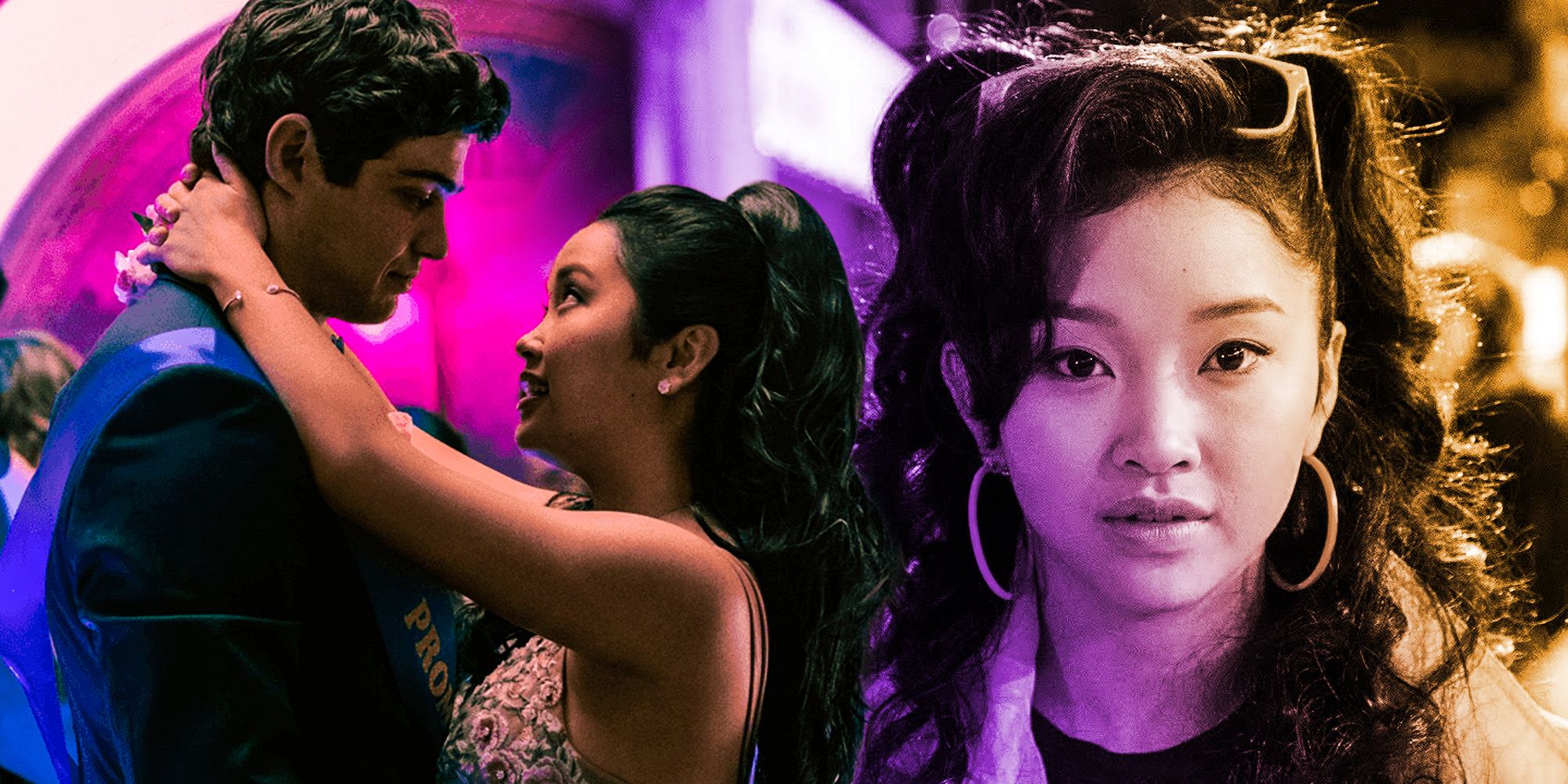 To All the Boys: Always and Forever had a universe-breaking X-Men Easter egg. It's always fun when films reference other films and To All the Boys 3 came prepared with a plethora of pop culture references and classic romantic comedy homages — namely, John Cusack's boombox scene in 1989's Say Anything. However, X-Men: Apocalypse was also included as one of Peter Kavinsky's (Noah Centineo) favorite movies. Why does the superhero sequel show up in Always and Forever and what is its connection to Lana Condor's Lara Jean Covey? 
Always and Forever offered a lot of cheeky in-universe connections to the characters' portrayers. In the film, Lara Jean is trying to come up with a way to surprise Peter for their next date and makes a list of his favorite movies to brainstorm a possible theme she could work with. Notably, the list includes classics like Goodfellas, Dumb and Dumber, Bad Boys, as well as some newer films like the aforementioned X-Men: Apocalypse, Doctor Sleep, the 2019 reboot of Charlie's Angels, and Shazam!  
For some background, X-Men: Apocalypse is the direct sequel to X-Men: Days of Future Past and follows the mutants — Professor Xavier, Cyclops, Magneto, Jean Grey, Mystique, etc. — as they battle the immortal villain Apocalypse, who has been reawakened after thousands of years, before he devastates the world in the 1980s. The film was released in 2016 and also starred Condor as Jubilee, a mutant with the ability to create psionic energy. Apocalypse was actually Condor's first major film role. It would be two years before audiences fully took notice of Condor's talents in her starring role in the To All the Boys I've Loved Before trilogy. However, the fact that Apocalypse is included at all in Always and Forever effectively serves as a wink to viewers who might remember this little tidbit, as well as a fun in-universe connection to the actress.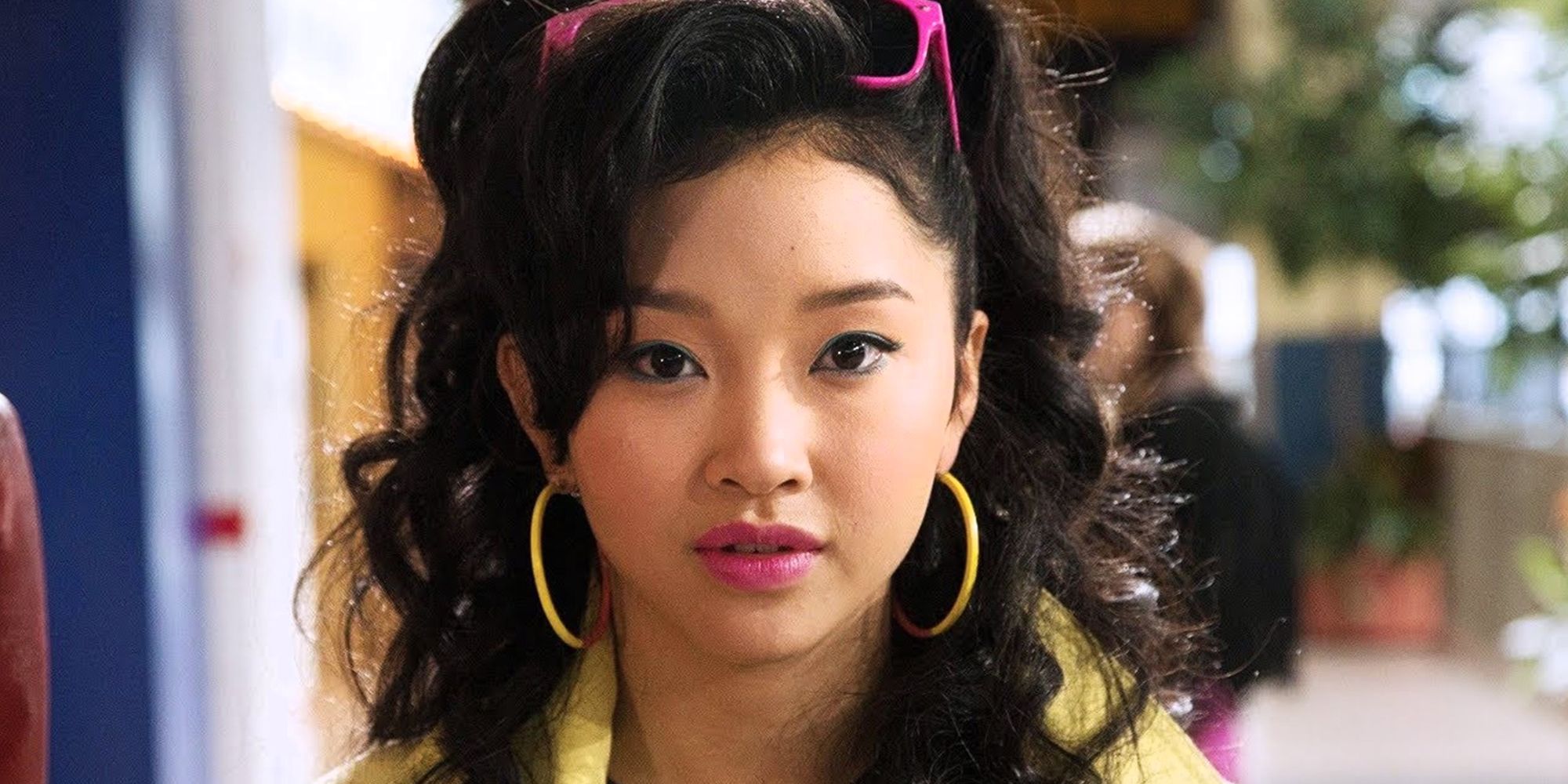 What's more, the list that Lara Jean makes isn't limited to Condor's real-life acting career. In fact, the film list has plenty of additional connections to Condor's castmates. For example, Noah Centineo starred in the Charlie's Angels reboot alongside Kristen Stewart, Naomi Scott, and Ella Balinska. Centineo played Langston, a tech expert and assistant to Scott's Elena. Ross Butler, who plays Trevor in To All the Boys 3, starred in Shazam! as the adult superhero version of Eugene. Finally, Henry Thomas, who plays Peter's estranged father, played the bartender in Doctor Sleep, the 2019 film that is set years after The Shining and follows the adult Dan Torrance in a new story.
To be sure, Lara Jean including all of these films is a fun nod to the actors' other work. In-universe, however, adding X-Men: Apocalypse — one of the most negatively reviewed films in the X-Men franchise — to the list as one of Peter's favorite films might make one wonder about the teen's taste in movies. Of all the films belonging to the X-Men universe, including Days of Future Past and X2: X-Men United, Peter loves Apocalypse the most? It's just too bad that My Big Fat Greek Wedding, a romcom starring John Corbett, didn't make the list of Peter's favorite movies.