TMNT Last Ronin: Michelangelo's Tragic Transformation Revealed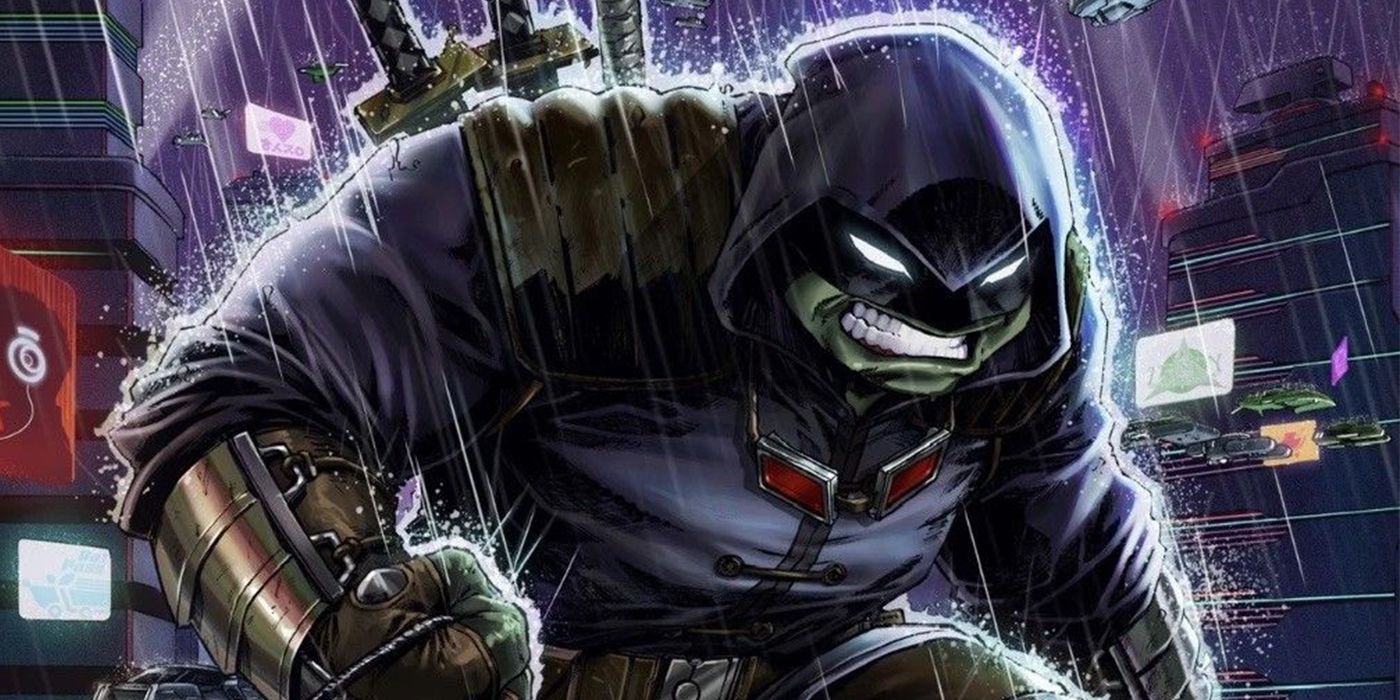 Warning! Spoilers for Teenage Mutant Ninja Turtles: The Last Ronin #2 below
In the bloody, dark future of Teenage Mutant Ninja Turtles: The Last Ronin, Michelangelo is the last among his brothers and Master Splinter standing. Mikey has turned into a killer, whose sole purpose is to take down Shredder's grandson Oroku Hiroto, the person responsible for all of his pain. In the series' second issue, Michelangelo's transformation to becoming the Last Ronin is revealed.
Teenage Mutant Ninja Turtles creators Kevin Eastman and Peter Laird have teamed-up once against for The Last Ronin story, the darkest installment ever in their iconic franchise. This isn't your pizza-loving, goofy childhood cartoon version of the turtles, instead, it's a hyper-violent, tragic tale about how Michelangelo is the only of the original four heroes still alive. Michelangelo deals with his own demons, as he's shown to be suicidal, while also hellbent on killing Oroku. Turning into the Last Ronin wasn't a sudden change for Michelangelo as the latest issue showcases his unexpected journey.
In Teenage Mutant Ninja Turtles: The Last Ronin #2, Michelangelo finds himself in the company of April O'Neil (who wears prosthetics for missing limbs) and her daughter, Casey Marie Jones Jr (Casey Jones is currently MIA). After a flashback showing how Raphael died in a blaze of glory against the Foot Clan, Casey Marie asks Michelangelo where he's been all this time. That's when the story flashes back again in an incredible sequence drawn by Eastman, where Michalangelo goes to the mountains after the death of his family to die in the cold. However, his mutant body doesn't let him die, despite being a cold-blooded animal.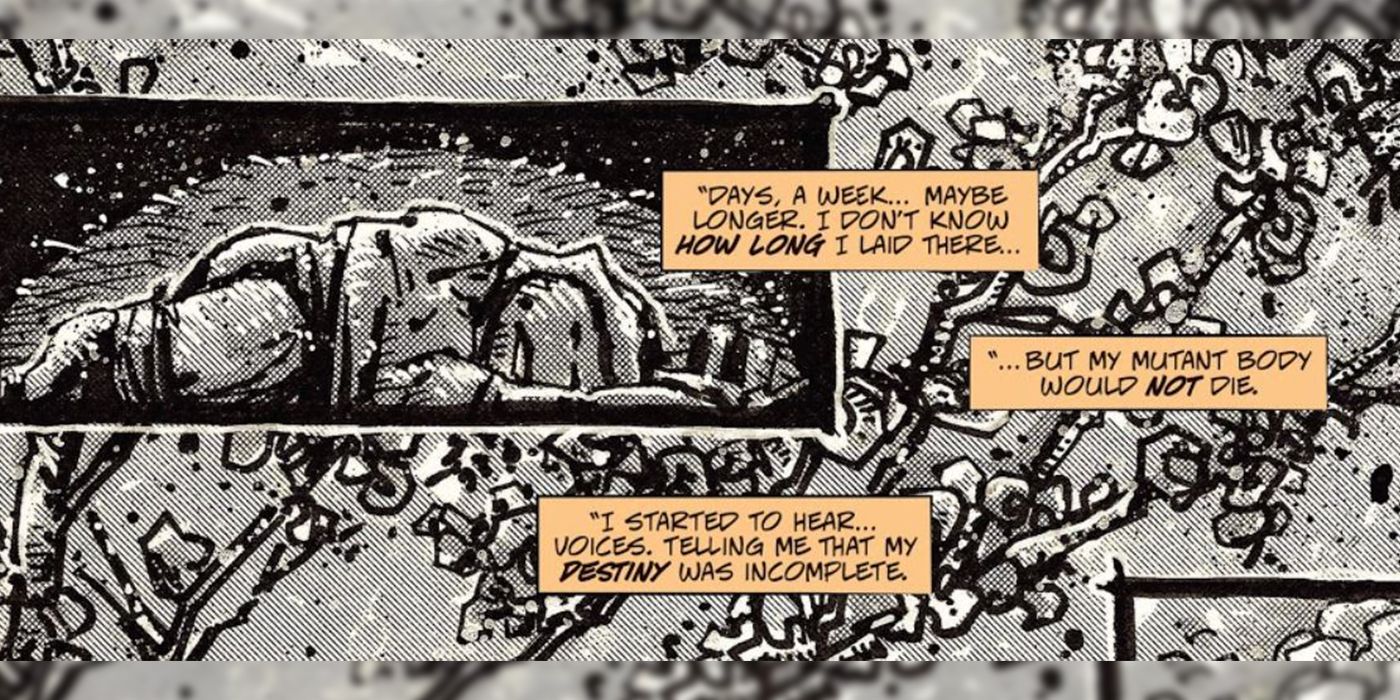 Michelangelo starts hearing voices that tell him he hasn't completed his destiny. Ultimately, he would stay on that mountain for years, rereading Splinter's book while trying to find balance. However, after being discovered by people who tried to kill him, he responds by killing the large group. Michelangelo then uses Splinter's book as a path, to master every form of martial arts and become the Ronin. Once his training completed, he returned home to fulfill his destiny: kill the last Oroku.
The Last Ronin does a fantastic job at really driving home how much Michelangelo went through on his path to becoming the Last Ronin. He lost those closest to him and tried to kill himself (multiple times) in order to be with them again. However, his mutant body and mind wouldn't let him succumb to his sadness. Instead, he's on a mission to complete his destiny and kill Oroku. With April, Casey Jones Jr., and Honeycutt now on his side, Michelangelo is more prepared than ever in this dark future to fulfill his ultimate destiny. Teenage Mutant Ninja Turtles: The Last Ronin #2 is in comic book stores now.