TikToks Perfectly Show How Superman's Clark Kent Disguise Works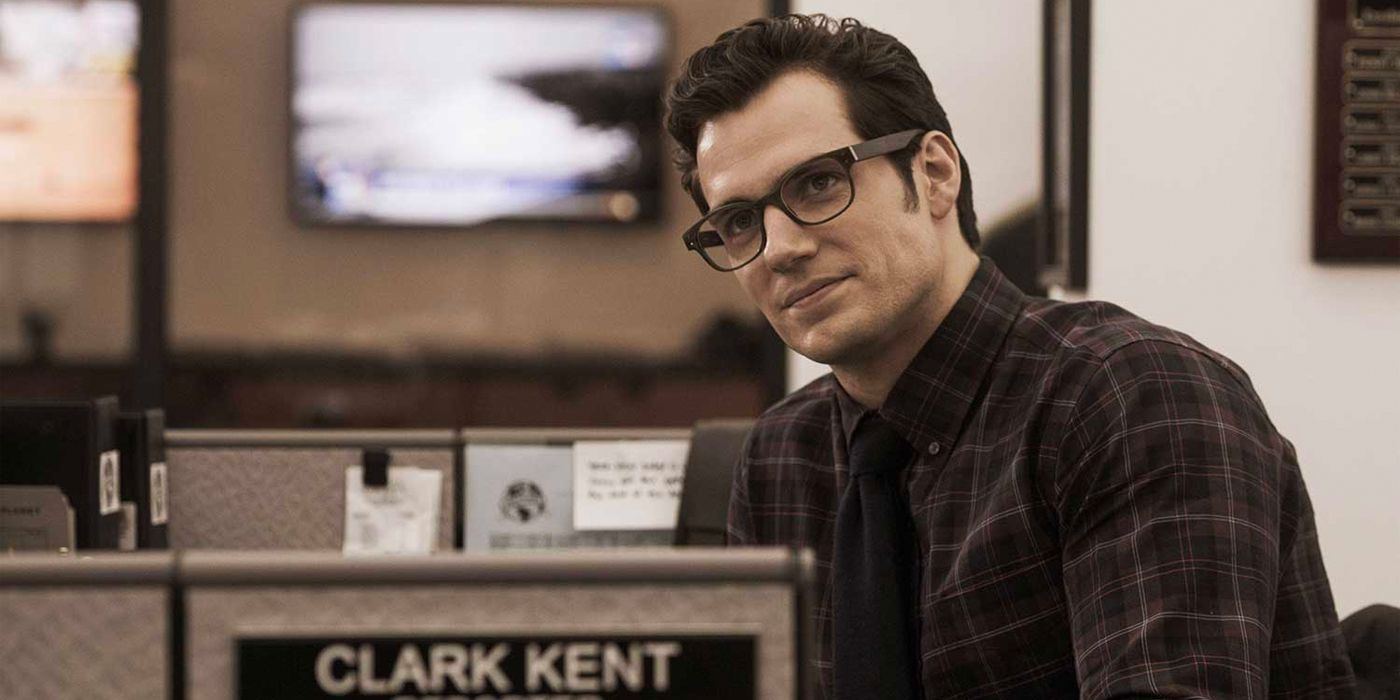 A new trend on TikTok proves Superman's Clark Kent disguise would work in real life. It's one of the most discussed aspects of the DC universe: just how no-one recognizes Clark Kent is Superman even though all he does is wear fake glasses and comb his hair differently. In fact, it's become a well-worn joke among fans, who have had to suspend their disbelief for the sake of enjoying the movies and TV shows featuring Superman.
Even with the modern adaptations, featuring Henry Cavill in the DC Extended Universe and now Tyler Hoechlin in the Arrowverse, Superman's identity remains a secret despite Clark Kent sticking to the same disguise. An infamous Batman V Superman Jimmy Kimmel parody video poked fun at the whole concept, with the TV host recognizing Clark as Superman immediately. Still, in the DC Universe, it's simply accepted that he is unrecognizable, and fans have learned to accept it. But now, a new trend on TikTok shows how it might be entirely plausible for Superman to disguise himself using just glasses and a different haircut.
The trend, which has exploded on both TikTok, involves young men posting videos of themselves dressed up like mild-mannered geeks and then suddenly transforming into muscle-bound hunks, removing their glasses and changing their hair. Twitter user MissDarcei comments on one of the videos, saying this is how no one is able to recognize Superman with glasses on, making the case that Superman's identity would remain a secret even in real life. Check out some of the videos below:
This is what they meant by no one could recognize Superman with glasses on pic.twitter.com/uuBU4WpUI0

— Darceimus Prime 🤖 (@MissDarcei) February 17, 2021
he was already cute so I was not expecting this ! pic.twitter.com/GFi6ITaDBt

— Joel Arnold (@joelkarnold) February 18, 2021
Prefer this song pic.twitter.com/6jGKgOwVSr

— picante jenkins (@KdramaNoona) February 18, 2021
The trend is similar to a video that did the rounds a few years ago showing that New Girl's Zooey Deschanel was completely unrecognizable without her trademark hipster glasses and bangs. This trend, though, doubles down, showing how just a few subtle changes in posture and facial expression can hide someone's real identity, even if some of the men in the Tiktoks struggle to hide their obviously huge muscles under loose clothing.
It's a problem the two current Superman stars, Cavill and Hoechlin, struggle with, too, though obviously smart camera angles and blocking hide their physiques better. Whether this trend will quiet fan debate about just how Clark Kent stays in disguise is doubtful, but it does prove that a different approach to a character can change the way people see them completely.
Source: Various (see above)