Thunder Force Trailer: Melissa McCarthy & Octavia Spencer Get Super Powers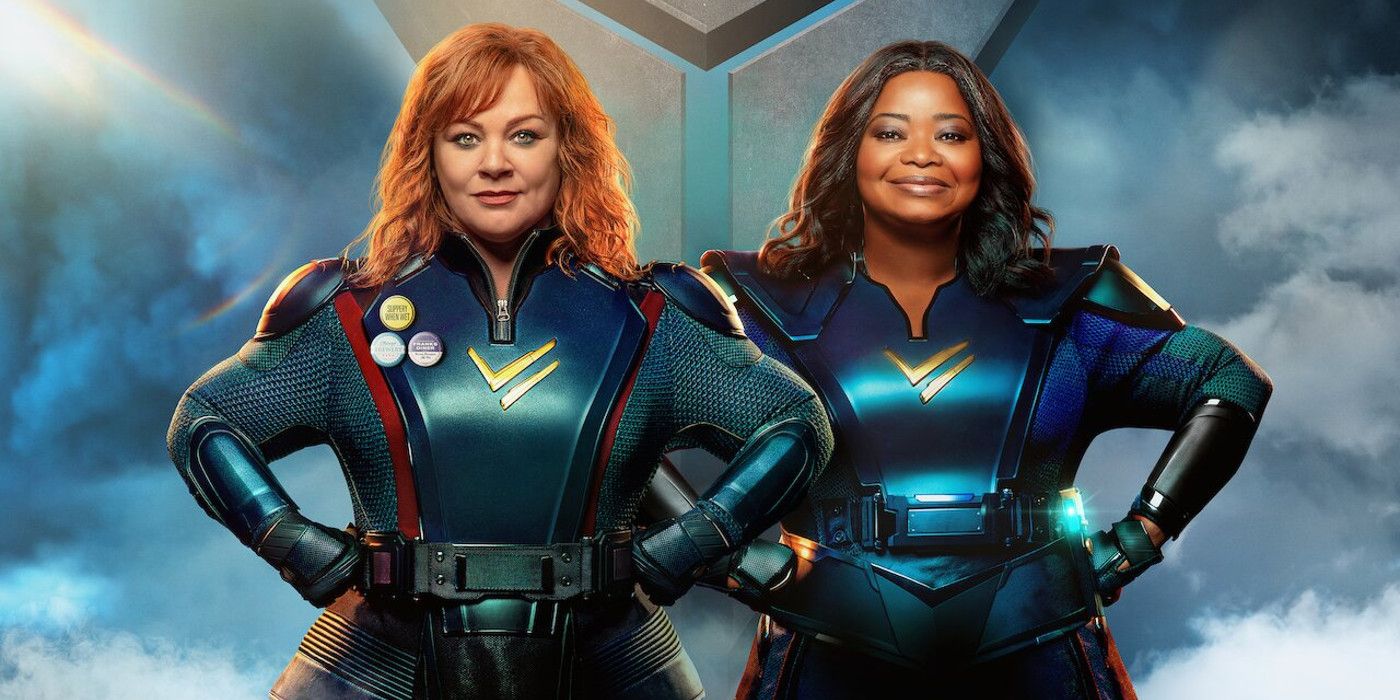 Melissa McCarthy and Octavia Spencer are unconventional superheroes in the new trailer for the Netflix movie Thunder Force. Thanks to the COVID pandemic, the world-dominating MCU has been forced into an extended cinematic hiatus. With Marvel movies on pause, studios and streamers are taking advantage of the opportunity to snatch up some of that superhero-starved MCU audience.
Of course one of the streamers taking most advantage of the lull in MCU movie product is Disney+, which is making huge waves with its own Marvel properties WandaVision and the upcoming The Falcon and the Winter Soldier and Loki. Then there's DC which tried and failed to bring folks back to the theater with Wonder Woman 1984, but will soon satisfy disgruntled Justice League fans' longings with Zack Snyder's cut of the superhero team-up film. Always ready with their own cascades of content, Netflix is getting in on the superhero game too with the Millarworld show Jupiter's Legacy, which joins the streamer's already-successful show Umbrella Academy. Unconventional and sometimes extreme takes on the superhero genre are also popular right now, with shows like Amazon's The Boys and HBO Max's Doom Patrol carving out their own unique spaces within the realm.
Indeed the superhero entertainment landscape is actually more crowded now than it's ever been, even with the MCU having not released a film since 2019. The newest entry to the game is Thunder Force, a comedic take on superheroes from Netflix starring McCarthy and Spencer as friends who take on super-powers. The new trailer for the film sets up the movie's premise, showing how Spencer's experiments lead to McCarthy gaining the strength to throw a bus, and Spencer herself developing invisibility. See the clip in the space below:
As the synopsis for Thunder Force reads, "In a world where supervillains are commonplace, two estranged childhood best friends reunite after one devises a treatment that gives them powers to protect their city." The trailer above indeed shows McCarthy in her usual comedic form, firing off zingers in her inimitable fashion. The surprise may be Spencer who is known for her work in dramas like The Help and The Shape of Water but is not commonly thought of as a comedic performer. The cast also includes Bobby Cannavale, Pom Klementieff (who also joins McCarthy in the upcoming Thor: Love and Thunder), Melissa Leo, Jason Bateman and Melissa Ponzio.
If the above Thunder Force trailer is any indication, McCarthy and Spencer will make a great comedic pair as they take on super-powers and battle supervillains, while also dealing with some of the unexpected pitfalls of becoming superheroes. Thunder Force hits Netflix on April 9, 2021.
Source: Netflix/YouTube