Thor: Love And Thunder Filming Complete For Dave Bautista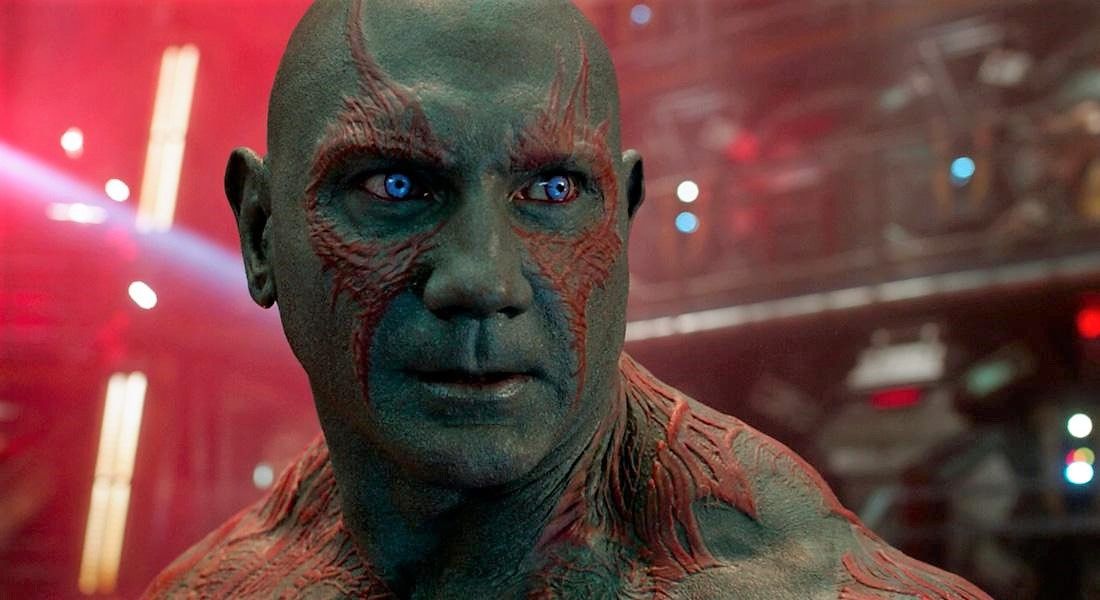 Dave Bautista has completed shooting for the upcoming Thor: Love And Thunder. The WWE wrestler and actor will be reprising his role as Drax the Destroyer in the Marvel sequel, which is currently in production in Australia and is set to release in May 2022. Drax is a muscular Kylosian warrior who is skilled at fighting but not so good with metaphors. He first appeared in the MCU in 2014's Guardians of the Galaxy and has remained a core member of the Guardians ever since, first meeting Thor (Chris Hemsworth) in Avengers: Infinity War.
Thor: Love and Thunder is going to see the worthy Asgardian God of Thunder team up with the Guardians of the Galaxy to explore space, as teased at the end of Avengers: Endgame. It's all set to have an Avengers-level cast, with fan-favorite characters from both the Thor movies and the Guardians movies all confirmed to be returning. Drax is certainly one of those fan-favorite heroes, with Bautista's take on the comic book character an undeniably unforgettable one.
Now, it seems likely that Bautista has finished his role in filming the MCU sequel. In his latest Instagram stories, the actor posted a photo calling himself the "face of jet lag" and later shared a video of his two dogs, who were clearly excited to see him. He captioned that video with "daddy's home", suggesting that Bautista is done filming in Australia and has now flown back to the United States. See screenshots of his posts below:
Due to the coronavirus pandemic, it's currently a lot more complicated to travel internationally, meaning it's fair to say that Bautista returning home probably marks the end of his time on the Love and Thunder set. It's hard to say how big Drax's role will be in the movie just yet – but as Karen Gillan and Pom Klementieff (who play Nebula and Mantis respectfully) have already confirmed they too have left the production, the evidence is there that the Guardians will only play a small role in the overall plot of Love and Thunder. This isn't surprising, with the main draw of the movie being Natalie Portman's long-awaited return as Dr. Jane Foster as she becomes Mighty Thor.
However, even when he only plays a limited role in the story, Drax's serious demeanor and his very literal way of understanding the universe often leads to some of the MCU's most charming and funny moments. Director and co-writer Taika Waititi is sure to utilize Drax's unique personality brilliantly in Thor: Love and Thunder, just as he's sure to infuse the movie with the same wit and weirdness that made Thor: Ragnarok such an appealing and refreshing take on the Thor franchise.
Source: Dave Bautista/Instagram