Thor 4 Set Photos Confirm Matt Damon's Loki Return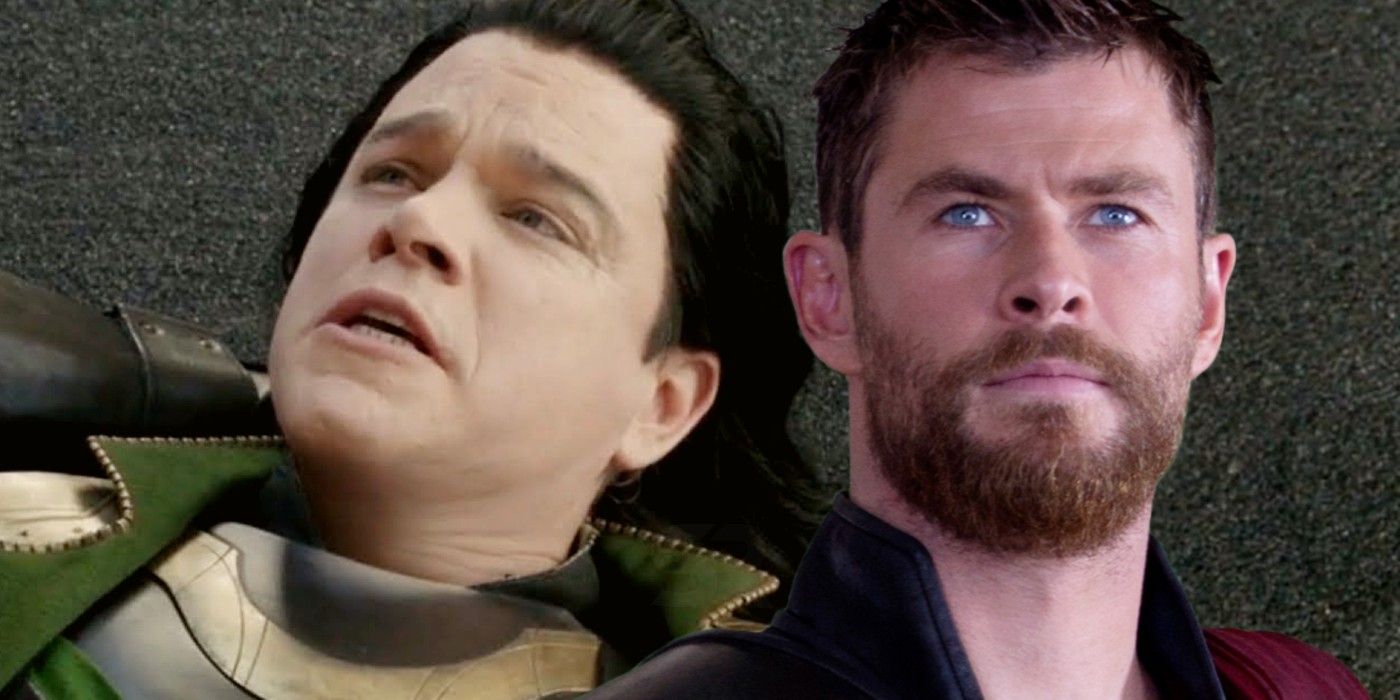 New images from the set of Thor: Love and Thunder reveal Matt Damon's role in the film. Production for the Taika Waititi-directed film has been going on for a couple of months now in Australia after being significantly pushed back due to the coronavirus pandemic. While Marvel Studios is typically great in keeping their projects firmly under wraps, photos making their way online are inevitable, giving the public an idea of what to expect from them, like the latest set of snaps from Love and Thunder.
Previously, images of Chris Pratt, Karen Gillan, and some of the Guardians of the Galaxy actors who are reprising their MCU roles while working alongside Chris Hemsworth have made it on the internet, giving the first glimpse of what Waititi has in store this time. Following what he was able to achieve in Thor: Ragnarok, there's so much more anticipation coming into Love and Thunder. While plot details are still scant at the moment, the sequel is confirmed to bring back Natalie Portman's Jane Foster who will get her own superhero identity as Mighty Thor. Meanwhile, Christian Bale also boards the MCU through the project, portraying its villain, Gorr the God Butcher.
Aside from the aforementioned actors, Damon has also been reported to return for Love and Thunder following Ragnarok, although initially, it's unclear what his role was going to be. Now, with new set images making their way online, it's confirmed that he'll reprise his MCU part as an Asgardian who plays Loki in the film's in-universe plays, which are a form of entertainment for Thor's people. Check out the images courtesy of The Daily Telegraph (via Love and Thunder News), as well as additional ones from Duskybatfishgrl below:
Matt Damon and Luke Hemsworth on the set of Thor: Love and Thunder as Fake Thor and Fake Loki

(via The Daily Telegraph) pic.twitter.com/a5W5WsvV2E

— Thor: Love and Thunder News (@lovethundernews) March 2, 2021
a friend just sent me this from around the corner; is that Chris and Taika 🤔… pic.twitter.com/dlRY2emWyC

— duskybatfishgirl (@duskybatfishgrl) March 2, 2021
Damon is joined by Luke Hemsworth in these set images, and based on their outfits, it appears as if Love and Thunder will once again feature another dramatization scene, similar to Ragnarok. Only this time, instead of re-enacting Loki's fake death in Thor: The Dark World, they're re-creating Odin's death as hinted by the stage's backdrop, as well as, the actors' clothes. It's curious if this sequence will also see someone playing Hela who arrived not long after the Allfather died. Additionally, it's also interesting whose idea is it to do this new play; in Ragnarok, it was Loki disguised as Odin who was behind the production, but now he's dead. Unless the story of how the former Asgardian king died has been spread out, it's possible that the God of Thunder is the one pushing for this new show since he's the only person left who knew exactly what happened during Odin's final moments.
When Damon's arrival in Australia for Thor: Love and Thunder was first reported, there were theories about him playing a bigger role in the sequel as it seemed too much of a hassle to fly out to Australia and do mandatory quarantine just to reprise his old role as a Loki actor in Ragnarok. In hindsight, this might not sound too ridiculous now considering that a string of Guardians of the Galaxy actors did the same they're expected to have minor roles in the film. In any case, considering that Damon has become close with the Hemsworths in the last few years, perhaps, they really wanted to hang out with each other, making all the effort worth it.
More: Endgame Would've Been Better Switching A Key Iron Man/Captain America Moment
Source: The Daily Telegraph (via Thor: Love and Thunder News), Duskybatfishgrl