Thor 4: Melissa McCarthy's Fake Hela Should Set Up Real Villain's Return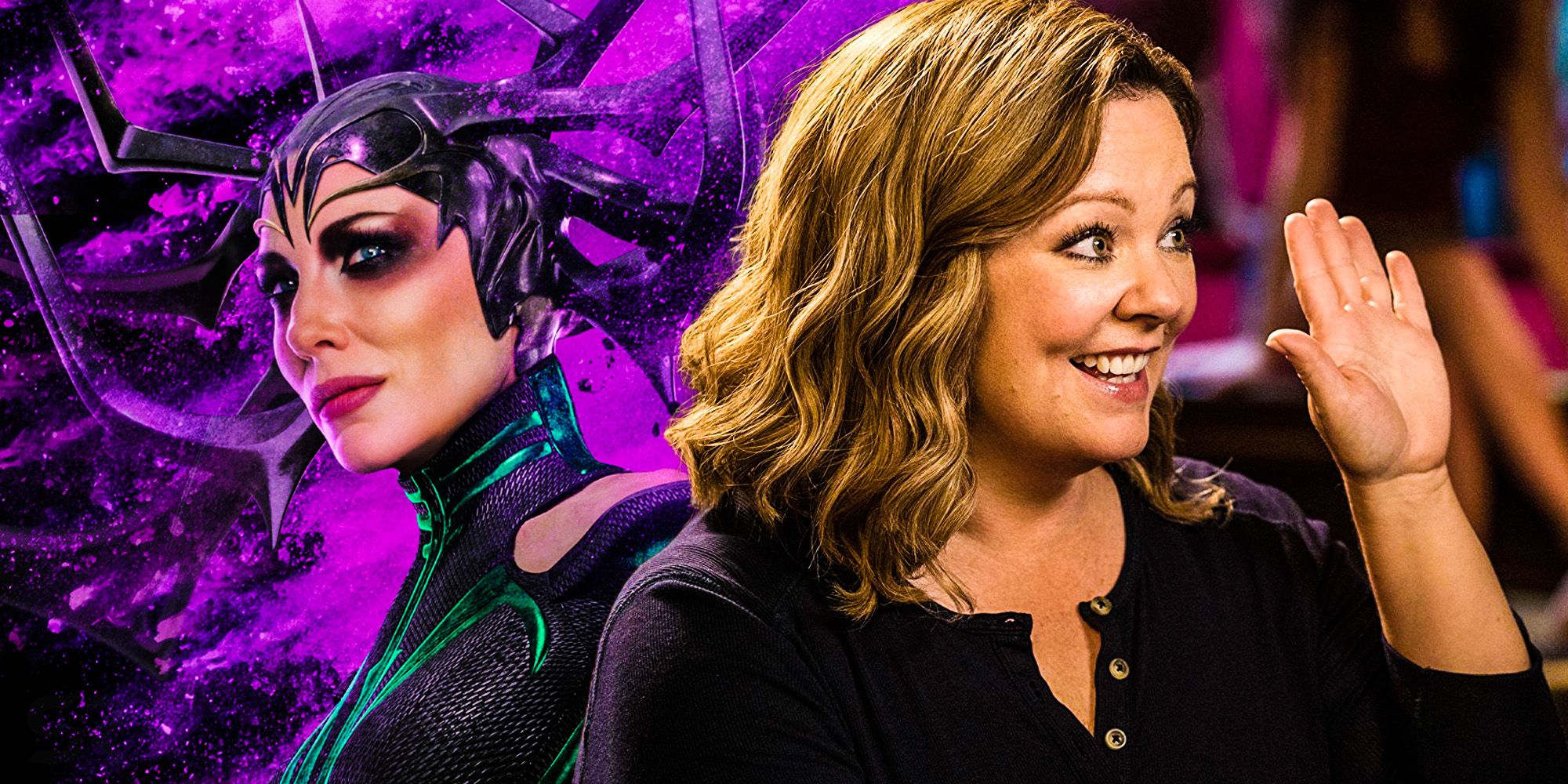 Melissa McCarthy is playing Fake Hela in Thor: Love and Thunder, and it could be the perfect way to set up Cate Blanchett's return as the MCU's real Hela. Blanchett joined the epic franchise in 2017's Thor: Ragnarok as Thor's older sister and the goddess of death. Directed by Taika Waititi, Ragnarok served as the third solo Thor film. Though Hela seemingly perished in Waititi's first MCU project, a version of the villain will appear in Love and Thunder. McCarthy's Fake Hela could additionally pave the way for Blanchett's reentry into the MCU.
Hela was imprisoned by her father, Odin (Anthony Hopkins), well before the events of Ragnarok. After Odin's death, Hela was inadvertently freed from the interdimensional prison, allowing Asgard's former executioner to reclaim her power. Upon banishing her Thor (Chris Hemsworth) and Loki (Tom Hiddleston) to Sakaar, Hela resurrected her old army and appointed Skurge (Karl Urban) her new Executioner. With Fenris' help, Hela enslaved the citizens of Asgard when they refused to bow to their new leader. Meanwhile, Thor and Loki teamed up with Valkyrie (Tessa Thompson) and the Hulk (Mark Ruffalo) to thwart Hela's plans. Thor engaged in a duel with his sister as Loki revived Surtur with the Eternal flame so the force can cause Ragnarök. The doomsday event decimated Asgard, but Thor, Loki, Valkyrie, and the Hulk managed to lead Asgardian refugees to safety. Ragnarök presumably caused Hela's death, but that might not be the case.
Filming is currently underway for Love and Thunder in Australia. According to set photos, McCarthy has joined the Thor sequel to play Fake Hela. Her scenes will follow in the format of Ragnarok's humorous reenactment sequence featuring Luke Hemsworth, Matt Damon, and Sam Neill playing the roles of Fake Thor, Fake Loki, and Fake Odin, respectively. The trio performed as Asgardian actors recreating the events of past moments in the lives of Odin's two notable sons. After McCarthy campaigned for a role in Love and Thunder while filming the miniseries Nine Perfect Strangers in Australia, Waititi found the perfect role for the actress. McCarthy can be seen donning Hela's Ragnarok outfit equipped with the black and green antler headpiece, indicating that she will indeed play an actress opposite the returning fake versions of Thor, Loki, and Odin for new reenactment stage performances. However, this time around, the special cameo could be made even more significant if  McCarthy's Fake Hela is given a fun opportunity to encounter her villainous counterpart.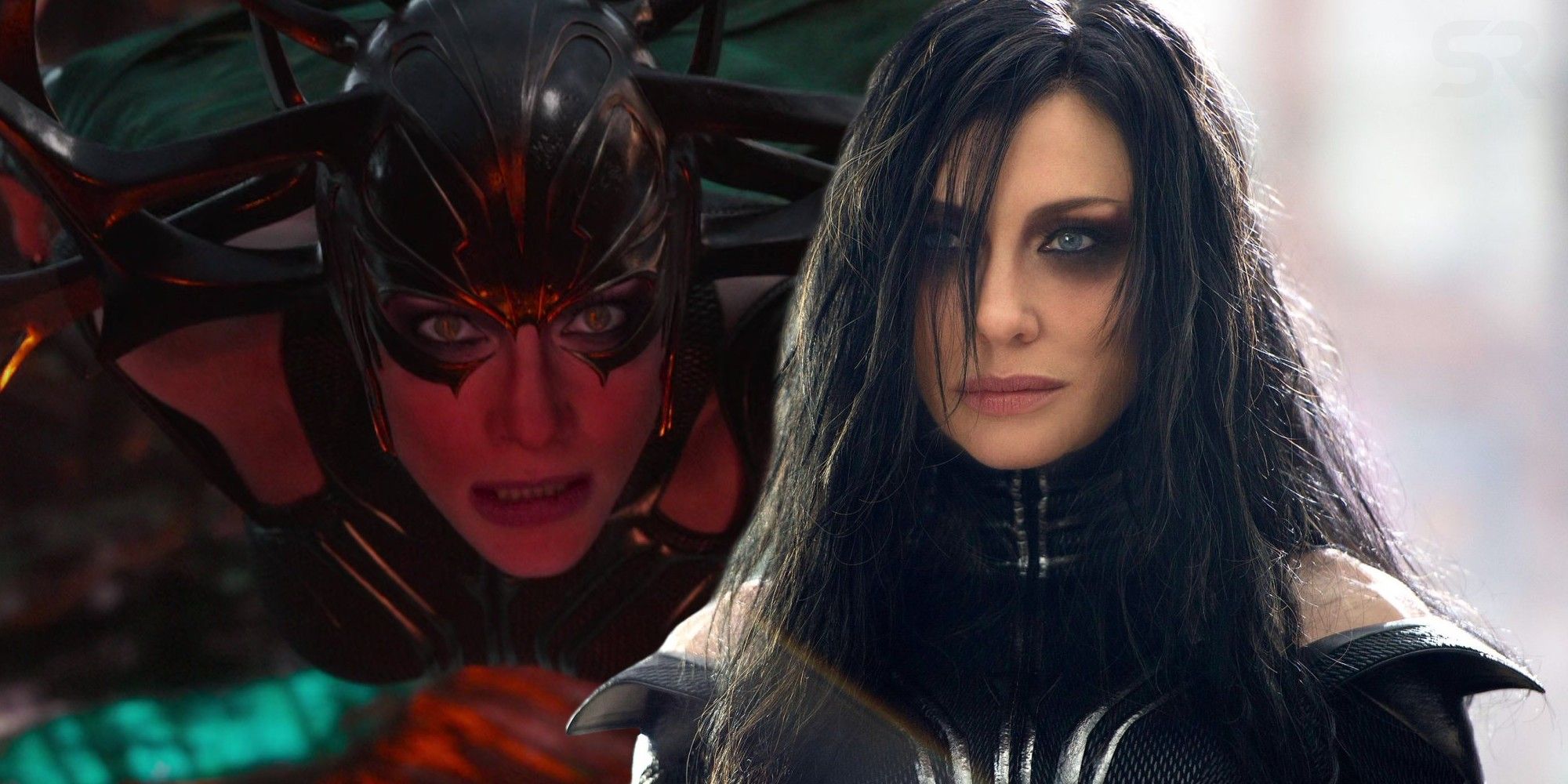 Bringing in another notable actress to play an eclectic version of an MCU character shouldn't be a major surprise to fans of the franchise. The Asgardian actor sequence was a highlight of Ragnarok, especially considering who Waititi cast to play the roles. Comedic cameos have been a success for the director, but incorporating McCarthy's role to build Hela's legitimate return could make the casting truly pay off. There's already plenty of plausible theories explaining how Hela could return to the MCU after the events of Ragnarok. With that said, allowing Fake Hela to set up a major villain's return would be fitting for Waititi's tone in the franchise.
As for why Fake Hela's presence could lead to Hela's return, Waititi has several avenues to take. If alive, Hela might learn a fellow Asgardian is portraying her, which the villain might not perceive as respectful. Hela could come back to confront Fake Hela and either kill her to send a message or punish the woman as a way to send a message to the rest of New Asgard. It would be even more interesting if Hela takes a liking to McCarthy's character, opening the door for a new sidekick. The thrilling encounter could be an amusing Thor: Love and Thunder credits scene, but it would be just entertaining at any point in the upcoming MCU installment.