Thor 4: Every Reveal From Love & Thunder's Asgard Play Set Photos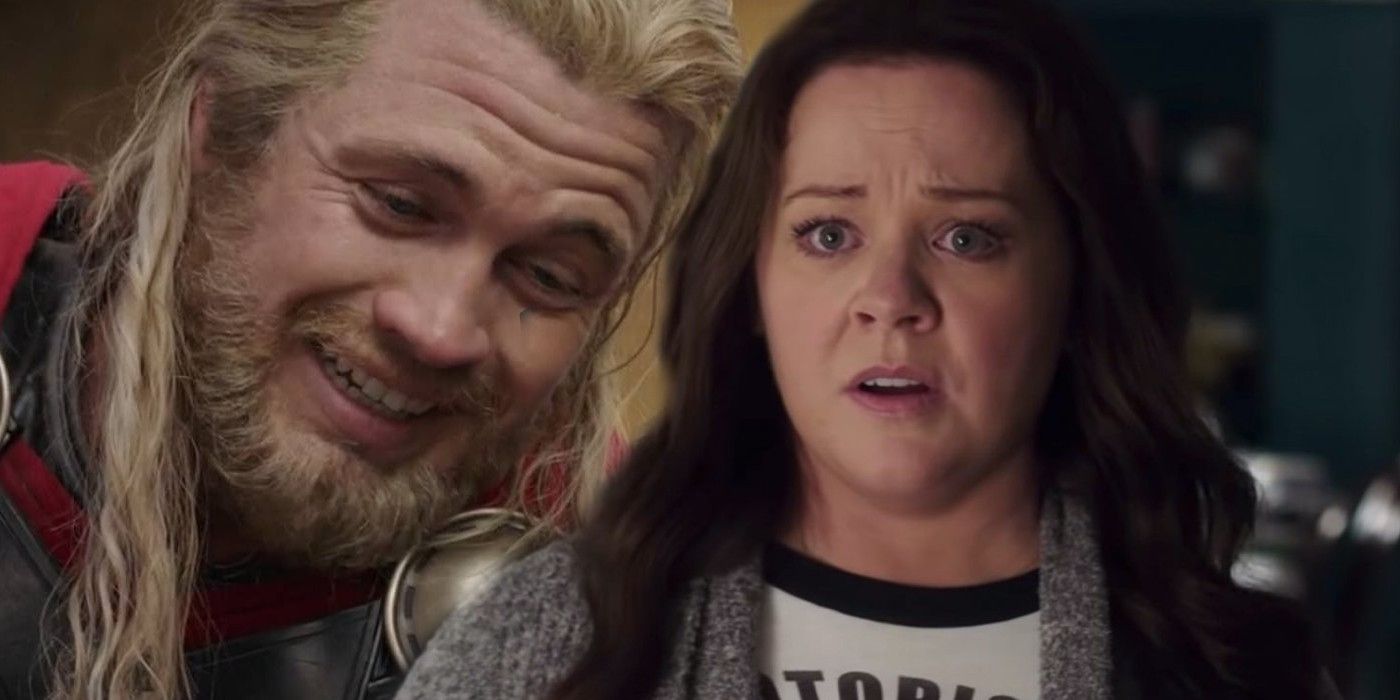 Here's everything we learned from the recent Thor: Love & Thunder set reveals. The MCU's first two Thor movies struck the traditional balance between light-hearted humor and superhero action, but when Taika Waititi took over for Thor: Ragnarok, the God of Thunder started down a wackier path. Thor: Ragnarok delivers the epic fights and intense villains viewers expect, but kicks the comedic elements into overdrive. The best example of Waititi's Thor-volution is the hilariously cheesy stage production based on Loki's "death" from Thor: The Dark World.
When Chris Hemsworth makes his long-awaited return home, he finds Loki masquerading as Odin, watching an amateur play where Matt Damon replaces Tom Hiddleston, Luke Hemsworth takes his brother's place, and Sam Neill cameos as Odin. The performance is a standout scene that uses celebrity star power to brilliant effect, as Damon, Hemsworth and Neill revel in this rare chance to chew as much scenery as they can handle. Waititi occupies the director's chair once again for Thor: Love & Thunder, with Christian Bale on villain duty as Gorr the God Butcher and Natalie Portman returning as Thor's old flame, Jane Foster.
Thor: Love & Thunder is currently filming down under, and new on-set photos reveal a sequel to the hammy theater sequence from Thor: Ragnarok is in the works. With new cameos and a fresh piece of Thor's history to ruin, here's everything we learned about Thor: Love & Thunder from the latest images.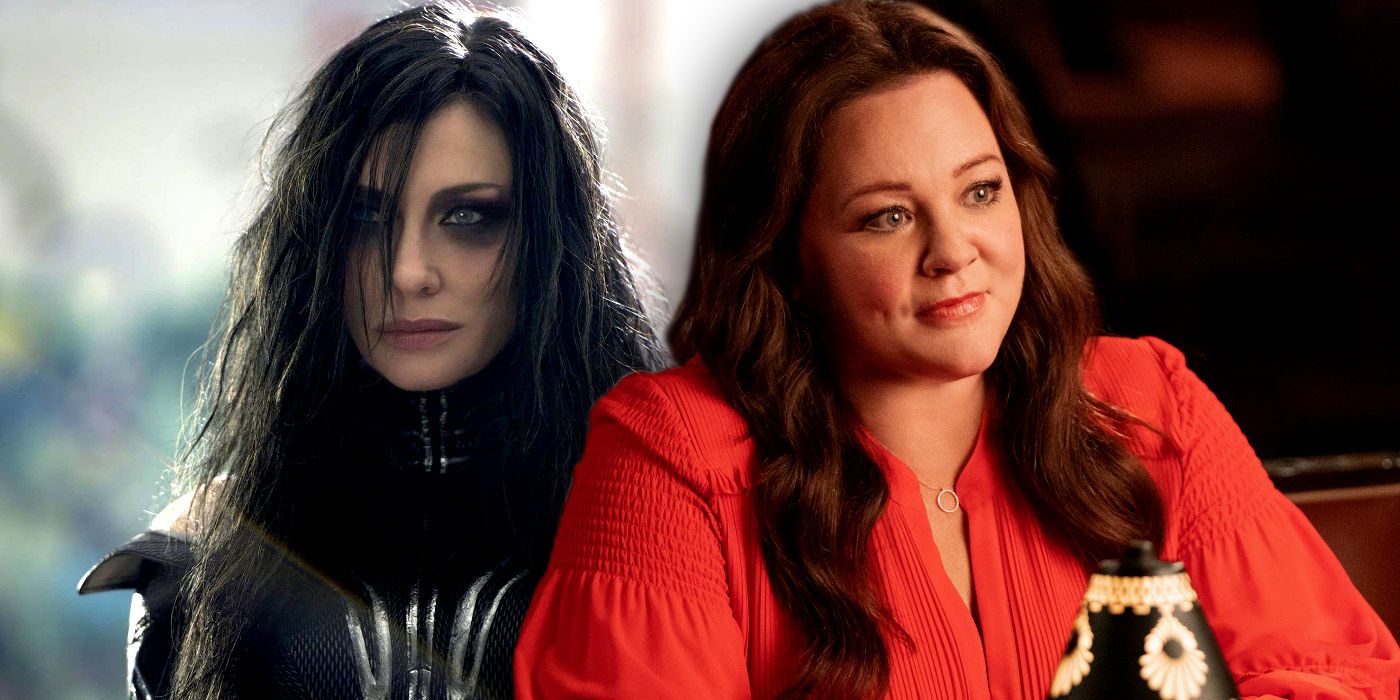 The big new addition to Thor: Love & Thunder's "cast within a cast" is Melissa McCarthy as Hela. Originally portrayed by Cate Blanchett, Hela debuted in Thor: Ragnarok as Thor's long-lost older sister, locked away by Odin after she threatened to unsettle the power balance on Asgard. Hela was released as a consequence of Odin's death, and wasted no time picking up where she left off, taking Asgard by force and threatening to lead a violent invasion into the Nine Realms. Hela was ultimately thwarted in her mission to create a grand Asgardian empire, but at the heavy cost of Asgard itself (and Thor's right eye).
Videos and photos from Thor: Love & Thunder's Sydney filming location show Melissa McCarthy playing Hela – or more accurately, an Asgardian actress pretending to be Hela. McCarthy is one of the most renowned comedy actors in Hollywood today, with notable credits in Bridesmaids and The Heat, and back in December 2020, she filmed a hilarious "audition tape" for Thor: Love & Thunder alongside her husband, Ben Falcone. It seems Taika Waititi was only too happy to oblige. With McCarthy's comedy chops and SNL history alongside Matt Damon, the MCU couldn't have cast a better Fake Hela.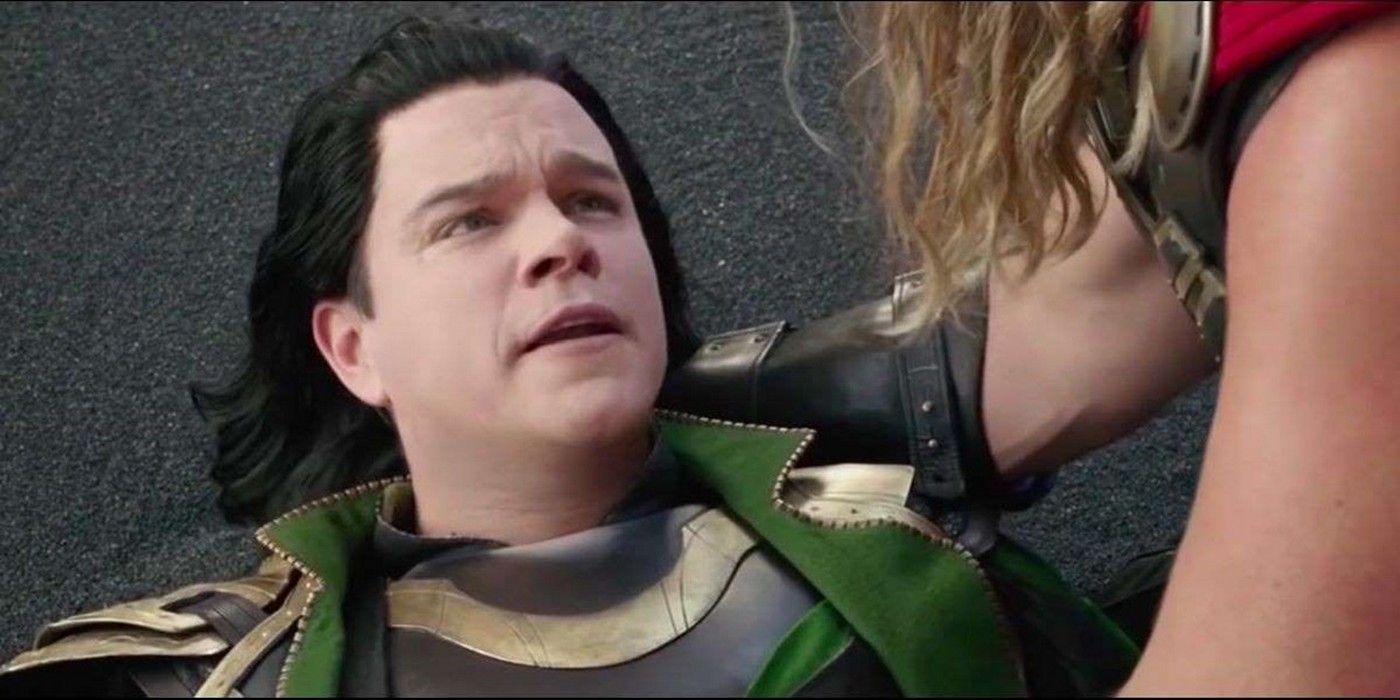 Aside from the incoming Melissa McCarthy, Thor: Love & Thunder's theater troupe will also bring back the usual suspects of Matt Damon, Luke Hemsworth and Sam Neill. Damon's MCU comeback was disclosed in January, and although he was always likely to be reprising Faux-Loki, some speculated whether the Bourne Identity actor could play a larger role – perhaps recruited by Thor to impersonate Loki as part of a mission. The recent images from Australia prove that, as suspected, Damon is returning to his existing MCU character in Thor: Love & Thunder.
Also spotted loitering around set is Luke Hemsworth, once again dressed in his brother's God of Thunder gear. Best known for his work on Westworld, those who enjoyed Luke's Oscar-worthy farewell with Matt Damon in Thor: Ragnarok will get more of their dynamic partnership in Thor: Love & Thunder. Finally, Sam Neill of Jurassic Park fame has been snapped among the cast, once again dressed as Anthony Hopkins' Odin.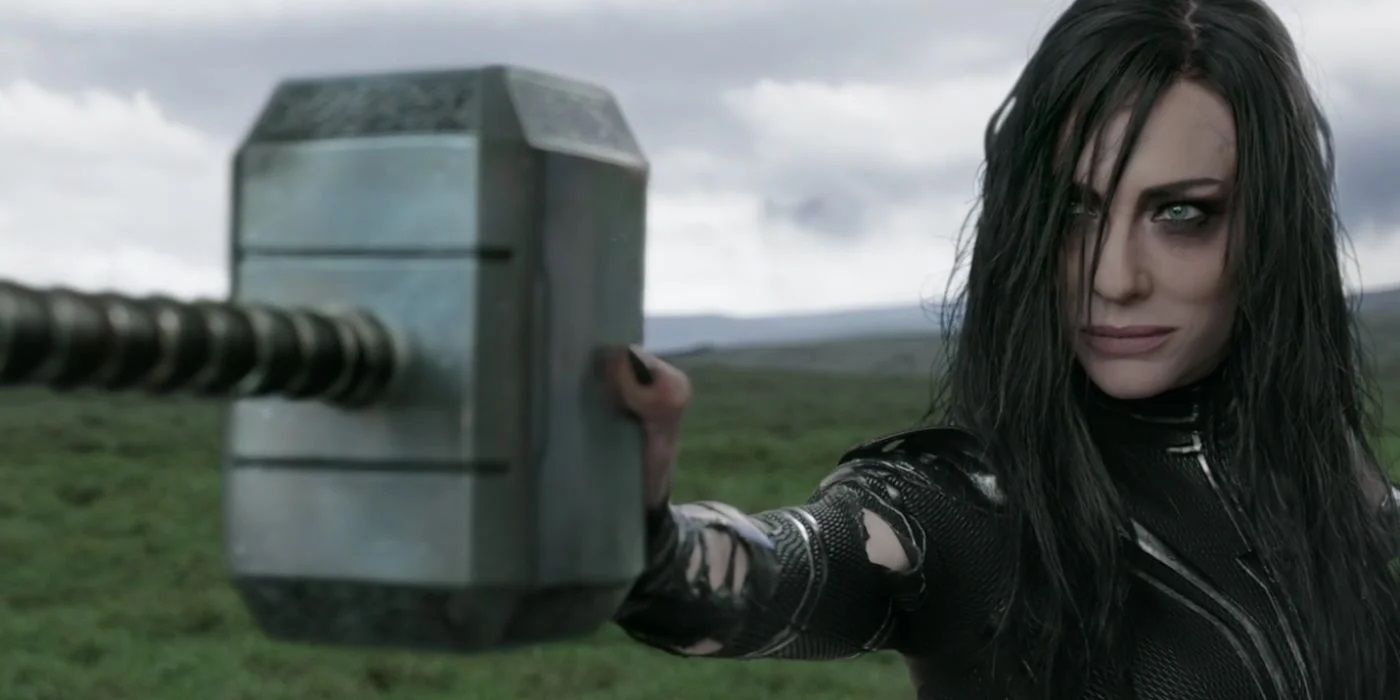 In Thor: Ragnarok, Loki (disguised as Odin) demanded a dramatic performance to honor his noble death, allowing Damon and Hemsworth to recap Thor: The Dark World in unconventionally entertaining fashion. Following the same format, Thor: Love & Thunder's play will cover the biggest moments from Waititi's previous MCU entry. Judging from the costumes worn by Neill and Luke Hemsworth in the set photos, the new play will begin by recounting Odin's death. After meeting with Doctor Strange, Thor and Loki discovered their father posing on Earth as a regular mortal, and after an emotional goodbye atop a beautiful cliff, Odin passed away. The scene should make for a hell of a parody.
A video from the Thor: Love & Thunder set confirms the play will then depict the destruction of Mjölnir. When Hela first emerged, Thor tossed the mythical hammer square at his sister's face, but she effortlessly crushed the weapon with her bare hands. Footage shows Luke Hemsworth and Melissa McCarthy acting out this very moment on stage. Bringing two important pages from the Asgardian history books to life, the Thor: Love & Thunder theater scene looks to go on longer than the Thor: Ragnarok original.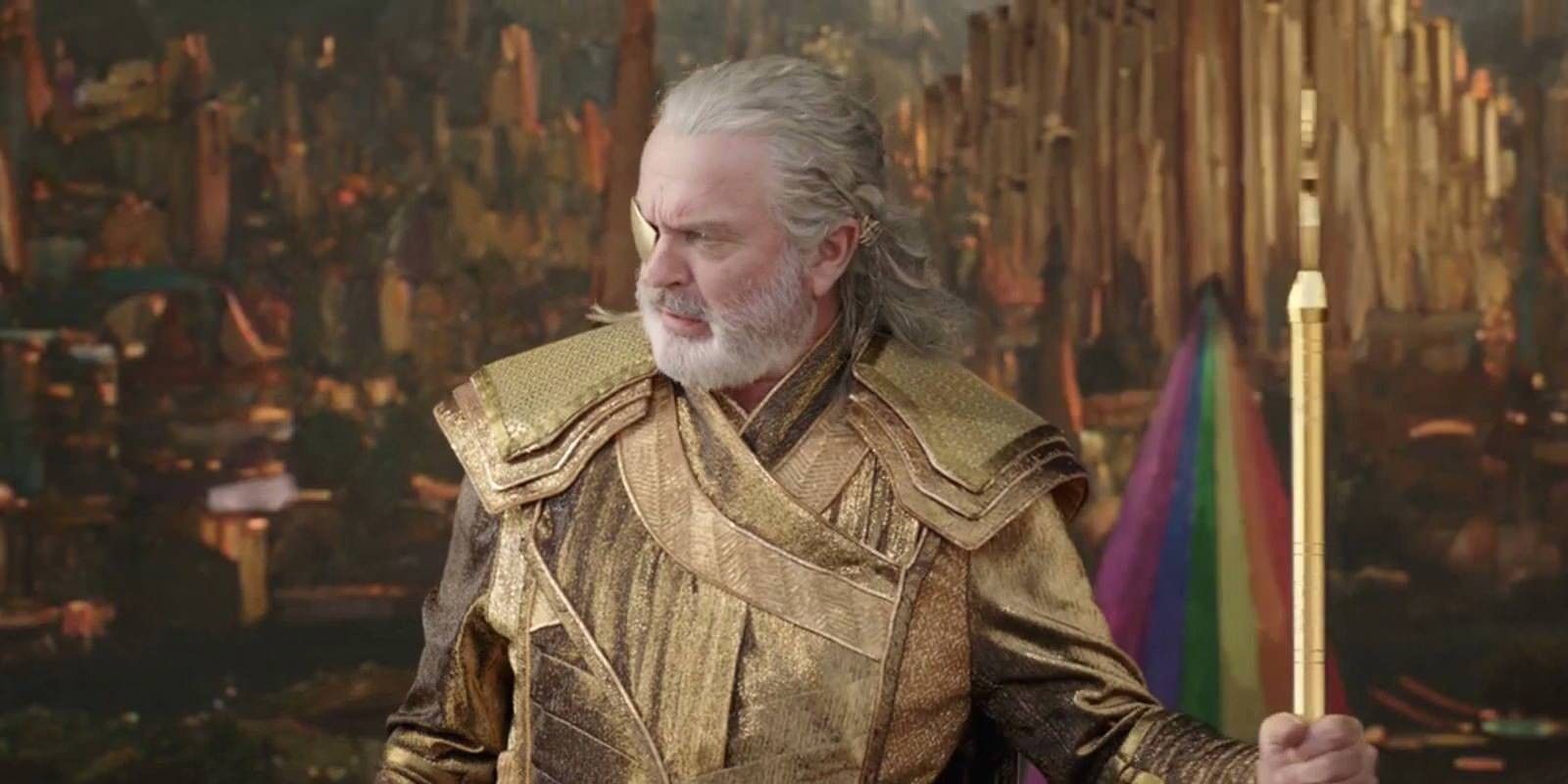 When Matt Damon's casting in Thor: Love & Thunder became public knowledge, some doubted whether he'd be playing the same Asgardian actor from Thor: Ragnarok, and this was largely due to the grim fate of his planet. When "Odin" was first seen enjoying the over-acted performance of his fake death, Asgard was in its pomp. Thor's realm was prospering, and the population had plenty of time to dabble in the arts. Since that rueful day, however, the Asgardians have found less reason to celebrate. Hela's brief spell as a tyrannical leader resulted in the destruction of Asgard, and while Thor did his best to lead as many refugees as possible away from their dying home world, Thanos soon arrived to slaughter half of them anyway.
Thor: Love & Thunder proves that the Asgardian theater troupe (or the important ones anyway) were all able to survive Hela, Ragnarok, and Thanos. Maybe their ability to play dead came in handy. It's interesting that the drama club is still in full swing, despite all the hardships they've endured since leaving Asgard. Judging by the elaborate staging, their company is doing bigger business than ever now that Thor's people have settled in Norway. Has New Asgard become a local tourist hot-spot?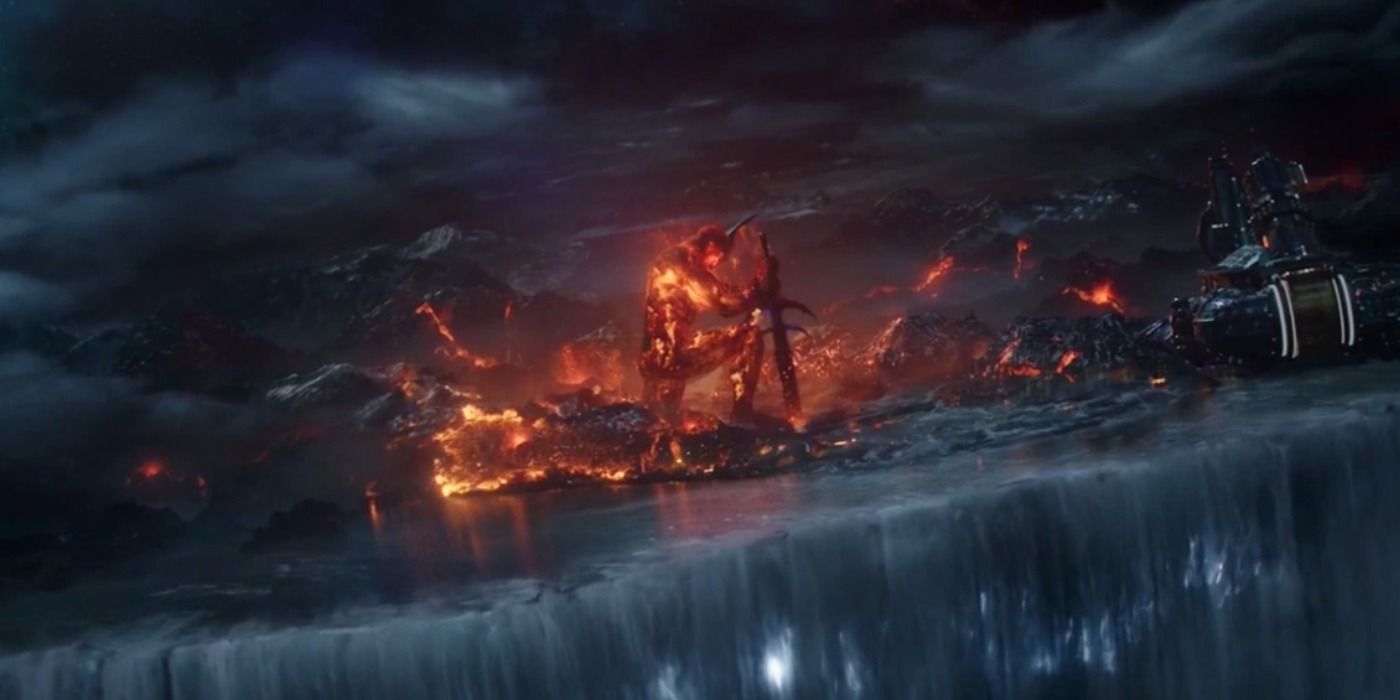 When Thor: Love & Thunder's outdoors set was under construction in Sydney, fans wondered whether the Norse-inspired designs indicated a return to Asgard was on the cards. After witnessing the likes of Luke Hemsworth and Melissa McCarthy in action, however, it seems the Asgardian structures were merely part of the new theater production scene. Nevertheless, a trip to the real Asgard remains on the table. Although much of the set dressing clearly belongs to the Asgardian theater stage, there are other ornate pieces of film furniture sitting away from the performance area, leaving a slim chance that Thor's people will return to Asgard and rebuild their original home in Thor: Love & Thunder.