The Witcher: Henry Cavill's Epic Sword Fights Used This CGI Trick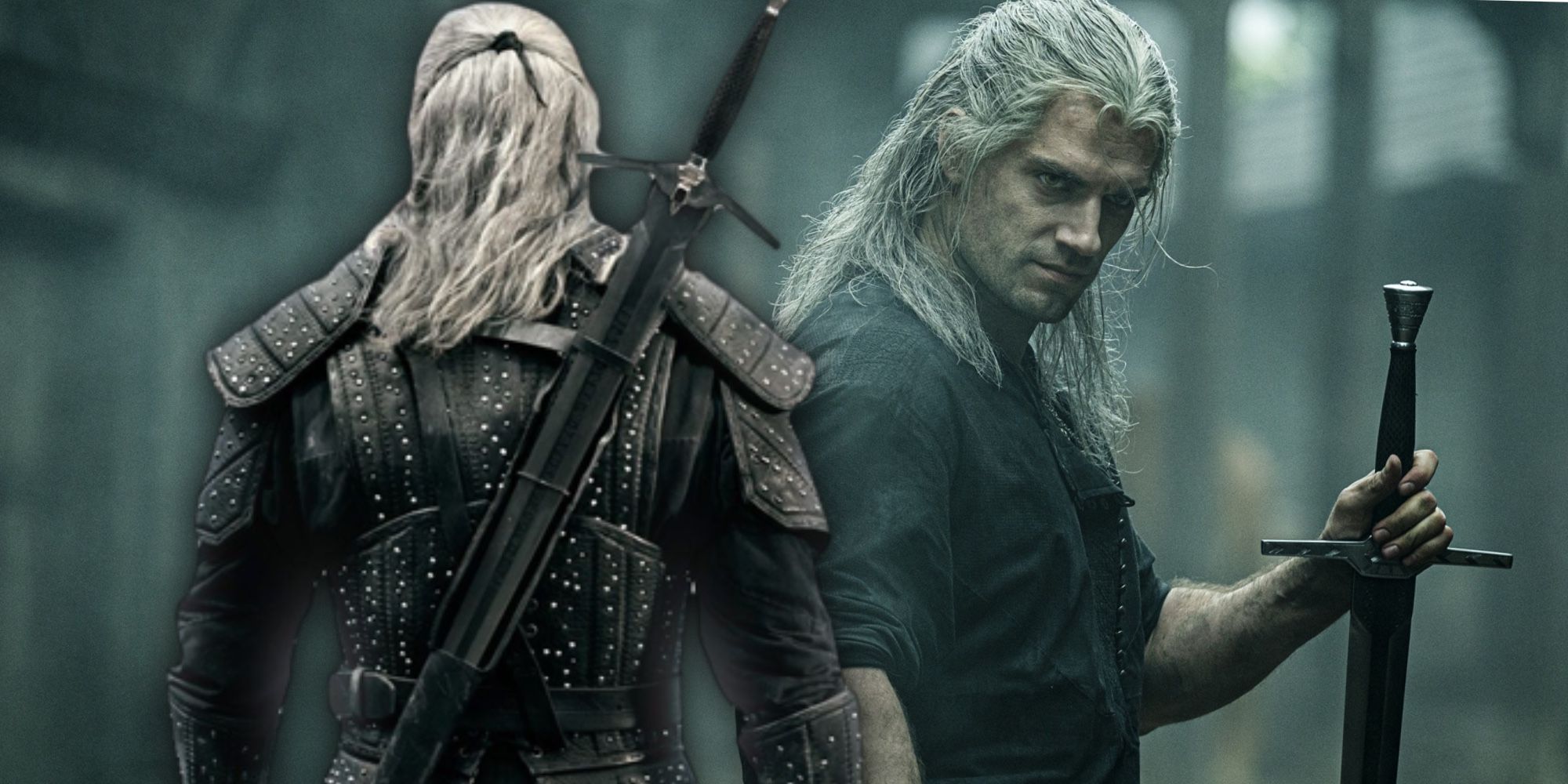 The Witcher uses a neat CGI trick to film sword duels without having to splice multiple shots together to show a character delivering a killer blow. Netflix's adaptation of The Witcher quickly became one of its most popular (and expensive) original series, no doubt due to the sheer amount of CG trickery used throughout for its fantasy elements. The Witcher features many scenes with terrifying monsters and magical abilities brought to life via computers, but they aren't the only times CGI comes in handy.
Sword duels feature heavily throughout The Witcher, with Henry Cavill's Geralt's primary weapons being his swords, and his skill with a blade is one of the things that makes him such a fearsome opponent. When it comes to displaying Geralt's swordsmanship, The Witcher doesn't hold back either. The series is graphic and bloody throughout, with many dismemberments and decapitations. To show these fatal wounds convincingly the production employed an increasingly common CGI trick, which Cavill described in a video on Netflix's YouTube channel.
While filming The Witcher's sword battles, Cavill – and presumably most of the performers wielding blades – often used "cutdown" swords, which is a prop with half of the blade missing. The purpose of this is to allow a fight scene to continuously film as a sword pierces or slices through someone's body, with the missing half of the blade later brought to life via CGI. Not only is this technique safer, but it makes for a cleaner shot that's easier to work with in post-production. Cavill also described the CGI effect in another video where he breaks down Geralt's duel with Renfri in Blaviken.
The Witcher isn't the only series that uses cutdown swords for its action sequences. Titans and The Walking Dead have also used this trick and it's likely that – until there's another spectacular advance in filmmaking technology – this trend will continue. While getting the best shot possible is a close second, the priority when filming fight scenes should always be the safety of the cast and crew. As Cavill describes, several types of prop swords (cutdown swords, lightweight swords, and rubber swords) are used to keep actors and stunt workers from doing real harm to each other.
Unfortunately, Witcher fans will have to wait before their next dose of swordfights, monsters, and Geralt of Rivia, with The Witcher season 2 currently set to return on August 17, 2021. Henry Cavill himself will next be seen in Zack Snyder's Justice League and in a move that no doubt appealed to his inner gaming nerd, he will voice a character in the forthcoming video game Squadron 42. This long-delayed title also boasts a seriously impressive voice cast consisting of Gary Oldman, Gillian Anderson, Mark Hamill and many, many more.