The United States vs. Billie Holiday Cast & Real-Life Character Guide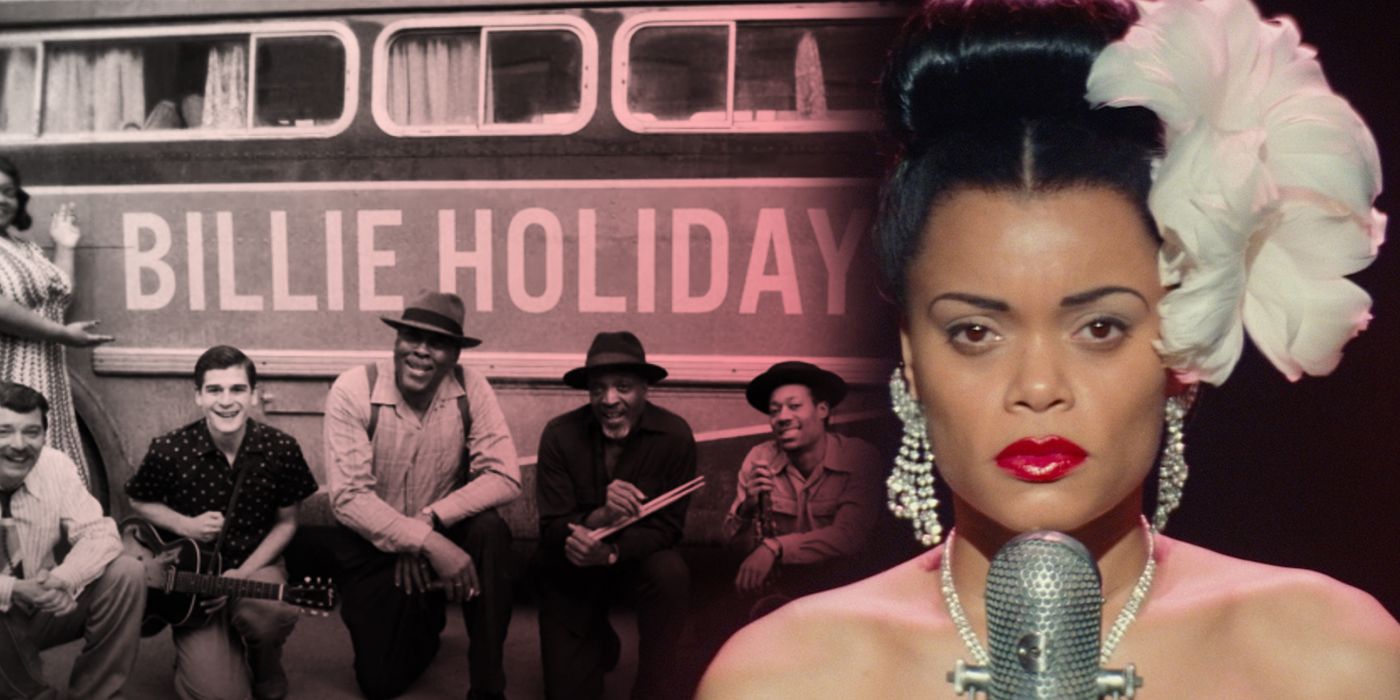 The United States vs. Billie Holiday features a star-making performance from Andra Day, complimented by a strong cast that takes on the roles of real-life figures. Based on Johann Hari's 2015 book Chasing the Scream, the 2021 Hulu movie focuses on America's War on Drugs, and how a famous blues singer became public enemy number one, at least according to the Federal Bureau of Narcotics. The United States vs. Billie Holiday was directed by American filmmaker Lee Daniels.
In The United States vs. Billie Holiday, the focal singer gains the government's attention after performing "Strange Fruit," a song about the lynching of Black Americans. Holiday refuses to remove the number from her set, which prompts Harry J. Anslinger — the commissioner for the Federal Bureau of Narcotics — to set up the singer because of her well-known heroin problem. FBI agent Jimmy Fletcher is assigned to frame Holiday, but ultimately becomes part of her inner circle, and even her lover too. The Hulu movie primarily follows the singer's life throughout the 1940s.
The main cast for The United States vs. Billie Holiday on Hulu mostly portrays individuals who were close to Holiday in real life, many of whom enabled her drug addiction problem. Garrett Hedlund has a prominent role as the aforementioned Anslinger, but Day is indeed the main attraction alongside Trevante Rhodes as Fletcher. Here's a cast and character breakdown for The United States vs. Billie Holiday, including side by side images for the main historical figures.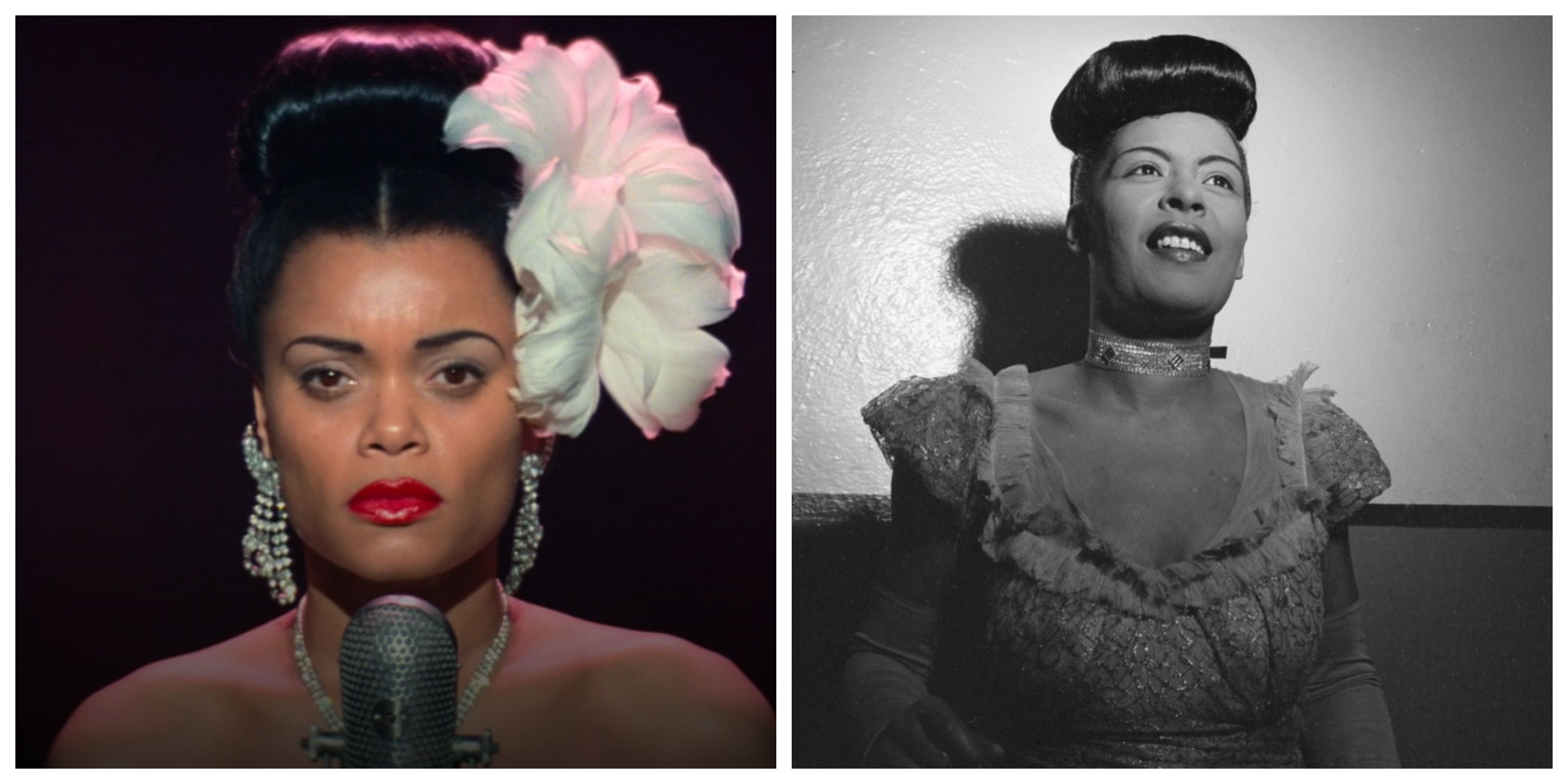 Andra Day stars as the iconic blues singer Billie Holiday. After performing "Strange Fruit," she's targeted by the U.S. government in an effort to spin the narrative from racial injustice to drug abuse. Holiday knows that the FBI doesn't have strong evidence, but also understands that they can easily sway the narrative to their advantage. Day voiced Sweet Tea in Cars 3 and appeared as Minton's Singer in Marshall. She received two Golden Globe nominations for her performance in The United States vs. Billie Holiday.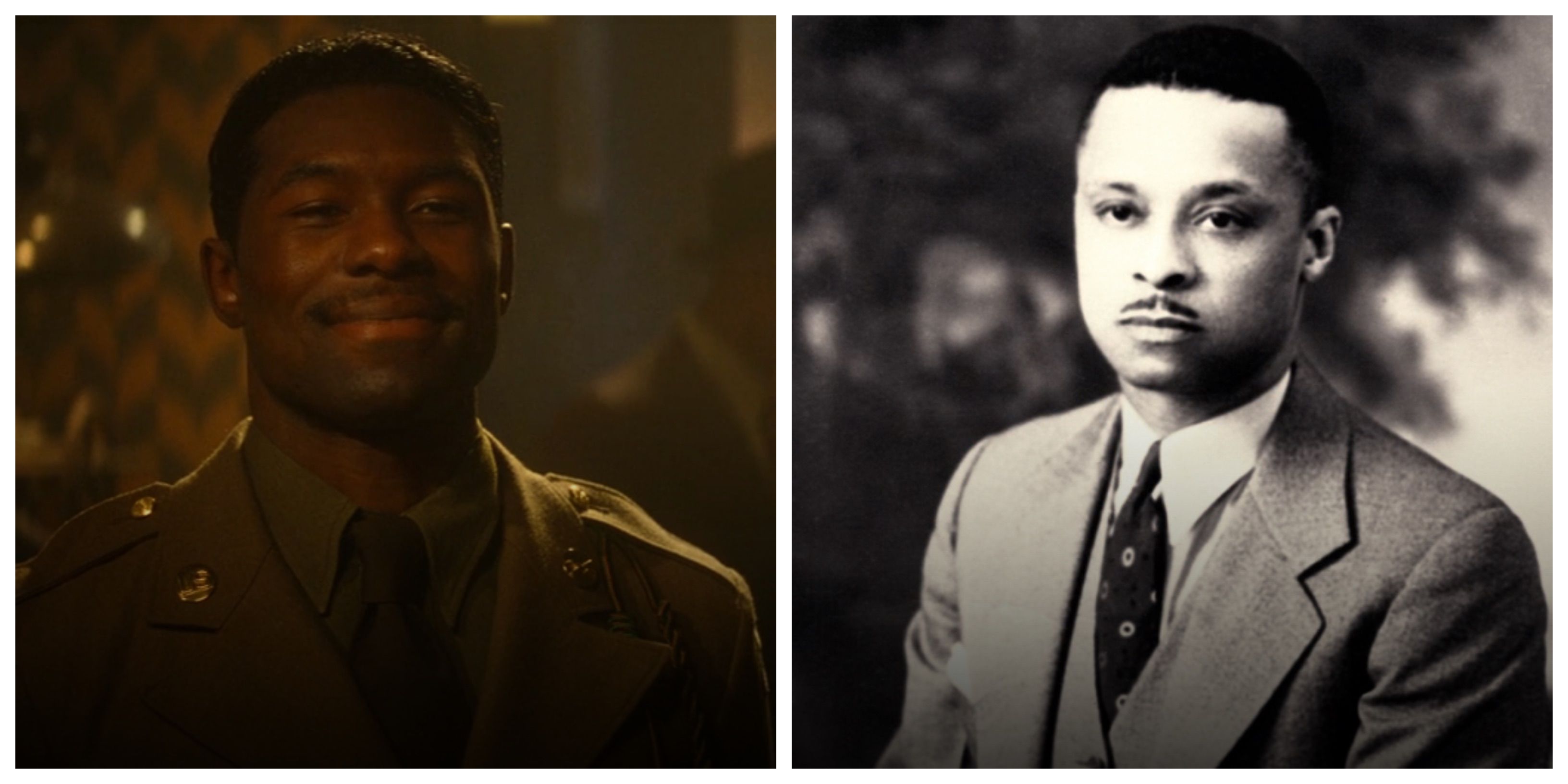 Trevante Rhodes co-stars as Jimmy Fletcher, a real-life FBI agent who was responsible for Holiday's arrest, only to later develop a romantic relationship with her. A military man, Fletcher initially appears stoic while working for the government, but eventually develops a drug problem while on the road with Holiday. Rhodes headlined Barry Jenkins' 2016 film Moonlight as Black. He also appeared as Nebraska Williams in The Predator and Tom in Bird Box.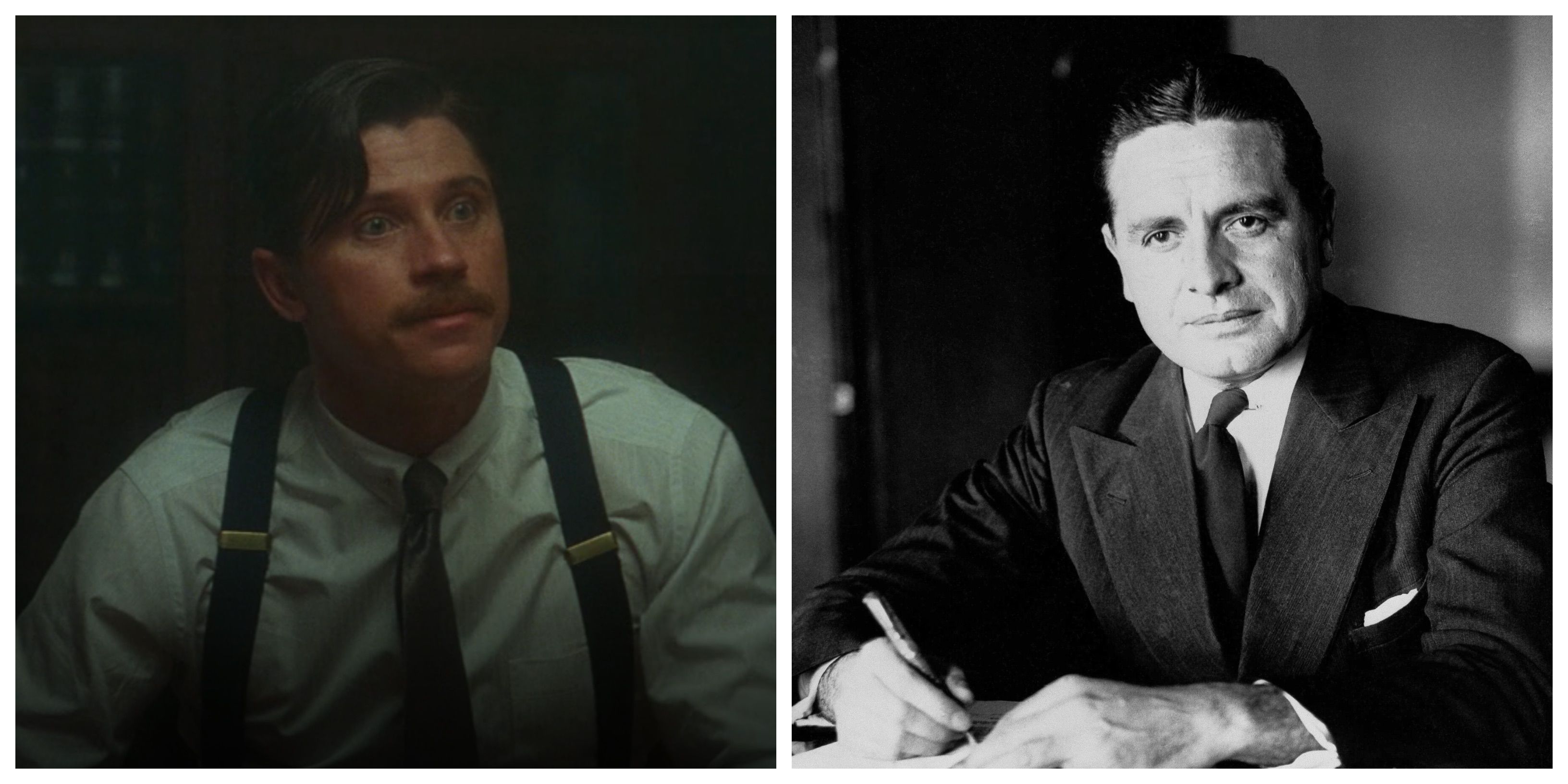 Garrett Hedlund portrays Harry Anslinger, the commissioner for U.S. Treasury Department's Federal Bureau of Narcotics who believes that Holiday performs the "devil's music." Hedlund starred as Sam Flynn in TRON: Legacy and Dean Moriarty in On the Road. He also appeared as Johnny Five in Inside Llewyn Davis and Jamie McAllan in Mudbound.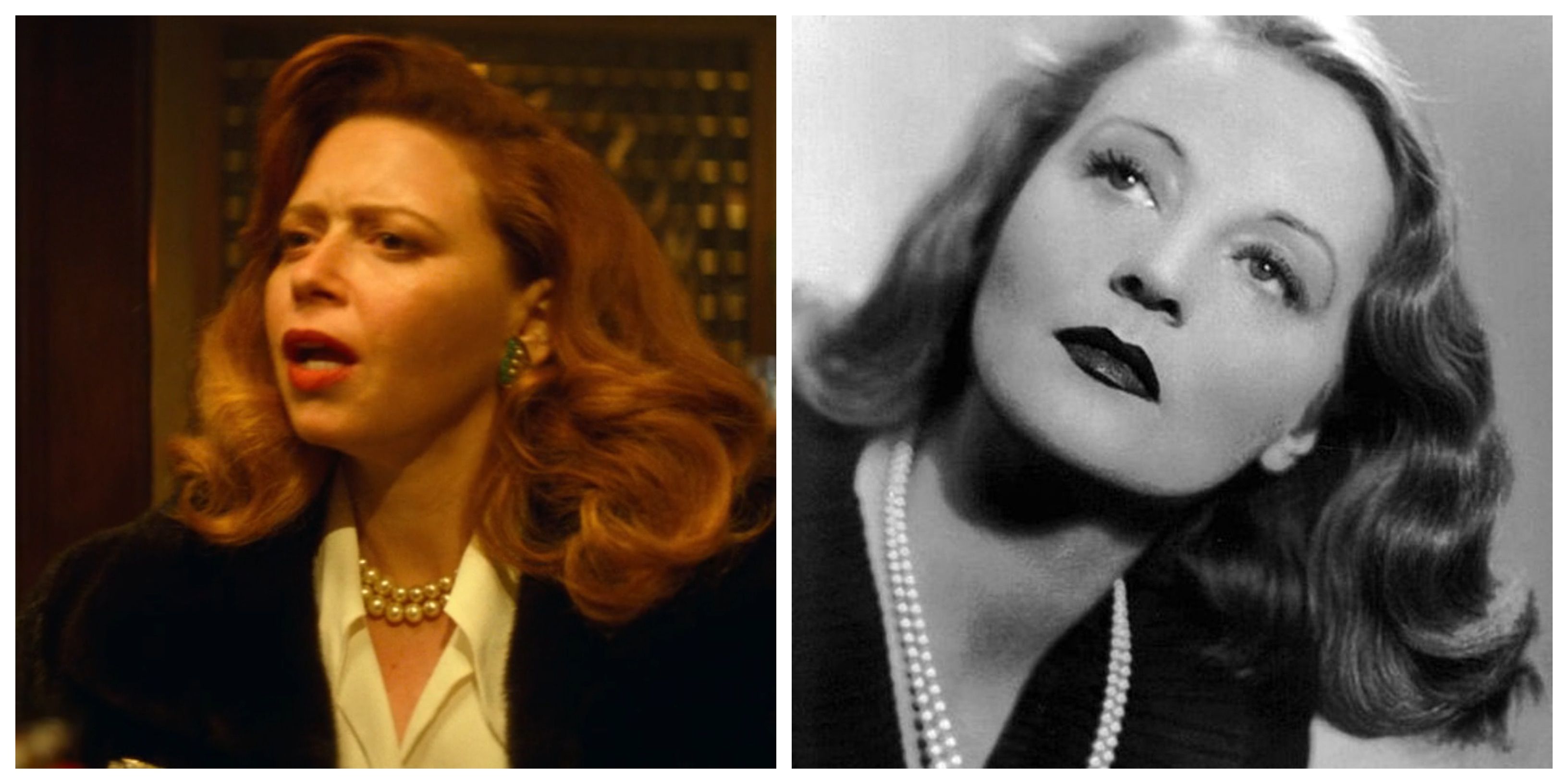 Natasha Lyonne appears as Tallulah Bankhead, a Hollywood actress and Holiday's red-haired girlfriend who warns the singer about looming threats. Lyonne portrayed Jessica in American Pie and starred as Nicky Nichols in Orange Is the New Black. She also headlined the Netflix show Russian Doll as Nadia Vulvokov and voiced Suzette in Big Mouth.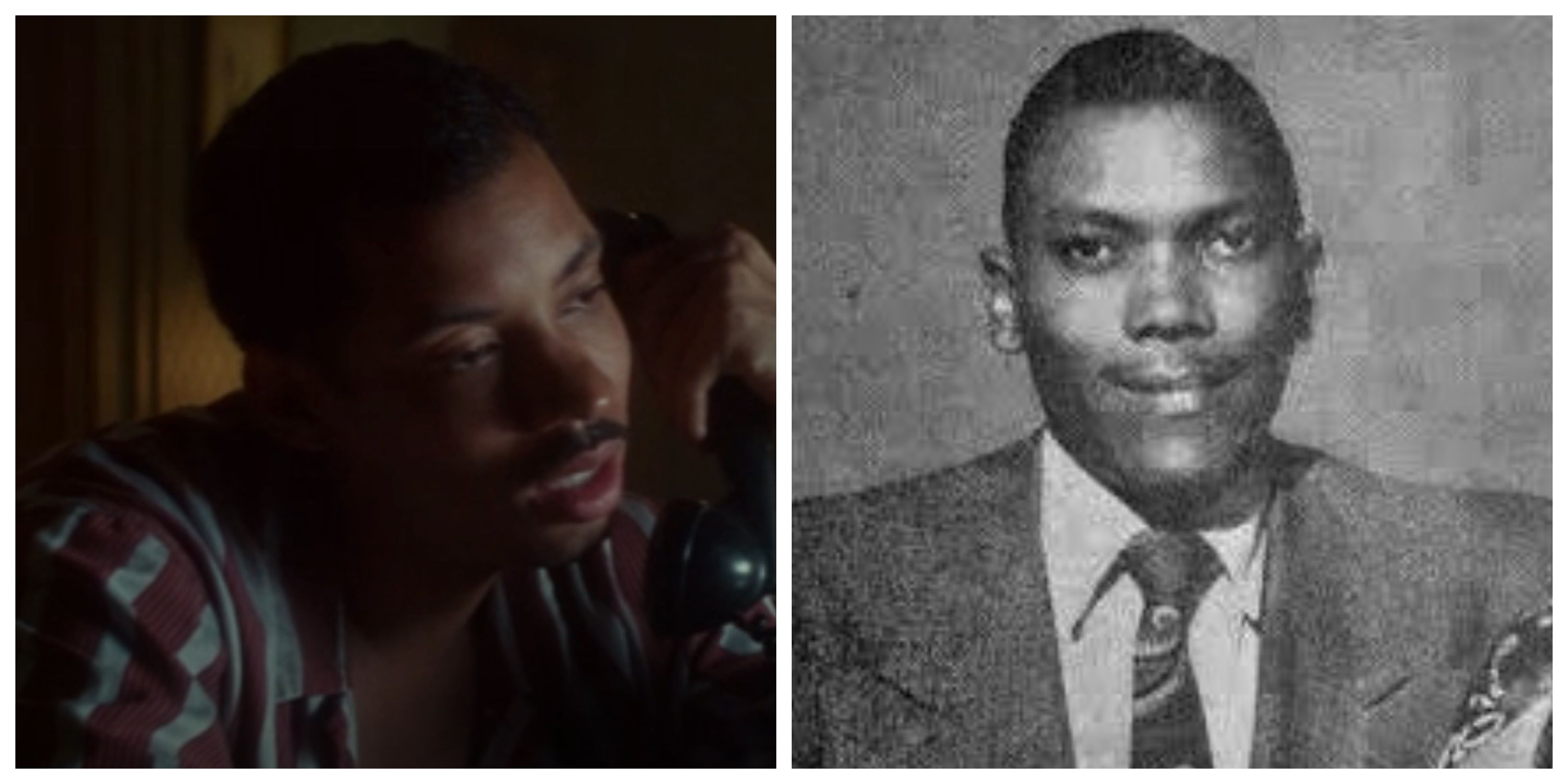 Melvin Gregg portrays Joe Guy, a trumpet player who struggles with a drug addiction. He's also romantically involved with Holiday. Gregg appeared as Erick Scott in High Flying Bird and Marcus Parrish in The Way Back. He currently portrays Drew "Manboy" Miller in Snowfall.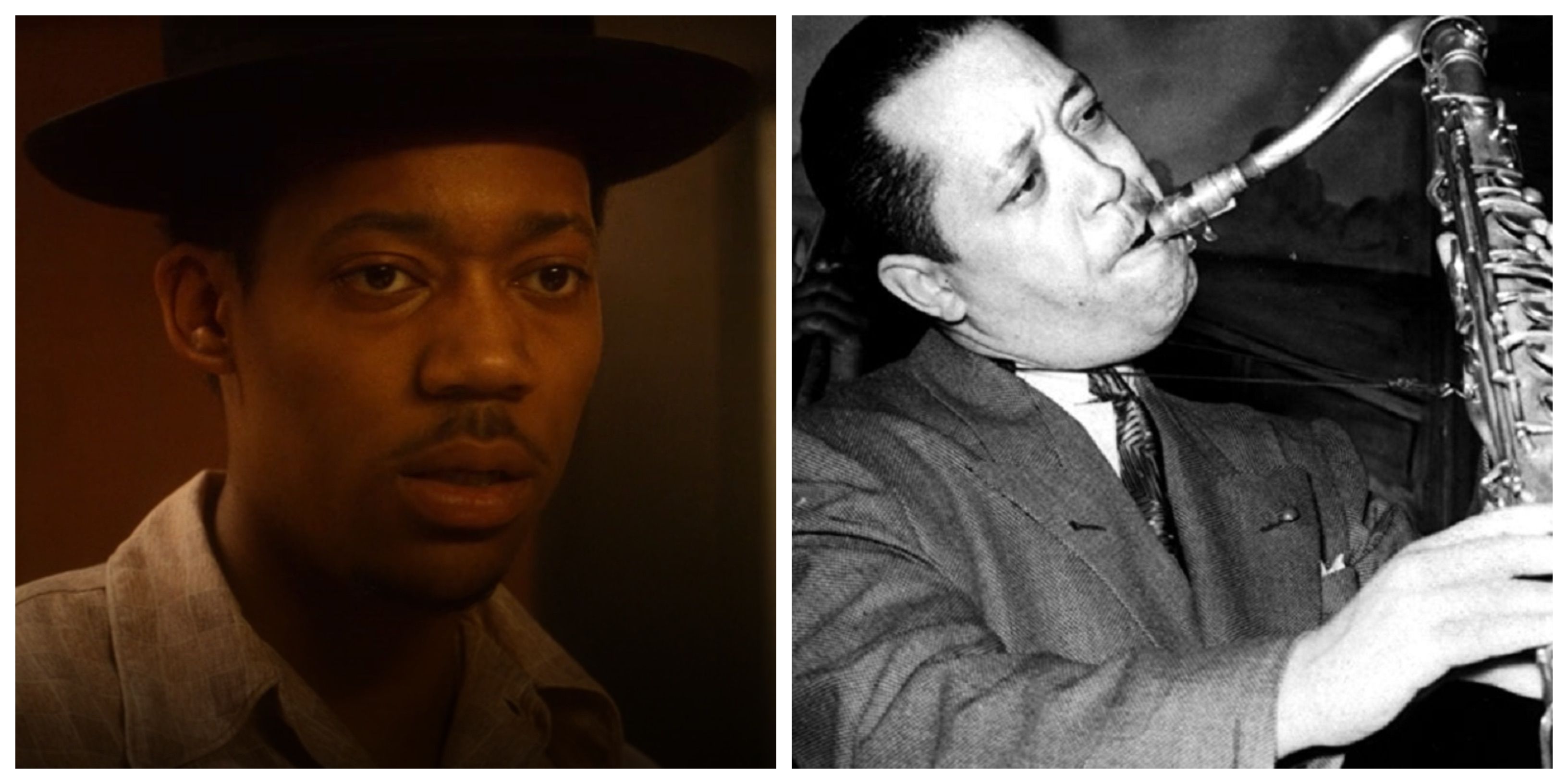 Tyler James Williams portrays Lester Young, a saxophonist in Holiday's band who is known as "Prez." William starred as Chris in Everybody Hates Chris and portrayed Lionel Higgins in Dear White People. He also appeared as Noah in The Walking Dead.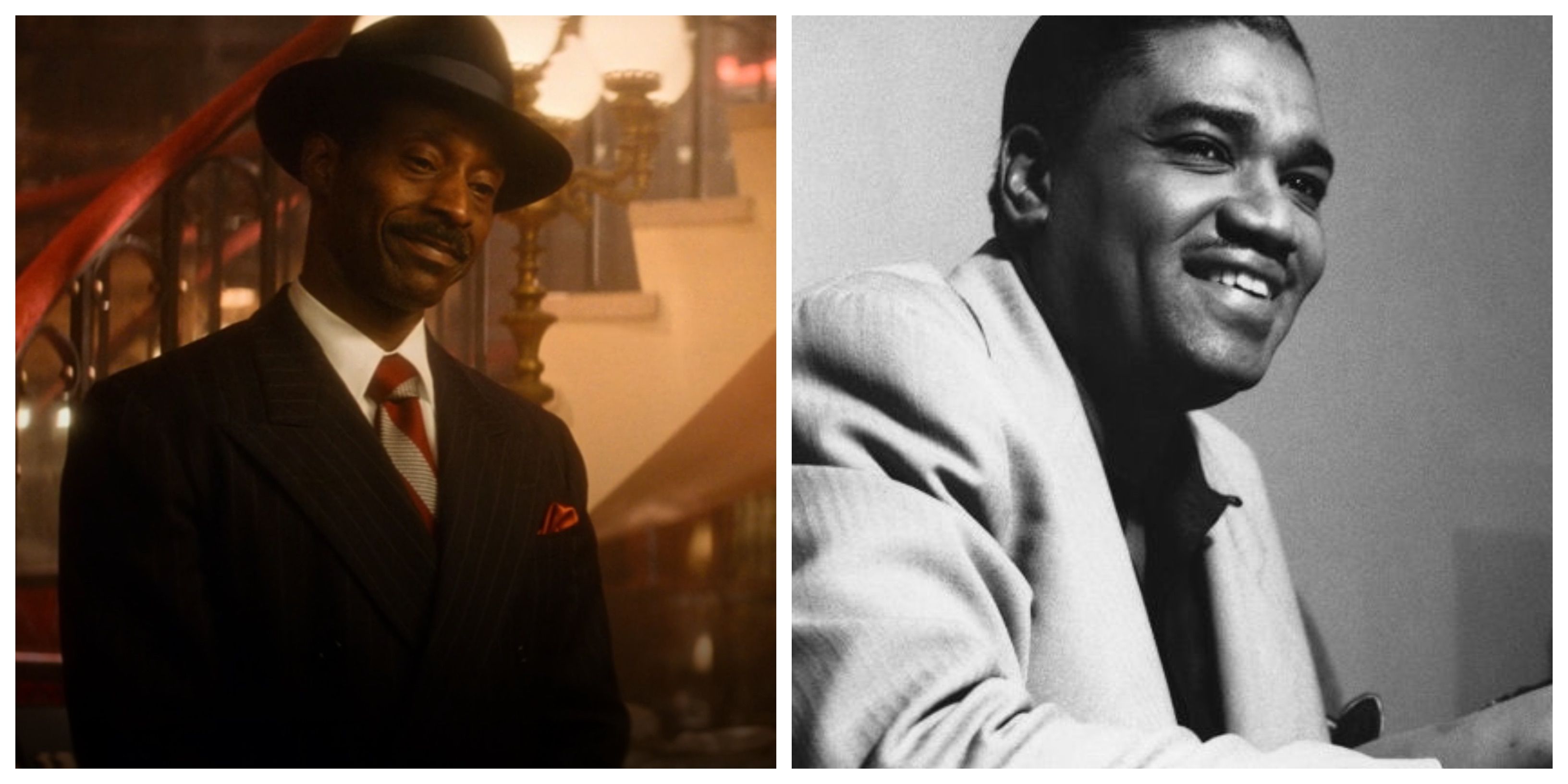 Rob Morgan appears as Louis McKay, a businessman whose is initially described as "a boxer and a pimp." He eventually marries Holiday, abuses her, and then disappears. Morgan portrayed Turk Barrett in Daredevil, Hap Jackson in Mudbound, and Officer Powell in Stranger Things.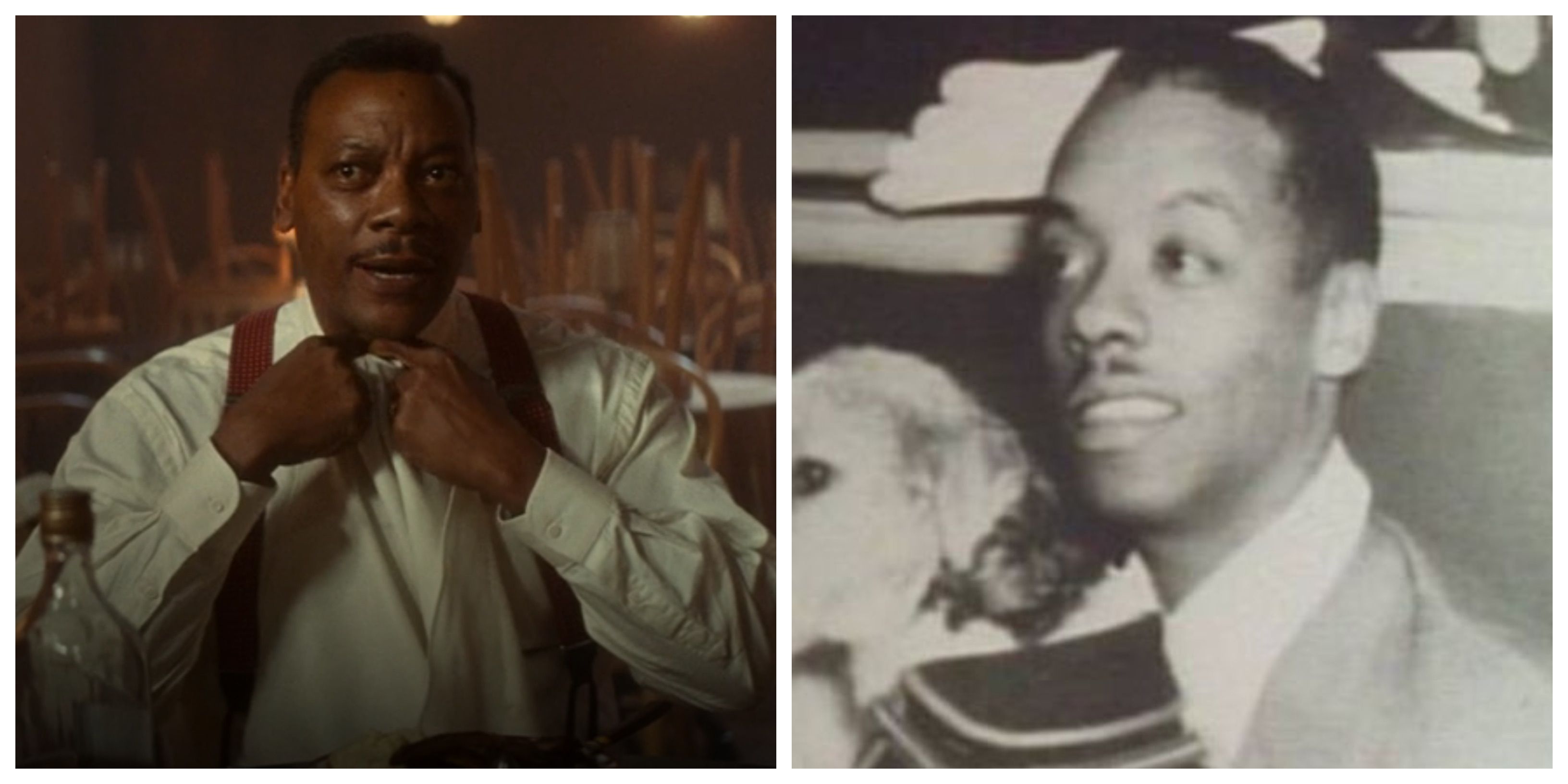 Erik LaRay Harvey portrays James Monroe, Holiday's first husband who verbally abuses her while trying to please promoters. Erik LaRay Harvey appeared as Willis "Diamondback" Stryker in Luke Cage on Netflix and Del Chance in Godfather of Harlem.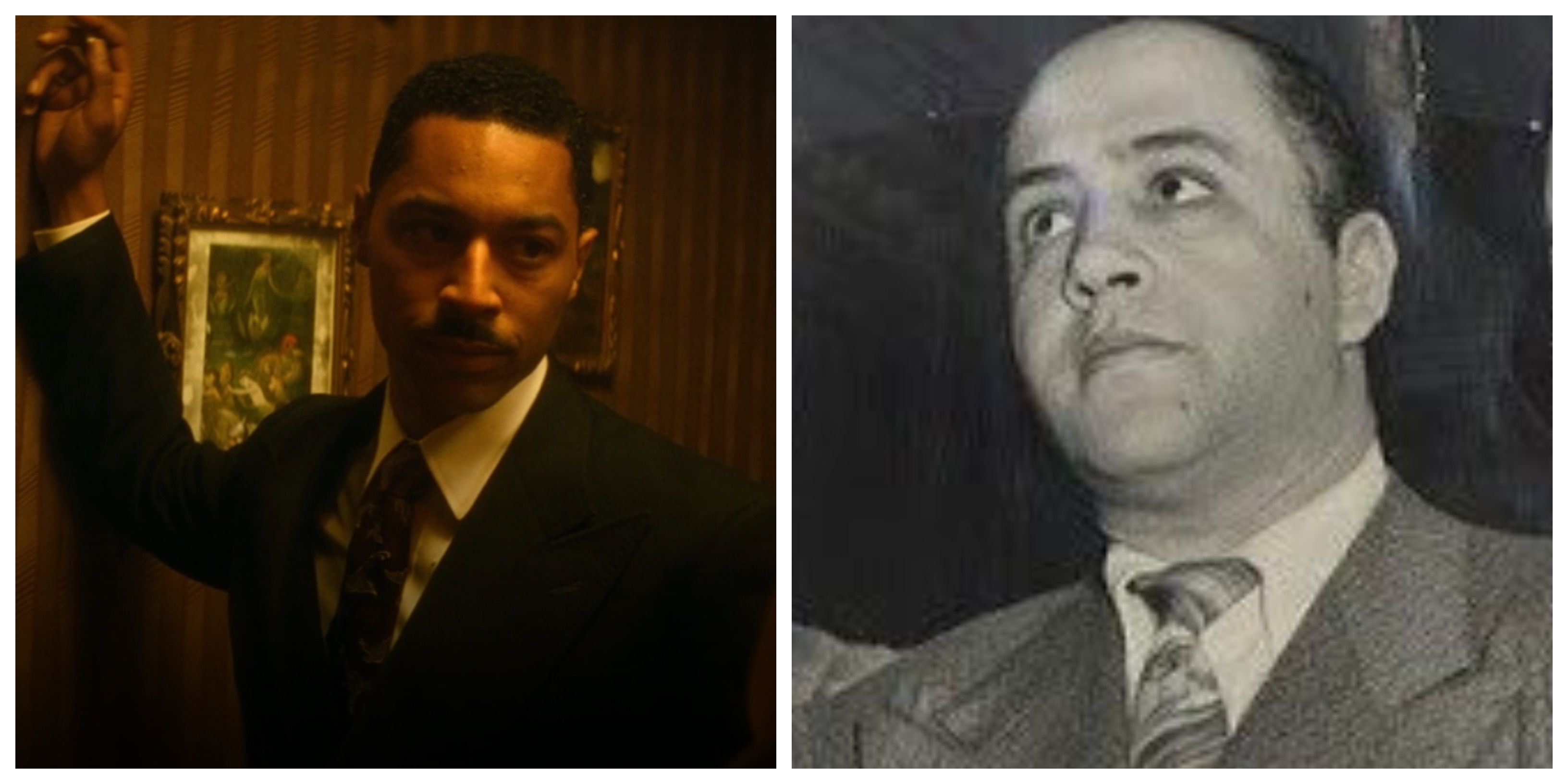 Tone Bell portrays John Levy, the owner of the Ebony Club who has a sexual fling with Holiday. Like many males in the film, he puts on a confident facade but displays poor judgment behind closed doors. Tone Bell portrayed Carter in Disjointed and Scott Evans in The Flash. He recently appeared as Nick in Fam.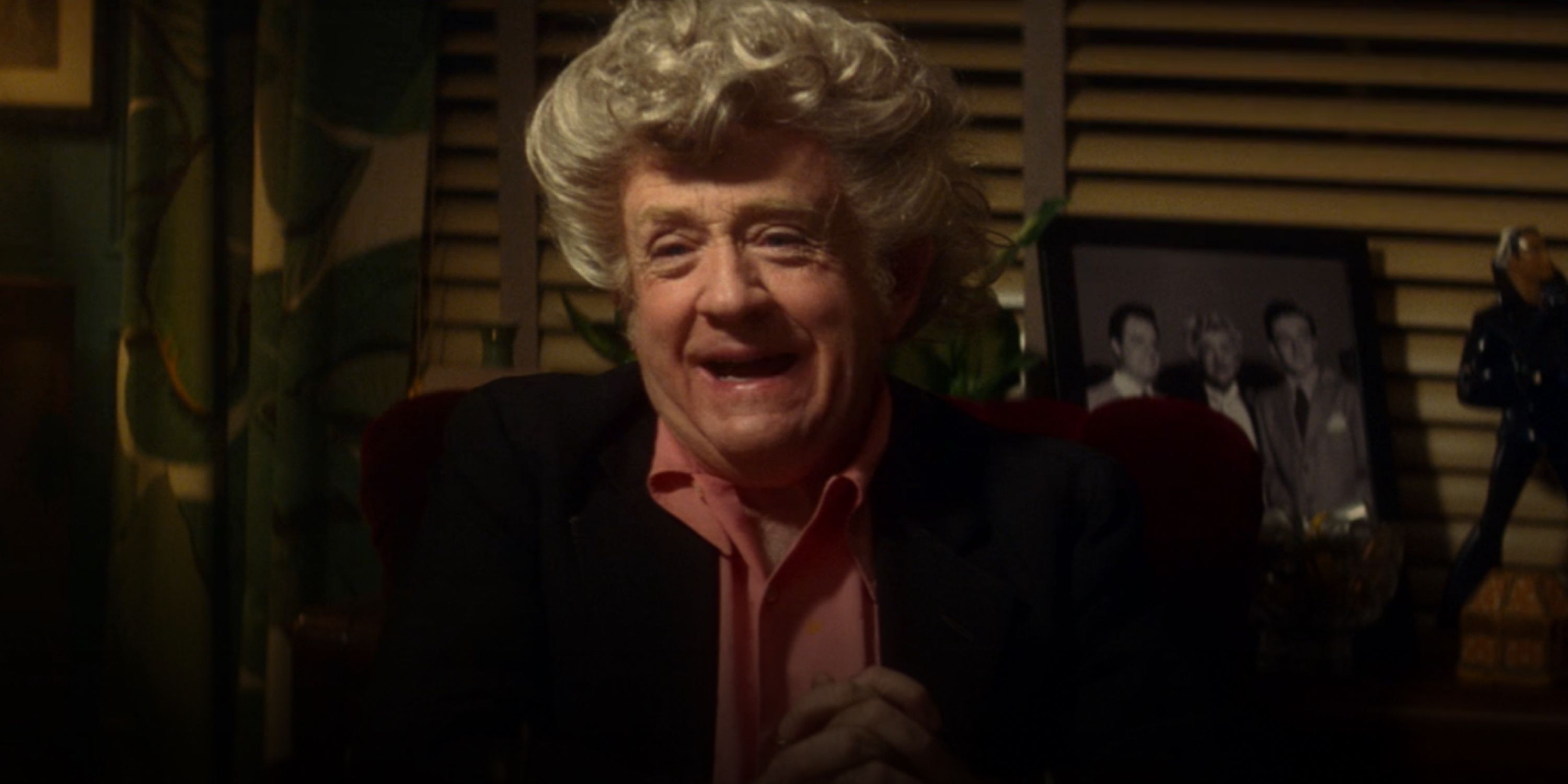 Leslie Jordan (Above) as Reginald Lord Devine: A radio show host who interviews Holiday throughout the film. He's a fictional character who asks inappropriate questions about the singer's persona life. Leslie Jordan portrayed Mr. Blackly in The Help and Beverley Leslie in Will & Grace. He currently appears as Phil in Call Me Kat.
Miss Lawrence As Miss Freddy: Holiday's stylist and a member of her inner circle. She is with the singer during the interview with Reginald Lord Devine. Miss Lawrence portrayed Miss Bruce in Star and also appeared in Empire season 2.
Dusan Dukic as Joe Glaser: Billie's manager at the beginning of the film. He seems to be doing his job; however, his client describes him as "crooked." Dusan Dukic portrayed a drug trafficker in The Terminal and a newscaster in Birdman.
Da'Vine Joy Randolph as Roslyn: Billie's good friend who wears an eye patch and provides emotional/career support. Da'Vine Joy Randolph portrayed Carla in Office Christmas Party, Cherise in High Fidelity, and Lady Reed in Dolemite Is My Name on Netflix.
Adriane Lenox as Mrs. Fletcher: Jimmy's mother who wants him to carry on his father's mortuary business. Her demeanor changes when she discovers that her son met Holiday. Adriane Lenox portrayed Rose Woods in Black Snake Moan and Denise Oher in The Blind Side.
Evan Ross as Sam Williams: Jimmy's FBI colleague who is curious about his success. Evan Ross portrayed Jeff in Kevin, Who Lives at Home and Messalla in The Hunger Games movie franchise. He recently appeared as Angel Rivera in Star.
The United States vs. Billie Holiday released in February 2021 on Hulu.