The Sims 4: Paranormal Stuff Pack Review – Happy Haunts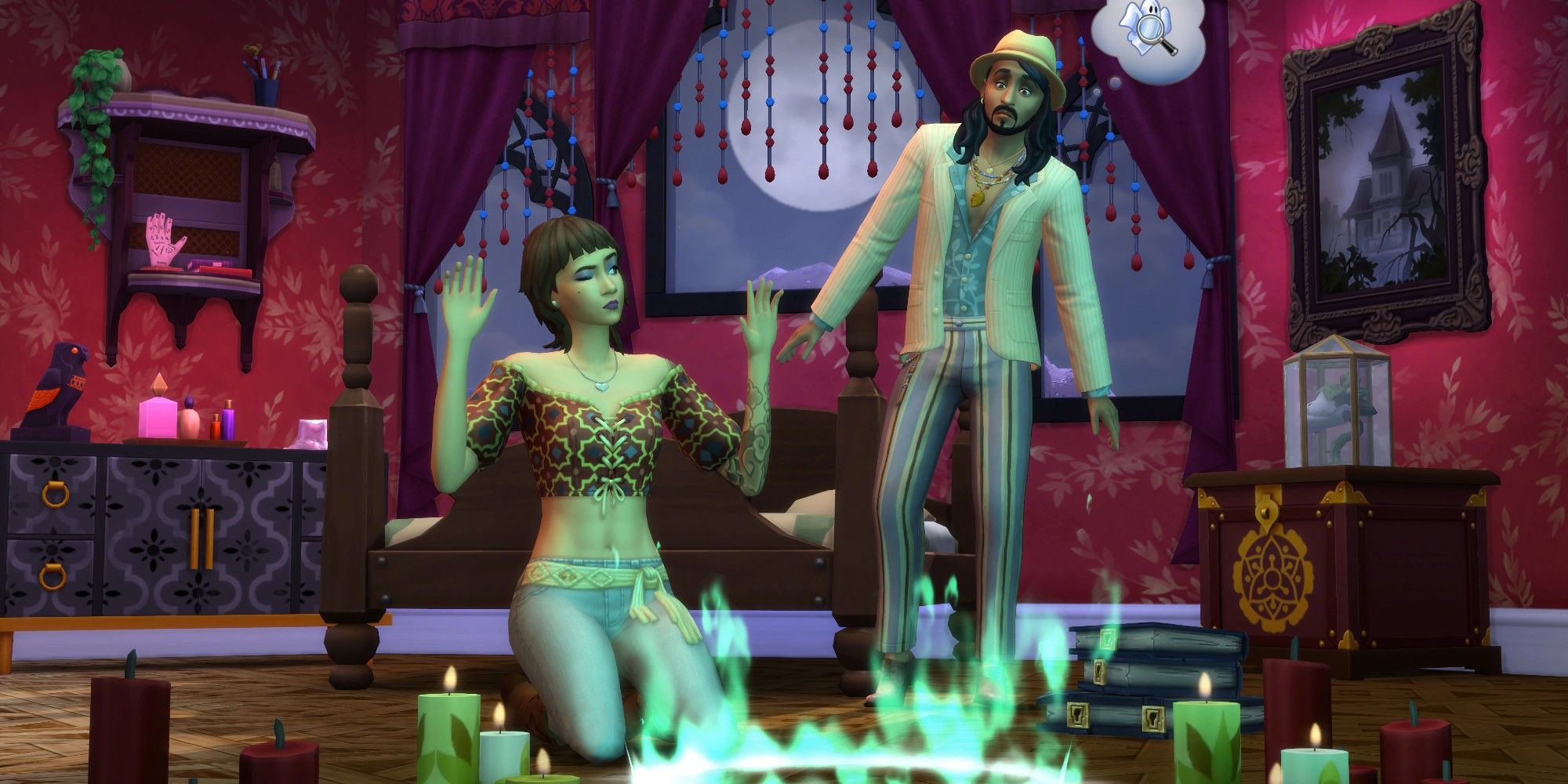 Occult gameplay has always been a popular part of the Sims franchise, and the Sims 4: Paranormal Stuff Pack finally expands on that idea by bringing ghosts to town. In The Sims 4: Paranormal Stuff pack, players can commune with the dead and meet spirits, both friendly and unfriendly. Players can have their Sims simply dabble in the occult, or become a full-fledged Paranormal Investigator tasked with cleansing a home of malevolent specters.
Gameplay elements included in The Sims 4: Paranormal Stuff are quite a bit deeper than players have come to expect from these smaller DLC packs. Where packs like Nifty Knitting Stuff only included one new mechanic for players to enjoy and a handful of new Build and Buy Mode and Create A Sim items, the Paranormal Stuff pack adds tons of new features that, while not especially deep, provide variety and make the pack a worthwhile addition to any player's collection. Players can improve their Sim's Medium skill, a new Minor Skill that will allow them to better communicate with the dead and summon spirits to any location. They can hold séances at the new Séance Table, join the new active career, Freelance Paranormal Investigator, to clear homes of spirits like in Phasmophobia, and explore or even live in Haunted Houses, if they dare.
The Sims 4: Paranormal Stuff also marks the return of skeletal maid and confidant Bonehilda. Players can summon Bonehilda if they have a high enough Medium skill level, and she will stay and cook, clean, and talk to Sims as much as they want her to. Other NPC spirits players will meet include Guidry, a friendly and flirtatious spirit that will help Sims navigate the world of the paranormal in exchange for being allowed to stay and haunt the Sim's home, and Temperance, the Angry Ghost, Guidry's former lover who enjoys terrifying defenseless Sims.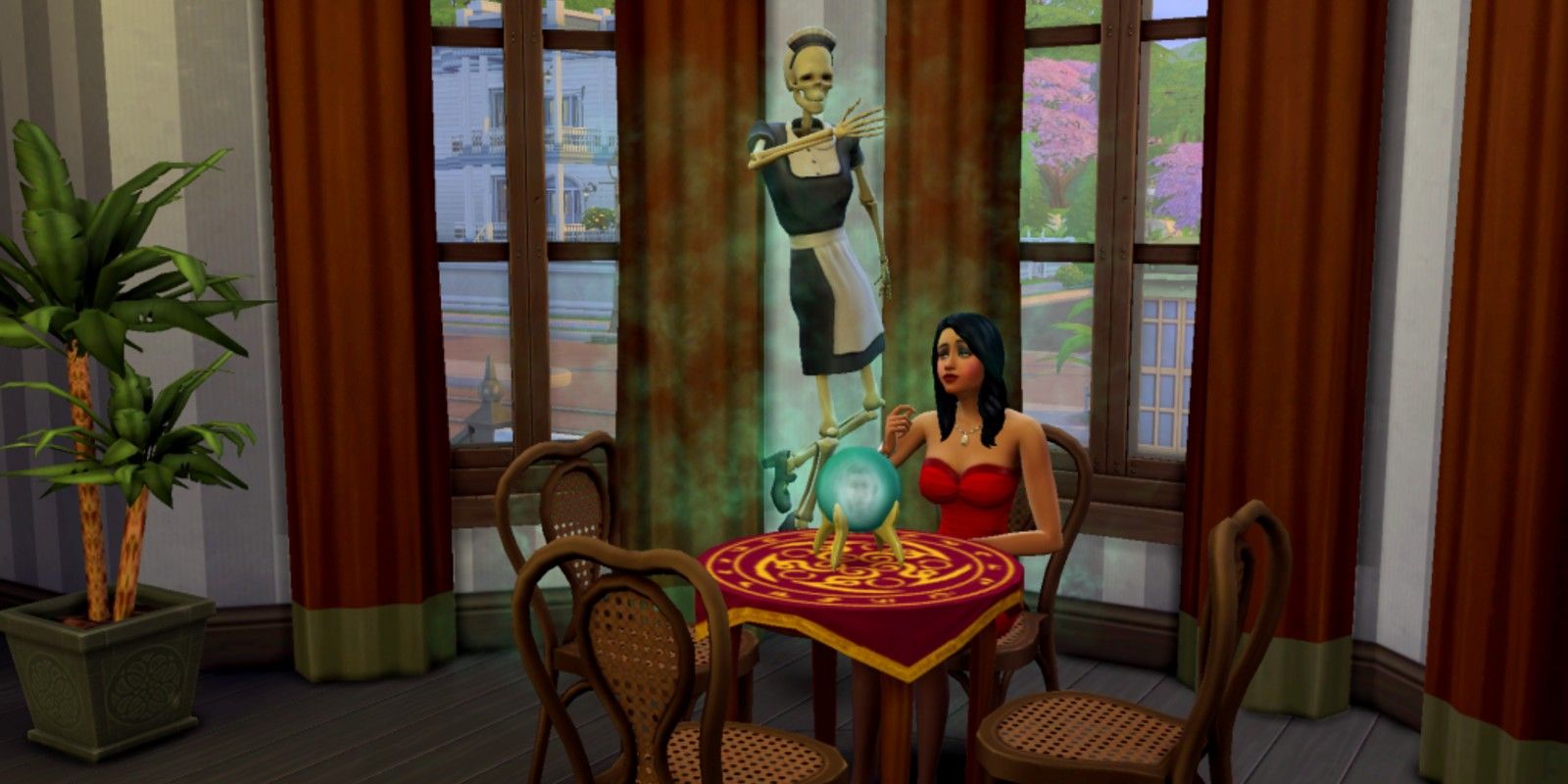 The new Build and Buy and Create A Sim items included in the pack adhere to a pseudo-mystic, boho theme, and there are a lot of options to choose from. Players of all styles are likely to find at least a few items to love about this pack, especially the hairstyles and furniture items. The atmosphere for the pack fluctuates from fun and friendly to genuinely creepy. While even the aggressive spirits are cartoonishly cute and have a friendly and approachable design, the aggressive sound design is more likely to keep players on their toes. Every once in a while, there will be a random loud noise, a way to jumpscare players and keep a sense of suspense and dread when living in or exploring a haunted house.
Unfortunately, the Sims team missed an opportunity to allow this DLC to bleed into other areas of gameplay and fundamentally change the Sims 4 universe. The first time players launch the game with The Sims 4: Paranormal Stuff installed, they will be prompted to place a premade Haunted House somewhere in the world. The lot type for this house will need to be changed to Haunted House Residential. These kinds of lots come with their own traits, which include: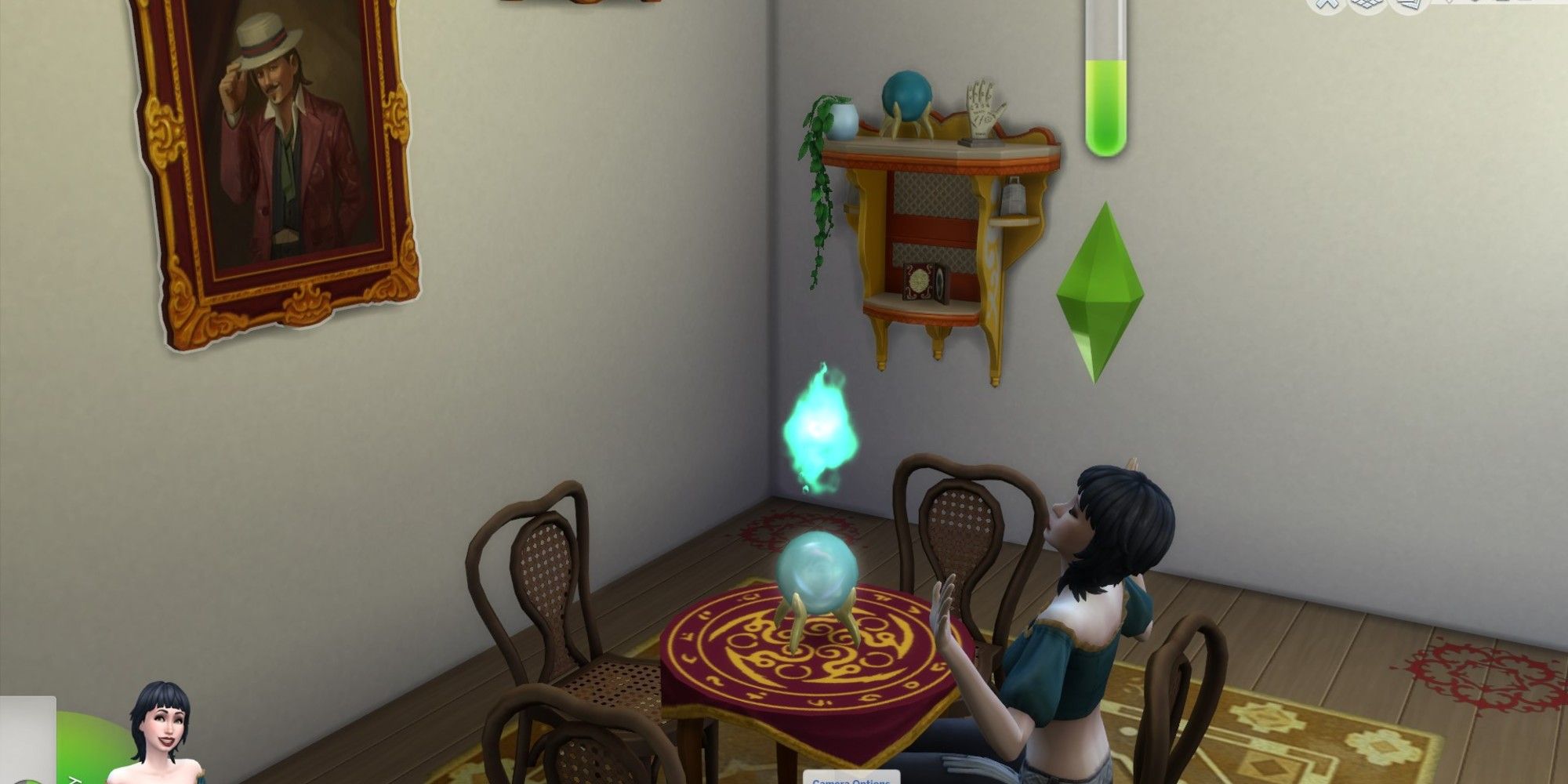 The only way to get these lot traits is to set a residential lot to Haunted House Residential, which will automatically exclude public lots from having these traits. These could have been excellent options for the regular Lot Traits menu so players could have added haunted Restaurants, Pools, and Libraries to their towns.
The new active Paranormal Investigator career, Medium skill, and Haunted House exploration features are a lot of fun and make a great new addition to the game, but, like other active careers and activities in The Sims 4, they do grow repetitive after a time. Players do have the option to send their Sim to work in the typical Rabbit-Hole style when they get tired of calling on spirits and clearing Accursed Objects, which can help add some variety to a Sim's workday. There are unfortunately only five levels to the Medium skill, as it counts as a Minor Skill, and once players have maxed out their Sim's abilities, the options for séances grow stale. One bright spot, however, is the ability for Sims to draw a summoning circle anywhere, including public buildings, at Medium level 5. Players have mostly used this feature to take Bonehilda out to the club for drinks and some dancing, often to quite comedic effect.
While The Sims 4: Paranormal Stuff pack won't be suited to every Simmer's play style, it is everything a Stuff Pack should be. The new items are excellent, stylish, and don't feel too niche to be used outside of the paranormal context, and there is a lot of content included for the price point. But more than that, the new gameplay elements, from the new active career and skill to the Haunted House exploration mechanics enrich the base game significantly and offer Simmers a new way to tell their stories. It's a ghoulish delight, and a welcome addition to The Sims 4 canon.
The Sims 4: Paranormal Stuff is available now for PC, PlayStation 4, and Xbox One. An Origin code was provided to Screen Rant for the purposes of this review.