The Most Exciting Additions In The Sims 4 21st Birthday Celebration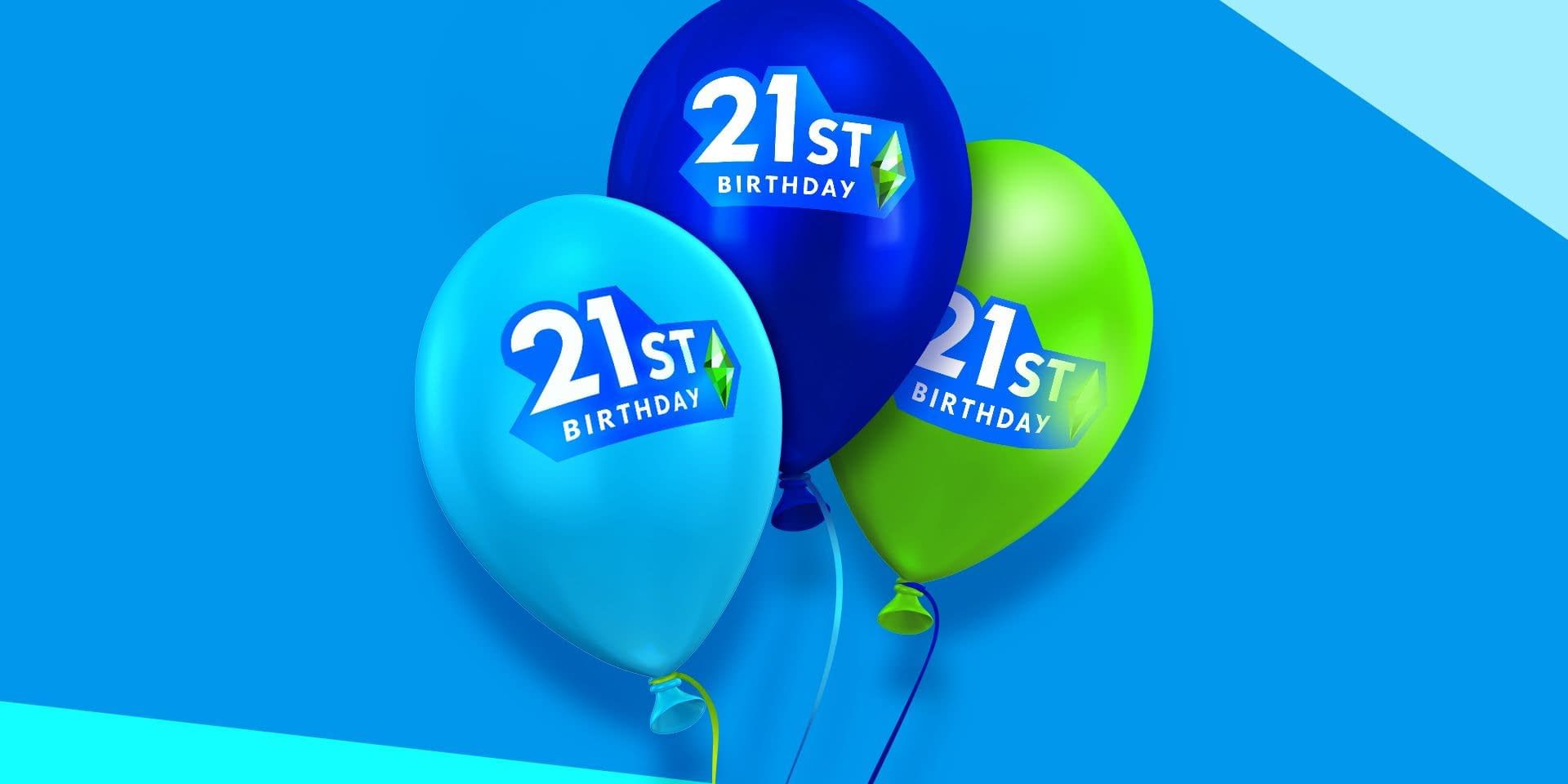 The Sims 4 recently celebrated the franchise's 21st birthday, a huge milestone for any series. In commemoration, EA and Maxis worked with a variety of The Sims 4 content creators to add 21 items to The Sims 4. All of these items are good, but some are especially exciting additions worth singling out for recognition.
Creator grimcookies is a legend in The Sims community. He is responsible for a huge number of custom content packs and often collaborates with the game's biggest streamers, such as Deligracy. All of grimcookie's content is great, but he shines in Create-A-Sim items, including the new lipstick styles he created for The Sims' 25th birthday. Being excited about an in-game lipstick may seem silly, but when it comes from a master of Sims makeup, it becomes an item worthy of excitement.
A common complaint from Simmers involves the lack of items available for toddler-aged Sims. Having storylegacysims create an outfit for the little tykes is a great call from EA's Sims team. Anything that allows players to customize and characterize their Sims is a huge boost to the game.
Another compliant from players is how restrictive the Create-A-Sim system actually is. While it purports to be capable of creating a diverse range of sims, it has been difficult to make realistic Sims outside of a very particular mold. These complaints led to a new skin color system in The Sims 4, but more is always better in CAS. Adding in crow's feet wrinkles from designer Luumia was a small change that goes a long way.
Food is a crucial but often overlooked piece of content in The Sims. Sims need to eat multiple times a day, but players rarely pay attention to what their characters are eating. Adding in a variety of different plates from icemunmun allows for the sort of details that make story-telling in The Sims 4 so robust. Icemunmun's explanations as to why they decided to make these dishes is also very interesting – as are all of the featured creators' interviews, available on EA's website.
More exciting than any of these (very exciting) items is the concept of this collaboration itself. The Sims community, including custom content creators, is what truly makes the game great. The love these players have for the game, for the stories they create, and for each other is amazing. No group is without its drama, but the Sims community is largely open and welcoming. Its members are always pushing for more and better representation within The Sims 4. Officially recognizing this group and including it within the celebration of the franchise shows The Sims 4's dev team is paying attention.