The Most Anticipated Movies of 2021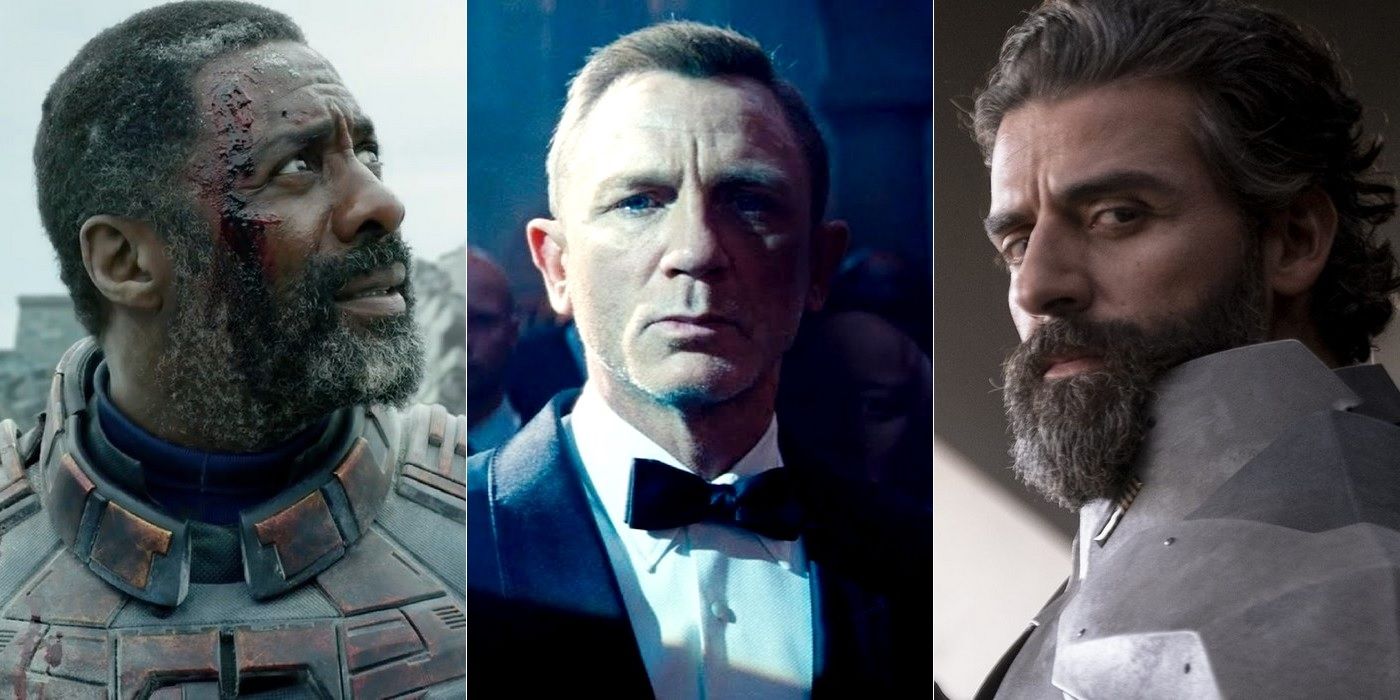 Updated: February 18, 2021
Here are the movie releases we're most looking forward to in 2021. This time last year, film fans were eagerly and innocently discussing the forthcoming movie releases that had everyone excited for 2020. From smart sci-fi and 1980s revivals to the usual smattering of superhero escapades, there was certainly plenty to enjoy in the roaring '20s. With reshoots becoming increasingly common practice and studios constantly adapting to the streaming market, most would've anticipated some of those movies being subjected to delays. What no one saw coming was a fatal virus sweeping across the entire globe and slamming the brakes on normal life from March onward.
Many haven't seen a movie in an actual theater for months, and the industry continues to struggle with closures and blockbuster delays. Production remains impacted also, causing a bottleneck at the front of the process, as well as at the distribution end. Few would dare guess what 2021 has in store, but as far as the cinematic landscape is concerned, we've got a lot of films to get through, as studios combine their delayed 2020 slates with what remains of their planned 2021 output. Warner Bros. has already confirmed all of this year's movies will premiere on HBO Max, and despite hopes of a vaccine restoring normality in the latter half of 2021, uncertainty is the only certainty.
If everything goes to plan, however, film fans can look forward to one of the best movie years in recent memory. Inevitable cult classics, multiverse mayhem, and a return to the Matrix lie ahead over the next 12 months, whether you're watching at your local socially-distant multiplex or on the screen of your iPad. These are the movies that could make 2021 a much better year.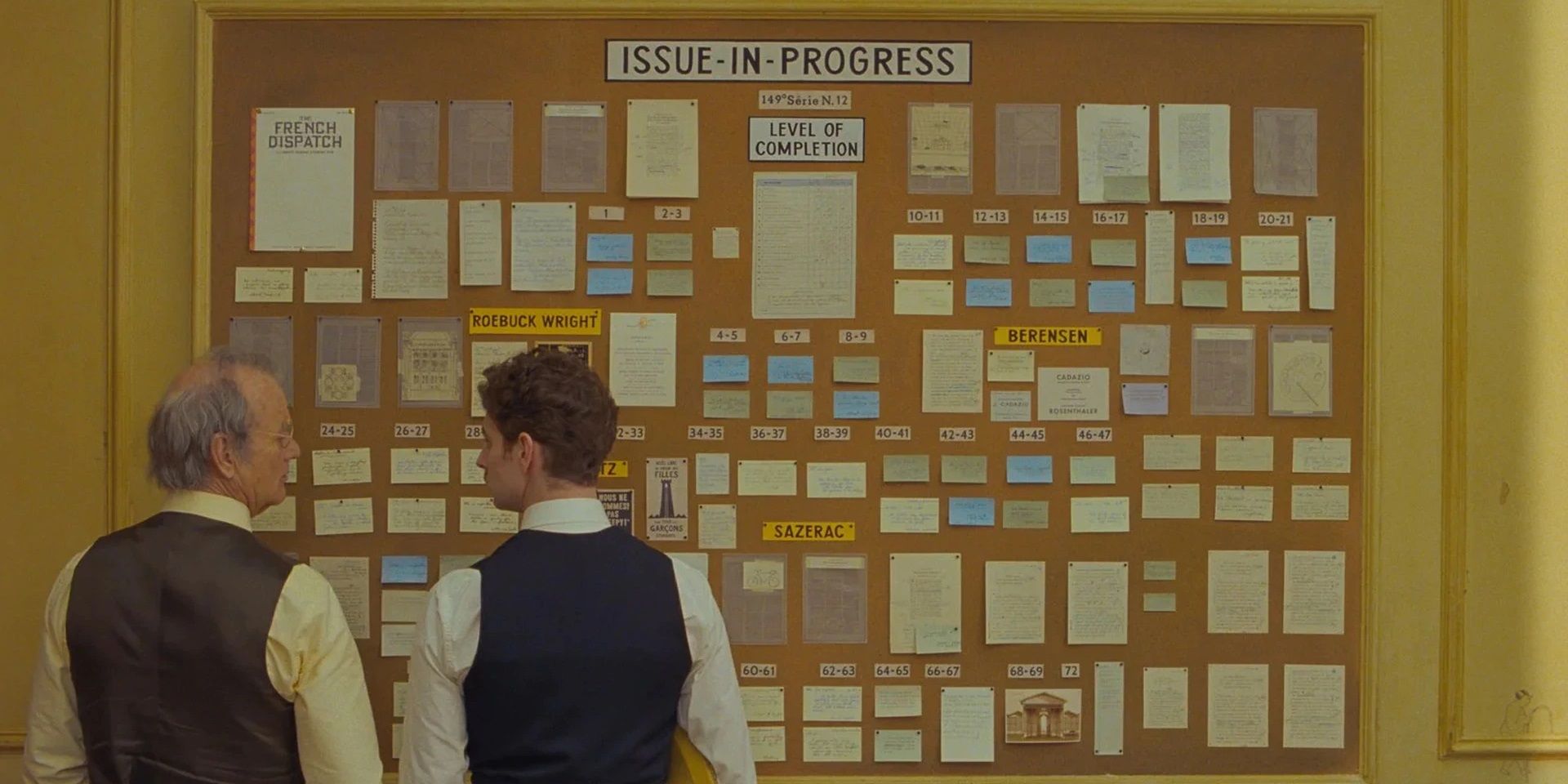 Wes Anderson's The French Dispatch could've been a highlight of 2020 after enchanting audiences with a wonderful trailer, but fell foul of COVID-19, and is now on course for an unspecified date in May 2021. Lavished in Anderson's trademark cinematography, The French Dispatch boasts a predictably star-studded ensemble that includes Benecio del Toro, Timothée Chamalet, Tilda Swinton, Adrien Brody, Bill Murray and Frances McDormand. Utilizing an intertwined narrative structure, The French Dispatch centers around an American journalist in France, with the film itself depicting several stories from within the titular publication. The French Dispatch may not be 2021's most accessible release, but with gorgeous visuals and a natural air of curiosity, is almost certain to find itself in Oscar contention.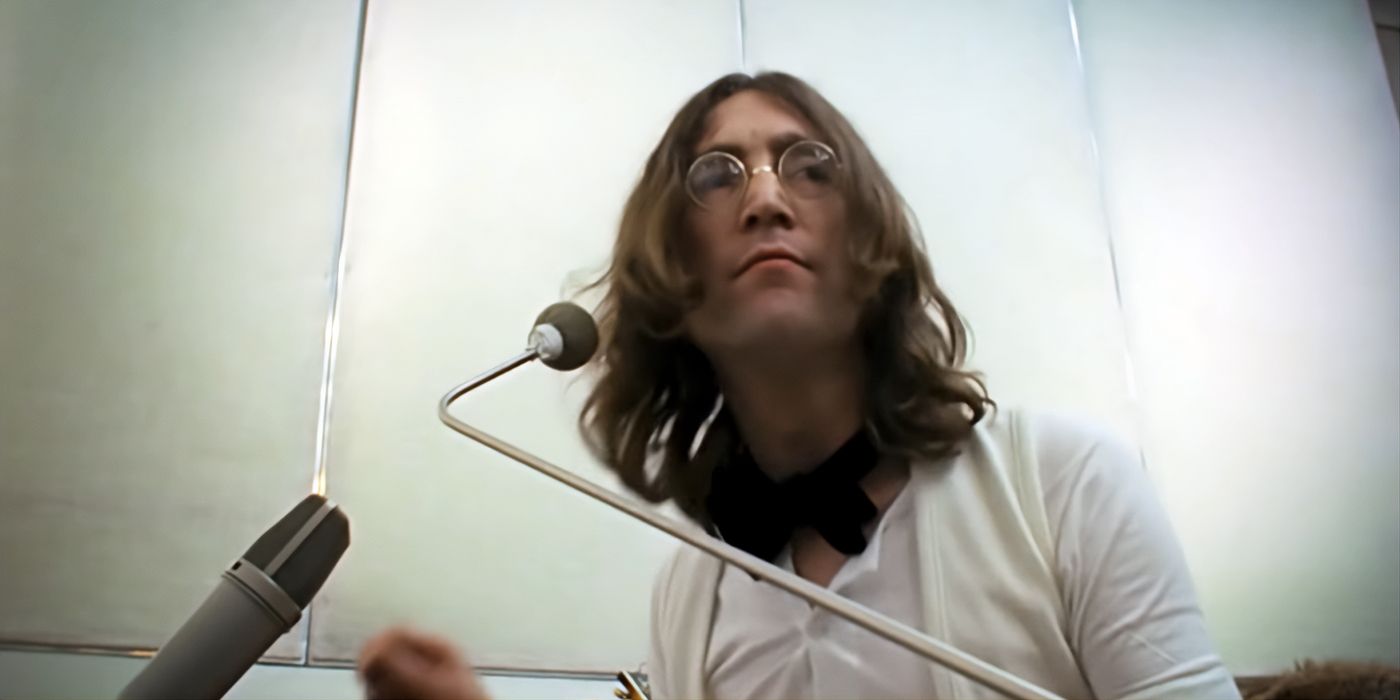 With Peter Jackson's Middle-earth days firmly behind him (for now), the box-office smashing New Zealander's next project will star four humble young men who set out from home and achieve worldwide renown with their great and unprecedented deeds. Having already scored major success with They Shall Not Grow Old, a lovingly restored and colorized World War I documentary, Jackson's latest effort is The Beatles: Get Back. Documenting the making of the Fab Four's final album (1970's Let It Be), Jackson has worked closely with the surviving Beatles members and the relatives of those no longer alive, and trawled through hours of previously unseen footage and audio to present an authentic insight into the world's most famous band, without focusing on the tensions that led to their breakup.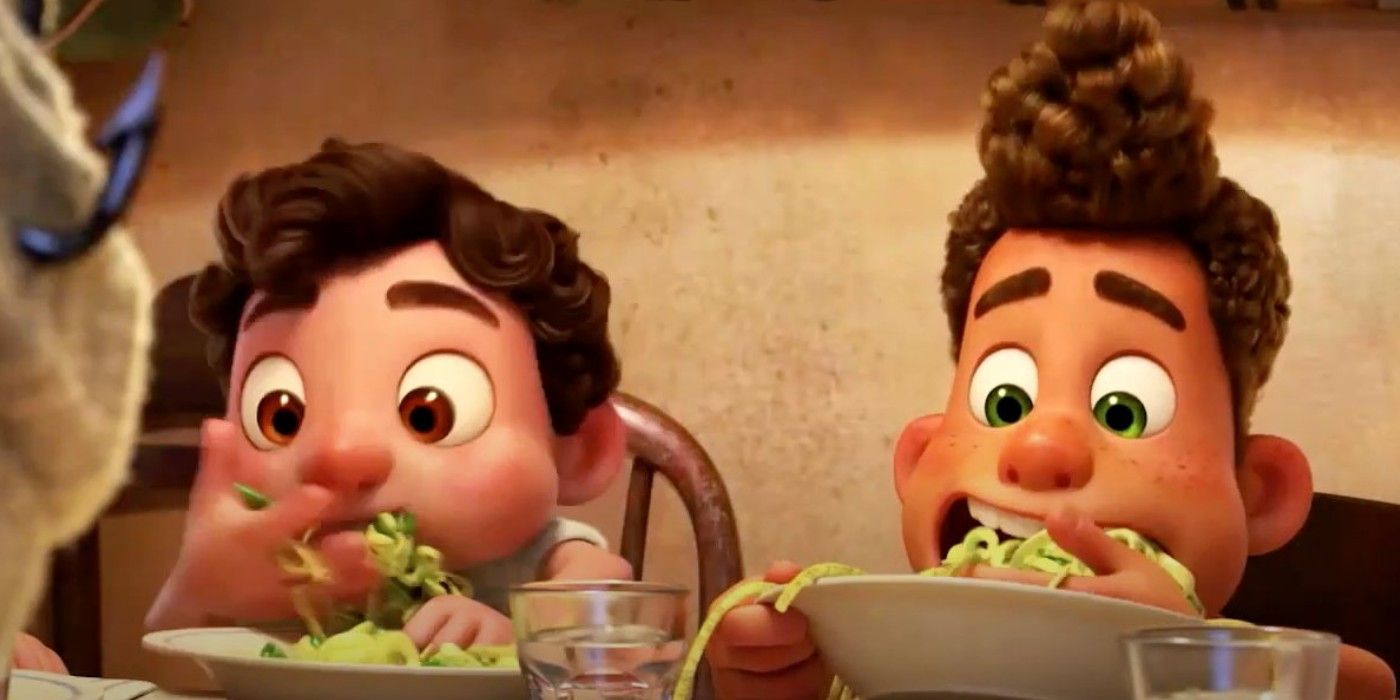 No one in the movie industry experienced a great 2020, but Pixar really has endured a tough 12 months. Onward released theatrically on the brink of the pandemic, and fell short of the animation studio's usual glowing praise, while Soul was forcibly consigned to Disney+. Desperately hoping for an improved 2021, Pixar's summer begins with Luca, Enrico Casarosa's directorial debut for Pixar following work on The Good Dinosaur and numerous other titles. Embodying all the traditional Pixar values, Luca stars a sea monster in the body of a young boy enjoying a blissful summer on the Italian Riviera. Described as a coming of age story, Luca already looks to be a visually rich, heart-warming adventure in the Pixar mold, albeit with a supernatural twist.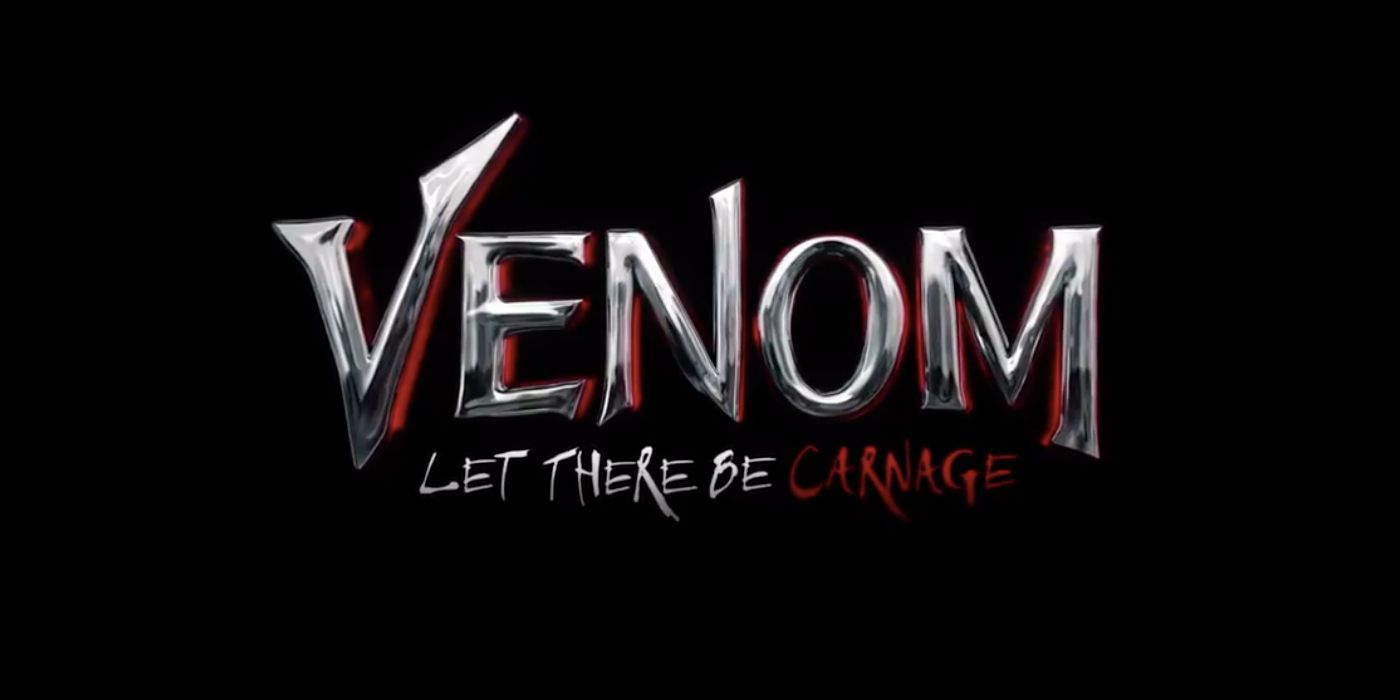 2018's Venom (starring Tom Hardy as the titular symbiote) was a curious proposition in that the supervillain effort took an impressive box office haul, despite being almost unanimously panned by critics. Nevertheless, a sequel was inevitable, especially with Woody Harrelson set up as Carnage. Although Hardy and Michelle Williams reprise their roles, Andy Serkis replaces Ruben Fleischer in the director's chair, which should guarantee healthier reviews than the original. In addition to the thrilling prospect of Venom facing off against Carnage, the merging of Sony's world with the MCU means any number of characters can appear in Venom: Let There Be Carnage. Slipping back from its original October 2020 slot due to studio flooding (we're joking, it was COVID), post-production has continued as Serkis and co. work from home.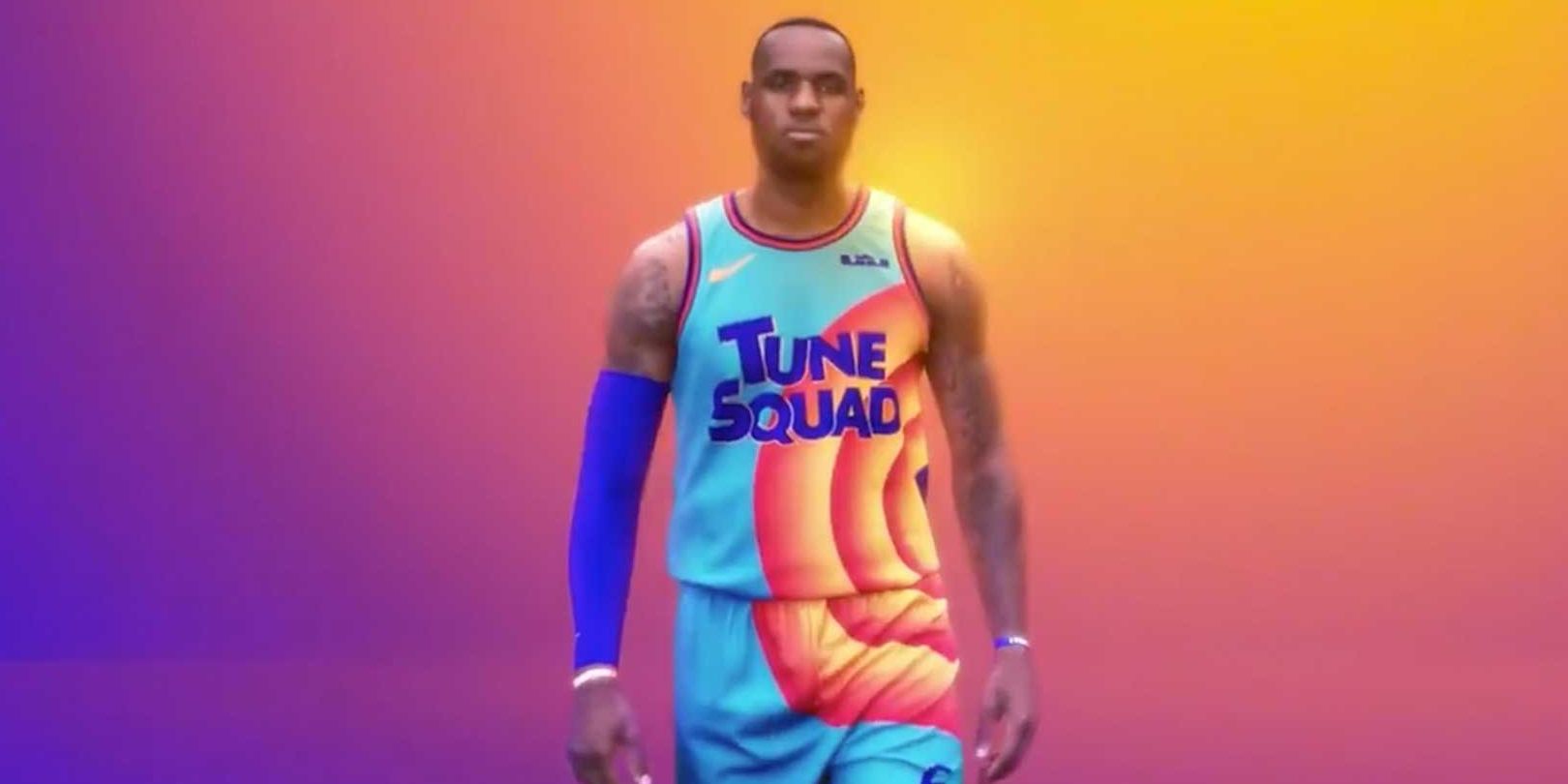 For those who felt 2020 was a little short on iconic cartoon characters playing basketball, 2021 has a treat in store. A sequel (of sorts) to the 1990s original, Space Jam: A New Legacy puts LeBron James in the Michael Jordan role, but will once again incorporate traditionally animated Looney Tunes characters such as Bugs Bunny and Marvin the Martian within the live-action antics on court. Featuring Don Cheadle and Sonequa Martin-Green in supporting roles, Space Jam: A New Legacy sees James trying to escape a digital world by winning a basketball match with his animated companions. Time will tell whether Space Jam's sequel is a much-needed slice of fun, or a retro movie nostalgia trip too far.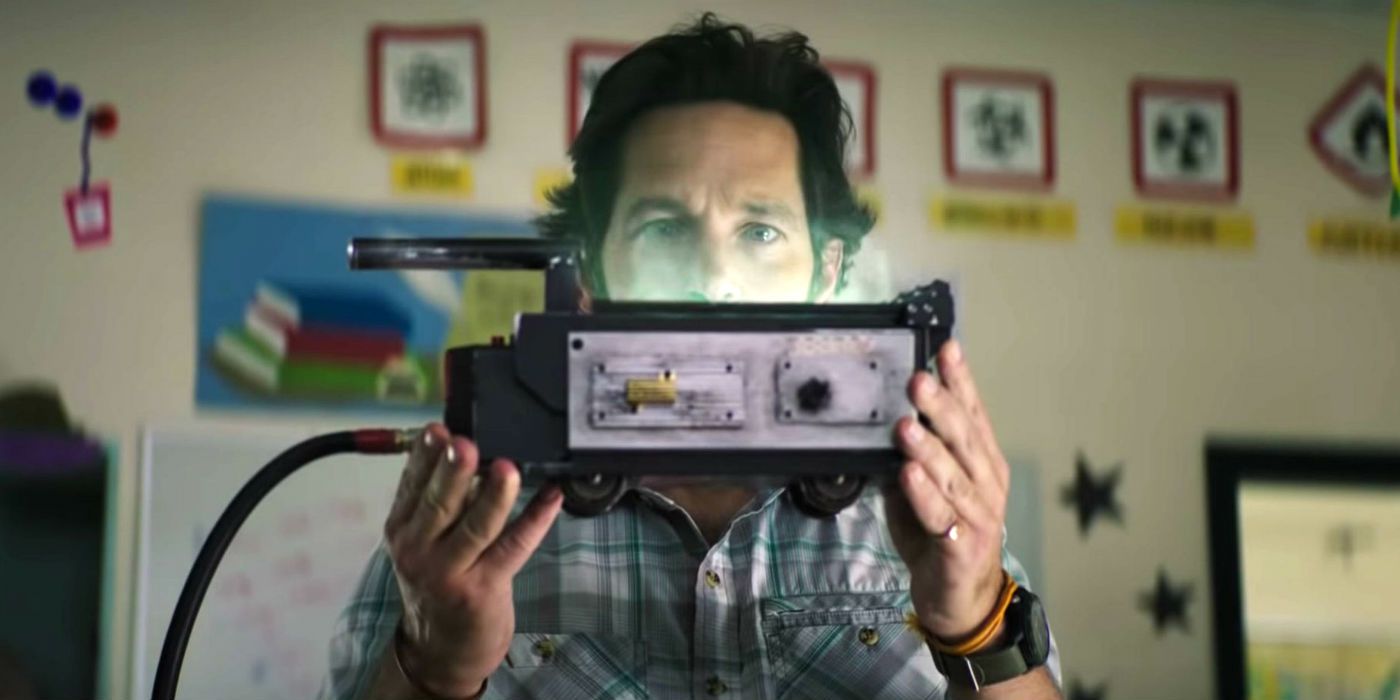 Who ya gonna Zoom call? Ghostbusters: Afterlife was scheduled to become one of 2020's biggest blockbusters before gradually falling back to the middle of 2021, but the excitement has yet to wane. 2016's Ghostbusters reboot failed to ignite the same buzz as the original, but Ghostbusters: Afterlife promises a return to the continuity of the original movies. New stars such as Paul Rudd and Finn Wolfhard collide with the likes of Bill Murray, Sigourney Weaver and Dan Aykroyd, as the legacy of the original Ghostbusters team catches up to the present day. As with several entries on this list, Ghostbusters: Afterlife must navigate the tricky balance between nostalgia and progression, and also needs to prove that gray jumpsuits and proton packs have life after the 1980s.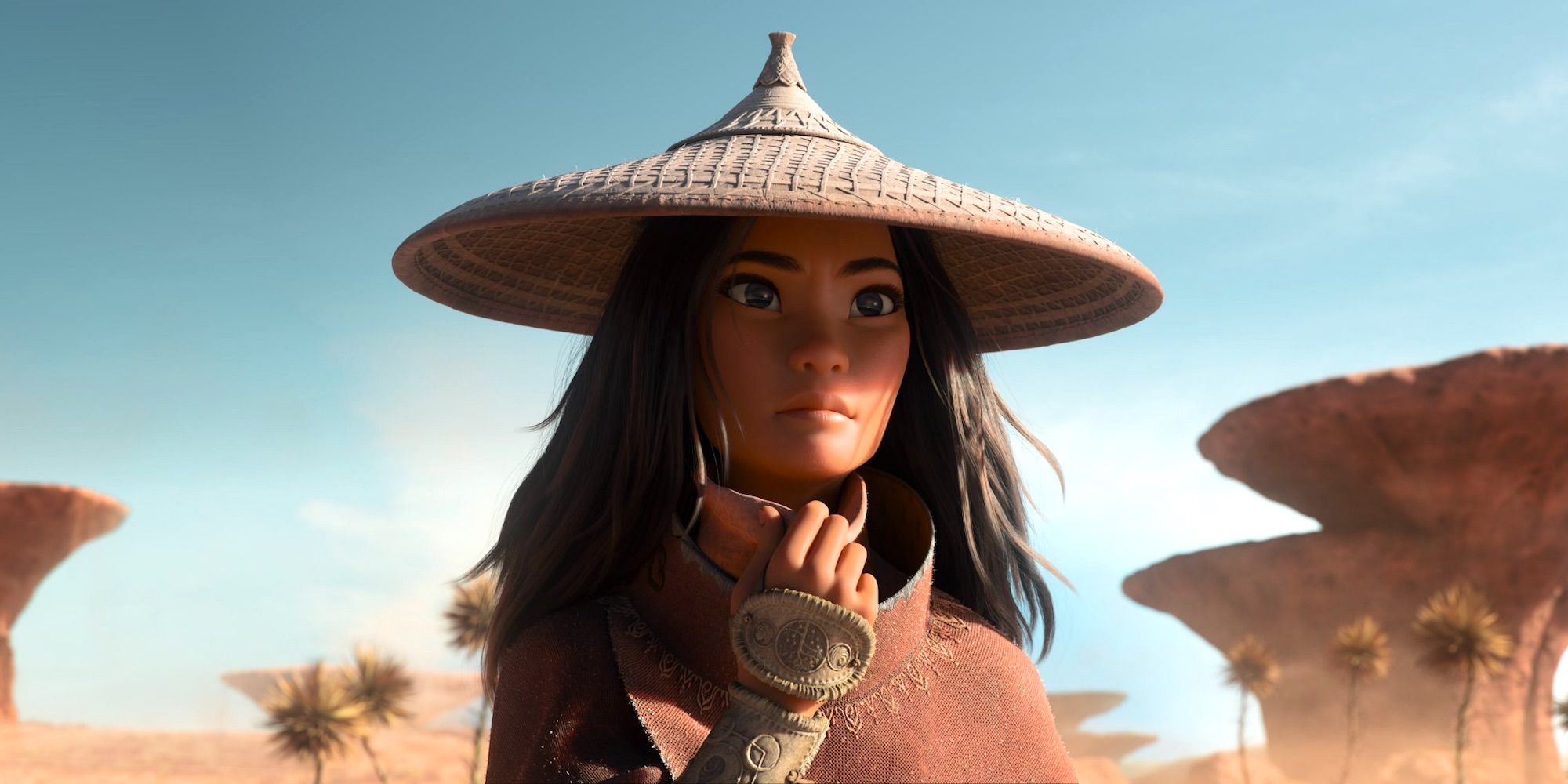 Now confirmed for a simultaneous release on Disney+ and theaters where available, Raya & The Last Dragon is another expertly-animated effort from the Mouse House in 2021. Starring Star Wars' Kelly Marie Tran as Raya (hopefully for more than a few seconds), this visually stunning tale revolves around a warrior on a mission to protect her people from the evil Druun monsters. In order to fight back, Raya must track down the world's last dragon, coming across Sisu (Awkwafena) and embarking on a magical journey of self-discovery mixed with South-East Asian influences. Raya & The Last Dragon looks to be a unique adventure that should appeal to young and old alike.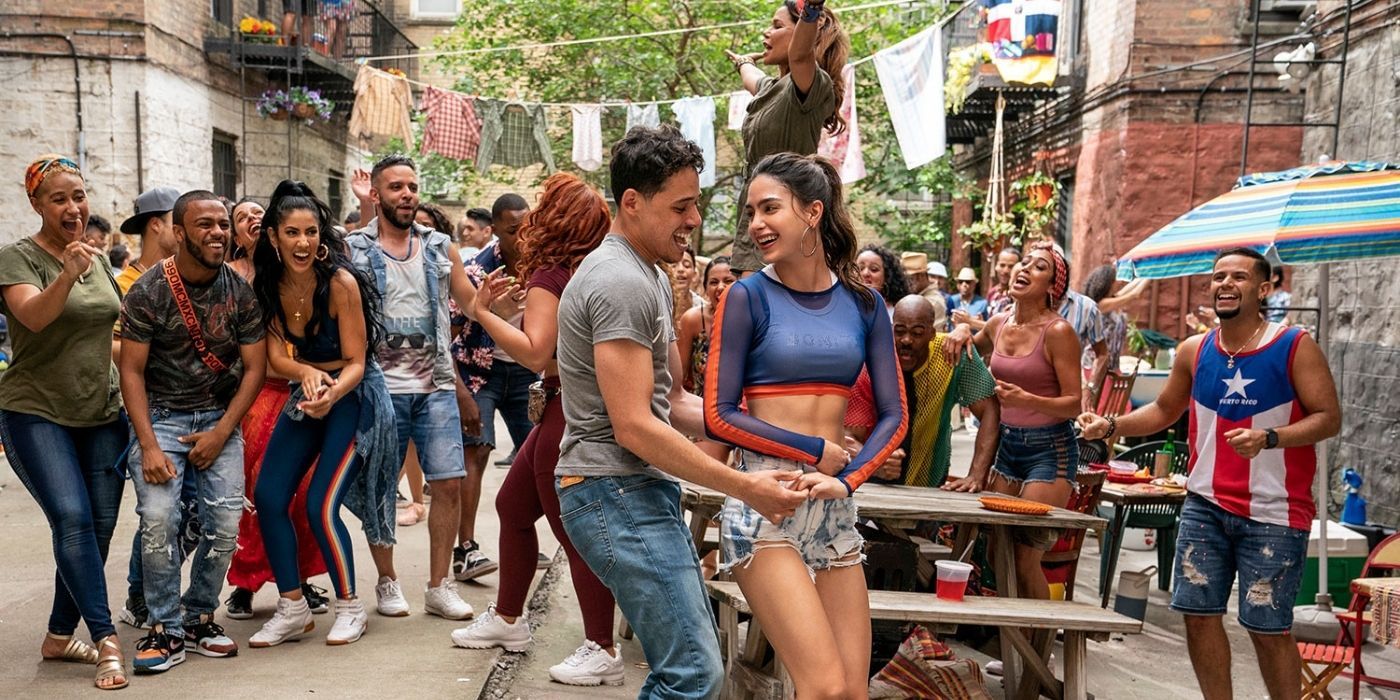 In The Heights is one of the few delayed 2020 releases that might actually benefit from being pushed back. With little else on offer, streaming proved even more vital in 2020, and Hamilton became Disney+'s biggest hit, with the movie version of Lin-Minuel Miranda's musical broadening its audience exponentially during lockdown. This is good news for In The Heights, another musical movie masterpiece from the mind of Miranda. Directed by John M. Chu and starring a host of Latino talent, In The Heights depicts a small, tight-knit neighborhood where the residents dream (and sing) about a better life. Coming to HBO Max on June 18th, Warner Bros. will be hoping to replicate the runaway success of Hamilton.
After movie theaters became Danger Zones in 2020, the long-awaited Top Gun sequel was moved from June to December, before landing in its current July 2021 slot. Once again revisiting a popular property of the 1980s, Top Gun: Maverick brings Tom Cruise back as the titular ace pilot, but without the sunny, volleyball-playing joviality of the original. Maverick is clinging onto his past, refusing promotions and retirement in favor of chasing the need for speed as long as he physically can. Joining Cruise are Ed Harris, Miles Teller (as Goose's son), Jennifer Connelly and Val Kilmer reprising his iconic Iceman role. Always one to push the envelope, Tom Cruise promises Top Gun: Maverick's plane sequences will be unlike anything ever seen on the big screen.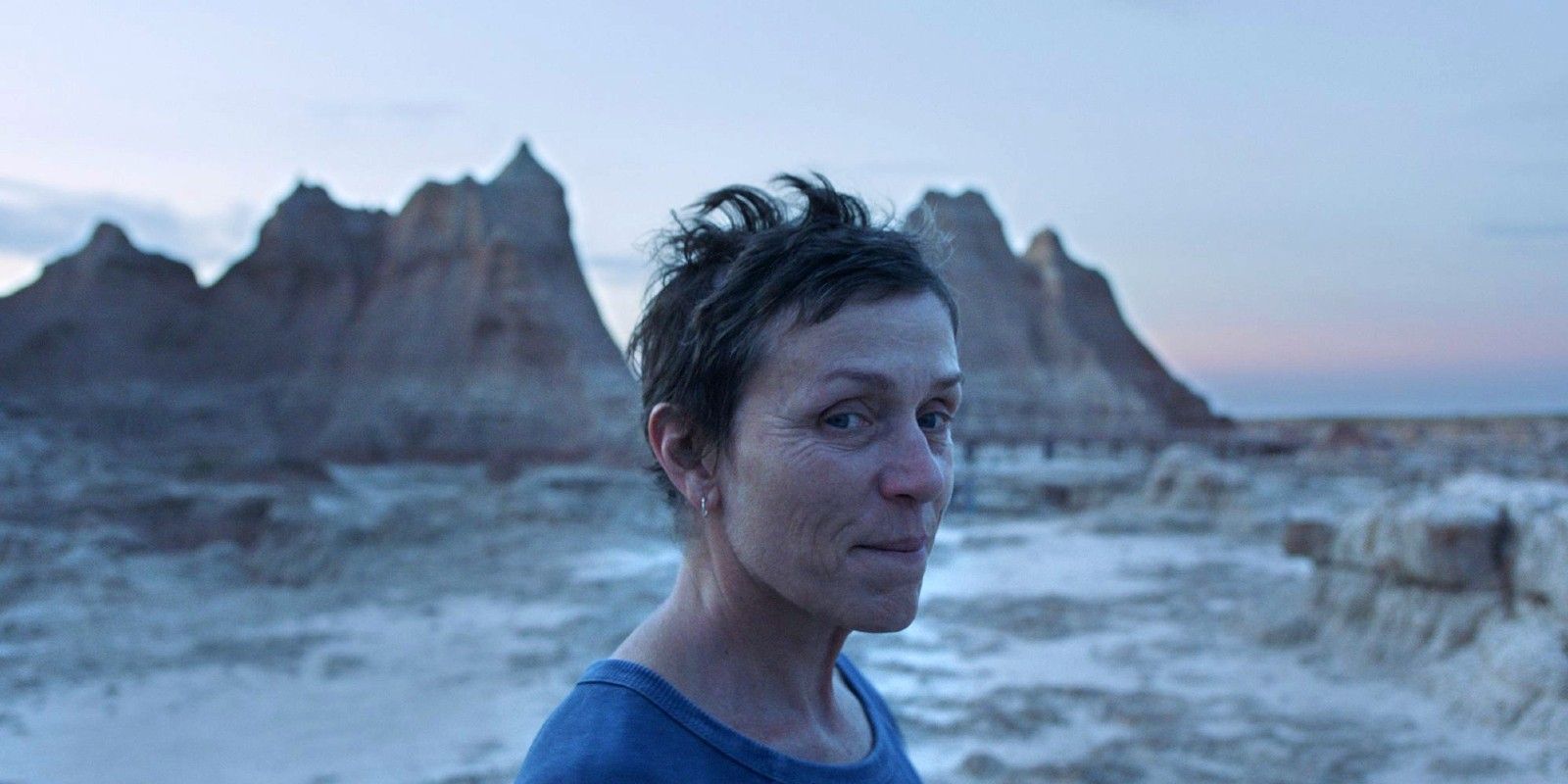 Directed and written by Chloé Zhao, Nomadland stars Frances McDormand as Fern. After losing her job and her husband, Fern decides to leave her town life behind to travel around the US in a van – a story adapted directly from Jessica Bruder's novel Nomadland: Surviving America in the Twenty-First Century. On her journey, Fern meets The Expanse's David Strathairn and explores the lifestyle of a modern-day nomad in beautiful detail, with critics heaping praise on Chloé Zhao's most celebrated directorial effort yet. Nomadland premiered at Venice Film Festival and was afforded limited screenings in the latter half of 2020, but a full theatrical release is currently scheduled for February 2021.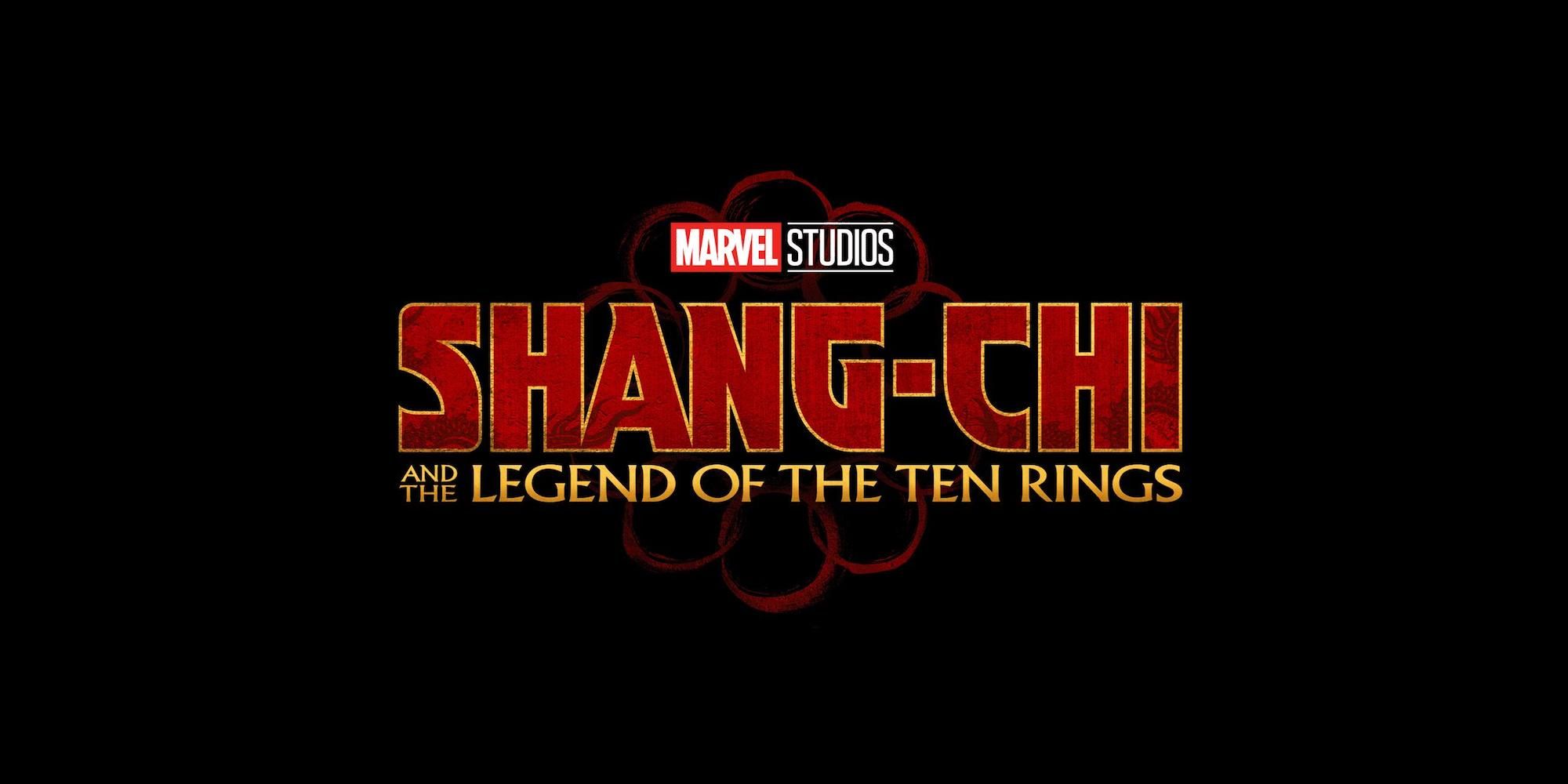 The MCU endured an unexpectedly quiet 2020 after becoming accustomed to releasing blockbusters across the calendar year. Of course, one drawback of the shared universe format is that delaying one or two films creates a domino effect that reverberates throughout the entire franchise. Shang-Chi & The Legend of the Ten Rings had the misfortune to begin shooting in February 2020, with months of enforced inactivity pushing the original February 2021 release date to July. Simu Liu stars as Marvel's martial arts master, Shang-Chi, as he targets the Ten Rings criminal syndicate in a film that looks to incorporate Chinese settings and characters, while breaking the traditional Hollywood stereotypes. Destin Daniel Cretton will direct this exciting new chapter in Phase 4 of the MCU.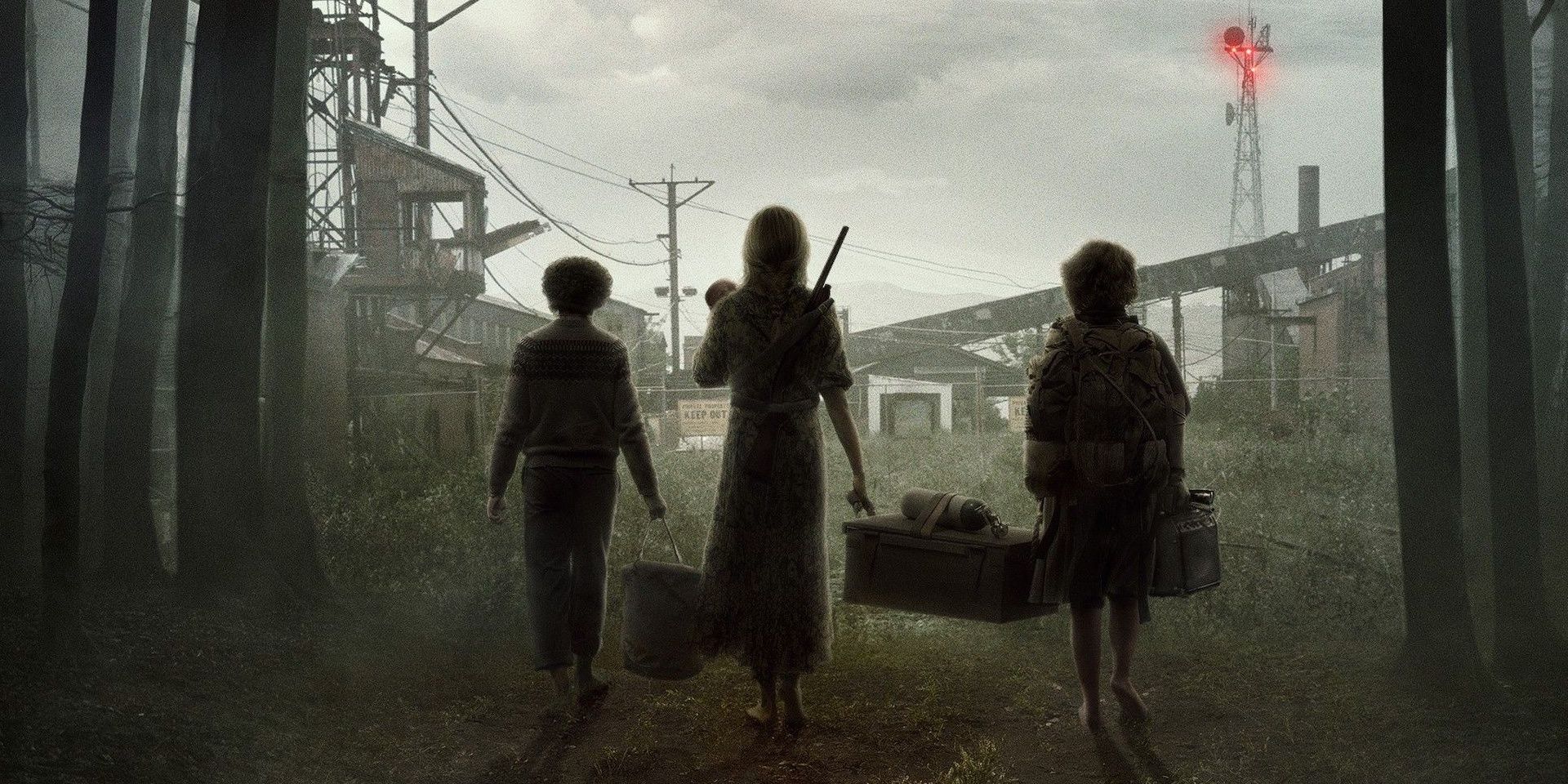 John Krasinski announced himself as a director with 2018's A Quiet Place – a unique, modern horror that relies on minimal dialogue to create the wonderfully tense atmosphere of an Earth crawling with sound-sensitive monsters. After the plaudits earned by the original, A Quiet Place Part II was soon announced, and will follow Emily Blunt's Evelyn as she guides her children into the wider post-apocalyptic world. Cillian Murphy joins the cast as a fellow survivor, and A Quiet Place Part II's trailer promises a bigger experience with higher production values, but without sacrificing the low-key qualities that made the original so great. A Quiet Place Part II was one of the first movies to abandon 2020, with Krasinski wanting audiences to experience the film in a theatrical setting, but safely.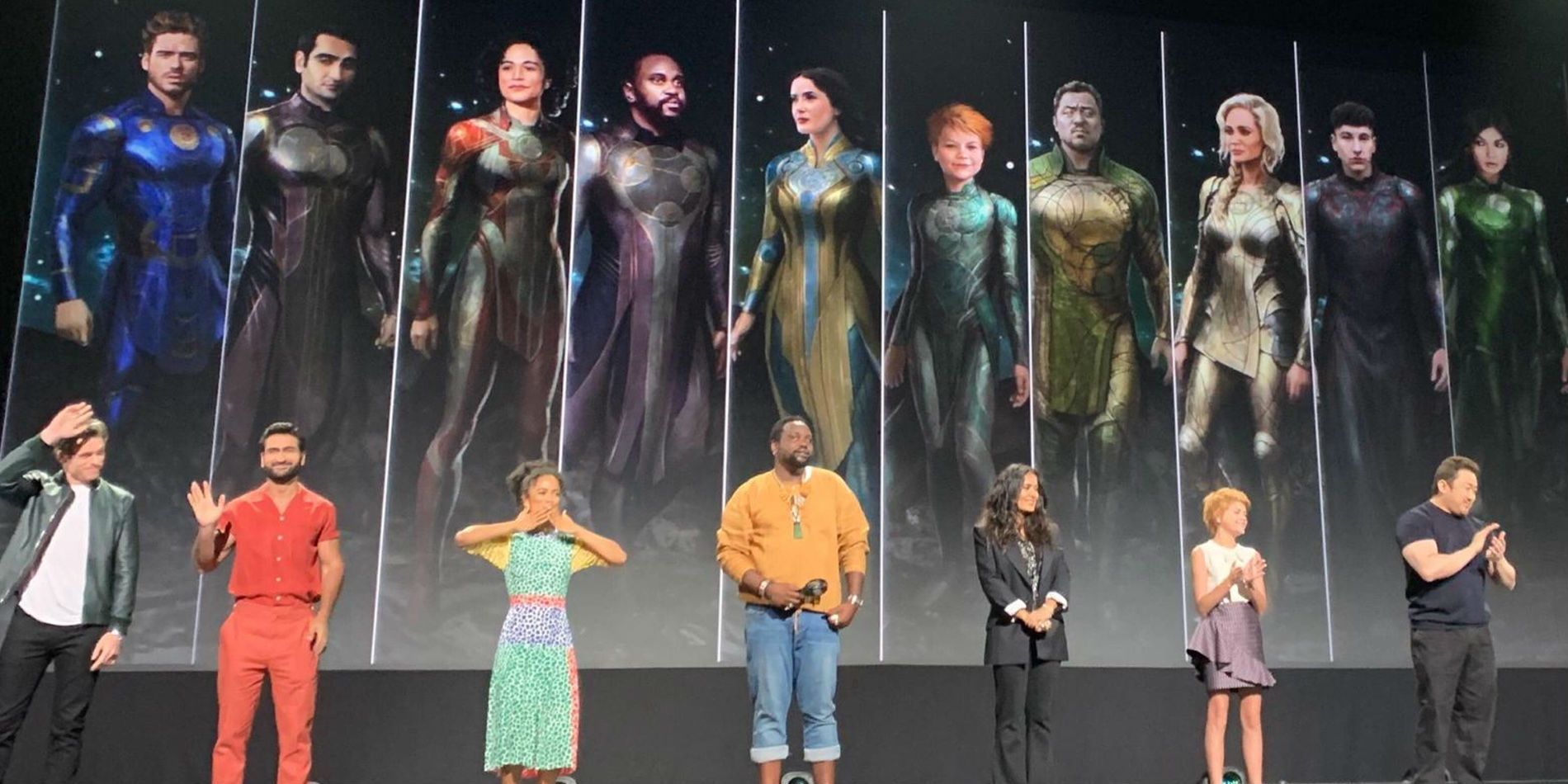 Fresh from her success with Nomadland, Chloé Zhao is making the jump to the big time with another 2021 MCU effort, Eternals. A race of immortal God-like beings with links to Thanos, Eternals could crack the lore of the MCU wide open, revealing more about Thanos' past, the Infinity Stones, and other ancient threats that might dominate Phase 4's storytelling. Eternals also features one of the MCU's strongest non-Avengers casts, with Angelina Jolie, Richard Madden, Salma Hayek, Kumail Nanjiani and Kit Harington suiting up for the very first time. Eternals will eventually introduce the Deviants as villains and expand on the existence of the Celestials in MCU lore, but coronavirus has forced the movie back an entire year from its original November 2020 release date.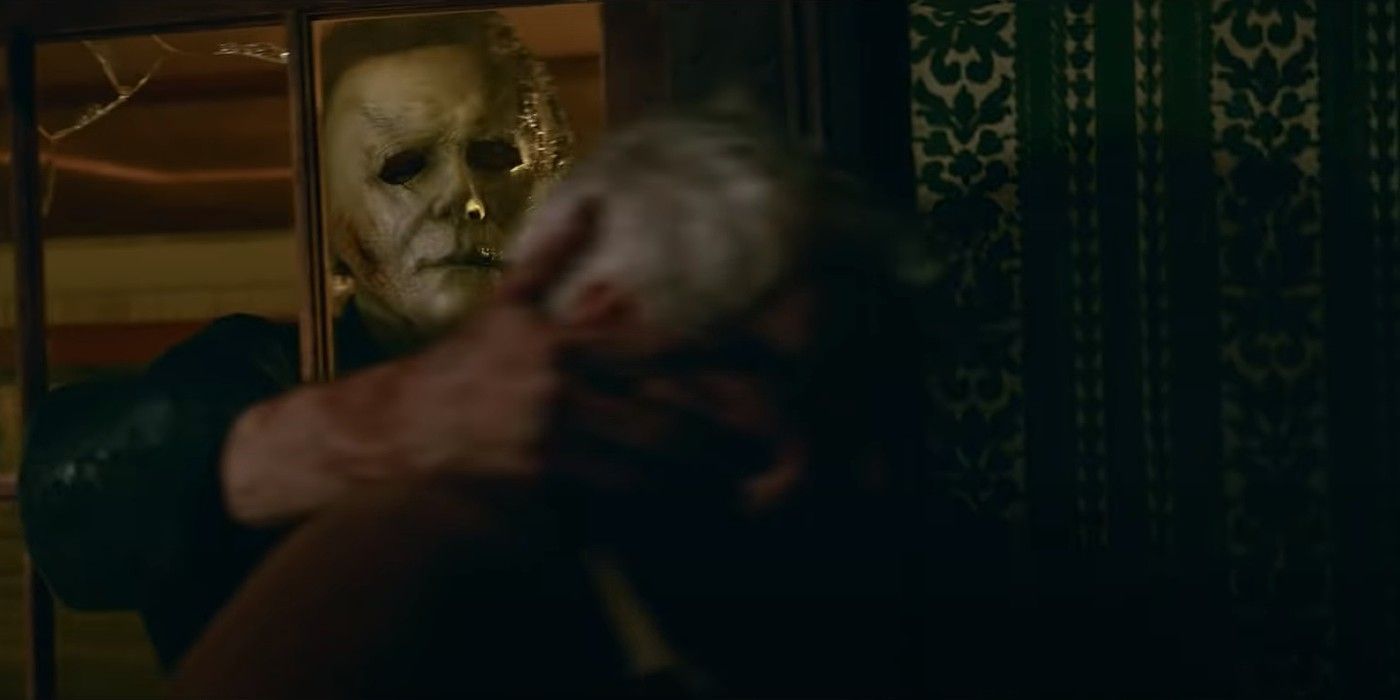 With the Halloween sequels and reboots (and reboot sequels) generally considered to pale in comparison to John Carpenter's original, Blumhouse decided to pretend those movies didn't exist in 2018. Once again starring Jamie Lee Curtis as Laurie Strode, Halloween acts as a follow-up to the 1978 film set some 4 decades later, and the results speak for themselves, with box office success and positive reviews aplenty. 2021's Halloween Kills expands upon that continuity – a sequel to the reboot of the reboot that retcons the sequels, if you like. Halloween Kills is the second part of a proposed trilogy, and once again sees Strode and her family attempt to finish off Mike Myers for good. We're betting they don't succeed.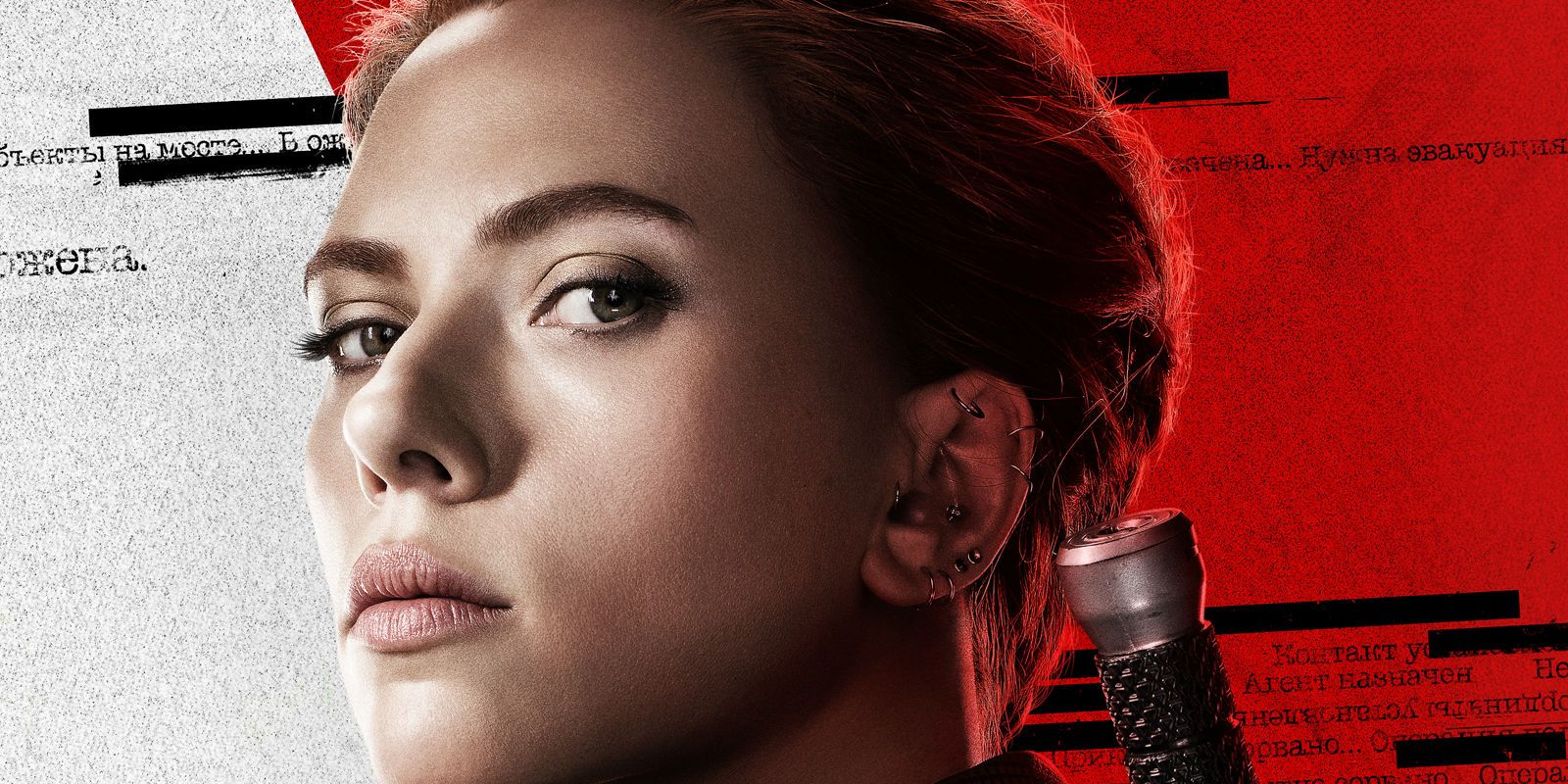 Black Widow was all ready to go in 2020, but the MCU's next planned release has been at the vanguard of COVID-related delays, constantly slipping backwards as the pandemic rumbles on. The long-awaited solo debut for Scarlett Johansson's Natasha Romanoff, Black Widow dives into the MCU's past, occupying a section of timeline between Captain America: Civil War and Avengers: Infinity War. Natasha revisits her family in Russia and takes on Taskmaster in a story that will finally provide answers about Black Widow's mysterious past. Joining her will be David Harbour's Red Guardian, Rachel Weisz's Melina, and Florence Pugh's Yelena, mooted as a replacement for Johansson in the MCU's future.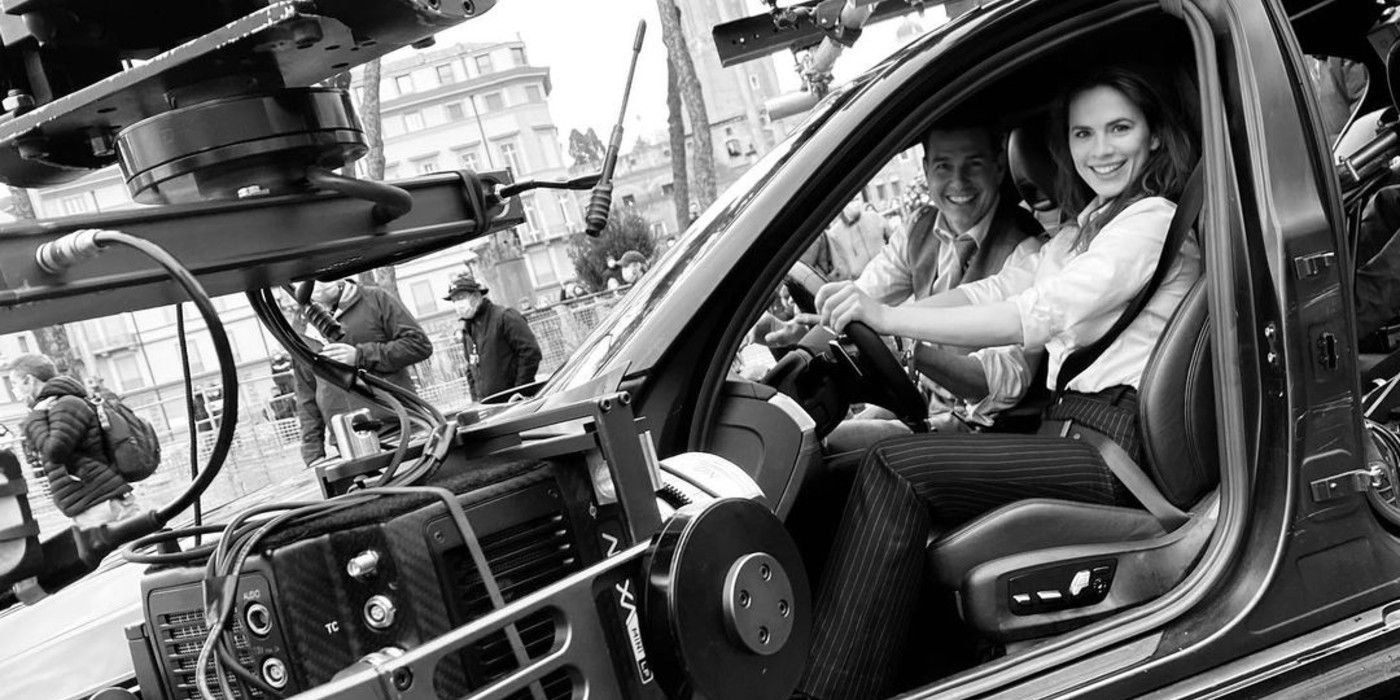 Of all the blockbuster shoots impacted by COVID-19, Mission: Impossible 7 has arguably been the most high-profile. Production has been allowed to continue in the UK while following strict guidelines, but a leaked on-set recording revealed Tom Cruise exploding at colleagues over breaches of protocol. Controversies aside, Christopher McQuarrie will once again direct franchise veterans Cruise, Ving Rhames, Rebecca Ferguson and Simon Pegg, with Esai Morales taking on the antagonist role, and Hayley Atwell joining as an undisclosed character. Expect the usual smattering of massive stunts, with Cruise jumping motorcycles, hopping taxis and blowing up bridges all across mainland Europe as Ethan Hunt's story heads toward an already-confirmed eighth installment.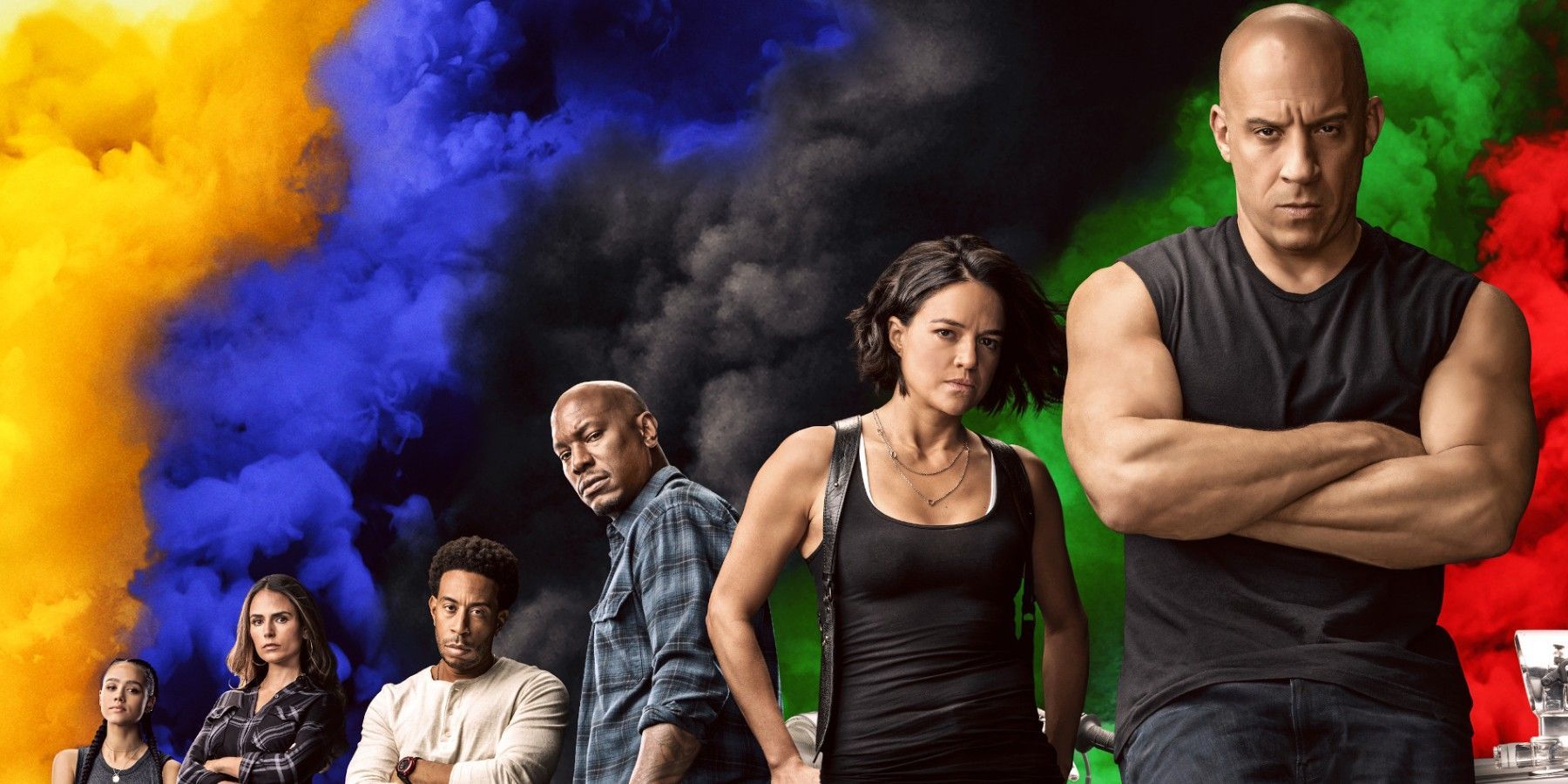 Speaking of long-running franchises, the latest chapter in the Fast & Furious saga will finally see the light of day in 2021 after being delayed from its original May 2020 release slot. Directed by Justin Lin, F9 pits the usual mob of Dom (Vin Diesel), Letty (Michelle Rodriguez), Roman (Tyrese Gibson) and Tej (Ludacris) against Dom's own brother Jakob, played by John Cena. The WWE icon has teamed up with an old enemy, Charlize Theron's Cipher, and will no doubt test Dom's commitment to family more than ever before. With two further entries in the main Fast & Furious series still to come, there's plenty of gas in the tank, and F9 already has fans excited thanks to the return of Sung Kang's presumed dead fan-favorite, Han.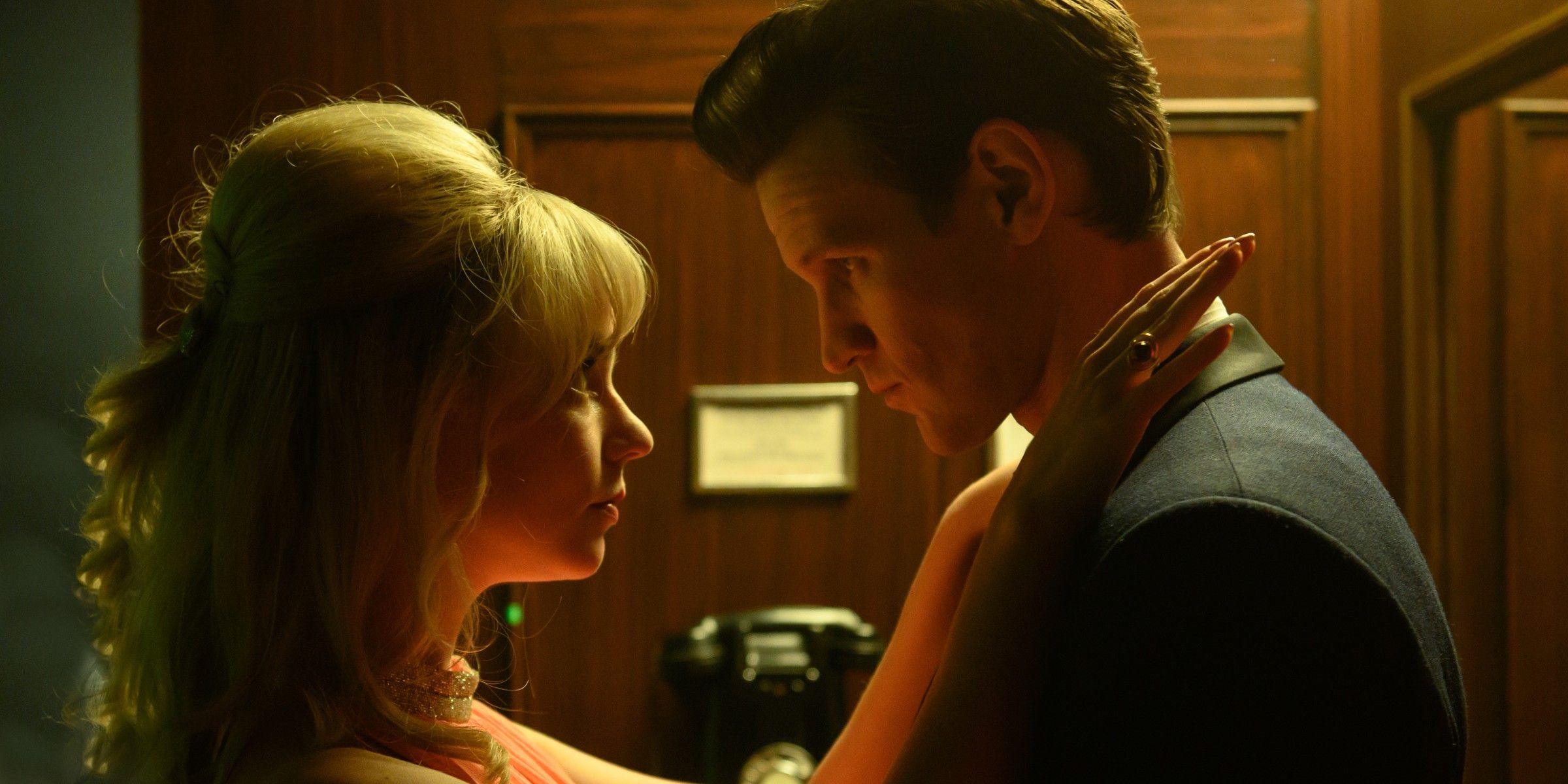 2021's movie slate (and, by extension, this very list) is dominated by sequels and revivals, as Hollywood continues its aversion to original stories. But Edgar Wright's Last Night In Soho is that rarest of cinematic gems – an exciting new film that audiences know next to nothing about. Nevertheless, Wright's name alongside the phrases "psychological horror" and "time travel" is enough to get us invested. Starring a tantalizing lineup that includes Anya Taylor-Joy, Matt Smith, Diana Rigg and Terence Stamp, Last Night in Soho takes a ride back to a disquieting vision of 1960s London. Sadly, Last Night in Soho does come with the tragic caveat of marking posthumous performances from both Rigg and Margaret Nolan.
Godzilla, the King of the Monsters, was booked for a head-to-head clash with fellow giant King Kong in 2020, but both combatants kindly agreed to put their differences aside, given everything else happening last year. The fourth installment in Legendary's MonsterVerse, Godzilla vs. Kong will expand on the mythology of the Titans and deepen the relationship between these ancient mythical monsters and the humans who now share their planet. Millie Bobby Brown will return as Madison, with Alexander Skarsgård playing a scientist caught in the middle of this cataclysmic scrap. Inevitably, Godzilla and King Kong's fight will be overshadowed by the arrival of another villain, whether that be a human creation such as Mechagodzilla, or another of the Titans.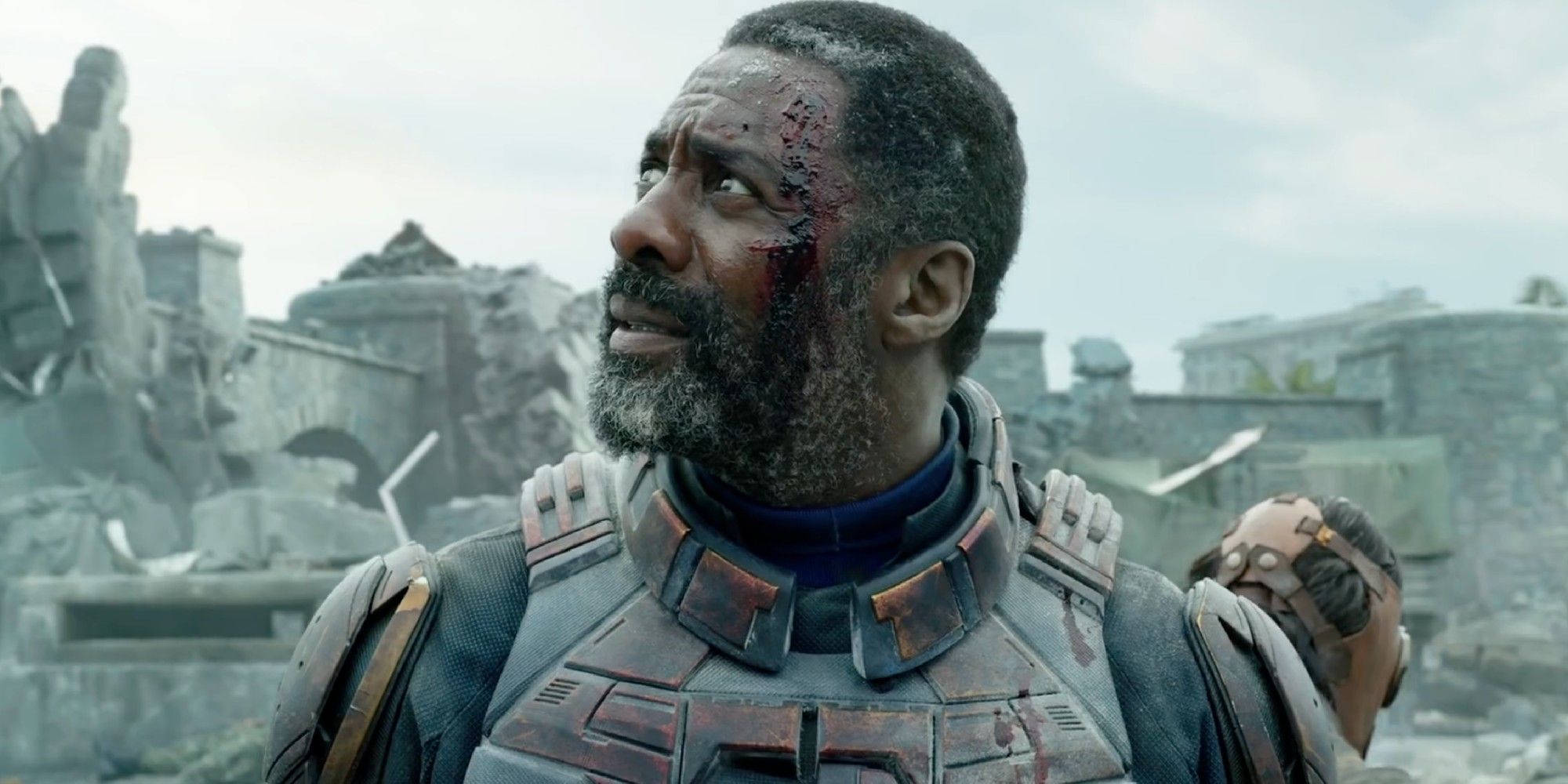 Like 2016's, but better. Despite impressing commercially, it's widely accepted that Suicide Squad was not the film it could've been, with director, David Ayer, hoping to release his own cut at some point in the future. Until then, James Gunn will lead a new incarnation of the Suicide Squad to their doom in this half-reboot, half-sequel to the DCEU original. Harley Quinn, Rick Flag and Captain Boomerang return, and are accompanied by *deep breath* John Cena, Idris Elba, Peter Capaldi, Pete Davison, Nathan Fillion, Michael Rooker, David Dastmalchian, Alice Braga, Steve Agee, Storm Reid, Daniela Melchior, Sean Gunn, Flula Borg and more. Perhaps best not to get too attached to any of their characters. This R-rated mission promises to be a distinct improvement upon the original, and will spin-off into a TV series for Cena's Peacemaker.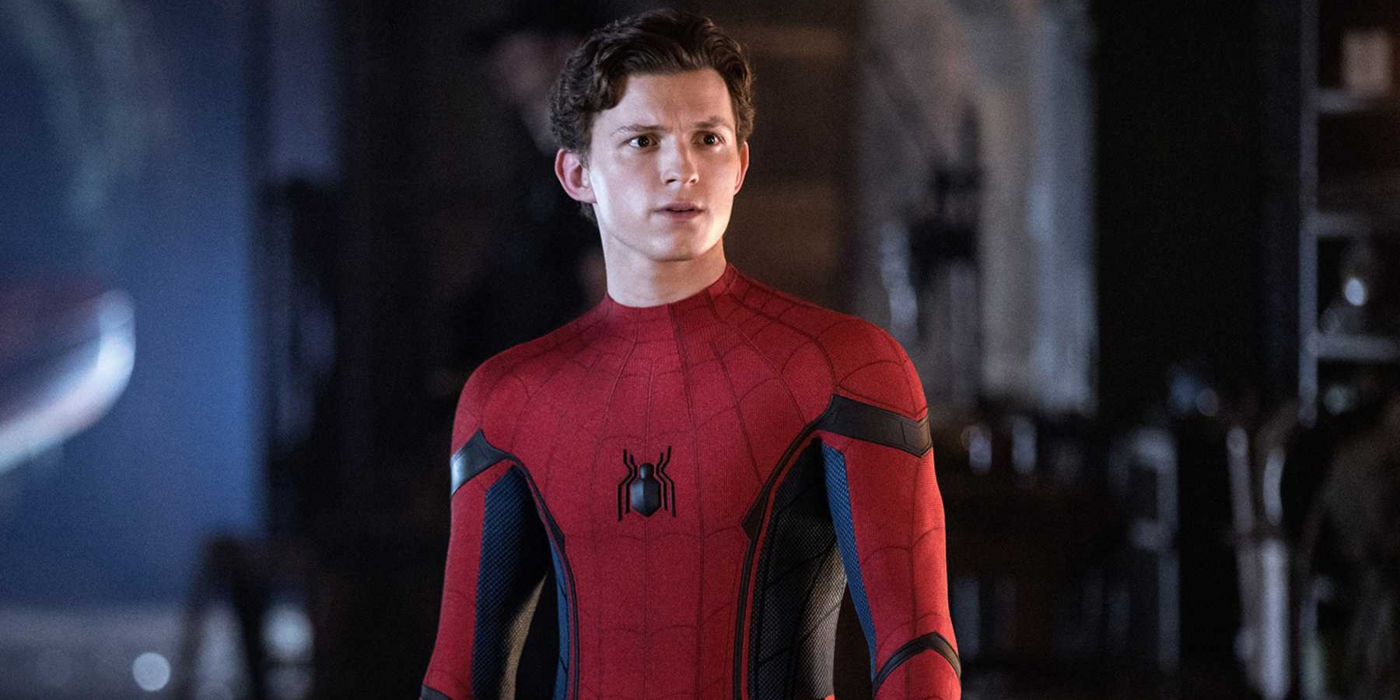 After pinching Spidey back from Sony and casting Tom Holland as Peter Parker, the MCU has released a pair of successful Spider-Man movies, as well as incorporating the character effectively into their existing franchise via team-ups. But 2021's forthcoming Spider-Man 3 promises to be the best yet, largely thanks to the casting rumors that refuse to subside. Following Vulture's appearance in the Morbius trailer, Spider-Man 3 will bring Jamie Foxx's Electro back to New York, and reportedly also includes Tobey Maguire, Andrew Garfield, Kirsten Dunst, Alfred Molina, and potentially any other Spidey actor from the past 20 years. There's no confirmation yet on how heavily Spider-Man 3 will adopt this multiverse format, but with Benedict Cumberbatch's Doctor Strange in town, anything in possible.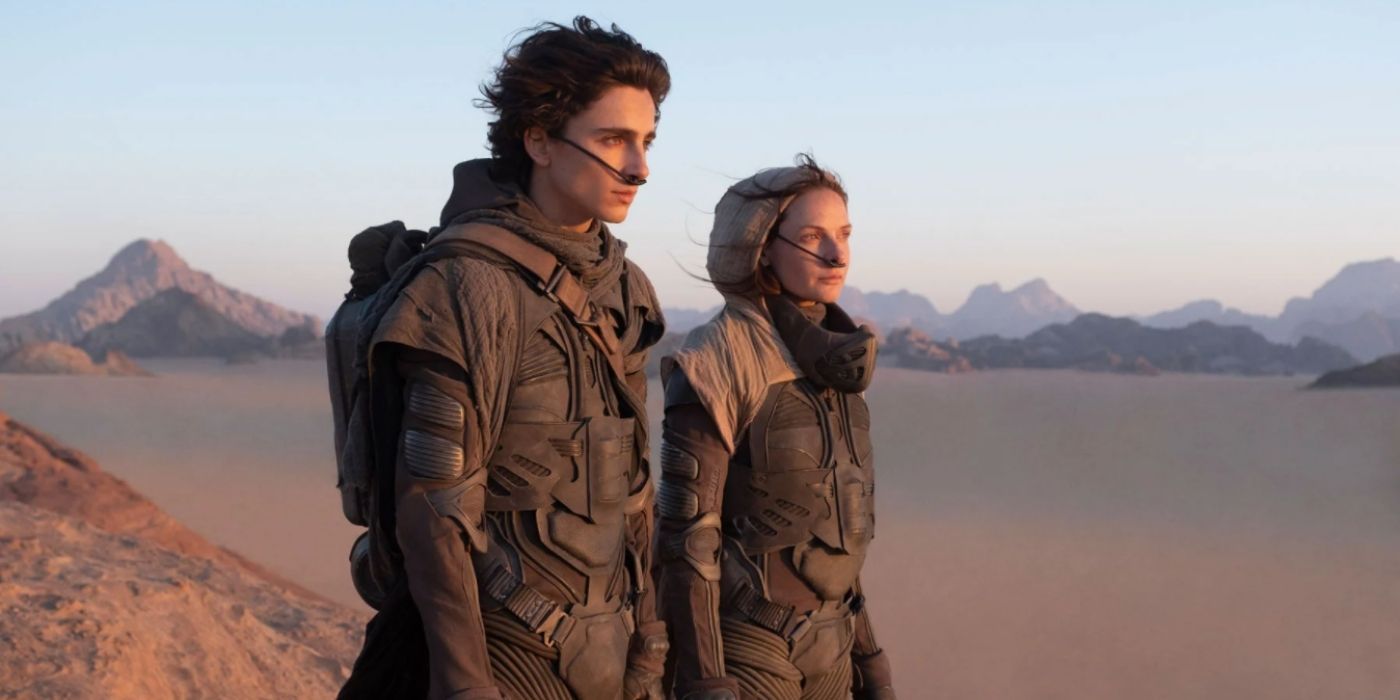 One of the most hotly-anticipated films of 2020 now takes the same honor one year later, and it seems excitement has only increased during the interim. Denis Villeneuve's adaptation of Frank Herbert's seminal sci-fi novel was always going to be ambitious, but few realized quite how epic in scale Dune would be until the first trailer landed online and collectively blew fans away with its impressive visuals and innate sense of drama. The all-star cast led by Timothée Chamalet, Zendaya, Oscar Isaac, Jason Momoa, Dave Bautista and Josh Brolin gives a hint of the impact Dune could have upon release, but the wait goes on after COVID-19 caused a delay of almost a year. Dune will now release on October 1st, and be available on HBO Max.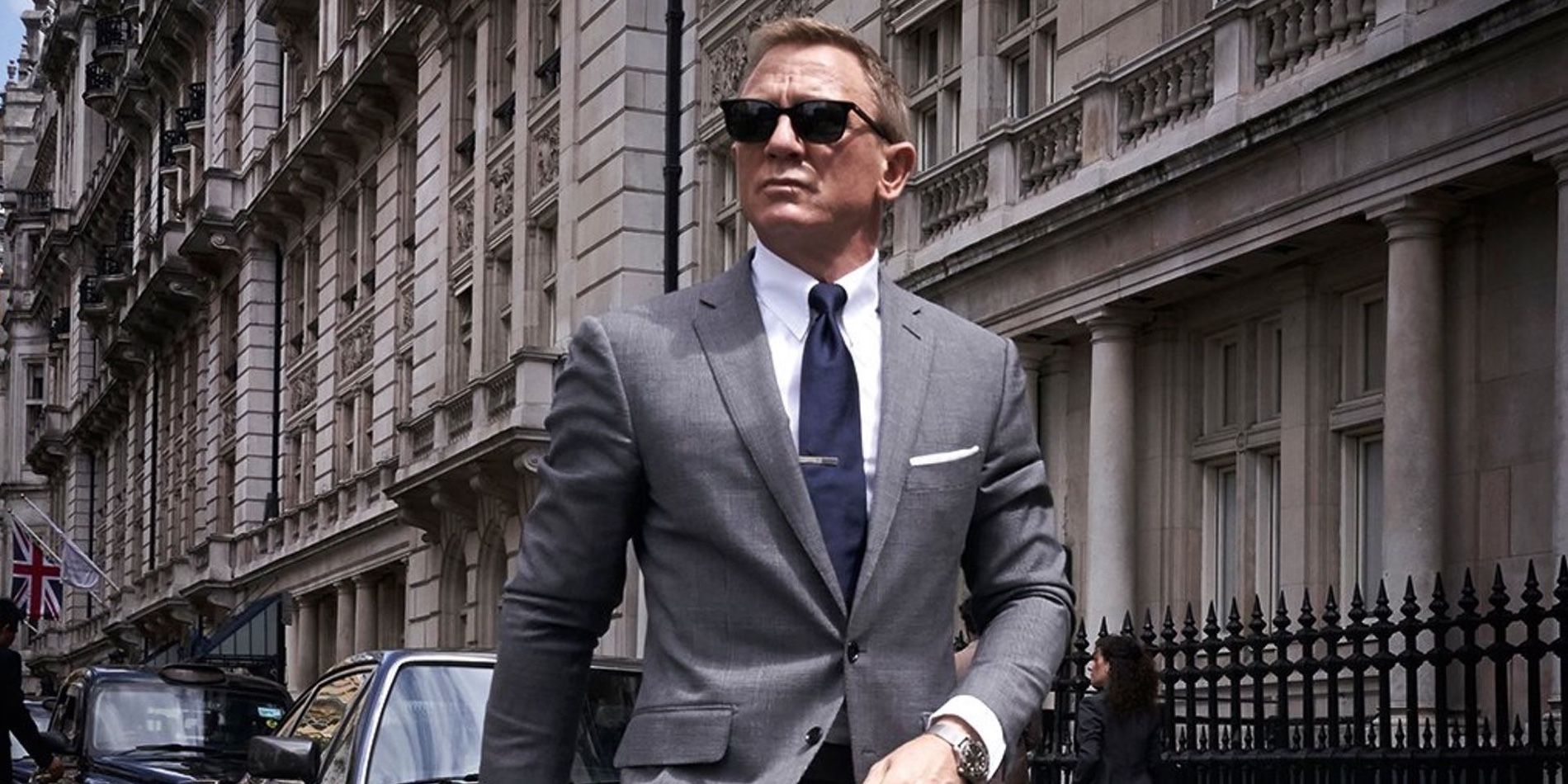 The final installment of Daniel Craig's James Bond story, No Time To Die was the first major blockbuster to bite the bullet and respond to the pandemic. After initially moving back to November, No Time To Die now sits at April 2021. Alas, with the UK recently entering its third full lockdown and Bond highly unlikely to head to streaming or VOD, more setbacks could be forthcoming. No Time To Die pits 007 against Rami Malek's Safin, who harbors a mysterious connection to Bond's lover, Madeleine Swann. Christoph Waltz reprises his role as Blofeld, and Lashana Lynch portrays MI6's new 007, Nomi. Rumors suggest that Bond could die for the very first time in No Time To Die, but the world is yet to find out for sure while Craig's final mission remains on hold.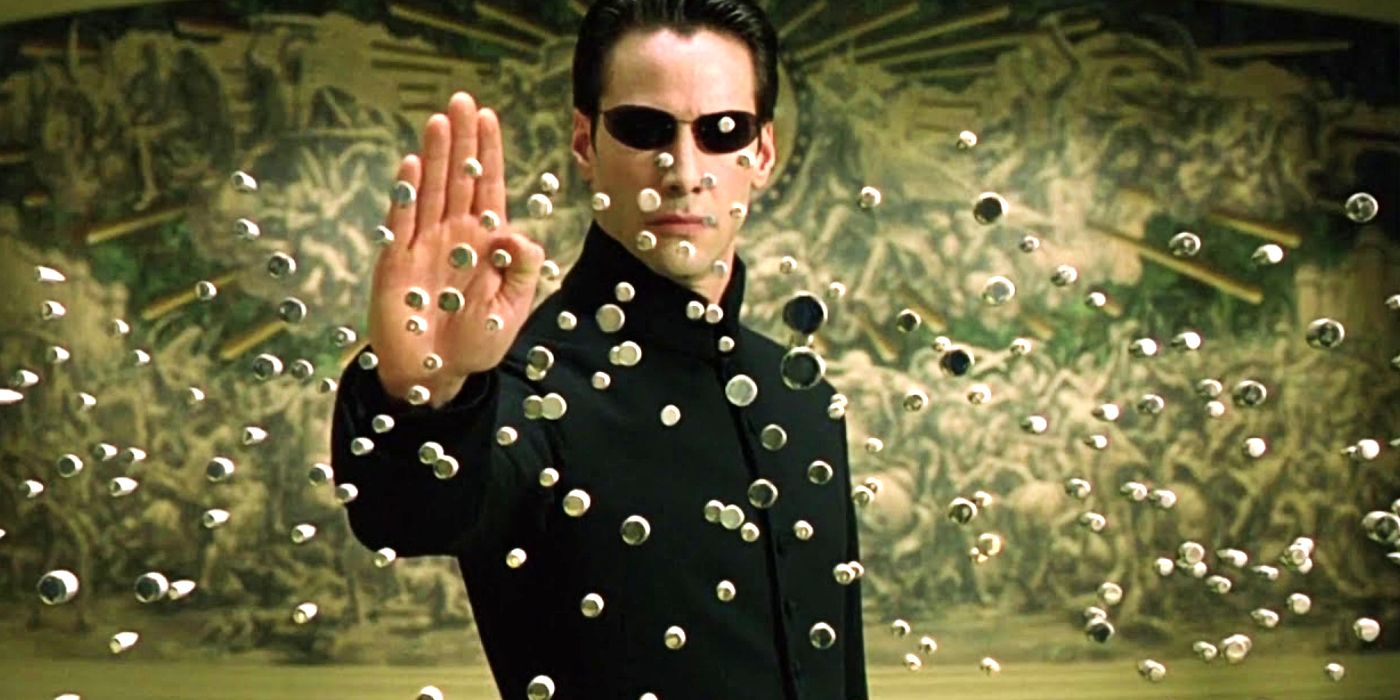 Now more than ever, The Matrix holds a relevance that justifies the existence of a fourth movie almost 20 years after the original trilogy concluded. Keanu Reeves' Neo and Carrie-Anne Moss' Trinity will somehow return from the dead and join newcomers such as Neil Patrick Harris, Yahya Abdul-Mateen and Jessica Henwick, as we all plug back into the Matrix for a new philosophical journey through the gap between realities. There's no word yet on what Lana Wachowski has in store for The Matrix 4, but some of the more popular theories suggest time travel, human villains, and the return of the villainous Agents. Now releasing on December 22, The Matrix 4 will act as a mind-breaking early Christmas present, and will release simultaneously on HBO Max and in theaters.