The Mandalorian's Pedro Pascal Responds After Fans Get WeLovePedroPascal To Trend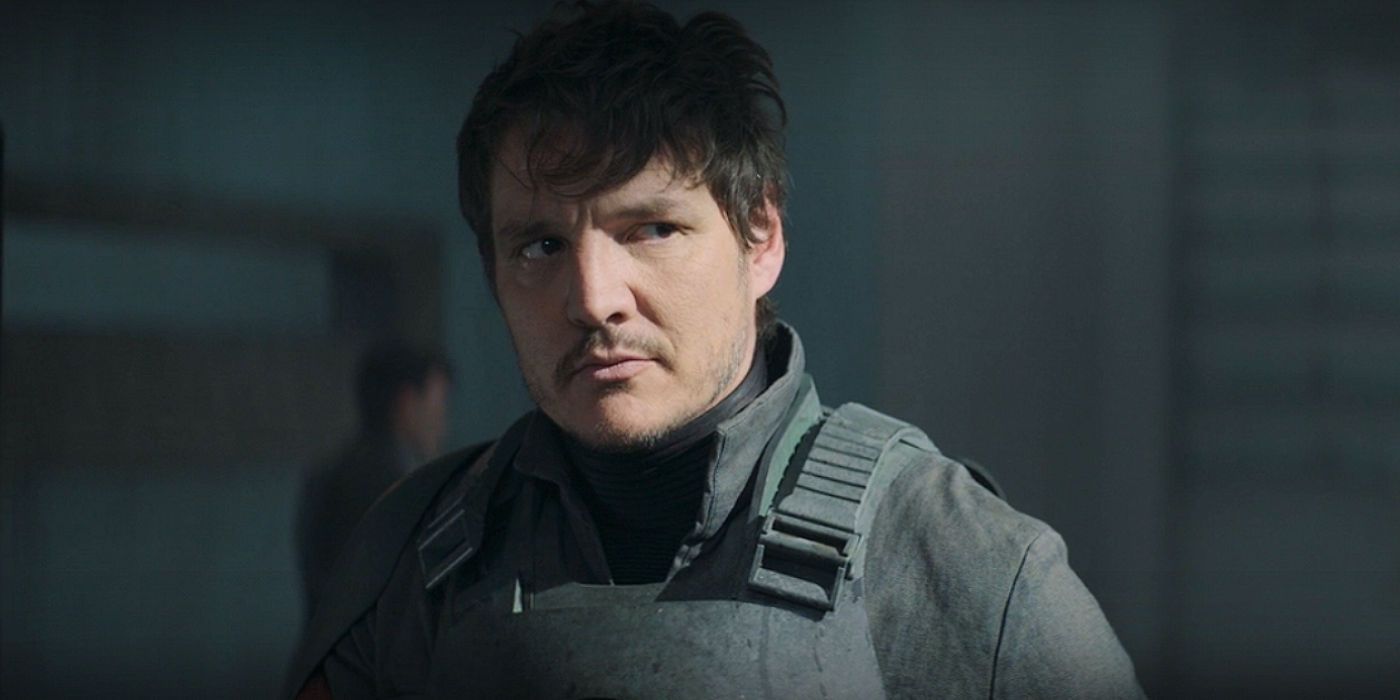 The Mandalorian star Pedro Pascal has responded after fans made WeLovePedroPascal trend on Twitter. Although Pascal's career started in the late '90s, his role in Game of Thrones in 2014 seemingly got the actor noticed. He would later star in Narcos as Javier Peña, but it was his role as Din Djarin/The Mandalorian and his connection to the incredibly popular Grogu (or Baby Yoda) in Star War's first live-action series, The Mandalorian, that the star truly broke out as Hollywood superstar. Since then, his popularity has only grown, with him even dominating 2020's Christmas season with roles in Wonder Woman 1984, We Can Be Heroes, and The Mandalorian season 2 finale.
Pascal's growth in popularity can also be attributed to his off-screen characteristics, as the star has made his voice heard when supporting trans rights, like his message of support for his sister Lux, who came out as a trans woman. Of course, when it comes to actors from The Mandalorian, headlines have recently been dominated by Gina Carano, who was fired from the series due to backlash from her long-list of controversial tweets, which included transphobic comments. However, yesterday social media took a positive turn due to the universal love for Pascal, and the star even responded to the trending support.
Yesterday, a WeLovePedroPascal hashtag took off and began trending as fans flooded social media with their admiration and love for the star. Whether it was highlighting their favorite roles of the actor or sharing old tweets like his support for trans rights last March, the WeLovePedroPascal hashtag became so big that The Mandalorian star had to respond. Pascal tweeted a response by showing a teary-eyed emoji followed by "#ILoveYouMore. Goodnight." Of course, the new popular hashtag only continued to trend following the actor's response. Full tweet can be seen below:
Um… 🥺. #ILoveYouMore. Goodnight.

— Pedro Pascal he/him (@PedroPascal1) March 2, 2021
Although it's seemingly come out of the blue, the flood of positivity directed at Pascal is most certainly a refreshing sight, especially with the controversy surrounding Carano. Judging by his response, the actor was clearly overwhelmed and perhaps taken aback by the sudden outpouring of love from his fans. However, Pascal's praise is certainly merited thanks to his wonderful work onscreen, particularly his consistently excellent portrayal of The Mandalorian, which was even better in season 2 thanks to the evolution of his character and Pascal showing the character's emotional depth. Also, despite her recent firing from the series, Carano recently called the star "a sweet person," showing the effect Pascal seemingly has on everybody.
Fans will certainly be happy that they will be seeing a lot more of Pascal, particularly on the small screen, as the star will return for The Mandalorian season 3 at some point. Also, he will join HBO's TV adaptation of the popular video game The Last of Us. He will also star alongside Nicolas Cage in the film The Unbearable Weight of Massive Talent. So there may be more things to add to the WeLovePedroPascal hashtag moving forward, and if so, Pascal may continue to respond with his touching statement of "#ILoveYouMore."
Source: Pedro Pascal