The Falcon & The Winter Soldier TV Spot Reveals Full Baron Zemo Costume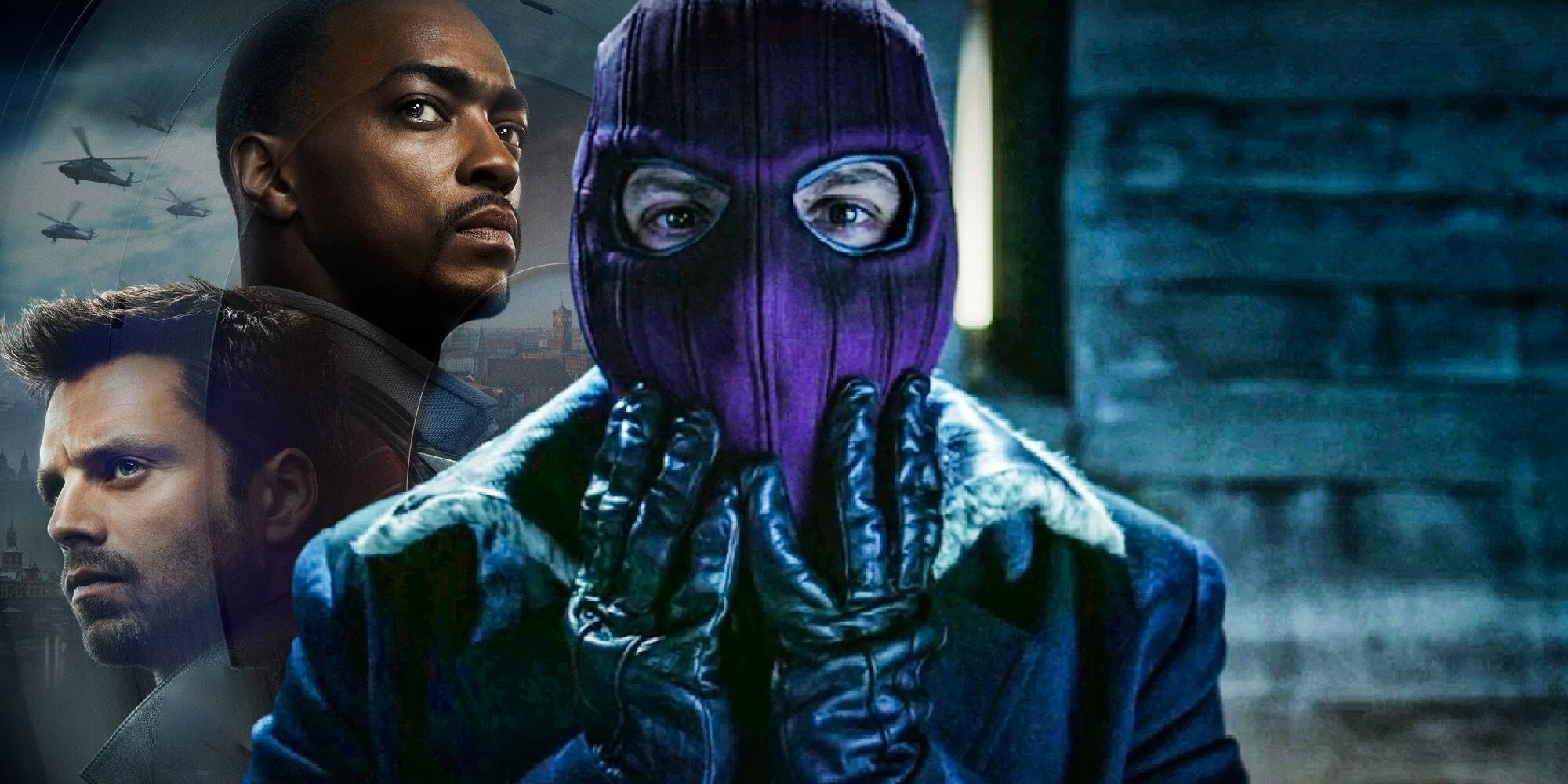 A brand new TV spot for Falcon and the Winter Soldier has revealed Baron Zemo's full costume. The villain first appeared in Captain America: Civil War and was portrayed by Daniel Brühl, who will reprise the role in the upcoming Disney+ series. However, Zemo's costume has been altered significantly from the MCU film.
After losing his family in the Battle of Sokovia, Zemo masterminded a villainous plot to take revenge against the Avengers by starting a civil war amongst them. Although a former Colonel with the Sokovian Armed Forces, Zemo knew he was no match for the Avengers. Instead, he pulled strings behind the scenes to frame Bucky Barnes for the murder of T'Chaka, knowing Captain America would come to his defense and Iron Man would lead the manhunt for the Winter Soldier and eventually discover a devastating secret linking their past, sparking the film's eponymous civil war. Zemo was eventually arrested for his crimes and imprisoned, which is the last time he was seen in Civil War.
In the meantime, a new Falcon and the Winter Soldier TV spot has provided some new footage of Daniel Brühl as Baron Zemo. The television spot was recorded by TNBDERICK and posted on Twitter, which provides a few glimpses of Zemo's full costume, including his signature purple mask, matching gloves, and fur-collared trench coat. Although a low-res video, this recent TV spot has provided perhaps the best look at Baron Zemo's full costume so far:
Am I the only one who just saw this??? LOOK AT ZEMO #TheFalconAndTheWinterSoldier #MARVEL #Trailer #new #TheWinterSoldier #TheFalcon pic.twitter.com/SO0s4EEEdb

— TNBDERICK (@tnbderck) February 22, 2021
Falcon and the Winter Soldier will see its titular characters dealing with numerous threats, such as John Walker (Wyatt Russell) usurping the tile of Captin America and Flag-Smasher (Erin Kellyman) as a secondary villain, but Baron Zemo is being set up as the primary villain. One prevalent theory suggests that Zemo chose a mask that bears a resemblance to Thanos in order to strike fear into the two Avengers, Sam Wilson and Bucky Barnes, who came together during the final moments of Avengers: Endgame to defeat the Mad Titan. The mask could even be an indication that Zemo hopes to follow in Thanos' footsteps.
Zemo's storyline is expected to pick up where it left off in Civil War and continue his rich backstory. For Bucky, Zemo is a living reminder of the barbarous acts he committed as the Winter Soldier and will probably use this as a psychological advantage. Fans will be able to see Baron Zemo and his costume in all its villainous glory when Falcon and the Winter Soldier premieres on Disney+ March 19th.
Source: TNBDERICK