The DC Universe Just Got A Rebirth-Level Reboot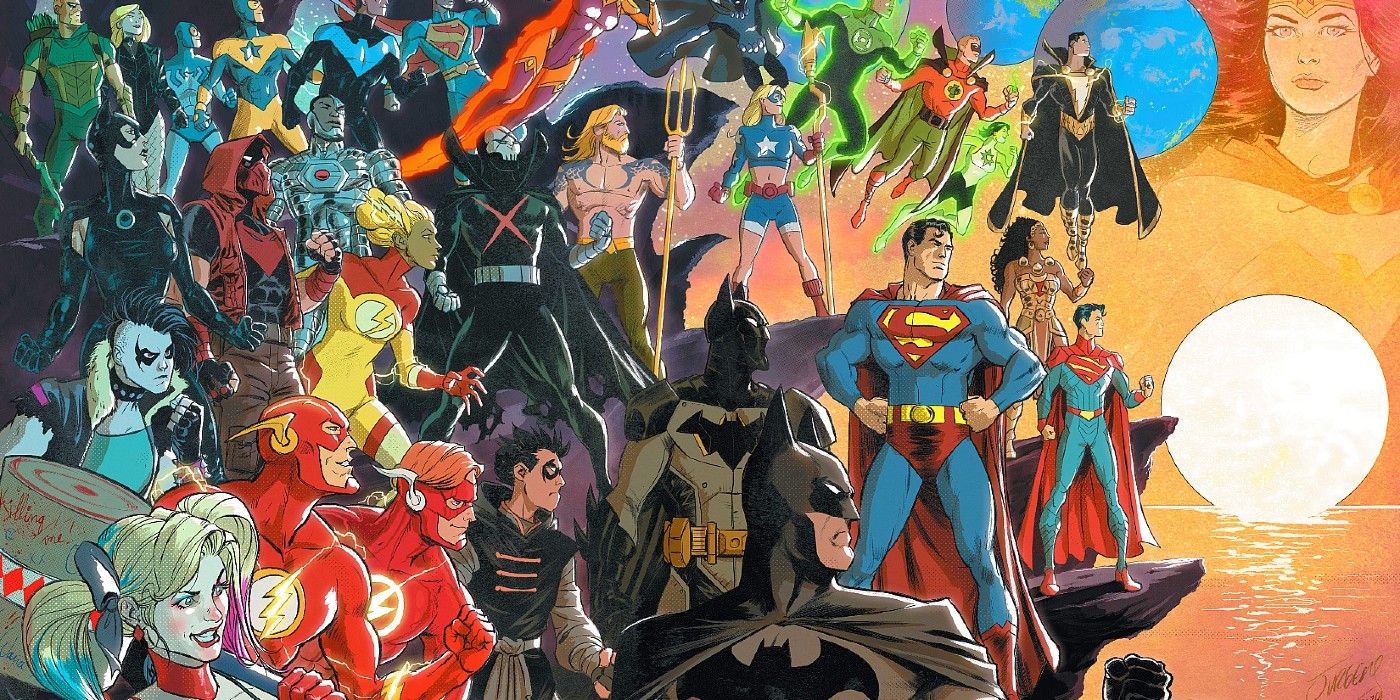 Warning: contains spoilers for Infinite Frontier #0
With their new event, Infinite Frontier, DC Comics is setting up their first reboot since the 2016 event, Rebirth. The newest event is the comic titan's third in a row following hot off the heels of Dark Nights: Death Metal and Future State, but much like Rebirth before it, Infinite Frontier promises big changes to DC by bringing classic heroes back to their roots and restoring hope to the DC Universe.
The comic from multiple writers and artists focuses directly on the fallout of Death Metal. Wonder Woman has ascended and is invited to join DC's most powerful group of beings, the Quintessence. Before Diana agrees though, she asks the Spectre to let her see the rebooted universe so she can make sure her friends and family are safe from a big threat she was warned about at the end of Death Metal. The comic proceeds to take readers on a tour of the new universe, establishing new status quos and essentially acting as a sort of teaser trailer for DC's next year of comics.
Immediately, the similarities to Rebirth's first special are obvious. DC Universe Rebirth #1 from writer Geoff Johns as well as artists Ethan Von Sciver and Gary Frank saw the original Wally West's return to the DC Universe. As he attempted to escape the Speed Force, Wally traveled throughout the post-New 52 DC Universe and witnessed all the small tweaks to continuity DC was making for Rebirth. Both comics even have similar endings, where readers are initially led to believe the central character won't join the new universe only for the twist to be that they do.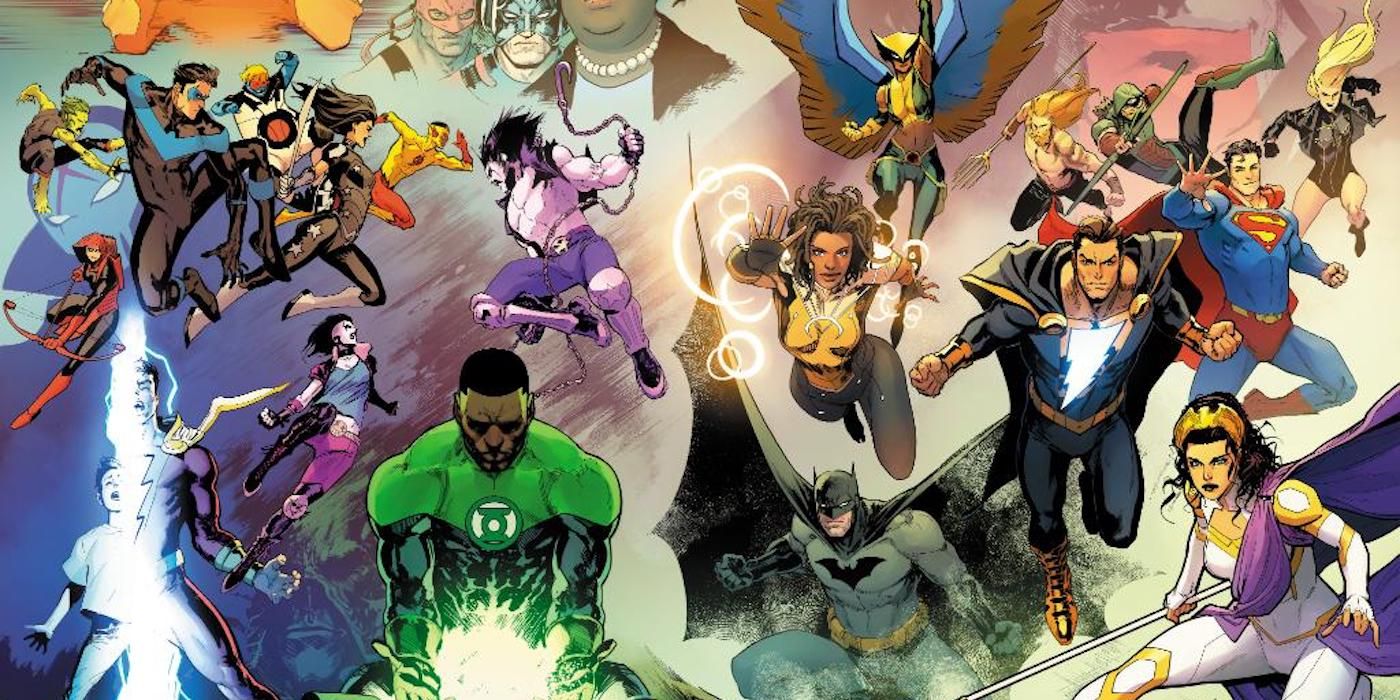 However, it's not just superficial plot details they share. One of the big appeals of both events is DC's promise to bring optimism back to the DCU. In Rebirth, that led to the return of heroes such as Wally West, Ted Kord, and the pre-New 52 Superman. Similarly, Infinite Frontier sees at least one major resurrection and a surprise passing of the torch, elevating a fan-favorite hero to the big leagues. These immediate changes are a display of good faith on DC's part, showing that DC is committing to brighter stories with characters that fans have missed.
What remains to be seen though is how long DC can stick to this commitment with Infinite Frontier. Rebirth was well received on launch, but after a year or so of more hopeful stories, the DC Universe became far darker than before. Rebirth also had the problem of being tied directly to Doomsday Clock, which experienced so many delays that its canonicity became dubious at best. Fans of DC Comics can only hope that Infinite Frontier shares the early promise of Rebirth without its later flaws.