The Boys Season 3: First Look At Karl Urban's Return As Billy Butcher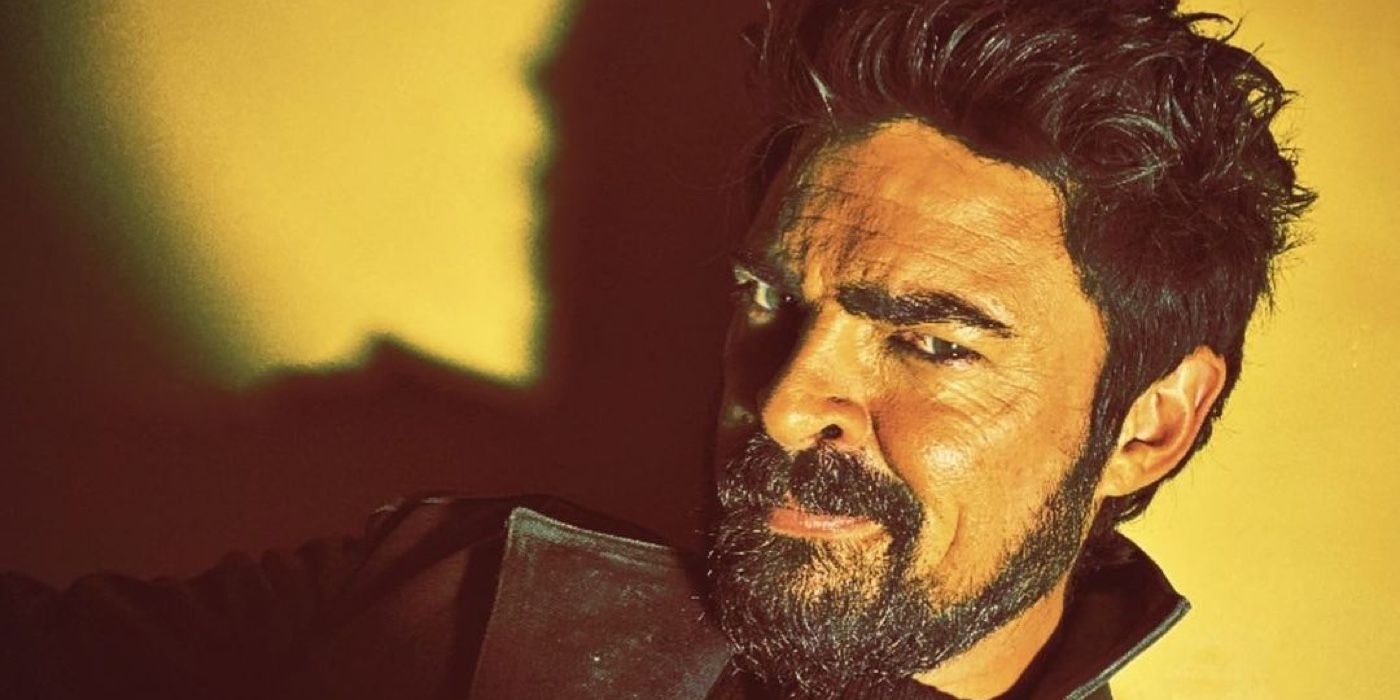 The Boys star Karl Urban has shared the first glimpse at Billy Butcher's return in season 3. Amazon Prime's knockout subversive superhero saga, The Boys, is a televised adaptation of Garth Ennis and Darick Robertson's best-selling comics of the same name. Set in a gritty alter reality, the show follows an eponymous group of vigilantes as they strive to defeat The Seven, a corrupt group of superpowered individuals, and their parent organization, Vought International. Since its debut in 2019, the dark superhero series has been a massive hit for its streaming home. Although recently there was some criticism against season 2's weekly release schedule, the show still managed to rack up astounding viewership while clocking a 97% fresh rating on Rotten Tomatoes. One reason behind The Boys unprecedented success is its starry ensemble cast which is anchored by a terrific performance from Dredd actor Urban.
In the show, Urban stars as Billy Butcher, a charming and cunning vigilante whose life mission is to destroy all superheroes. Butcher is under the impression that Vought's leading supe Homelander, killed his wife, Becca. Therefore he sets out to avenge Homelander as a part of his personal vendetta. But as the show progresses, Butcher realizes that Becca is alive, which poses a dilemma for him where he must choose between pursuing his estranged wife or securing the protection of The Boys. In the season 2 finale, Butcher is devastated as Becca dies after succumbing to injuries inflicted on her by Stormfront.  But he finds a new purpose in life to protect Becca's son Ryan from Homelander and keep his powers in check. At the moment, it's not clear how Butcher's arc will play out in season 3, but hopefully, fans will find out about it soon because Urban has already begun filming for the new show.
Urban shared the first look at his return as Billy Butcher in The Boy season 3. Posting a picture from the sets to Instagram, Urban confirmed that he had officially begun filming for the new season. In the post, he expressed his gratitude to Amazon Studios and  The Boys' crew for carefully adhering to all the COVID-19 health protocols, which made filming season 3 a rather safe process. Donning his trademark dark, gothic attire, Urban also offered some good news to fans. He said that since the show was back in production, there are quite a handful of tidbits about the new storyline headed fans' way.
Urban's update about his return as Butcher reaffirms the active development taking place on The Boys' impending third season. Earlier this year, actors Jack Quaid and Antony Starr had confirmed that they were flying to Toronto one by one to commence production on The Boys season 3. Urban himself arrived in Canada earlier this month. But he had to quarantine for 14 days before he could begin filming for the show. Just last week, showrunner Eric Kripke teased the intended production date for season 3. And now, Urban's post confirms that the show has successfully gone on floors despite the discovery of new variants of the coronavirus across the globe.
The new photo is reason for excitement and adds to anticipation for The Boys' return. For one, since Urban has mentioned the show's strict COVID-19 safety precautions, they imbue hope that season 3 will stick to its production schedule and bow on its streaming service sometime this year. Additionally, Urban has confirmed a bustling period ahead for The Boys fandom by explicitly stating that fans will regularly receive exciting updates teasing new plotlines as the show continues to shoot. All combined, it seems like The Boys season 3 is looking to up the stakes for the franchise in its forthcoming season. And no matter what road it takes to achieve new feats, Urban and Butcher will play a have a contribution in its success.
Source: Karl Urban