The Adam Project Images Show Ryan Reynolds' Movie Star Studded Cast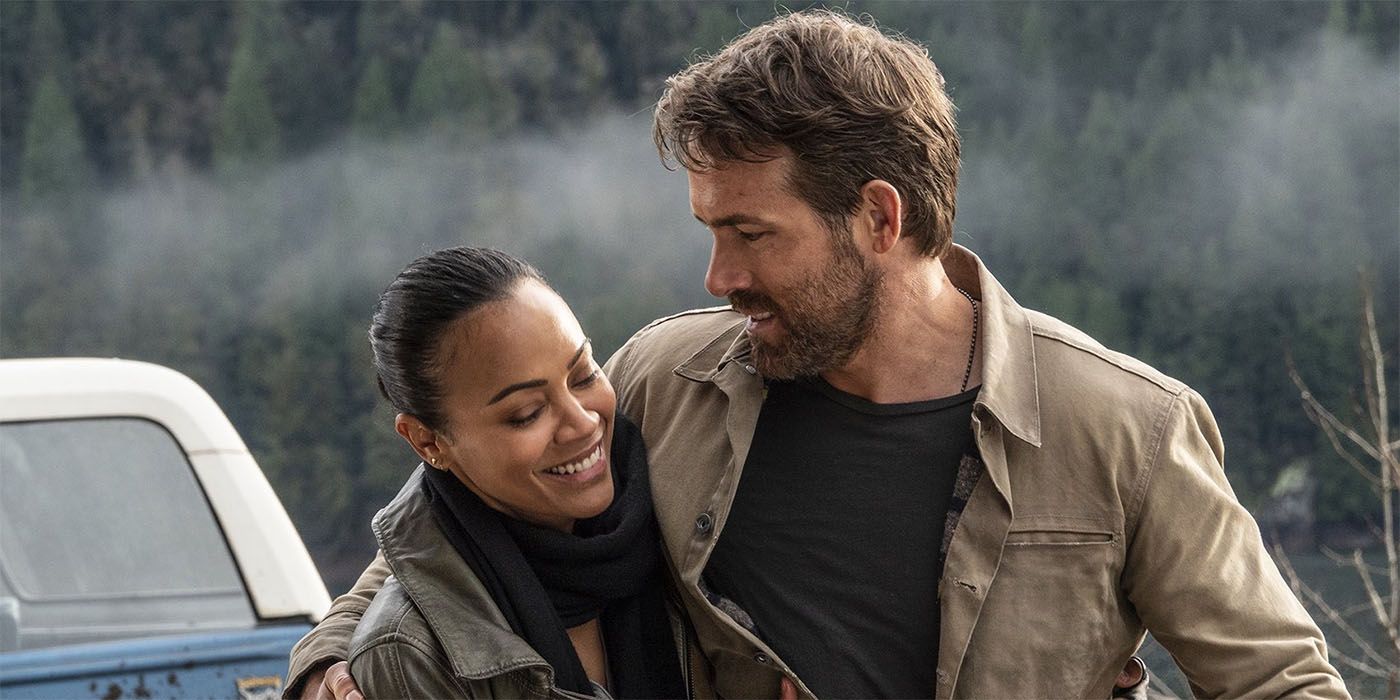 New photos from The Adam Project highlight the impressive cast of Ryan Reynolds' upcoming Netflix movie. Written by Johnathan Tropper of Banshee, with Shawn Levy directing, The Adam Project blends sci-fi with family drama. The film focuses on Adam Reed. Grieving the sudden death of his father, the teenaged Adam walks into his garage one night to find a wounded pilot. This mysterious figure turns out to be an older version of himself. Coming from a future where time travel is in its early stages, the older Adam risks everything to work with his younger self in an effort to find his father and make amends. In the process, they'll also save the world.
The Adam Project has long been in development in one form or another. The idea began as a spec script by T.S. Nowlin, with the title of Our Name Is Adam. At one point, Paramount Pictures became interested in acquiring the film, as reports emerged that Tom Cruise was attached to play one of the main characters. However, prospects stalled until Netflix revived the movie in July of last year. The Adam Project revealed its cast by November. Along with Reynolds, the movie would feature Jennifer Garner, Zoe Saldana, Mark Ruffalo, Catherine Keener, Alex Mallari Jr. and newcomer Walker Scobell.
To celebrate the fact that The Adam Project has wrapped filming, Reynolds posted several stills and behind the scenes photos. In his caption, the actor makes reference to the other roles that his co-stars are known for, such as Saldana and Ruffalo's stints in the Marvel Cinematic Universe. In the post, Reynolds also cleverly mentions that Scobell will portray the young Adam Reed. You can check out the photos below.
The images shared by Reynolds vary, with some showcasing the realities of filming during the COVID-19 pandemic and others offering a sneak preview of the scenes in The Adam Project. One image in particular, which shows the older Adam hugging his father, along with his younger self, gets to the heart of what's been promised about the Netflix movie. Like other movies that utilize the concept of time travel and time manipulation, from Avengers: Endgame to The Map of Tiny Perfect Things, the conceit will be used to explore themes of loss and grief and getting a second chance.
But there's also likely to be plenty of humor found in the film, which will reunite 13 Going On 30 leads Garner and Ruffalo. That interplay between actors, perhaps most notably Ruffalo and Reynolds playing a father and son duo, is similarly a draw. The Adam Project combines the general intrigue and wish-fulfillment of time travel with a formidable ensemble, likely ensuring, interest in the movie whenever it debuts on Netflix.
Source: Ryan Reynolds