Temptation Island: Why Season 3 (2021) Is Actually Season 6 Of The Franchise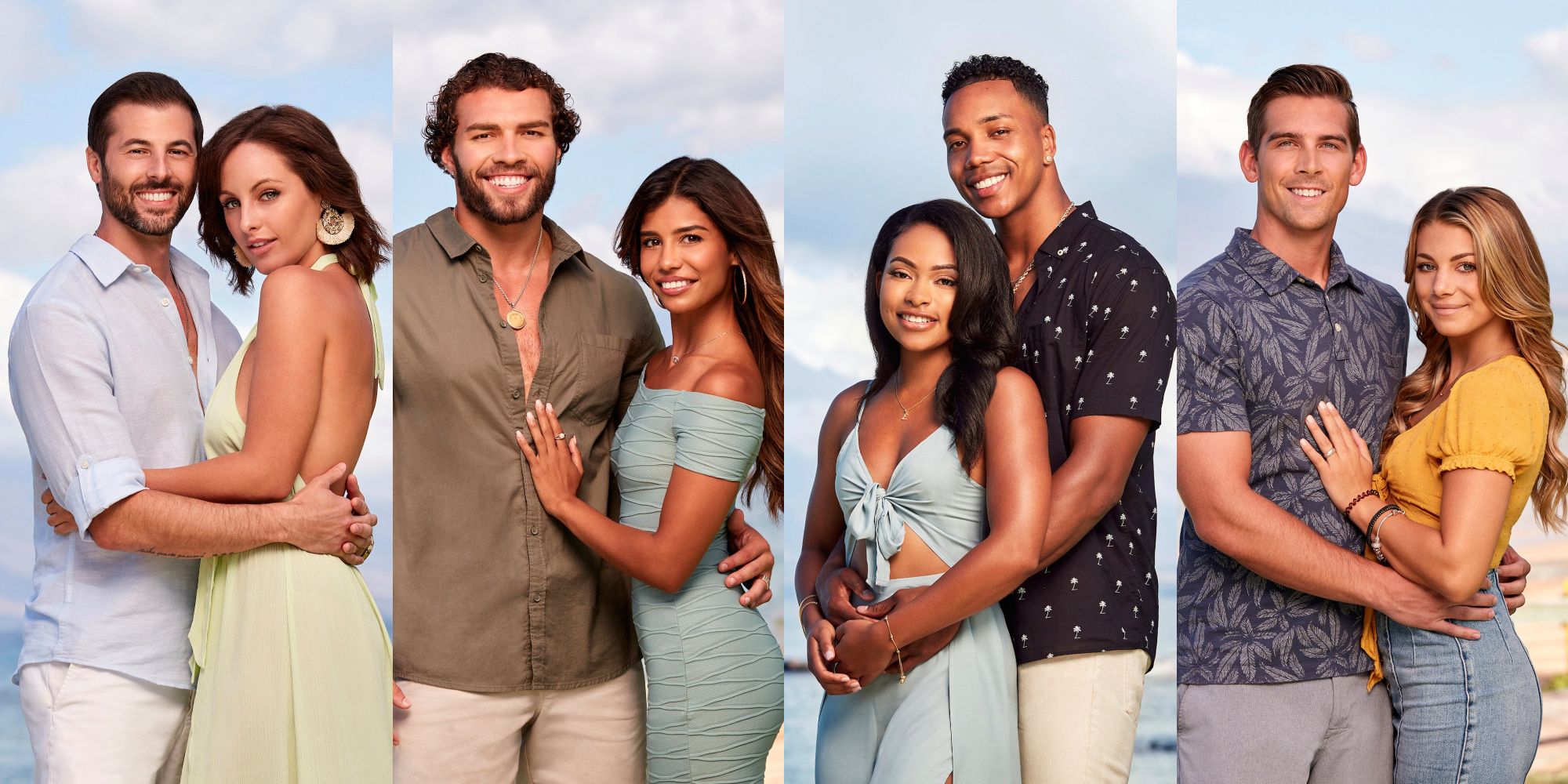 The fans are excited to watch Temptation Island season 3 on the USA Network, but many do not realize that this 2021 cycle is actually the sixth season of the series. Season 3 of Temptation Island just premiered on the USA Network on Tuesday, February 16, 2021. This cycle once again features four couples, as well as casts of single men and single women. Every week, those couples will be challenged to resist temptation from the singletons. They will also get to watch their significant others having a good time during each bonfire meeting.
The American edition of this show is based on the original Dutch TV series Blind Vertrouwen. In English, the title of that series would translate to "Blind Faith", which certainly fits the format. Over the years, the franchise has greenlit over 20 international editions, including very successful runs in countries like Finland, France, Italy, and Romania. The format and rules are all similar in each country, which means that there's a lot of Temptation Island content out there for the fans to watch. Alas, there have been two separate American editions of the series over the years, and some fans don't know that.
In the United States, the Temptation Island series originally premiered on Fox all the way back in January 2001. The show aired for three seasons during that initial run, with a second season in November 2001 and a third season in August 2003. Unfortunately, that American edition of Temptation Island was not renewed for fourth season on Fox. Instead, it took 16 years for the show to come back. But when the USA Network bought the rights to the franchise, the company decided to reboot the American series instead of picking up where it left off. So when Temptation Island made its grand return in 2019, the USA Network labeled it season 1 instead of season 4.
Season 2 of the Temptation Island reboot on the USA Network also aired in 2019, only a few months after the first season went on the air. Then, the fans had to wait for two years to get a third season, which premiered in February 2021. With that said, it is important to note that this is the third season of the Temptation Island reboot, but the sixth season of the American edition overall.
Hopefully, this reboot of Temptation Island will last longer than three seasons in order to beat its original Fox run in the United States. On the other hand, it's too early to tell if the USA Network will renew the reboot for season 3.
Temptation Island season 3 airs Tuesdays at 10 pm EST on the USA Network.
Sources: