Temptation Island: What Happened to Ben & Ashley After Season 2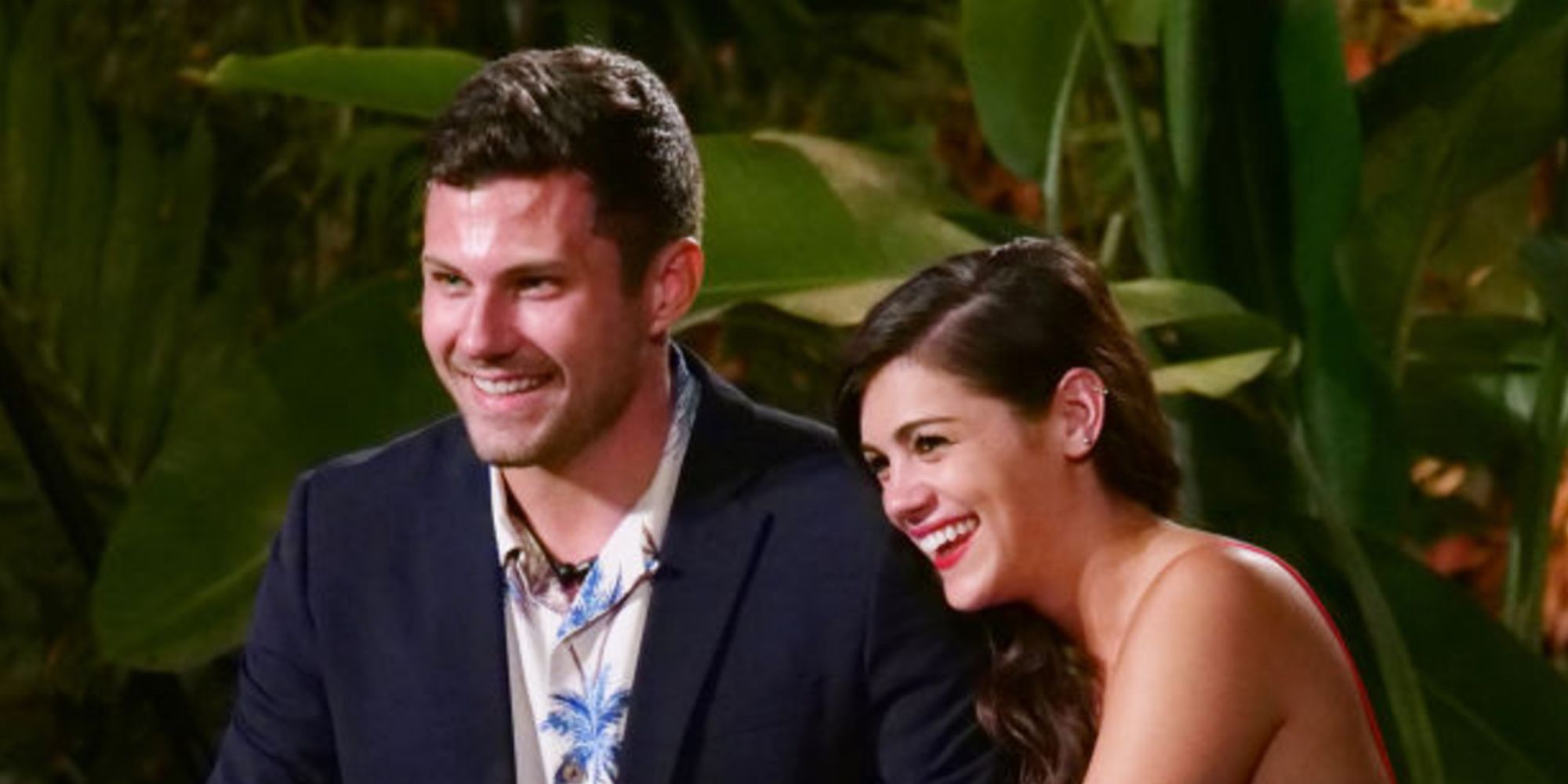 Ashley Howland had a tumultuous journey on Temptation Island season 2 that is comparable to David Benavidez and Kate Griffith's experience. On the show, Ashley realized her worth and that she no longer wanted to be in a relationship with her then-boyfriend Casey Starchek. She had to endure a weird proposal, but viewers thought that she had found her happy ending when she left the island. However, that wasn't the case. Find out what they had to say about the end of their relationship.
When Ashley went on Temptation Island, she wanted clarity about her relationship, which is a common question for the couples on the show. She and then-boyfriend Casey had been having issues for a long time, and they wanted to find a way to resolve their issues. Alas, Ashley started to realize that there was a big problem in their relationship. Casey went around telling the single girls that he had Ashley wrapped around his finger, which did not sit right with her. Ashley soon began exploring connections of her own, especially with Ben, and it seemed like they connected right away. Viewers thought that it would last, but rebounding hardly ever works out for anyone.
After the failed proposal from Casey, Ashley and Ben left Temptation Island together. However, Ashley has told Bustle: "We're not together. And he is a completely different person." Ashley claims that Ben was not the same person in the real world as he was on the island. As such, they have since broken up. Ashley did admit to thinking that the feelings she had for Ben were a bit "quick," but she was hopeful that their connection was real. Alas, it was not. But Ashley does say that she did learn a lesson about jumping into something too quickly.
However, the two don't agree on how the relationship ended. During the reunion, Ben said they broke up because she hooked up with Casey after she told him she was going to get her things. Ashley denied this allegation and said they only kissed. However, the two agree at the end of the day that they are no longer together.
Now, along with his girlfriend Susan McKenna, it seems that Ben is a father to a baby boy that was born on November 2, 2019. Ashley has also moved on with her life, and although they were not a match, it was better that they found out quickly.
Temptation Island airs Tuesdays at 10 PM ET on USA.
Source: Bustle