Temptation Island: What Happened to Ashley G After Season 2 & Rick Breakup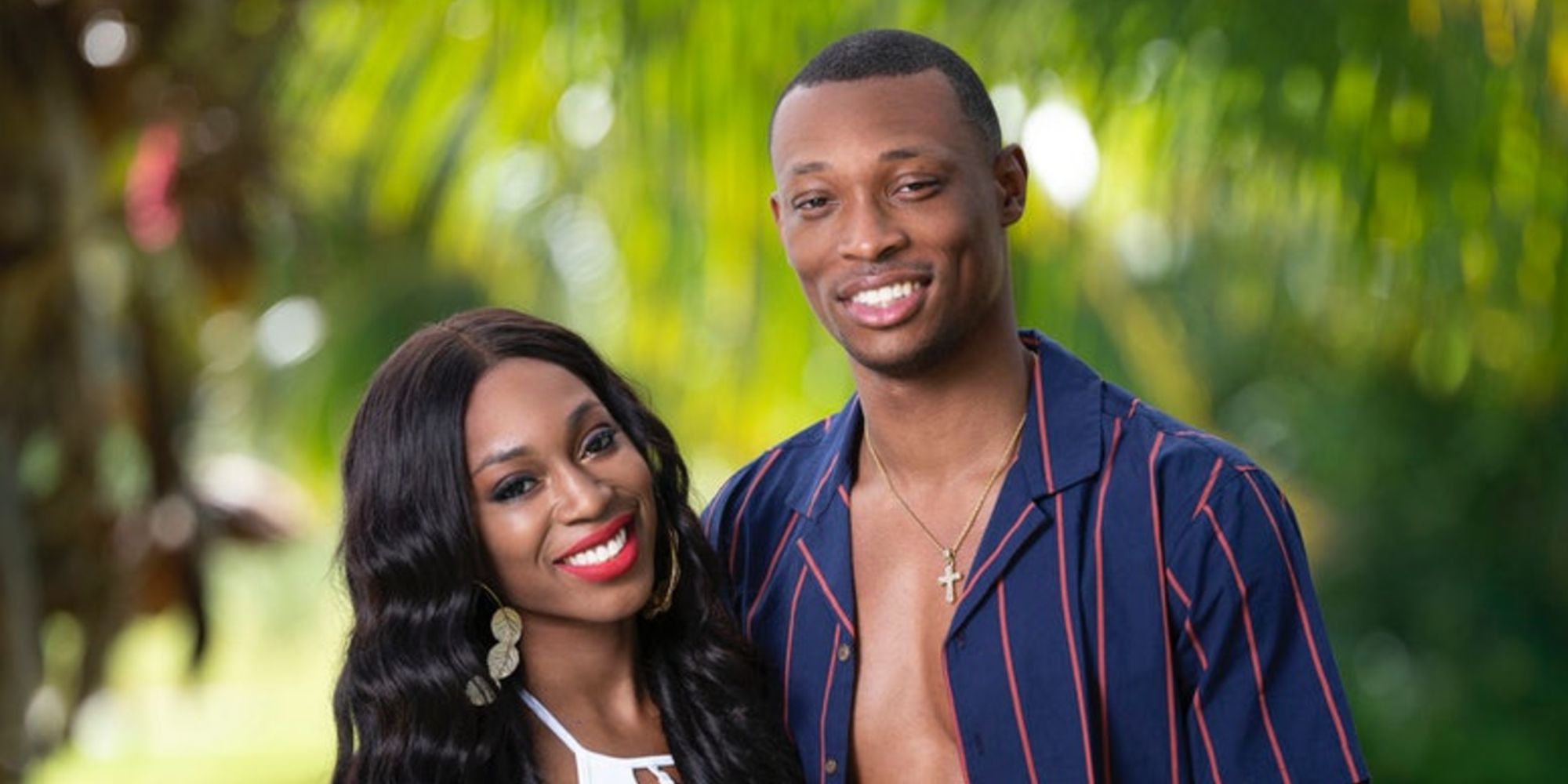 Ashley Goldson and Rick Fleur found themselves on Temptation Island season 2 because they were in a rut. At the time, Ashley could not forgive Rick's past infidelities and wanted her boyfriend to prove that he was trustworthy. This was a recipe for disaster, but not in the way fans expected. Ashley was the one who cheated on Rick in the end, and although they left the island together, their relationship ended soon after. Ever since the show, Ashley seems to be thriving and enjoying the single life in Los Angeles.
Watching Ashley and Rick end their relationship on Temptation Island was unexpected because many viewers assumed that Rick would be the one to cheat on Ashley. However, things didn't turn out that way. Ashley was the first girl to step out of her relationship, which emboldened the other girls to follow suit. For one, Ashley Howland started building upon her connection with Ben Knobloch. Meanwhile, Esonica Veira pursued a relationship with Kareem Thomas. In season 2 of Temptation Island, the women were definitely over their relationships. Ashley, however, immediately regretted cheating on Rick. She had hoped that by doing what he did to her, she would feel better… but she did not. When Rick found out, he forgave her, but it seemed that he was only doing so because she had forgiven him in the past. It did not seem genuine.
When the two of them appeared at the Temptation Island reunion show, they confirmed that they were no longer together. In an interview with Bustle, Ashley revealed that she did not regret the way things went down on the show. It turns out that, although they left the island together, Rick had already begun a relationship with Medinah. Thus, Ashley and Rick broke it off for good. When Ashley was interviewed by season 1 stars Javen Butler and Shari Ligons on their podcast, she revealed that she had a connection with Jose, but wasn't able to explore it because she was blinded by KB, the guy that she cheated on Rick with.
Jose and Ashley explored their connection outside the villa, dancing the night away one night at a club. Overall, however, Ashley has been focused on her career after Temptation Island. She seems to have stayed on board with the team, but now on the other side of the camera. She even posted a recruitment flyer for Temptation Island along with a casting email. Ashley seems to be a certified influencer as she has been promoting certain products as a social media influencer.
Ashley seems to be busy these days, as she remains focused on herself and her career. The season 3 cast is already stirring up some trouble, especially Erica Washington's boyfriend Kendall Kirkland. They are sure to be tested this season. As such, it will be interesting to see who stays loyal and who strays.
Temptation Island season 3 airs Tuesdays at 10 pm ET on USA.
Source: Bustle